Thousands of people showed up to the McDonald's restaurant on Dien Bien Phu Street this week for free food and swag, resulting in massive crowds, traffic jams and as one resident described it, "absolute chaos."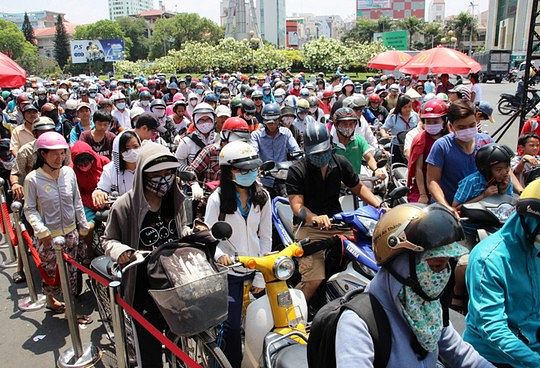 The giveaway package was distributed for 24 hours starting on Monday at 8pm and included a burger, fries, a drink and a t-shirt. Despite the Saigon heat and long waits, people packed the roundabout for their chance to score some freebies, reports Nguoi Lao Dong.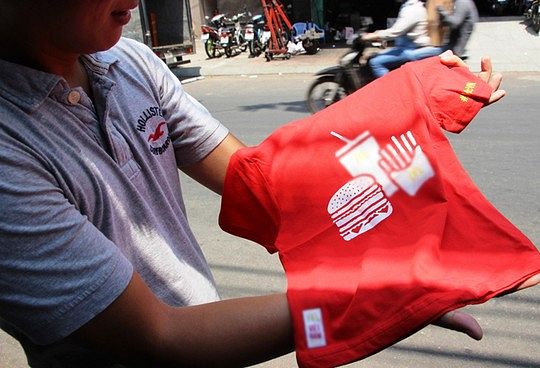 Mayhem ensued when the restaurant showered free toys on the crowd. Bicycles and motorbikes were thrown aside as people grasped at and fought over the swag.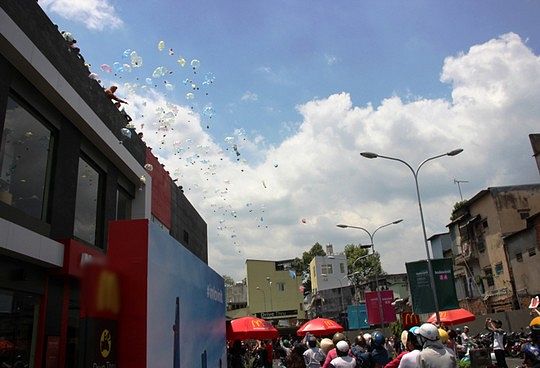 "I disagree with how McDonald's threw down toys from its rooftop and caused absolute chaos. Why was it so difficult to put it in a bag?" said one of area resident.
[Photo via Tuoi Tre]