Saigon has begun to move its notorious tangled nests of electricity wires underground.
The herculean task is being managed by the HCM City Power Corporation (EVN HCMC) and five enterprises - Viettel Group, HCM City VNPT (Viet Nam Posts and Telecommunications Group), Saigontourist Cable Television Co Ltd, FPT Telecom Company and HCM City Electric Power Trading Investment Corporation.
The agreement aims increase co-ordination between the organizations to ensure that each element of the aforementioned infrastructure is installed together and not piecemeal. By the end of the 2015, EVN plans to bury 400km of medium-voltage lines and 500km of low-voltage lines in Districts 1 and 3.
The city hopes to have all power lines and communications cables in nearly all districts buried between 2016 and 2020.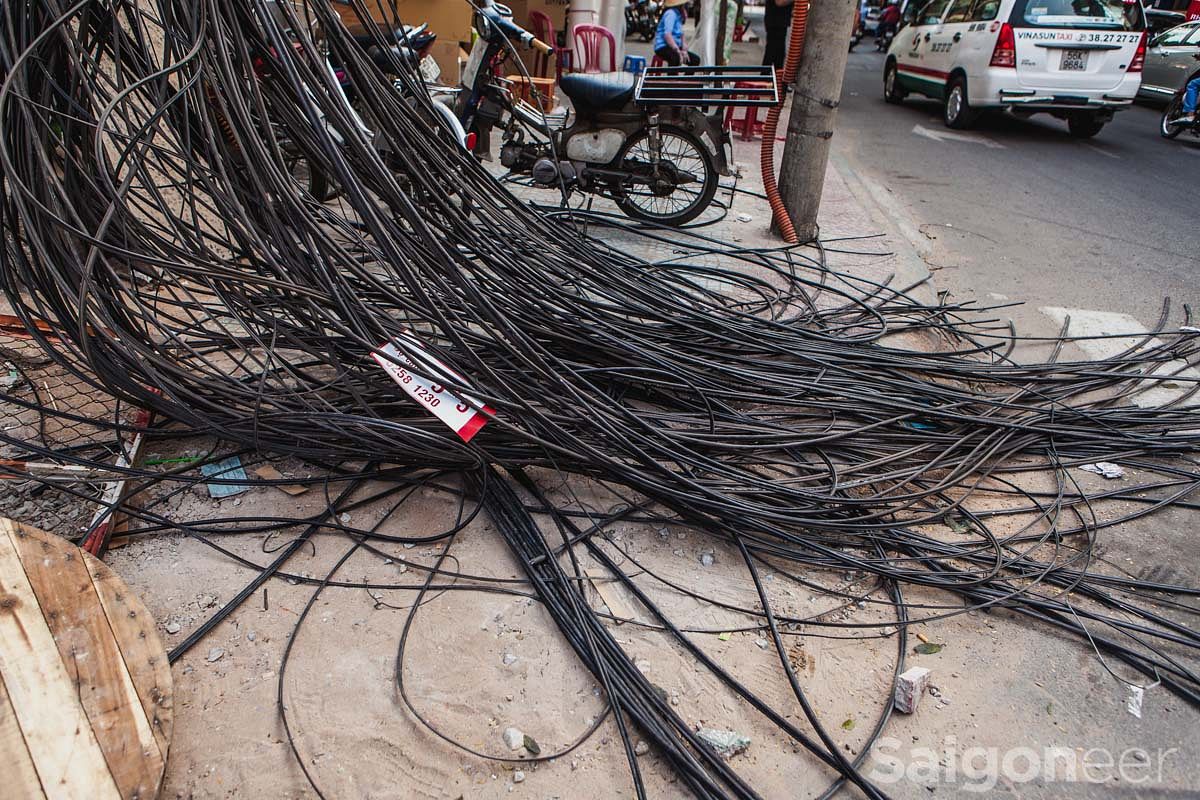 Last August, Thanh Nien reported that the project was facing financial issues since it costs five times as much to put power lines underground than it does to hang them above the street. In addition, low profit margins have made it difficult for the city to secure bank loans.
Technical problems have also plagued the project with workers frequently hitting light cables and water pipelines as they dig. Finally, in areas where the city's sidewalks are narrow, there's not enough room to fit all the cables and frames.
It looks like many of these issues have been addressed as the process is in full swing on many streets around the city.