Following years of international coverage from food bloggers and personalities such as Anthony Bourdain, Ms. Nguyen Thi Thanh, Saigon's "lunch lady" has officially gone mainstream.
While some have called Thanh's rotating menu of soups overrated, many of her customers don't seem to think so as her stall is often packed to the gills. But whether you're looking for a different menu or a less crowded lunch spot, you should consider giving Saigon's "other" lunch lady a try.
Earlier this month, Vietnam Coracle spent a week feasting at Ms. Nga's stall, located on a quiet corner in Binh Thanh District. The eatery, staffed by three generations of Nga's family, serves up everything from bún măng vịt and bún thịt nướng to bánh xèo: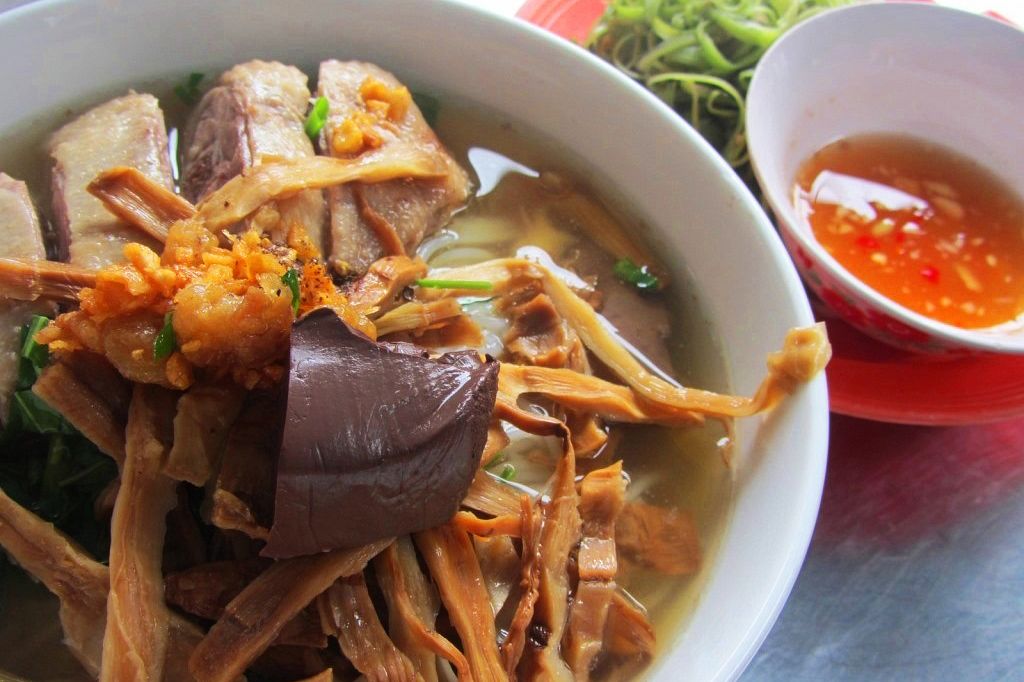 "The duck is on the bone so this is definitely a 'slurp 'n' suck' soup – don't forget to dip the meat in the ginger, garlic and chilli dipping sauce. Rough-cut slices of young bamboo – bark-brown and wiggly, like branches off a bonsai tree – add a unique texture and shape to the soup. The addition of fresh morning glory stems, beansprouts, and a couple of mint leaves adds a satisfying crunch."
Tuesday: Bún Bò Huế (VND25,000)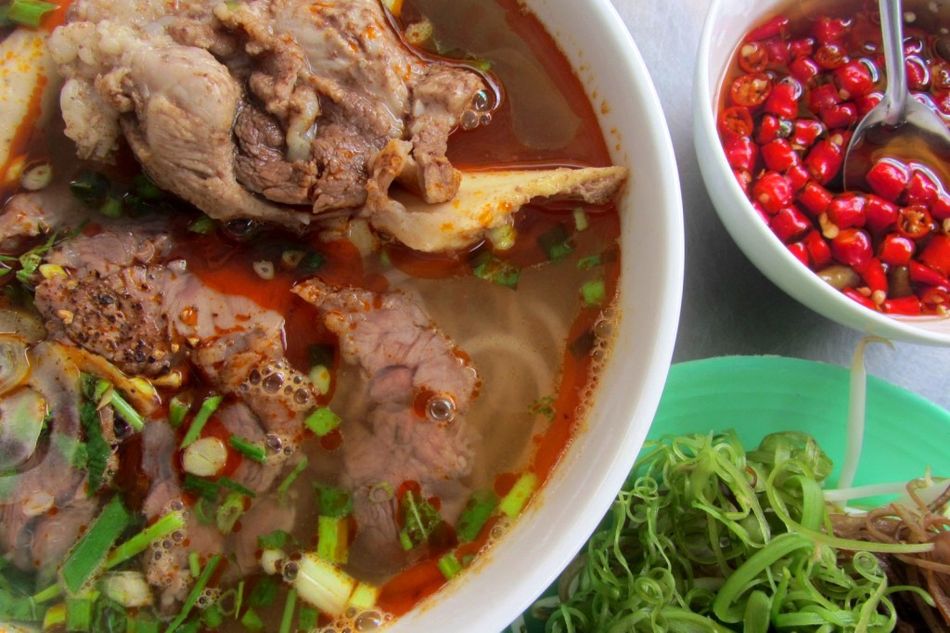 "There's a freshness and kick to the soup, which counterbalances all those heavy textures. Initially, I'm surprised at how mild the broth is, but, as I eat my way through the bowl, I realize that the broth is still 'working', still changing: it's getting stronger, meatier, zestier the longer I take to eat it. In particular, the lime, mint, chilli, and pineapple keep on imparting their flavour; and as they do, this soup grows on me."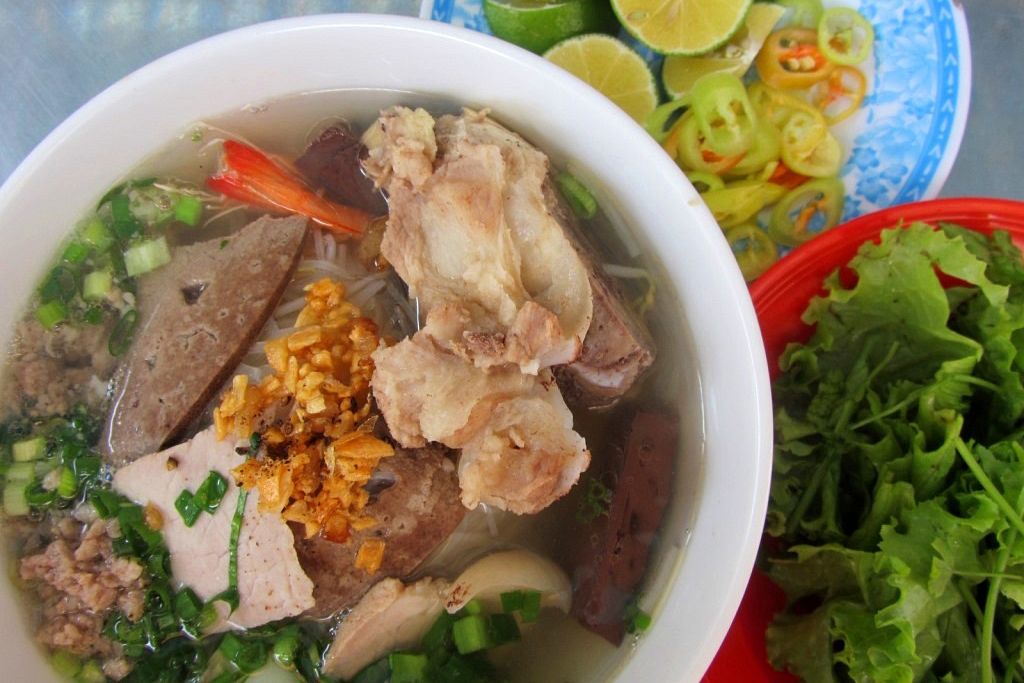 "Unlike other Vietnamese noodles, which are slick, slippery and smooth, hủ tiếu stick together and absorb the juices. Thus, there's a satisfying release of broth with every mouthful. The taste is porky but light, with a little sweetness. It's so well-balanced that I can hardly distinguish the flavours from one another."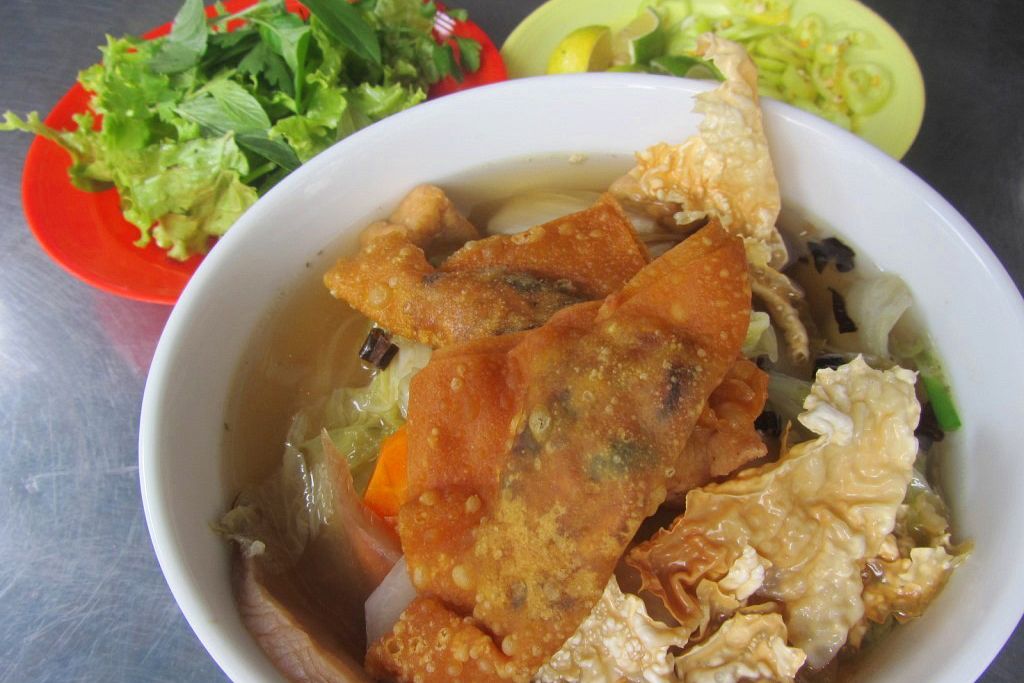 "Heaped on top of the noodles is a mountain of crispy, curly, crunchy things: fried wonton dumplings, tofu skin, and cubes of sautéed tofu. Beneath them are slices of daikon, cabbage leaves, carrots, wood ear mushrooms, and button mushrooms – which release a striking aniseed flavour when bitten into."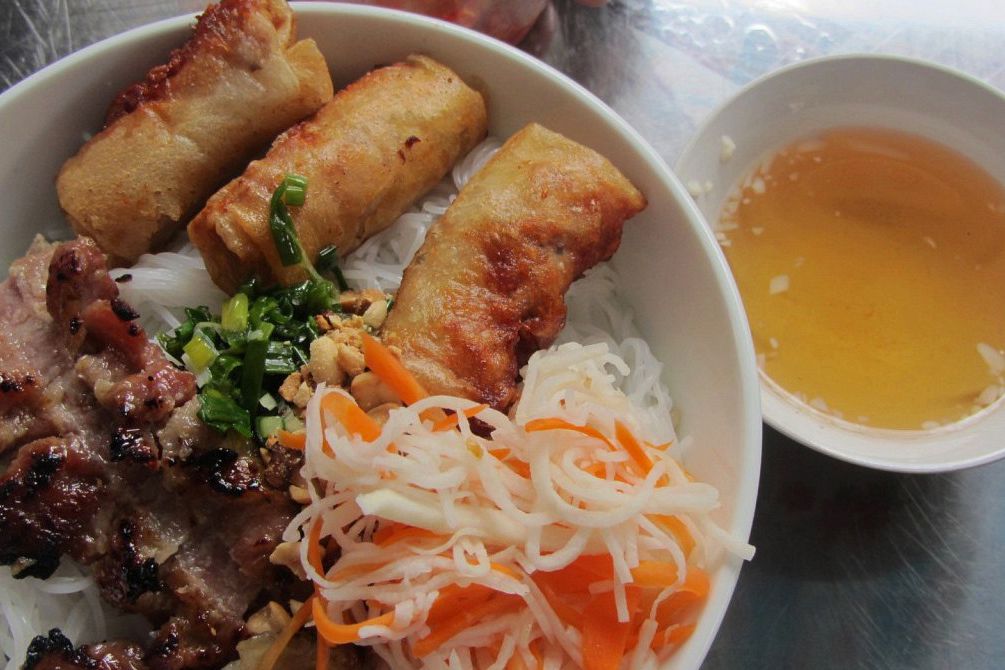 "Sweet, savoury, crunchy, soft, but most of all, fresh and light, bún thịt nướng is perfect for a hot, oppressive summer's day. It's also one of the prettiest noodle dishes in Vietnamese cuisine: full of colours, shapes, and textures."
Ms. Nga's stall can be found at 152/6A Dien Bien Phu Street, Binh Thanh District, Monday - Saturday from 10:30am - 12:30pm. For more information about her offerings, head over to the full article on Vietnam Coracle.