From legendary chicken and rice to finger-licking fried buns to an unbeatable hủ tiếu served with a side of sass, Saigoneer revisits our favorite street eats from 2015. Chúc ăn ngon miệng!
An Ode To Chef Nguyen's Legendary Chicken Rice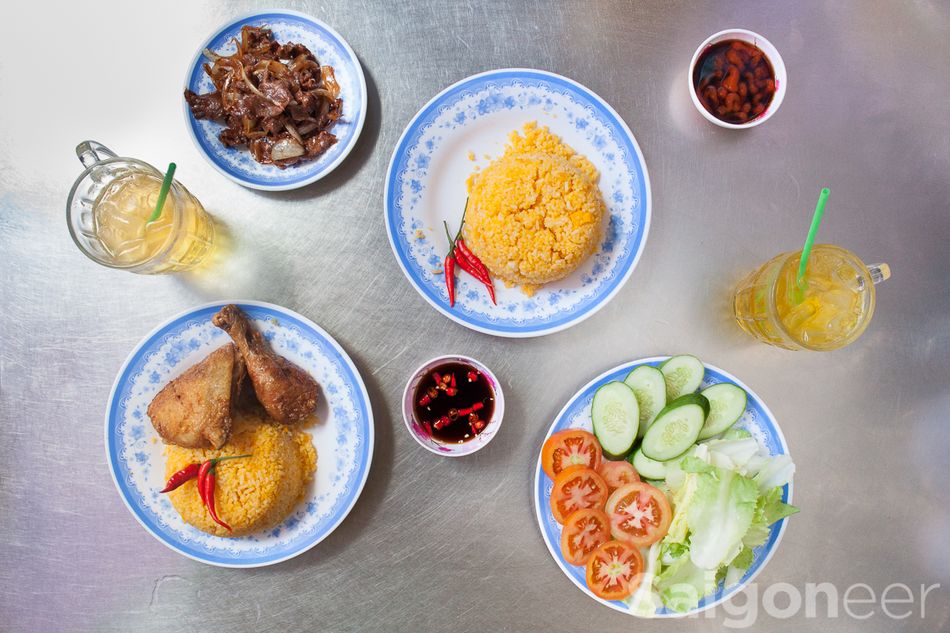 Rice is a very serious matter in Vietnam. Sweet or savory, steamed or fried, you do not mess with the staple of local cuisine. Hidden somewhere within District 3's charming Ban Co Market, Chef Nguyen's legendary cơm gà xối mỡ, or fried rice with fried chicken, is no joke.
Cơm gà xối mỡ
174/8 Nguyễn Thiện Thuật, P. 3, Q. 3

Legendary Coconut Milk @ Sữa Dừa 8 Tin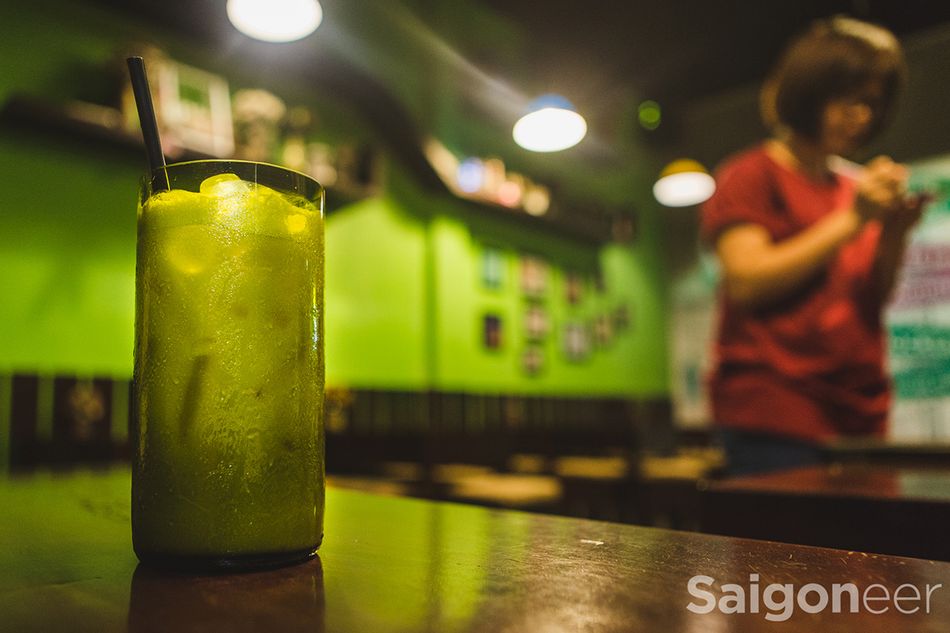 After a visit to Sua Dua 8 Tin, you'll fast discover that not all coconut milk is created equal. If this drink elicits thoughts of murky liquid decorated with a tacky kawaii umbrella, prepare to have your mind blown: this is some next-level coconut milk right here.
Cafe
0839115191 - 0902764688
33 Đinh Tiên Hoàng, Q.1

Bánh Bao Chiên @ Lý Chính Thắng Street Cart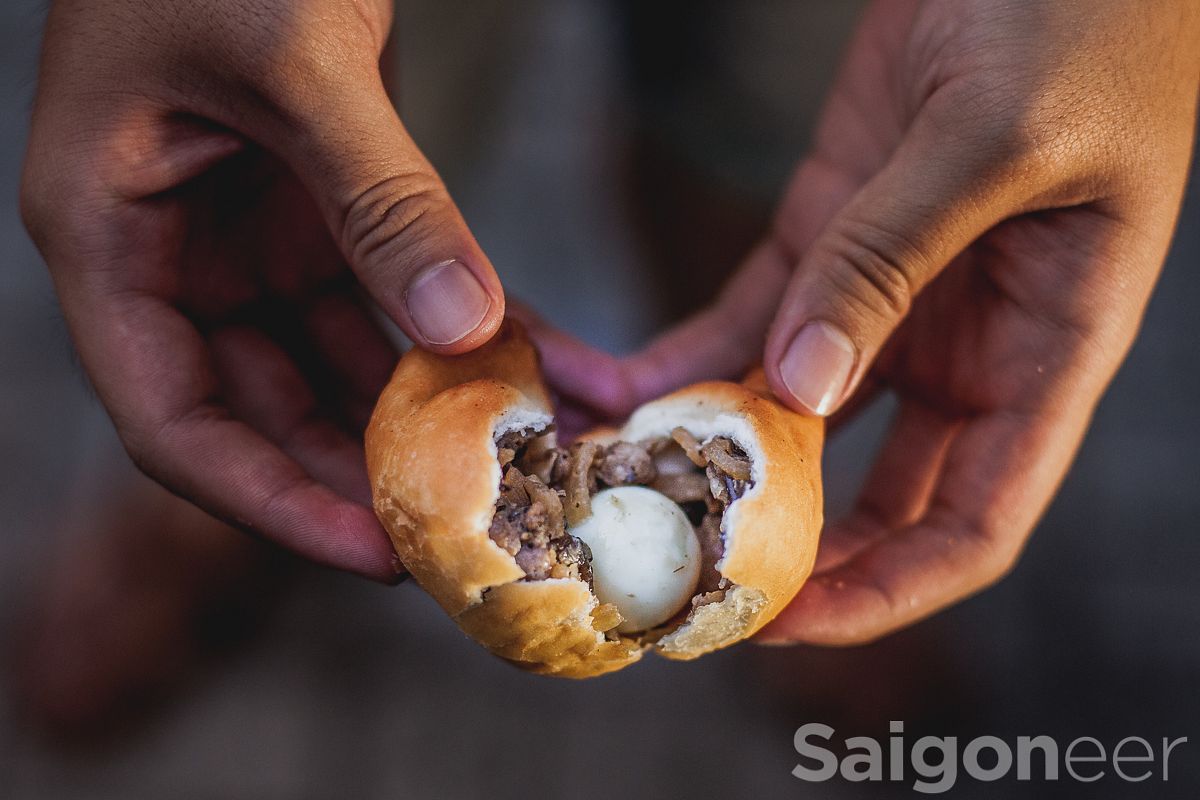 Imagine it's around 4pm and a sprinkle of rain is just starting to fall outside. You sit in the office thinking about how wonderful it would be to have a small snack by your side. If you're in the District 3 area, there is a cure for your late-afternoon cravings: a bánh bao chiên (golden fried bun) from the food cart on Ly Chinh Thang.
Bánh bao chiên, Bánh tiêu, Bánh bò
Lý Chính Thắng, Q.3

Hủ Tiếu With A Side Of Attitude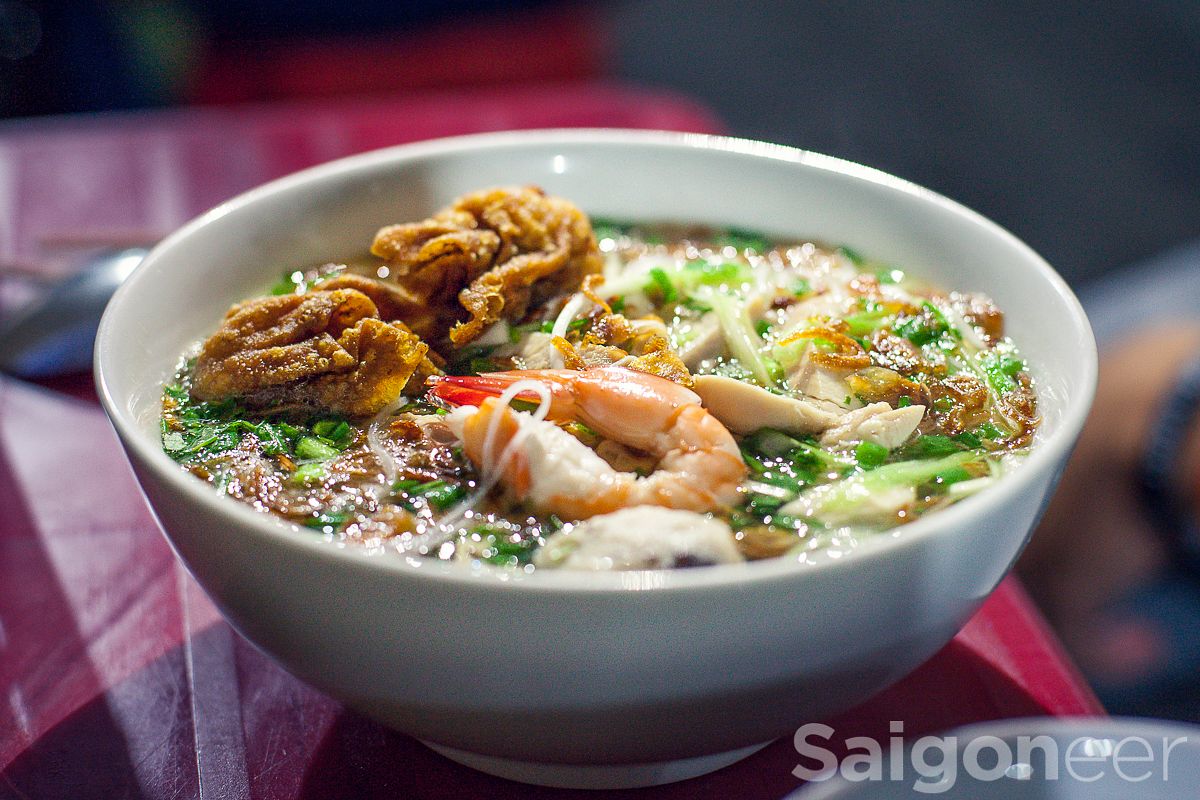 You know those vendors who are so good at what they do that no matter how rotten they may be to their customers, people still turn up in droves? Fickle as the world of street food may be, at the end of the day it's a full tummy that counts. So, without further ado, we introduce to you the steaming hot goodness of what we like to call Arrogant Hu Tieu, buried 200 meters down the alley at 172 Ly Chinh Thang.
Hủ tiếu, mì
Alley 172 Lý Chính Thắng, Q.3

Bò Nhúng Dấm @ Anh Ba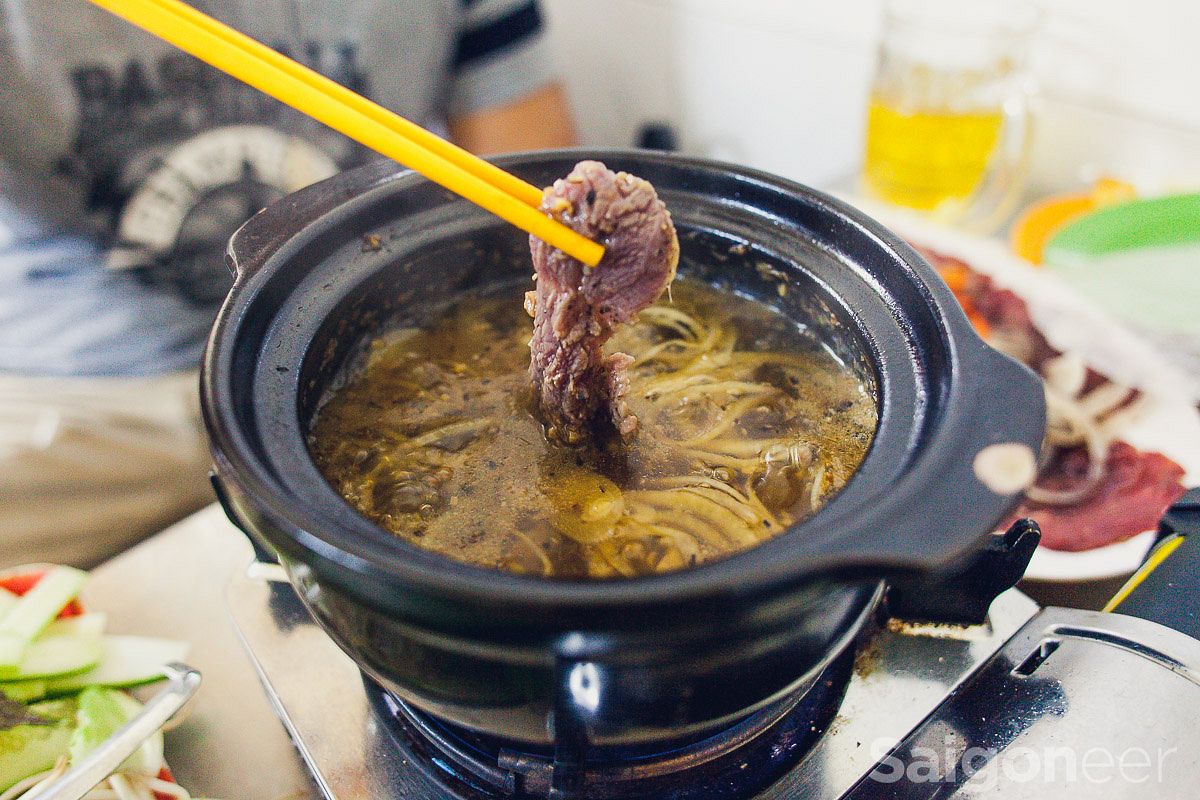 At Anh Ba, it's all about the beef. This eatery offers up four bovine dishes: lá lốt (beef wrapped in betel leaves), mỡ chài (beef crepinettes), nhúng dấm (vinegar-based hot pot) and tái chanh (medium-rare beef sour salad). The nhúng dấm is the highlight of the menu, and it's proven to be a cash cow for this busy restaurant over the past decade.
BBQ and Hotpot
0839952681
460 Phan Xích Long, Q. Phú Nhuận

---
Related Articles:
---