There's no shortage of solid international fare in Saigon. From Italian to Japanese, Indian to Korean, local diners are well covered. However, since most options in this category are relegated to indoor enjoyment, we get particularly enthusiastic when we find some solid – and affordable – versions of the same cuisine on Saigon's streets.
Perhaps the best non-Vietnamese street food this side of duck tacos is District 4's Sushi Ko, which has been serving up roadside sushi for four years.
While the Nipponese wonderland on the north side of Le Thanh Ton – affectionately known to some as the "Japanese ghetto" – features dozens of culinary options from the Land of the Rising Sun, Sushi Ko matches most in quality and blows them out of the water in terms of price.
Sushi Ko is so absurdly cheap that one need not deliberate on the cost of normally pricey items like uni (sea urchin), unagi (river eel) or ikura (salmon roe).
The menu has all the sushi stars and also features a few pages of grilled meats (don't sleep on the chicken hearts), soups and drinks. It should also be noted that a small carafe of hot or cold sake will only set you back about VND50,000.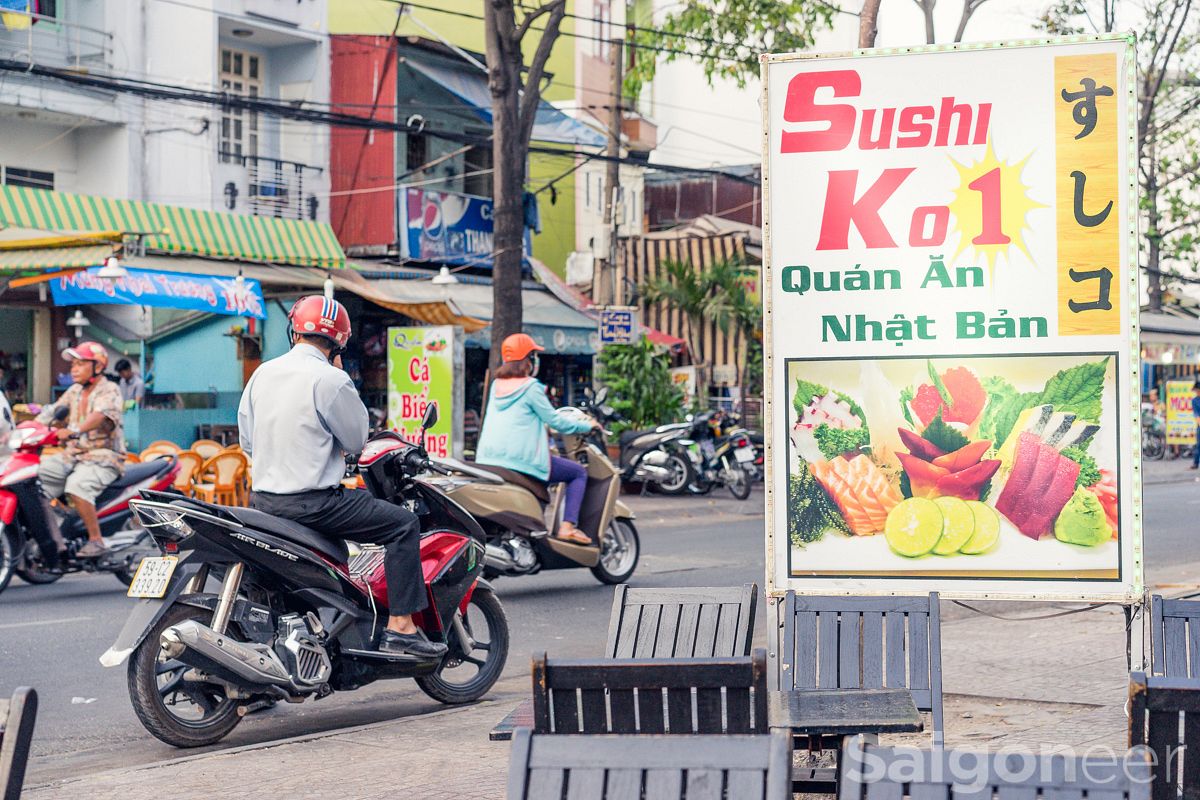 The busy street a few meters away seems to have little effect on the flavor or the freshness of the fish. Sushi Ko's toro (fatty tuna) is well marbled and fresh, its maki rolls are of generous proportions and the sake (salmon) lacks the slickness often found at sushi chains around the city.
There are, however, a few exceptions. The tobiko (flying fish roe) lacked the sweetness typically associated with the small orange spheres and the saba (mackerel) came up a tad short on flavor.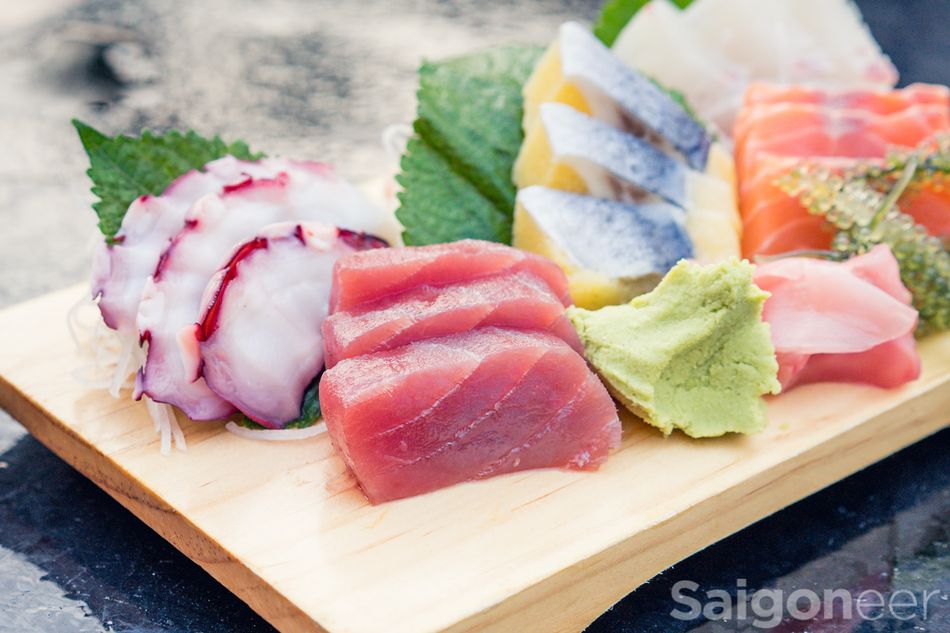 As is often the case with street eateries, customer experience and ambiance play second fiddle to the food. This is absolutely the case at Sushi Ko, where waitresses routinely forget your order – or at least half of it – and there's nothing mind-blowing about the basic wooden tables and chairs, though they are clearly an upgrade from the plastic variety.
Due to its physical and financial accessibility, Sushi Ko is typically packed to the gills with Japanese businessmen, who help to validate its legitimacy, as well as locals and expats.
As strange as roadside sushi may seem, it is actually a nod to the cuisine's roots in Edo, now known as Tokyo, where hundreds of sushi carts could be found on the city streets at the turn of the 20th century. Following the Great Kanto earthquake of 1923 and heavy bombardment during World War II, the city's real estate prices plummeted, allowing streetside sushi sellers to move indoors, where they have remained since.
So hop on your bike and get down to District 4 for a throwback-style sushi feast.
To sum up:
Taste : 4/5
Price: 5/5
Atmosphere: 3/5
Location: 4/5
Friendliness: 3/5
Brian is a New York transplant who prefers bánh chưng over pizza. You can find him meat-gazing on most days of the week.
Sushi Ko
122/42 Vĩnh Khánh, District 4

---
Related Articles:
---