Saigon native Giang Nguyen was born completely blind, but that hasn't stopped him from succeeding as a coder for Singapore-based ride-share app Grab.
Out of 400 applicants, Giang was selected as one of only eight to start working at Grab this year, according to Channel News Asia. He was able to pass the coding test and rounds of interviews thanks to his positive attitude. "I know wishing isn't a very good thing to do," he told the news source. "I just try to do everything better. Every day, I try to do things better."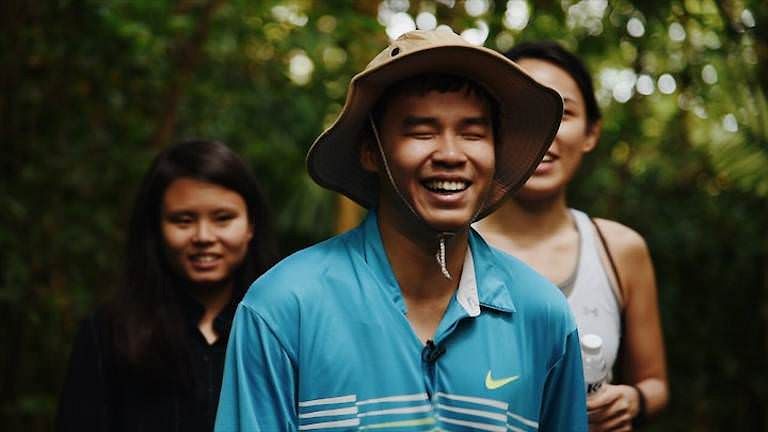 Giang attended a school for the blind in Saigon until he was eight, when he transferred to a regular facility and use Braille textbooks and screen readers. After some time neglecting his studies, inspiration struck and he realized he could help combat the common stereotype that blind people often fail at jobs, apart from giving massages or working as street vendors. He soon enrolled in programming classes. His skill and hard work paid off and he was awarded a scholarship to study at Ho Chi Minh City International University, where he was one of only two blind undergraduates.
After Giang graduated and successfully completed a three-month internship at Intel and a part-time position with Captcha, Giang knew he wanted to work abroad. Singapore has always been attractive. He told Channel News Asia: "I just knew that it was kind of at the centre of Asia. A lot of people from a lot of countries came here to work. It was a good opportunity, so I came." He attended a Grab hiring event in Vietnam and moved to Singapore after landing the programming position.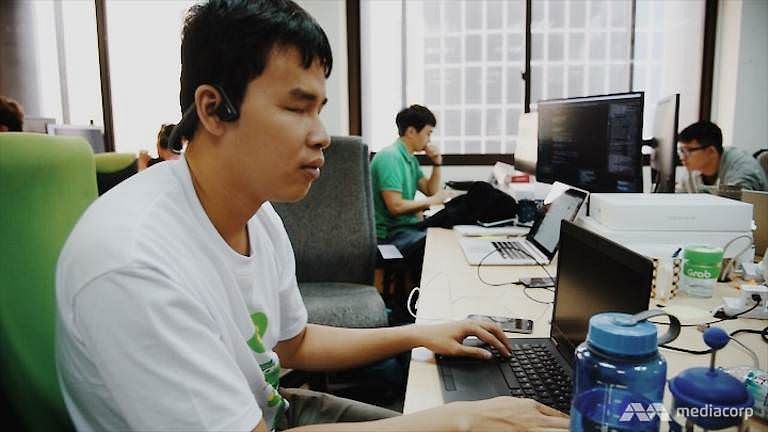 Grab seems to be an especially good fit for Giang because of its commitment to those with mobility challenges. On their company website, software engineer Madushan Gamage says: "Ultimately, it's not up to us to decide who to exclude and who to include [as a mobile app user]; so we do our best to build a system that can be used by anyone and is beneficial to everyone." This includes utilizing the iPhone's VoiceOver feature so the Grab app can be used solely via touch and sound, thus ensuring designs can be read by people who are colorblind, and increasing font size for those with poor eyesight. Madushan adds:"It was really inspiring to hear from Giang, given his experience with assistive technology, how features and fixes can work for people like him."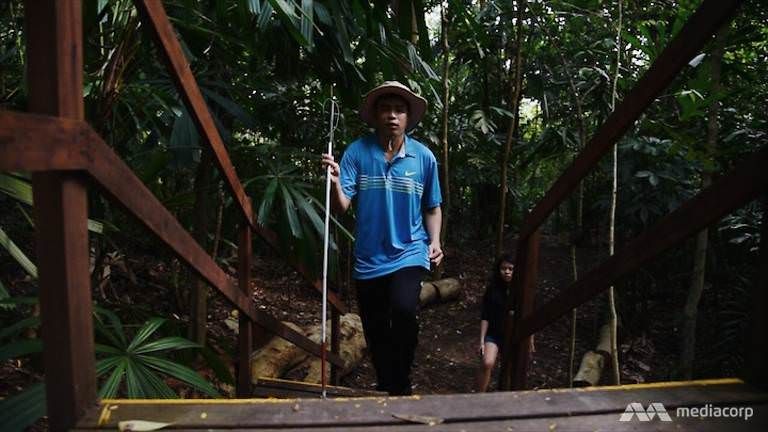 Even before joining Grab, Giang was focused on helping the visually-impaired integrate into society. While still in university he successfully fought against the belief that blind people could not be trusted to operate ATM machines and convinced a bank to allow them to open accounts. He is currently trying to get Singapore' public transit system and the Bukit Timah Nature Reserve to install tactile maps for the visually impaired.
Giang is dedicated to not letting his disability impact his daily activities. "I just want to have a normal life – do what I like, have friends and everything. I don't want to be extra special," he says. He loves to explore new bars and restaurants with friends, visit the beach, hike in forests and travel. His Facebook profile also features numerous photos of adventures, including jet-skiing.
For Giang, freedom is important. While people with disabilities may need some extra help at times, they always "have the right to be independent."
[Photos via Channel News Asia]
---

Related Articles:
---