No matter who you are, this is a sight you've seen at least once in your life: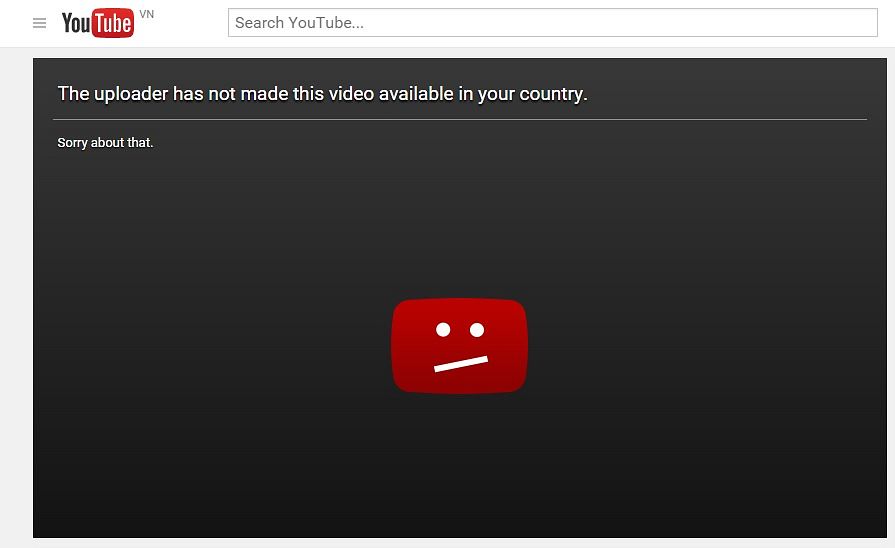 Soul-crushing though it may be to discover that the Game of Thrones episode you so desperately need is not available in better quality, such is life in Southeast Asia.
Until, of course, now. It's time for everyone to make a move across the border because Netflix is coming to Cambodia.
As part of a global rollout, the American-owned video-streaming service plans to be in 200 countries by the end of 2016, reports the Phnom Penh Post. Among those nations is Cambodia, whose internet users will join 65 million Netflix subscribers in over 50 countries to enjoy scores of high-quality streaming movies and television shows.
Netflix is on a pretty serious global mission these days. The outfit borrowed US$1 billion to finance its quest for worldwide domination, launching in Japan last month and planning to arrive in Hong Kong, Taiwan, Singapore and South Korea early next year.
However while Netflix is a well-recognized name among European and North American audiences, the content provider may find stiff competition in Cambodia, as a pair of regional startups are also looking to win over audiences in the near future. Iflix, a Malaysia-based video-streaming company, and Singaporean outfit HOOQ have both set their sights on the Kingdom.
This doesn't seem to worry Netflix spokesman Jonathan Friedland. "We have competition everywhere," he told the Post. "It helps educate the market about the benefits of streaming."
Still, there may be cause to believe that Asian startups could be formidable competition, as these smaller outfits will be able to focus more on local and regional programming than the Netflix juggernaut, which sticks largely to western content.
Internet use, too, will be a factor, as Cambodia's internet penetration is relatively low at 25%. While this makes for a small market, some argue that the content provider who is able to tap into Cambodia's mobile users will find the most success. Eelco Dijkhuizen, general manager of market research agency TNS Cambodia, is one of them.
"Cable TV never really established here so Cambodians could go straight to TV on-demand, much like they've done with telecoms, where [the mobile] leap-frogged the landline," Dijkhuizen told the Post.
Honestly, we're happy for Cambodia. A little jealous. A little bummed. But happy. Meanwhile, we'll just be over here, crying over this image on our computer screens: