If his recent visit is any indication, Sundar Pichai is alright in Vietnam's book.
The Google CEO took time out of a personal trip earlier this week to meet with members of the local startup community, much to the delight of both Vietnamese techies and the media, who were quick to report that Pichai drank lemon tea on a Hanoian street corner with Flappy Bird creator Nguyen Ha Dong. Whether you're tech-savvy or not, you'll also be pleased to hear the Google CEO does, in fact, enjoy Vietnamese coffee.
But Pichai's visit is about more than just glad-handing the local startup community. Though his internet search engine is already popular in the country – Vietnam clocks about three times more Google searches than the global average – Pichai's trip marks an important milestone. With over 90 million people, 36 million internet users and upwards of 25 million people on Facebook, a booming mobile game industry and a government willing to invest in local startups, Vietnam is fast becoming a country to watch in the tech world.
"[Vietnam] will easily be in the top 10 countries [in terms of internet connectivity] for many companies and people who are building products. I think you're in the process of that transition. When I come here, see the energy, the optimism, the culture of entrepreneurs and the potentials of the market, I think all the right ingredients are there," Deal Street Asia quoted Pichai as saying.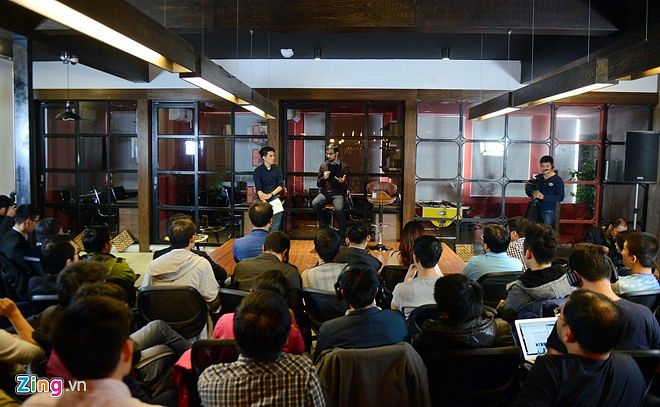 As such, Pichai had encouraging words for the local startup community, reports Zing. The CEO met with roughly 200 members of the Vietnamese startup community on Tuesday to discuss tech, his own career and Google's involvement in Vietnam.
While the future is bright for tech in the country, Pichai urged Vietnamese startups to remain patient and develop their products at home before expanding abroad, citing successful startups in China and India as examples.
The CEO also expressed his own interest in cultivating more skilled tech workers in the country. Though Google already has a talent development program in Vietnam according to Zing, the internet search giant plans to train 1,400 Vietnamese IT engineers in future, as well as provide assistance to small companies who wish to enter foreign markets through e-commerce.
"We are always looking for how we can tap more into the startup community in a given region, and we would love to do more in Vietnam," the CEO told Deal Street Asia.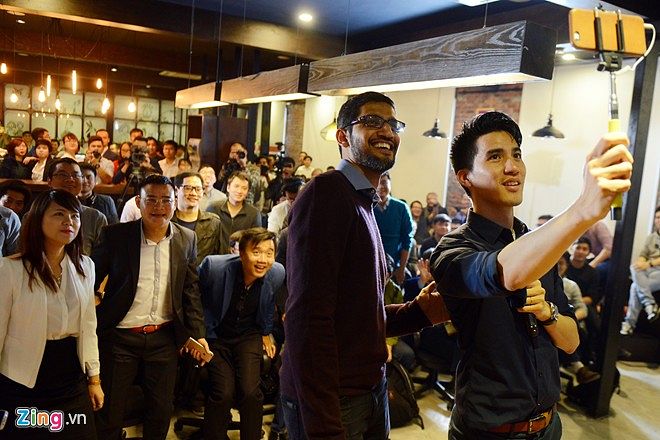 [Photos via Zing]
---

Related Articles:
---