Whether you're reading this on a smartphone or tablet, a desktop or a laptop, look up: chances are at least a few other people are also deeply engrossed in a screen of some kind.
Particularly in the country's southern hub, it's no secret that Vietnam is in the midst of a technology boom. While fewer Vietnamese have access to laptop and desktop computers, mobile devices like smartphones and tablets are everywhere. Nearly half the country is now online and counting, according to the Wall Street Journal.
It's no wonder, then, that handheld devices have created an army of social media users – Vietnam is among the countries with the fastest-growing number of Facebook users worldwide – as well as a burgeoning e-commerce industry. But when Vietnamese are not shopping or sharing on social media, mobile devices are reserved for another kind of entertainment: games.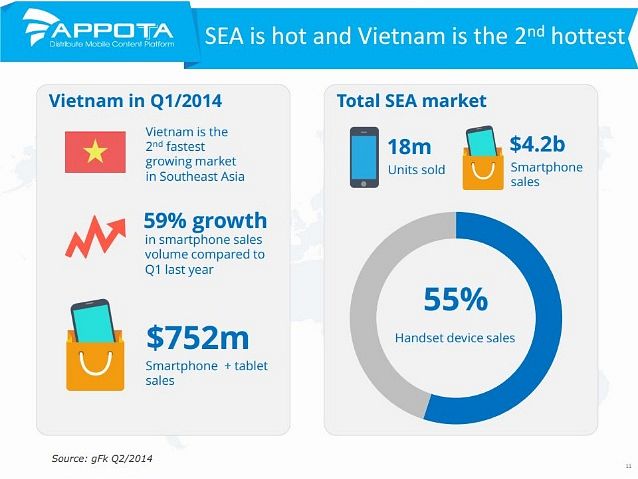 In little more than a few years, Vietnam's mobile game market has exploded both at home and abroad. In 2014 alone, nearly half of the Vietnam's over 350 million app downloads were games, according to business resource website ASEANUp, making this the most sought-after content in Vietnam.
Though there might have been mobile games germinating in the earliest phase of Vietnam's startup scene, none has had more impact than Nguyen Ha Dong's Flappy Bird, which drew international attention and a massive following, not to mention earning its developer US$50,000 a day from in-app advertisements.
But while the unstoppable popularity of Flappy Bird's creation caused Dong to suddenly pull the game from app stores worldwide – for which he received death threats from particularly enthusiastic players – and later resurrect the pixelated bird, what has remained long after the sensational saga of his creation is Vietnam's potential for mobile game development.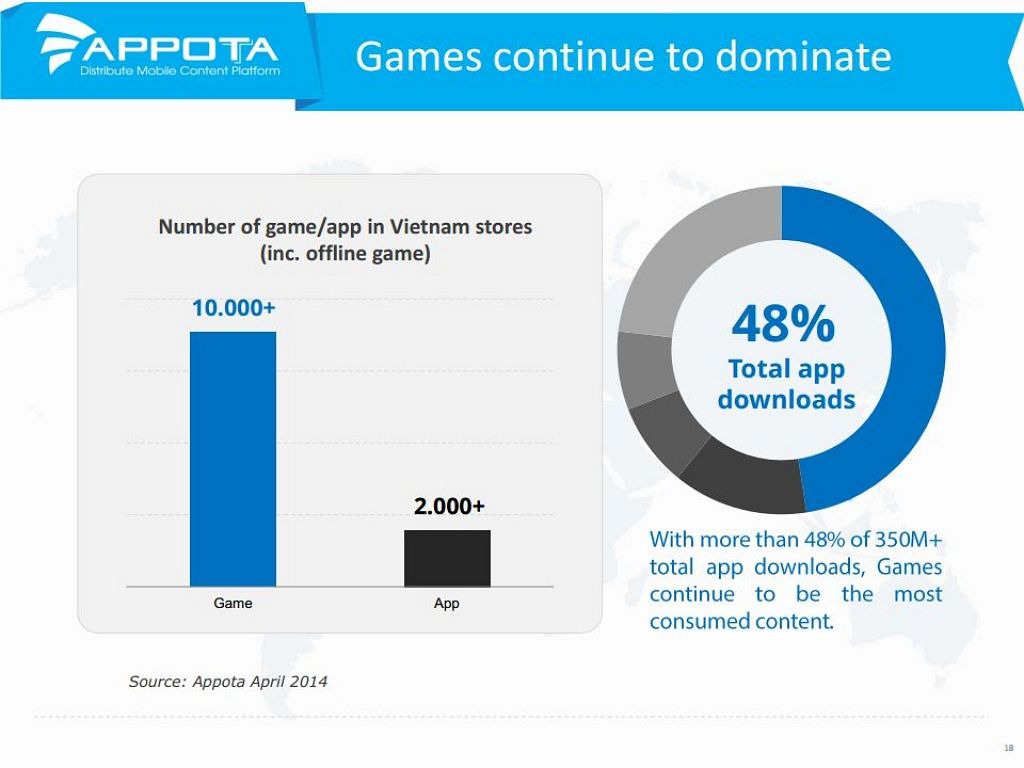 Today, there are roughly 10,000 downloadable games in local app stores, including a host of simple yet deeply addictive homegrown creations. And as the number of Vietnamese users continues to grow, the country's best mobile games are moving beyond Vietnam's borders and into the world. Three of top 10 mobile game publishers in Southeast Asia hail from Vietnam, including the developer of Dead Target, a mobile game that boasts 13 million players in 233 countries, reports BDG Vietnam. Though Vietnamese mobile games are new to the foreign market, their success has already translated into over US$233 million in revenue in 2014.
The country's output, too, is impressive: Vuong Vu Thang, managing director of game publisher SohaGame, has estimated that the country will release 120 games by the end of 2015, compared to 77 last year, reports Thanh Nien.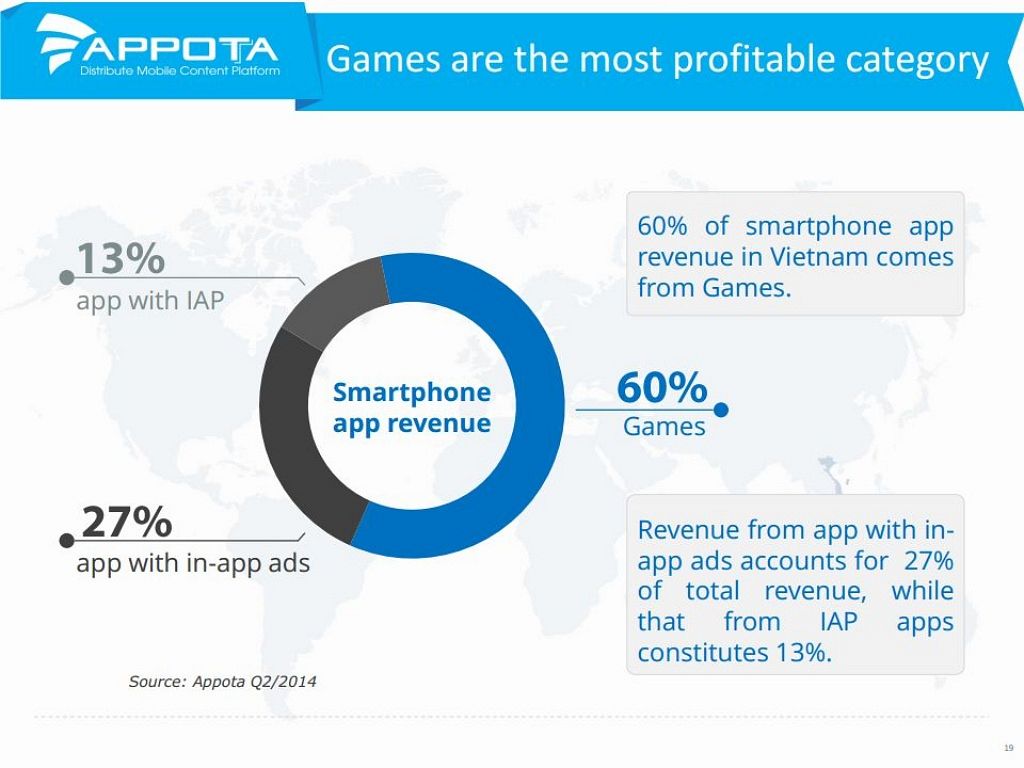 With avid users both within the country and around the world, the mobile game craze is set to move ahead at breakneck speed. By 2017, Vietnam's mobile game market is expected to grow 229%, surpassing web and PC game sales to conquer over half of Vietnam's overall game market, according to Thanh Nien.
The real challenge moving forward is money: while experts point out that Vietnamese gamers are more likely to pay to play than their counterparts in other countries, the vast majority of mobile users stick to free games only, posing a financial problem for game developers who are struggling to earn revenue from their work.
"The biggest problem is payment. Bar none," Tech in Asia editor Anh-Minh Do tells us. "It's not about willingness to pay as much as ability to pay. The main thing is advertising. So we're bound to see more games that fit an advertising type than an in-app purchase style."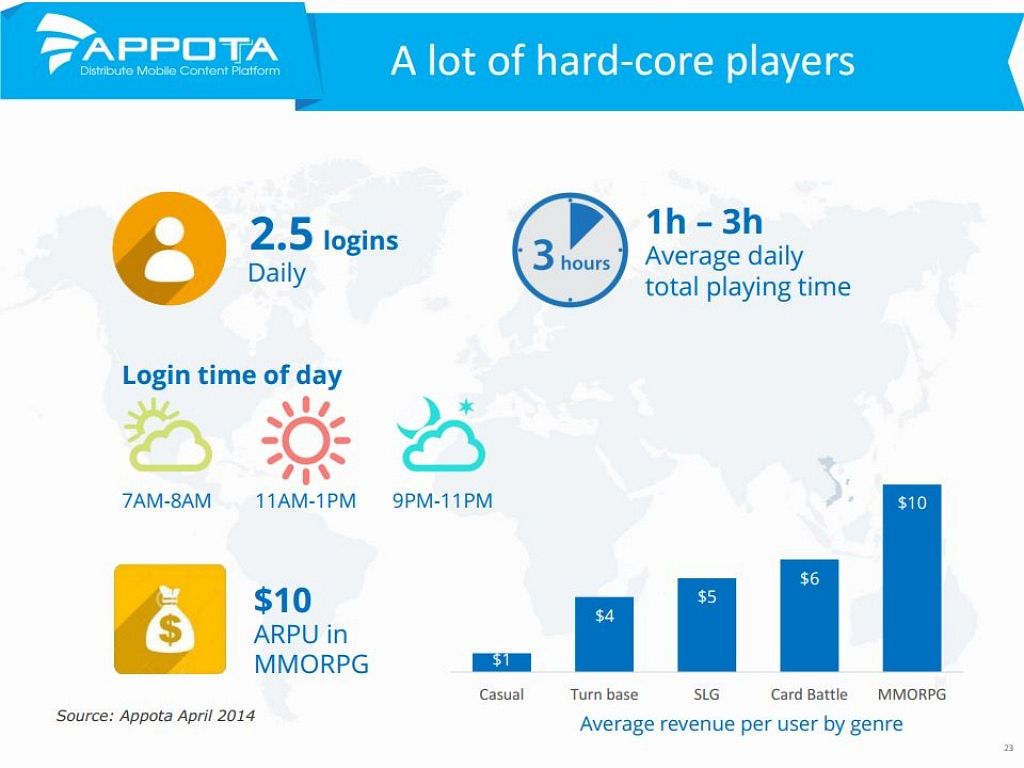 According to Vietnam News, only 10% of Vietnamese mobile gamers pay to play, however game publishers have discussed the possibility of incorporating in-app advertising to help boost profits.
Still, despite the financial setbacks of Vietnam's mobile game market, there is no doubt that there will be more Flappy Birds to come.
"I think it will continue to grow," says Do. "It's barely hit its stride."