Dương Hoàng Hảo founded Perfect Vintage Stuff, a secondhand clothing brand to provide sustainable fashion that aims to pave the way for circular consumption. But far from your average off-the-rack thrift picks, the brand focuses on eccentric and artful preloved denim pieces.
Sustainable Stitches
Since launching in 2019, Perfect Vintage Stuff has gained traction on social media among environment- and fashion-conscious consumers for its thoughtfully designed items. The brand focuses on upcycled items, mainly clothing articles and accessories made from used denim that Hảo handpicked and manually patched.
Explaining his decision to use old denim as a base material, Hảo explained: "Pre-owned fabrics often show signs of wear and tear due to extensive use, but it's the imperfections that make them as unique as they are. What I do is take advantage of these distinct patterns and enhance them with special needle treatments like sashiko, patchwork, boro, etc. As such, each finished product is an original with no duplicates."
To prevent future waste, Hảo chooses to use only 100% cotton thread. "The type of thread that is commonly sold in wholesale markets is usually made of synthetic polymers, meaning that it can leave a non-biodegradable residue. I try to avoid any plastic-based or virgin material to ensure that the clothes that I make don't stray far from their sustainable origins," he said.
While secondhand clothes are often associated with being cheap, the well-broken-in garments that Hảo collects carry their own worth. Some of his favorites, including linen, indigo or army pieces, come from all over the world: "Some come with a hefty price tag as they are vintage items. Some are just regular used clothes. But I find them equally meaningful as they all do their parts in making fashion sustainable."
Due to the cost of procurement, the prices of Perfect Vintage Stuff's products tend to be on the higher side, which relegates the brand to a rather niche market. "Hardly anyone noticed and bought my products when they first came out. The financial setback was very difficult for me at the time. But I was content with what I was doing," he said. Indeed, it is a tedious road bridging the gap between sustainable fashion and mainstream consumption habits, but Hảo is proudly taking the first steps.
Patchwork Makes the Dream Work
Hảo upcycles most of his products through a method called sashiko, a Japanese embroidery technique that has existed since feudal times. The young designer said that he chose this particular technique as "it embodies the spirit of sustainability" he wants to promote.
Sashiko, which means "small stitch" in Japanese, is often performed on sturdy indigo fabric to create sophisticated patchworks. This technique requires the craftsperson to concentrate and adhere to strict rules. For instance, sashiko stitches always take more space on the top of the fabric than they are on the underside, and it is important that all stitches are the same length.
In the past, sashiko was a common practice among poor Japanese farmers, who used it to patch and reinforce worn-out clothes. Not only is it an excellent embroidery technique, but it is also an expression of the Japanese minimalist way of life: "Don't throw away your possessions. Repair and use them with even more gratitude."
Although Perfect Vintage Stuff's products are made up of different materials and colors, it is apparent that the predominant shade is indigo. This was an intentional aesthetic on Hảo's part, who wants customers to associate his brand with the color. According to the young designer, indigo is an important marker of Asian culture and heritage. It also presents a more simplistic and natural means of production, one without chemicals, dyes, manufacturing plants and waste.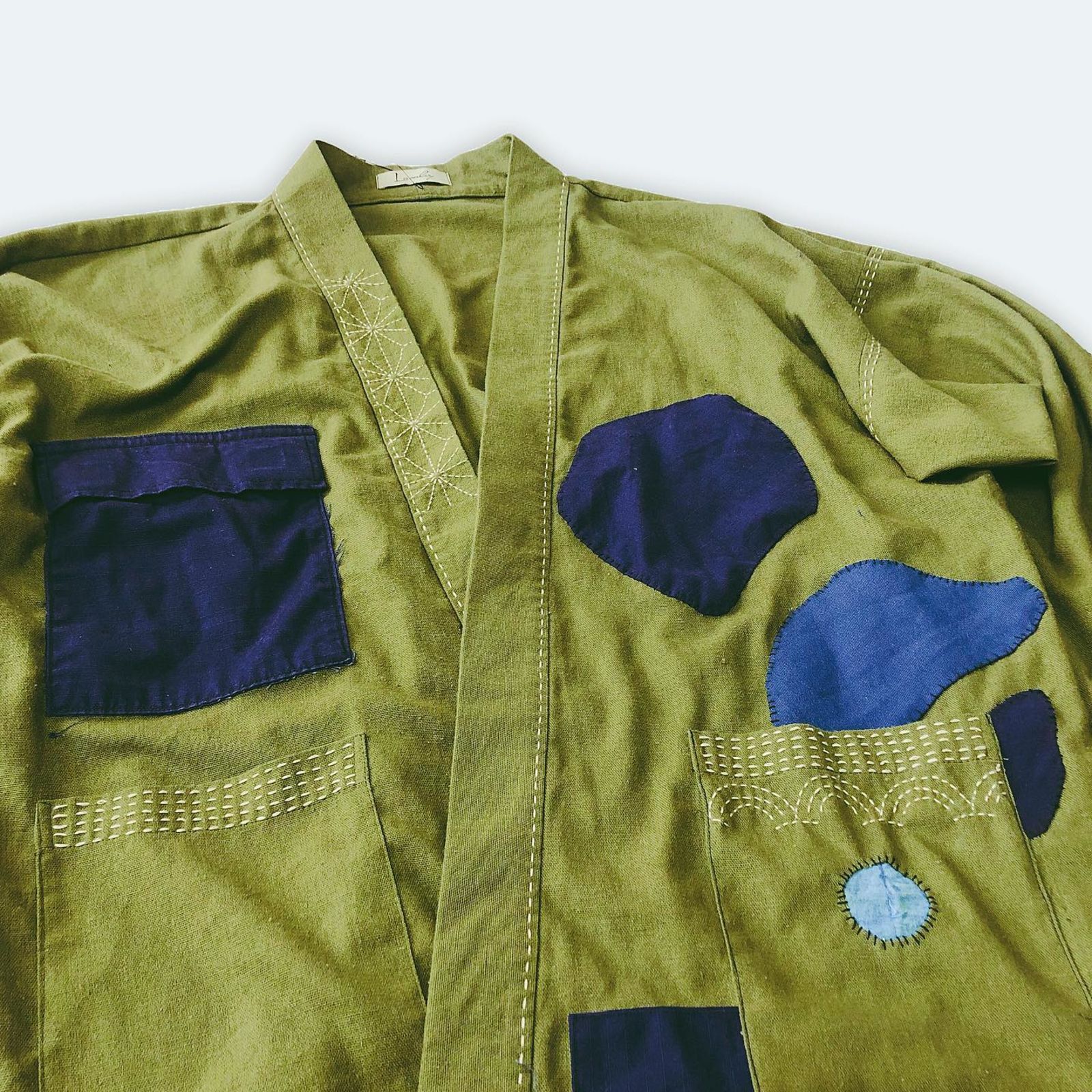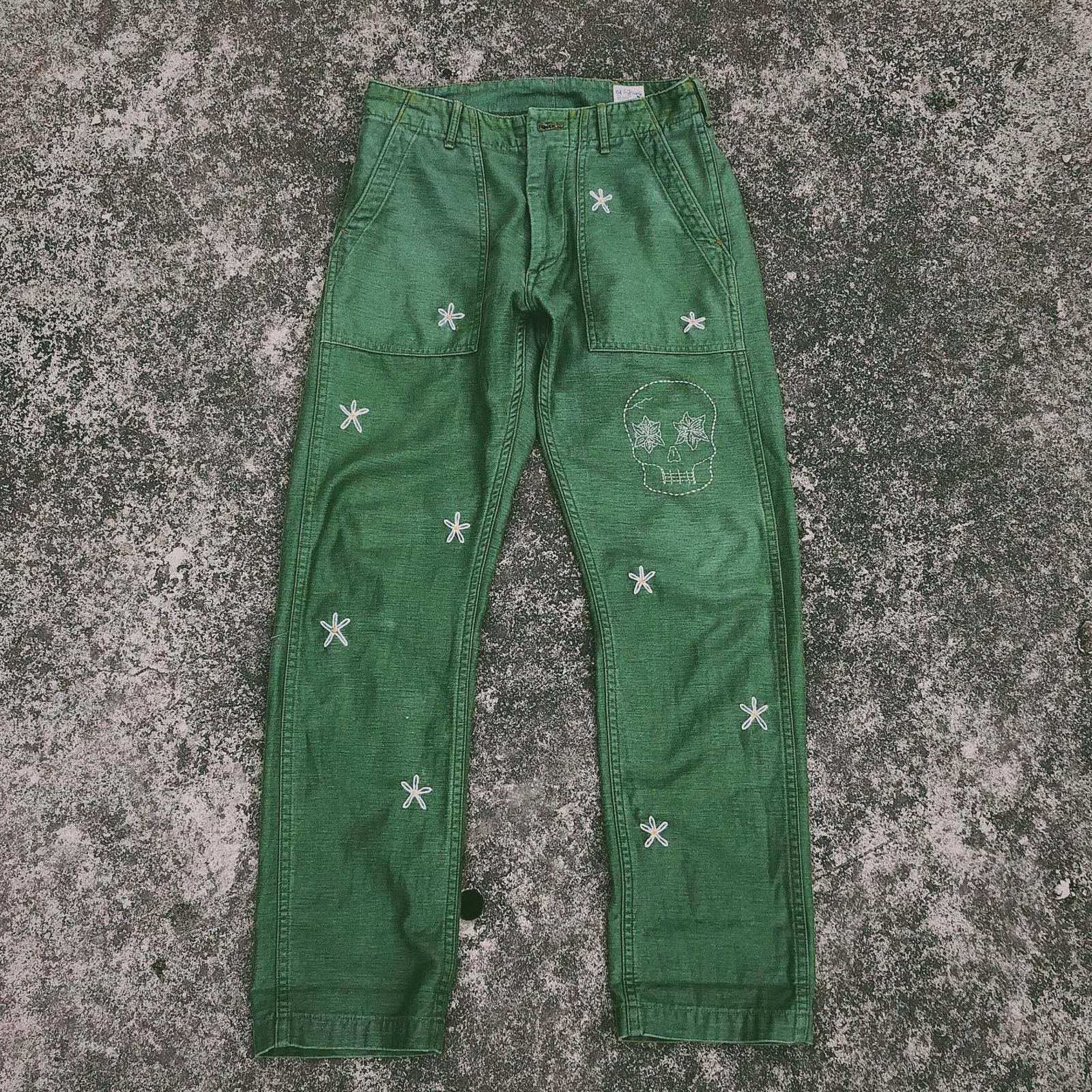 Having built his brand on the internet for two years, Hảo is now preparing for Perfect Vintage Stuff's first physical store in Soc Trang. While not having a location in a central city might be limiting, Hảo believes that the brand is already making waves from where it is: "I can see genuine growth in the conscious fashion movement, and increasing environmental awareness from the community." Perhaps, we will soon see more of Hảo's impeccable styles in eco-friendly wardrobes across Vietnam.
Ton-sur-Ton is a series highlighting local brands in Vietnam that have a strong personality and compelling story. More than just textiles and colors, they bring a breath of fresh air to the nation's fashion scene. Know a distinctive local brand? Write to us via contribute@saigoneer.com.