The International Union of Architects (UIA) announced the winners of the 2017 edition of the "Friendly and Inclusive Spaces Awards," with Vietnamese firms Vo Trong Nghia Architects and H&P Architects each taking home an award.
Among 76 entries from 28 countries spanning five continents, Vietnamese designers were well-represented: once for "BE Friendly," a community center in Quang Ninh, and once for "Farming Kindergarten" in Dong Nai.
The Friendly and Inclusive Spaces Awards were founded to encourage architects to create accessible and inclusive public spaces. Each category (there are a total of four) has one winner and a shortlist of honorable mentions. Both local designs were mentioned in the New Buildings category.
BE Friendly exists as a respite from the suffocating chaos of urban life. Its name is inspired by the local and sustainable materials used in its construction: bamboo and earth. Located in the center of densely populated Mao Khe, this community center features a unique floorplan, tons of natural light and four multi-functional spaces, in addition to blurring the line between nature and construction.
The team behind BE Friendly is led by Doan Thanh Ha and Tran Ngoc Phuong, both of whom graduated from the Hanoi Architectural University in 2012.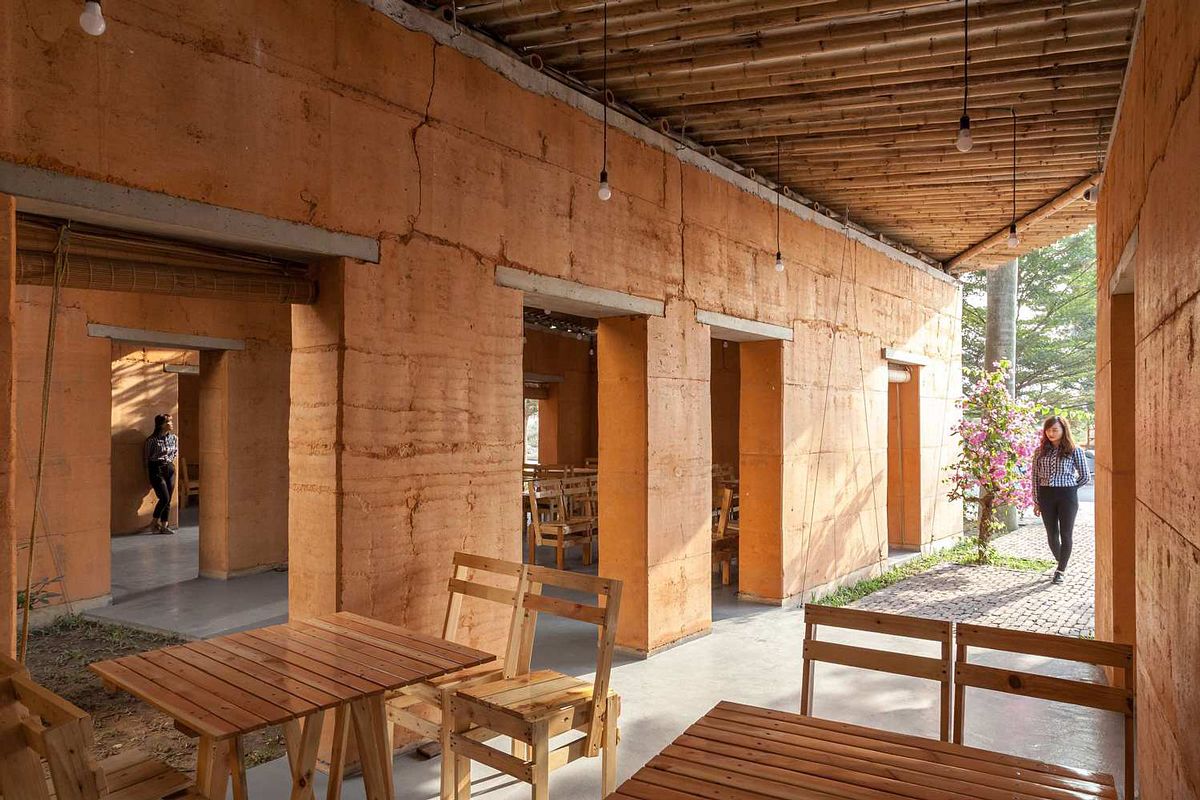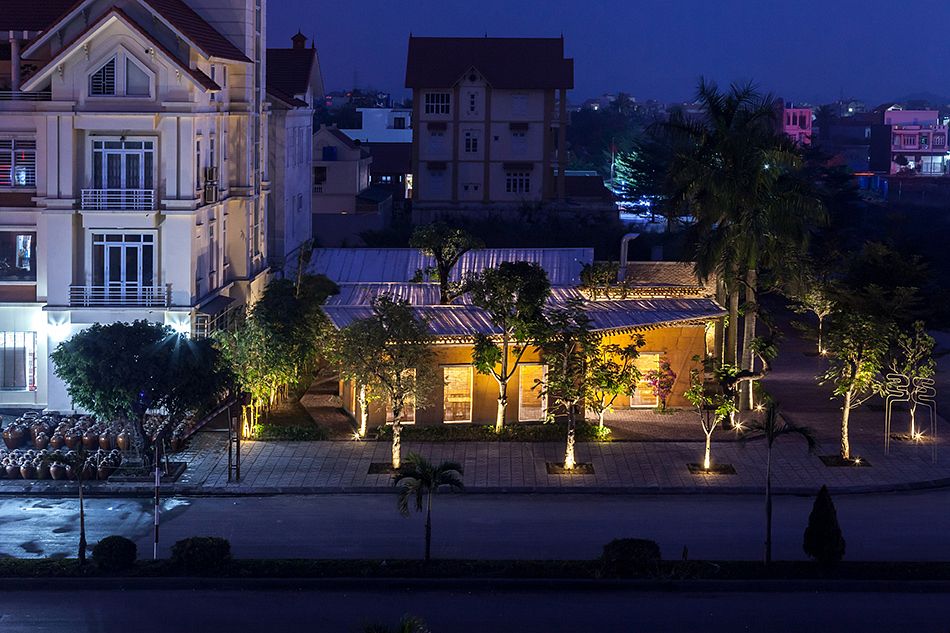 Meanwhile, "Farming Kindergarten" hosts 500 pupils, from ages two to five, whose parents work at a nearby shoe factory. Features of the school include a triple-ring shaped green roof, access to recycled water and a solar-powered heater. It aims to facilitate opportunities for children to interface with agriculture.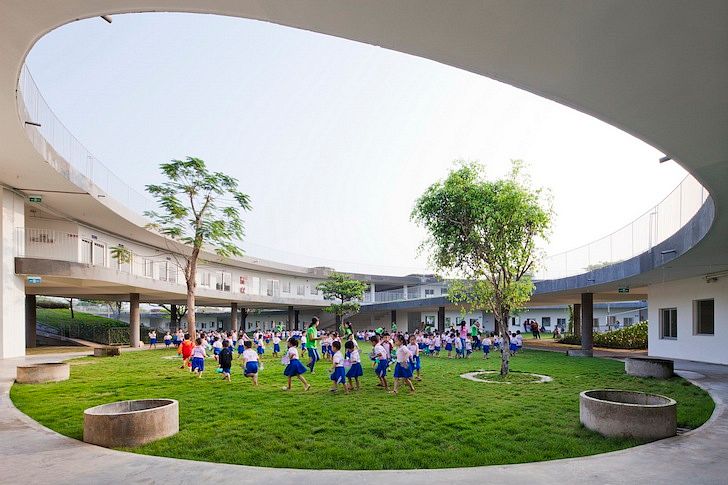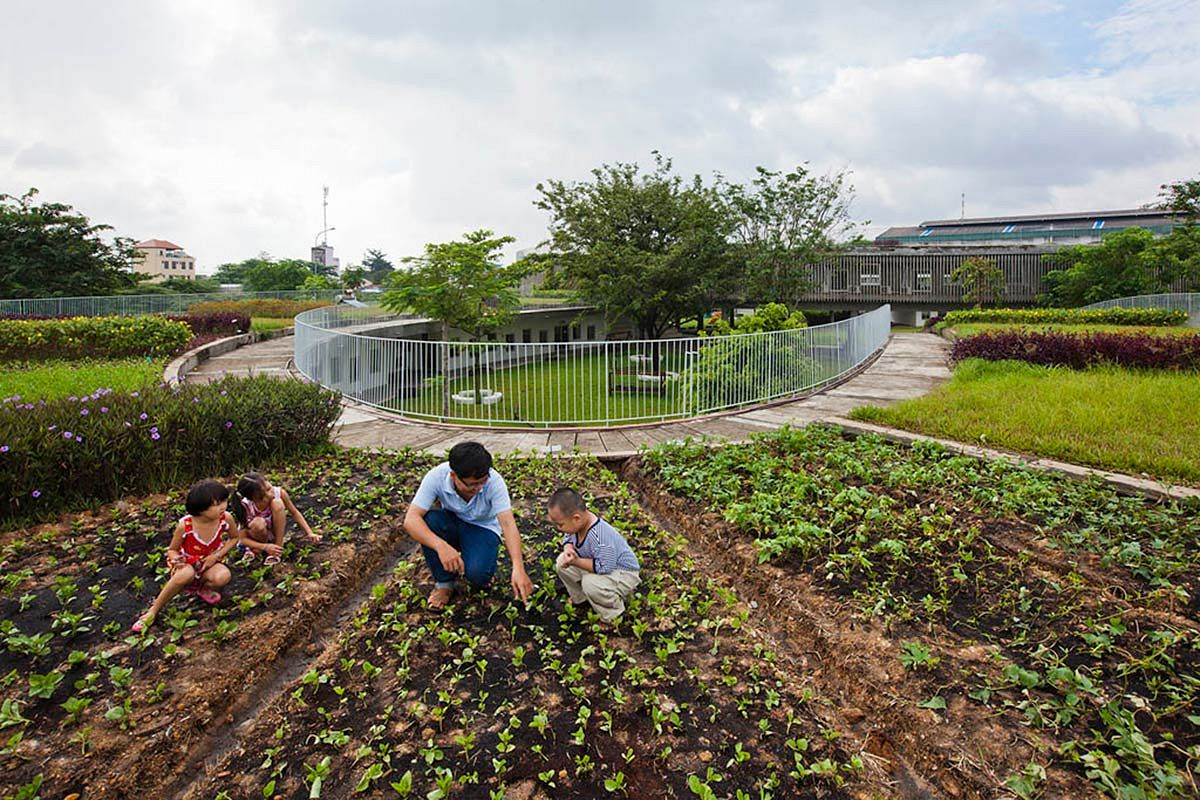 No stranger to acclaim, Vo Trong Nghia seeks to reconnect Vietnam's urban areas with nature and to provide affordable and durable housing options for low-income residents. In an Al Jazeera interview he said, "For a modern architect, the most important mission is to bring back green spaces to the earth."
After receiving his degree from University of Tokyo, he returned to Vietnam and founded VTN in 2006 alongside three of his Japanese classmates. By 2012, Vo Trong Nghia had already been named Vietnam's architect of the year and was awarded the honor again in 2014.
The Medals and Special Mentions will be formally presented on September 6, 2017 at the UIA Award Ceremony in Seoul, South Korea, during the 26th UIA Congress of Architecture.
[Top photo via ArchDaily]
---

Related Articles:
---