Much of Cambodia's most impressive and culturally rich architecture is under threat of demolition or ruin as Cambodia's upcoming generation faces a new kind of war: the battle to preserve Cambodia's cultural identity.
Born in 1926, architect Vann Molyvann left his home country to study abroad. After receiving a scholarship in Paris, Vann Molyvann returned to Cambodia with a clear vision for New Khmer Architecture. He was, with his careful attention to detail and innovative ability to merge different cultural elements, ahead of his time. Vann struggled to find work, and only when he was about to give up was he appointed architect-in-chief.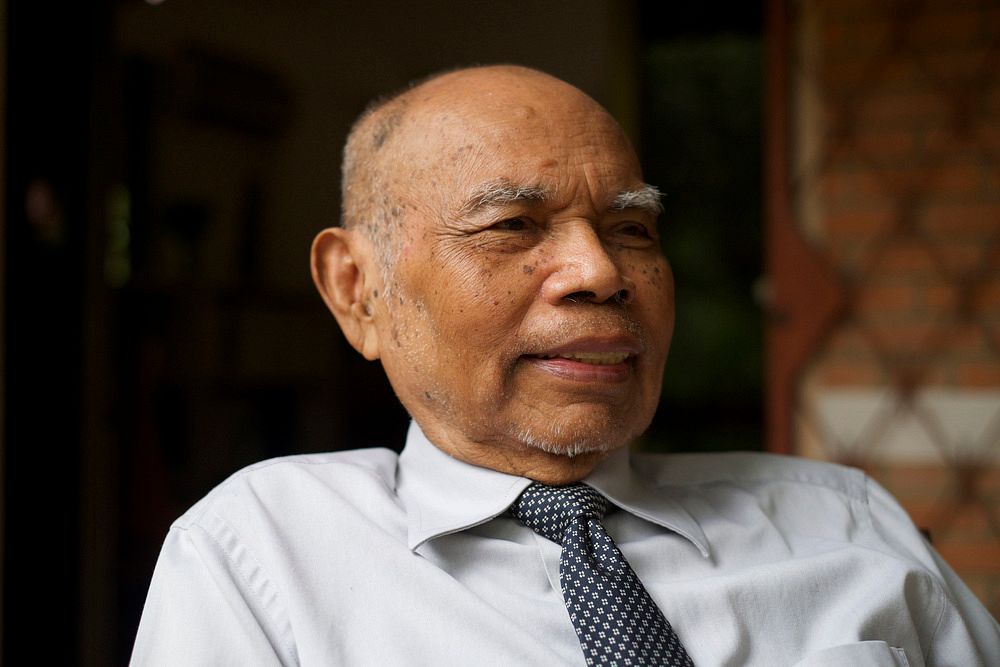 Over fifteen years, Vann worked under the patronage of King Norodom Sihanouk to completely transform the country's architectural landscape, giving a sophisticated new face to a post-colonial Cambodia.
British architect Geoff Pyle told CNN, "It was part of a forward-looking period in Cambodia's history, post-independence and pre-war when national confidence was high and other countries in the region looked to Cambodia as an example."
Vann's buildings in Phnom Penh include the triangular auditorium and theater Chaktomuk Hall (1961) and the Institute of Foreign Languages (formerly the Teacher Training College, 1972). His style incorporates the occasional suggestion of French or Japanese influence, but is rooted in a deep appreciation of Cambodian lifestyle.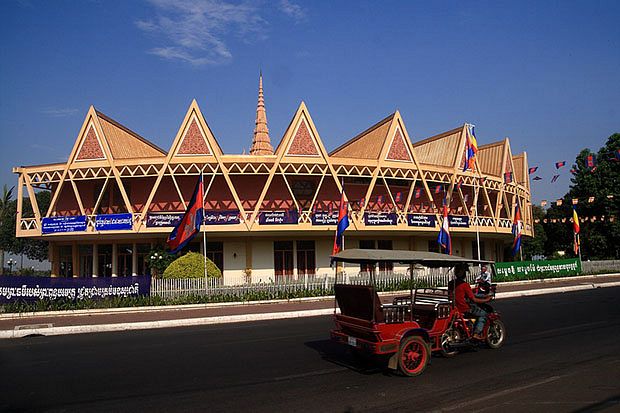 These developments came to a screeching halt in 1970 when Lon Nol overthrew King Sihanouk, condemning the nation to years of war and genocide, first with the Khmer Rouge, and then with Vietnam. During that time, many examples of New Khmer Architecture were destroyed or re-purposed, including the National Stadium (often considered Vann's masterpiece), which served as an execution site.
Upon the 1991 signing of the Paris Peace Accords, King Sihanouk returned to Cambodia. Vann was invited, too, to return to the country to restore Angkor Wat. Unfortunately, he had fallen out of favor with the authorities, and he was discharged two years after the project had begun.
In 1994, Vann's National Theater was razed in a fire. Other projects of his were cheaply renovated, rendering them unrecognizable. As recently as 2008, another of Vann's theaters and the Council of Ministers were demolished. The land where the National Theater once stood was sold to Cambodian tycoon Kith Meng, while the Council of Ministers was sold to a Chinese investor planning to build high-rise apartments.
Recently, however, public opinion seems to be returning to Vann's favor. There is, as Alexander Doerr wrote in Failed Architecture, "a call for preservation of the few structures that remain. As a younger generation of Cambodians begins to embrace and celebrate their recent past, they face a new war – that of foreign investment and development that often favors dollar signs and the wrecking ball over preservation and education."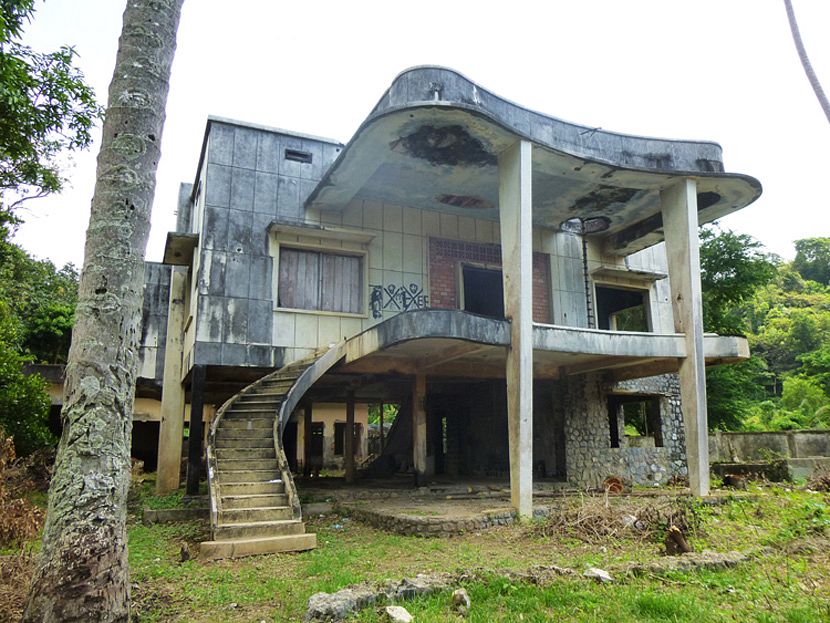 As of 2009 The Vann Molyvann Project, founded by Bill Greaves, aims to fill the gaps in historical records, to raise the profile of Vann's work and to foster opportunities for collaboration among young Cambodian architects and researchers.
In a documentary about Vann Molyvann called "The Man Who Built Cambodia," Vann admits to feeling powerless in the face of so much adversity. He stares intensely into the camera saying, "All I ask is that all the diaspora come back to Cambodia to no longer leave Cambodia in the hands of people who are against the Cambodian people. It's the only possibility for us to survive."
Vann Molyvann, now in his 90s, lives in Siem Reap, still in his native country, but removed from the tragic demise of so many of his best creations.
Have a look at Vann Molyvann's journey with Cambodia's modernist movement in the documentary below:
[Top photo via Mr. Hudson Explores]
---

Related Articles:
---