Where would you like to work?
Located in Thao Dien, the latest Dreamplex co-working space location aims to bring something new to working in Saigon.
Designed by T3 Architects, the recently unveiled location called for a total renovation of an existing building in order to create an "office of the future." The result, according to ArchDaily, is a 'flexi-office' building offering over 10 different work environments.
The structure makes heavy use of locally sourced bamboo, both in the facade and the interior, with the idea of creating a tropical atmosphere throughout.
The team at T3 worked with energy efficiency engineers to make their design as sustainable as possible. These efforts included retaining the main structure of the existing building in order to avoid a full rebuild, breaking up the concrete on the ground around the building in order to plant a garden, and installing large sliding doors on the ground floor in order to facilitate air flow and reduce the need for air conditioning use.
The double-ventilated bamboo facade, meanwhile, reduces heat generated by direct sunlight, while horizontal and vertical louvers help lessen glare from the harsh Saigon daylight.
Take a tour of this new Thao Dien space below: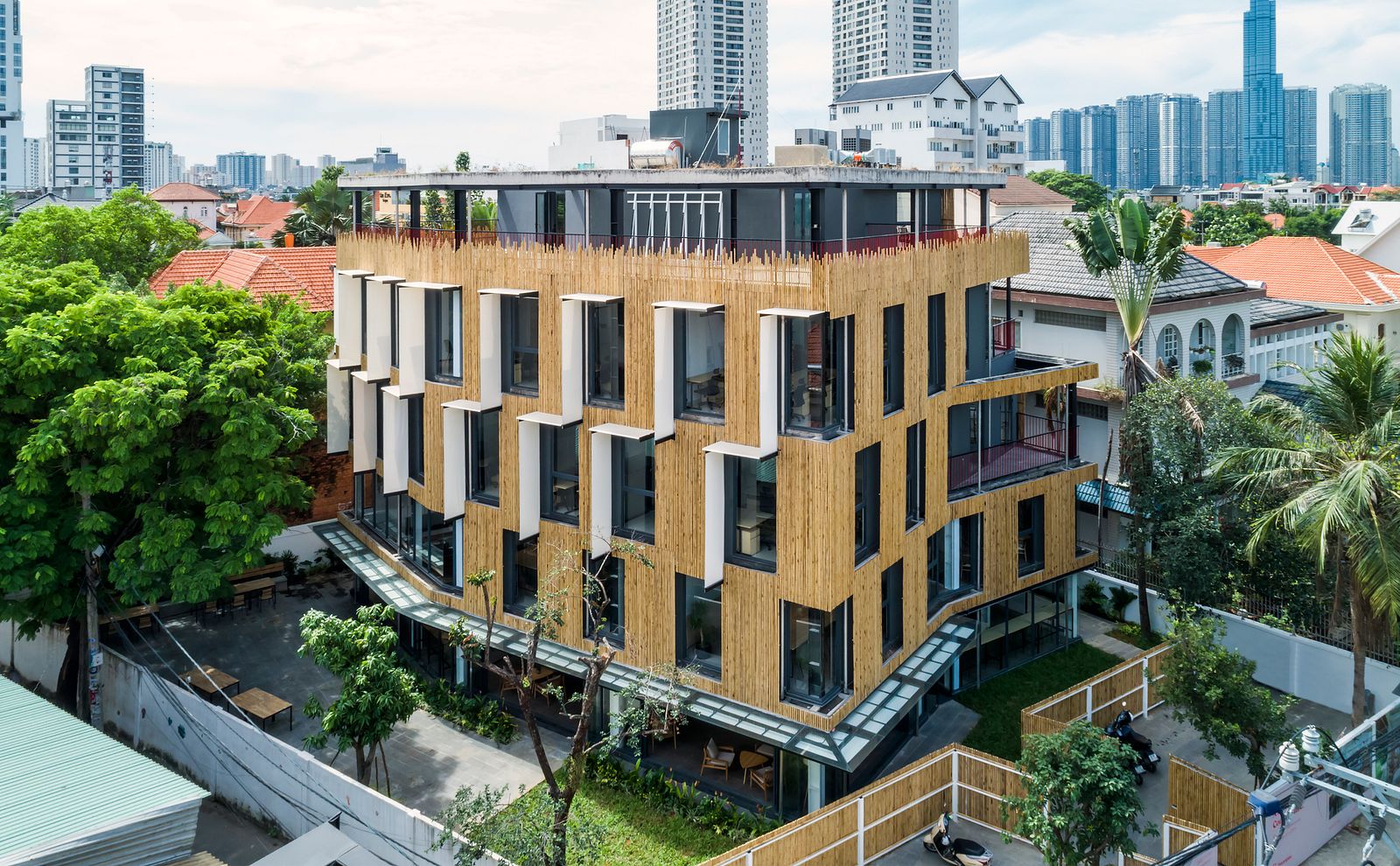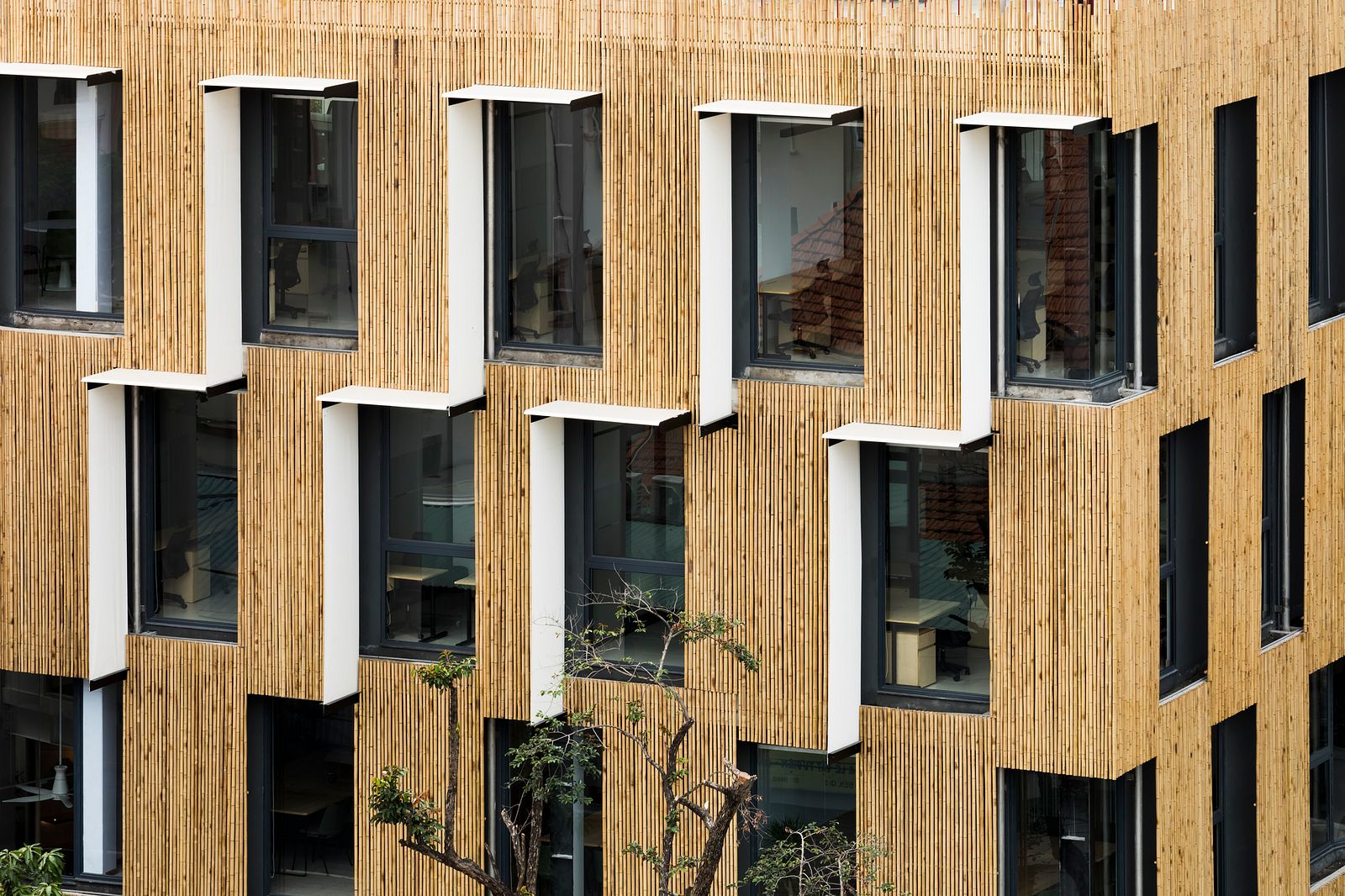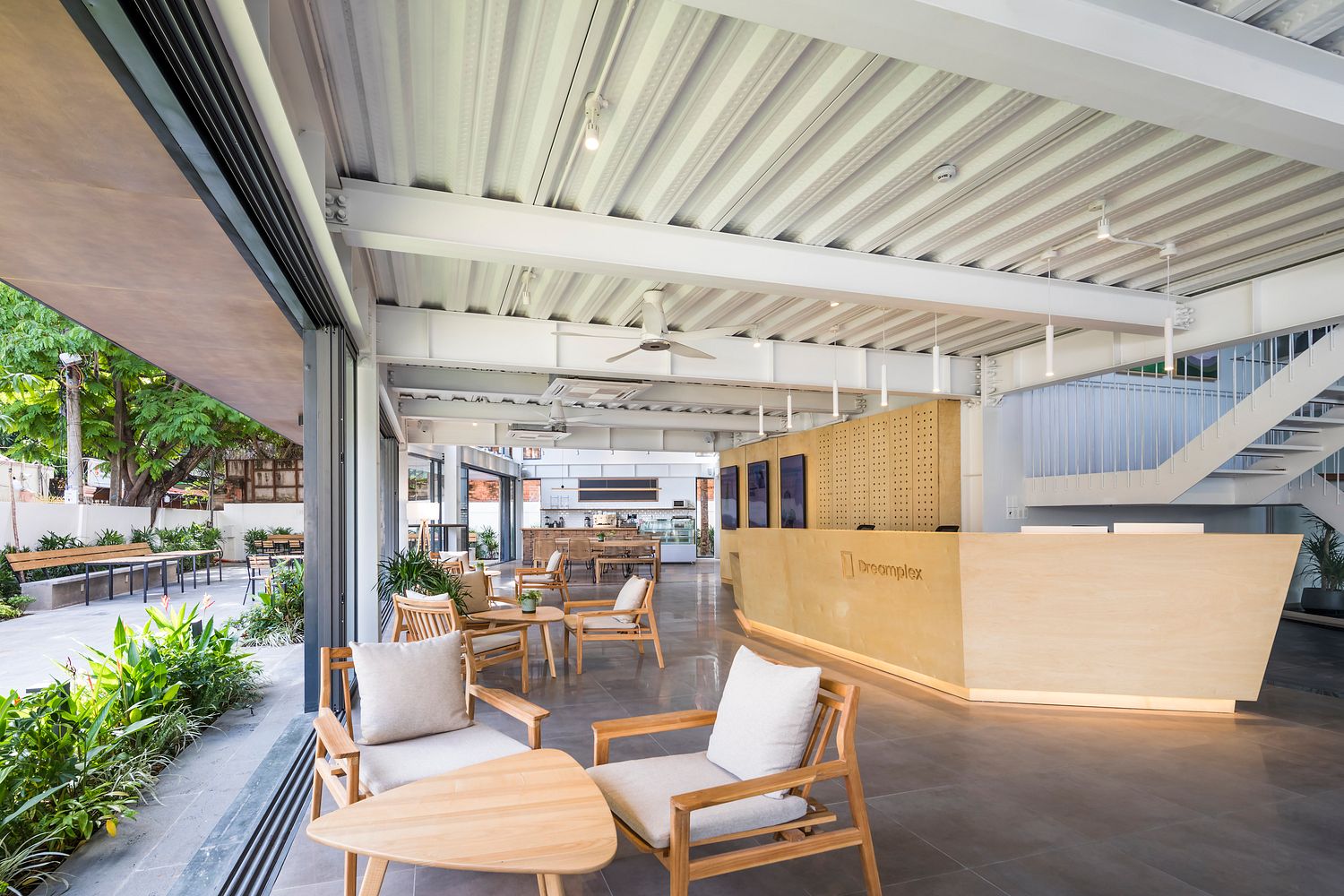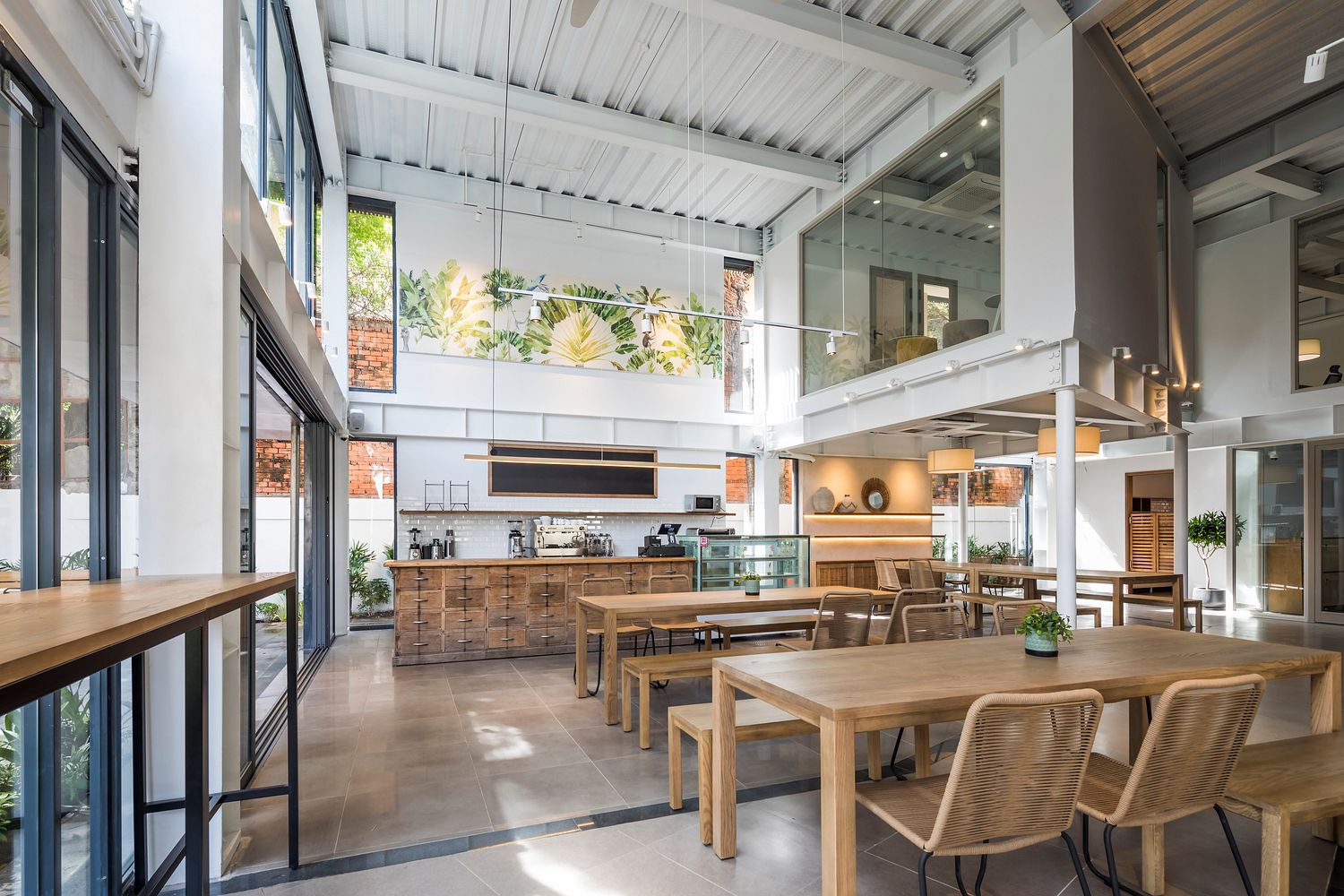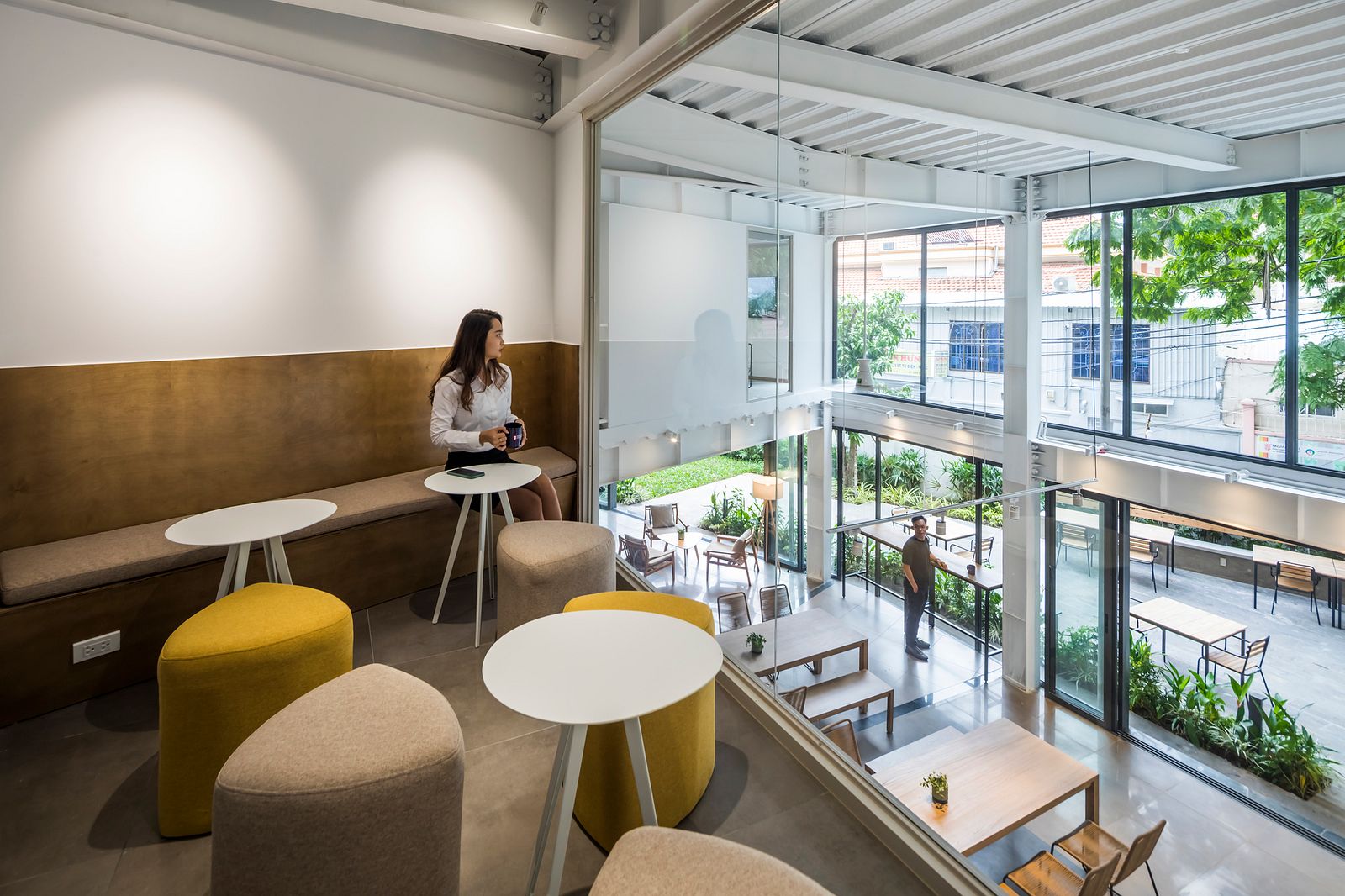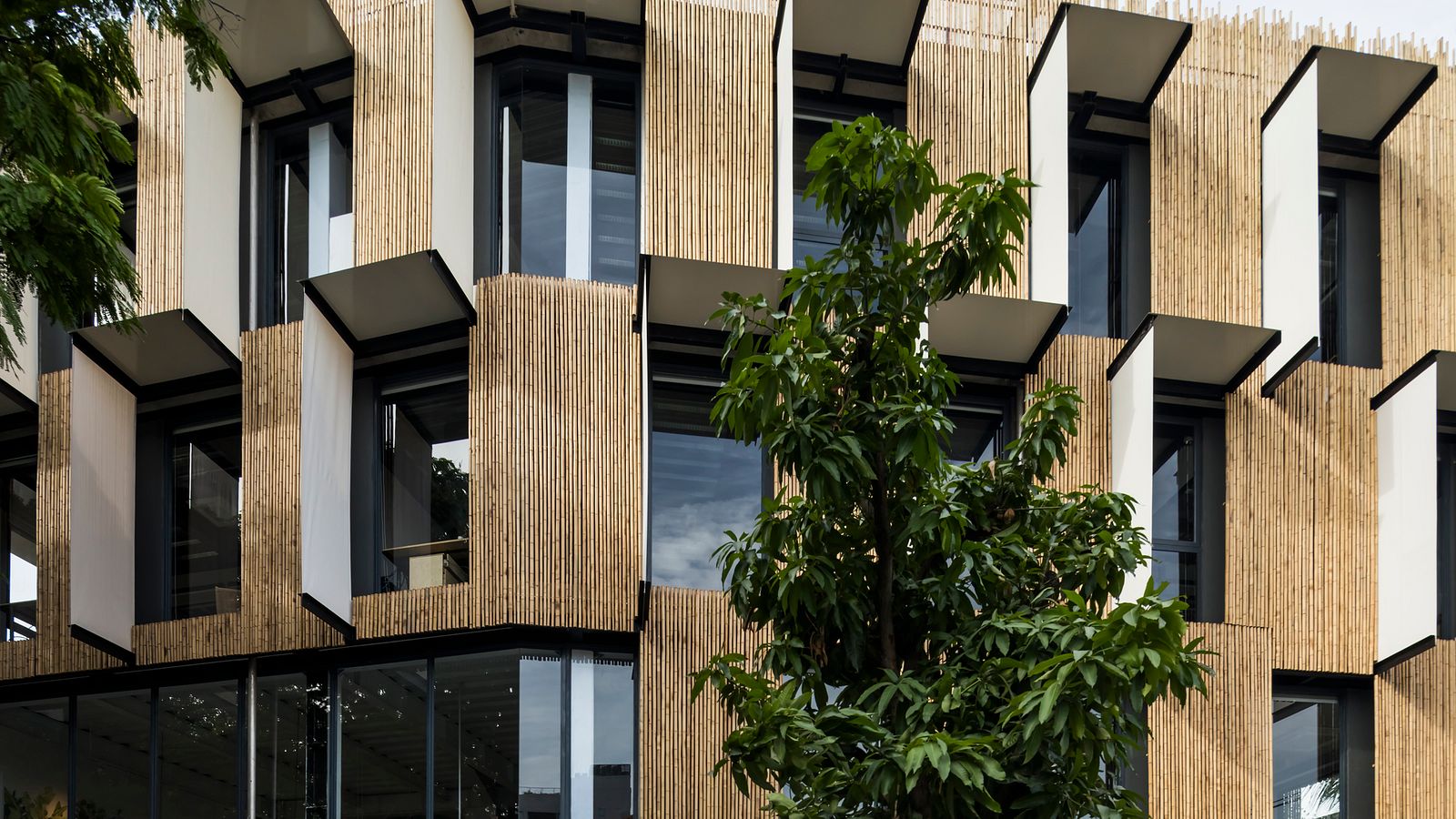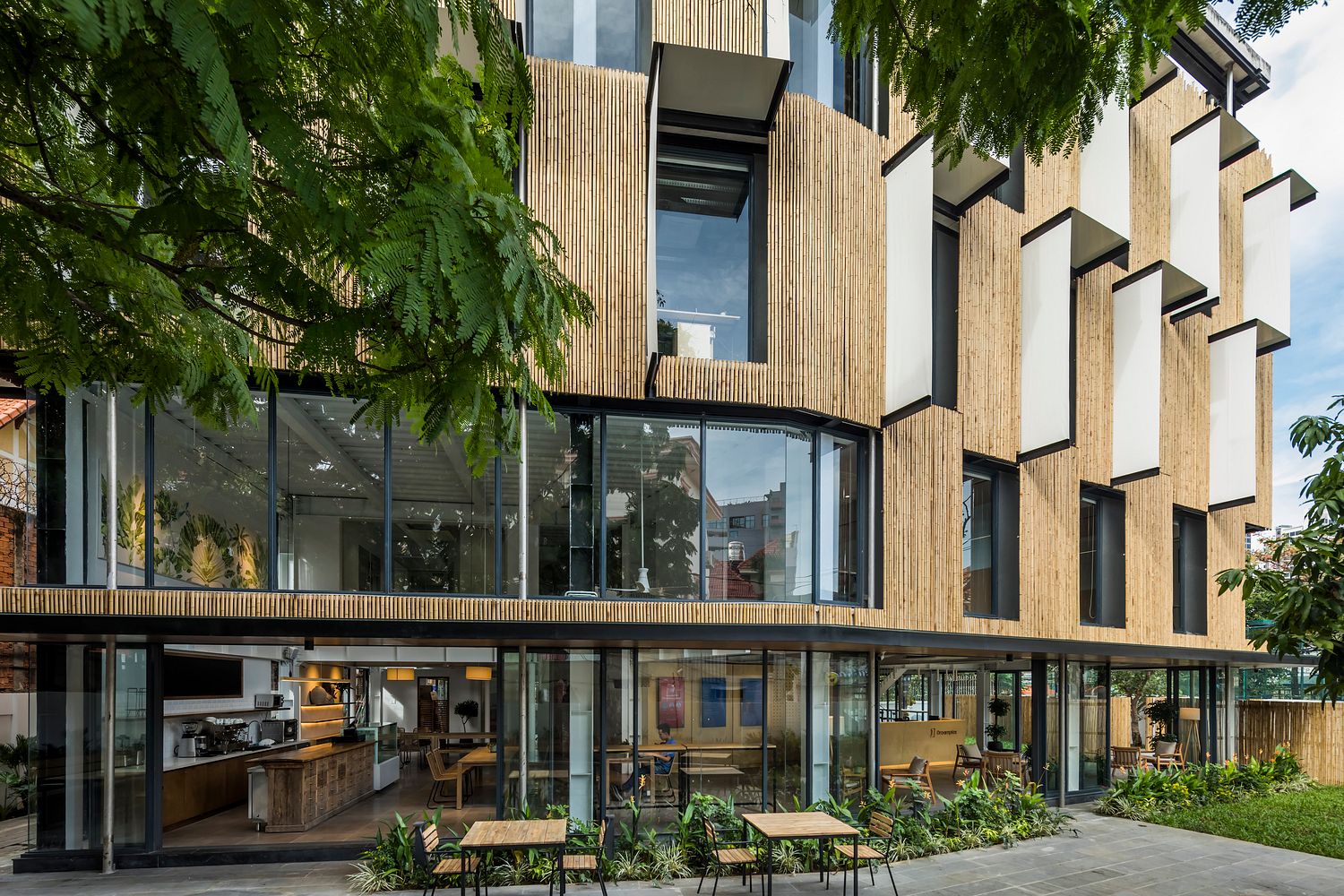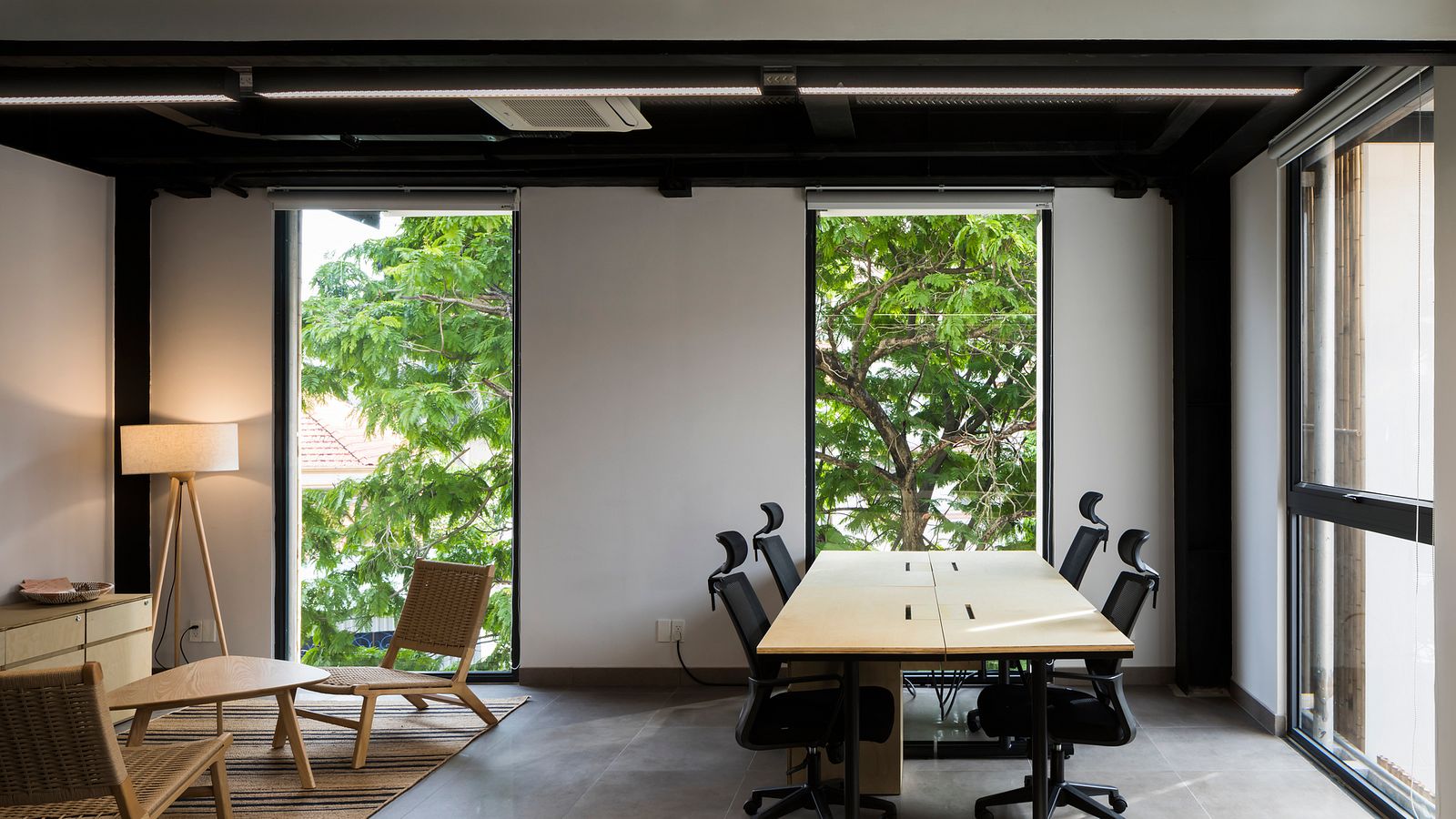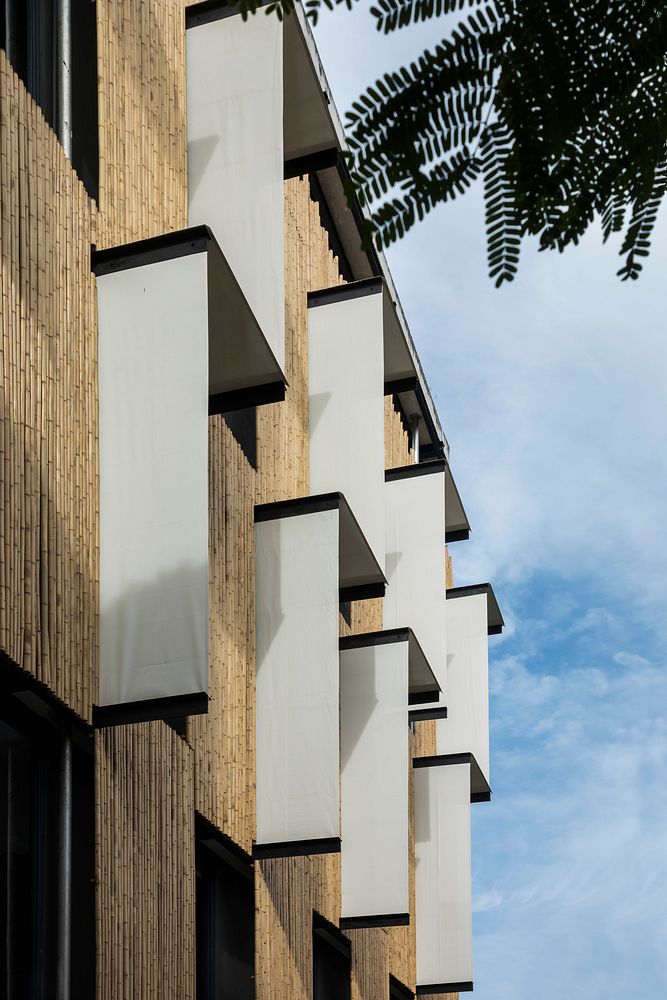 [Photos by Hiroyuki Oki via ArchDaily.]