Once again, a group of Saigon-based architects has risen above their peers and transformed a seemingly disadvantaged plot of land into a sight to behold: the Hem House.
Local studio Sanuki Daisuke Architects was given a small patch of land located on the corner of two hẻms in Saigon. A unique feature of the southern hub's cityscape, hẻms act like capillaries, connecting tube houses while forming a close-set – and at times, convoluted – road system.
These narrow lanes often deprive the abodes inside of privacy, ventilation and even natural light. Hẻm-dwellers are typically forced to keep their lights on even during the day to illuminate the ground floor of their home.
"When walking around these alleys, we can see very vivacious Vietnamese life," the architects told Dezeen. "Houses in the hẻm are usually covered by fences or smoke glass for security, privacy and shading. As a result, the houses look like cages. The spaces inside the house in those cases are dark and broody."
For the creative minds at Sanuki Daisuke Architects, this presented a challenge which they tackled by introducing scores of large windows and a secluded rooftop garden to allow for maximum lighting and ventilation.
The windows are placed at varying heights and are also reinforced with steel mesh – which is formed using patterns commonly seen in Vietnamese textiles – to provide security while letting in a breeze.
The inside of the house is sparsely decorated with neutral tones like white, pewter and matte black, along with earthy wooden shades employed as accents.
Check out the studio's creation below: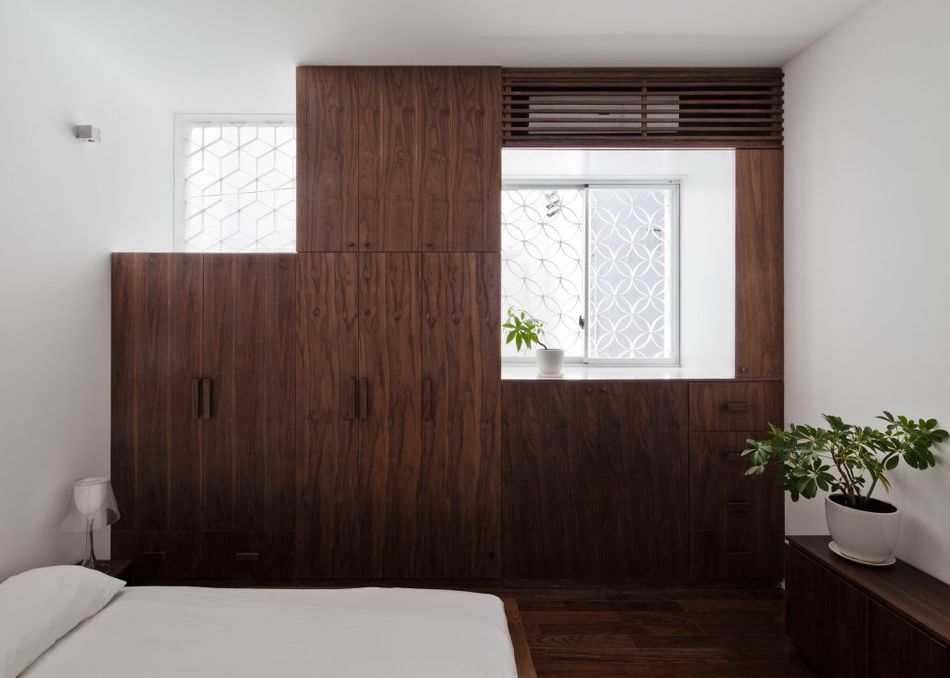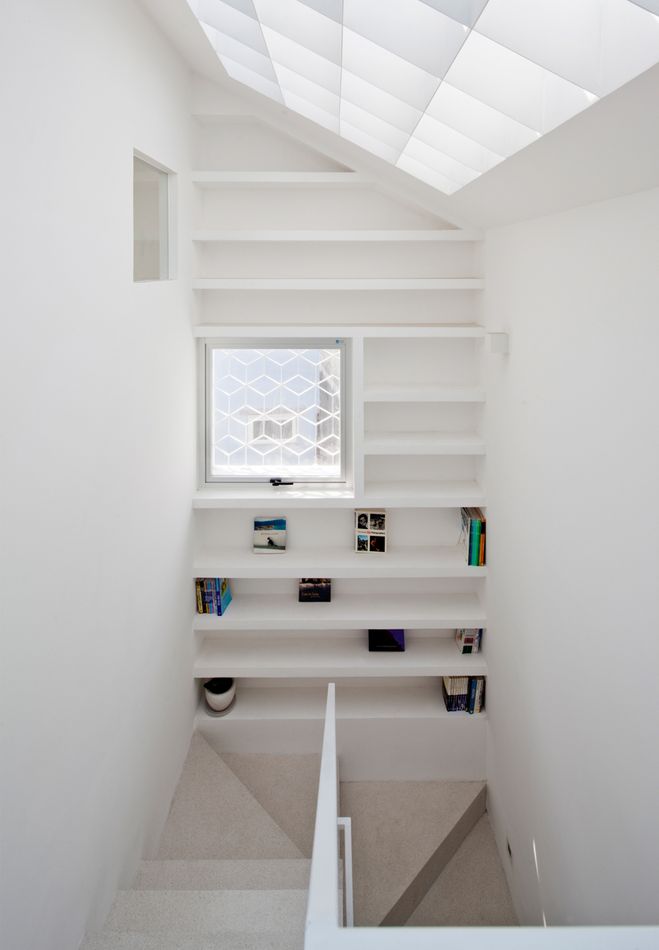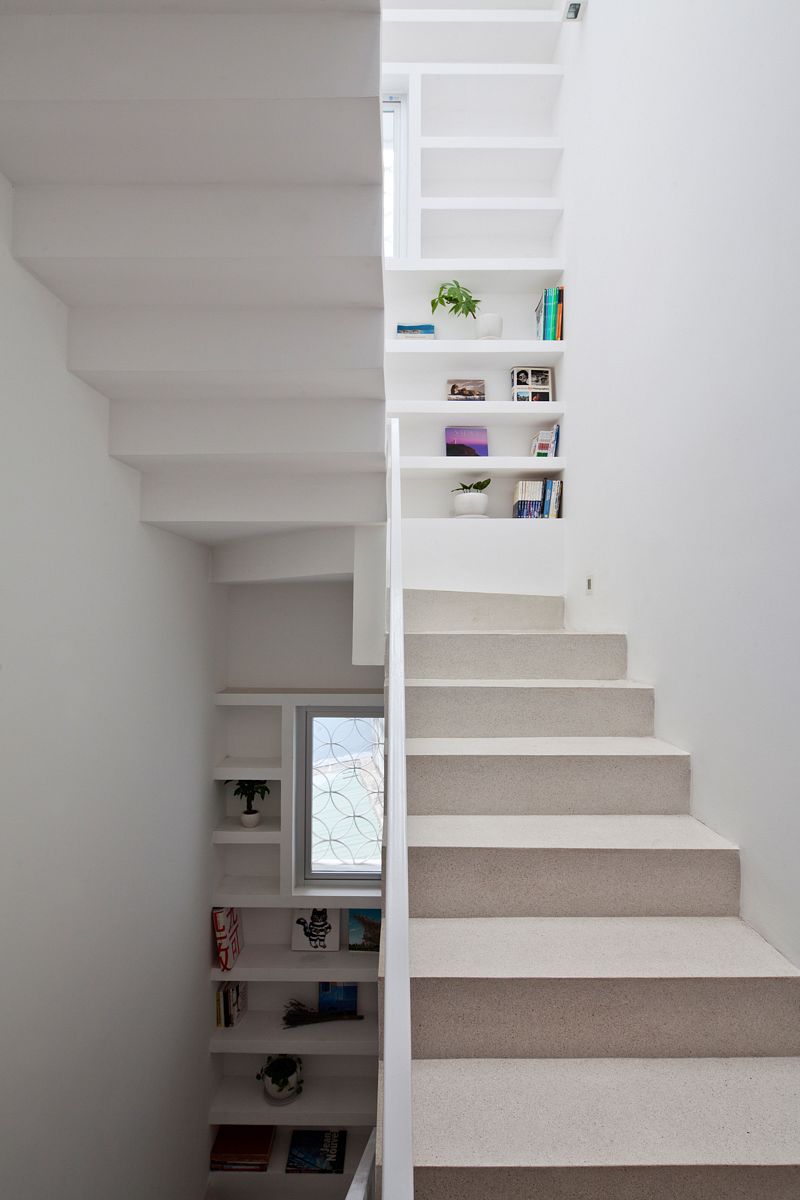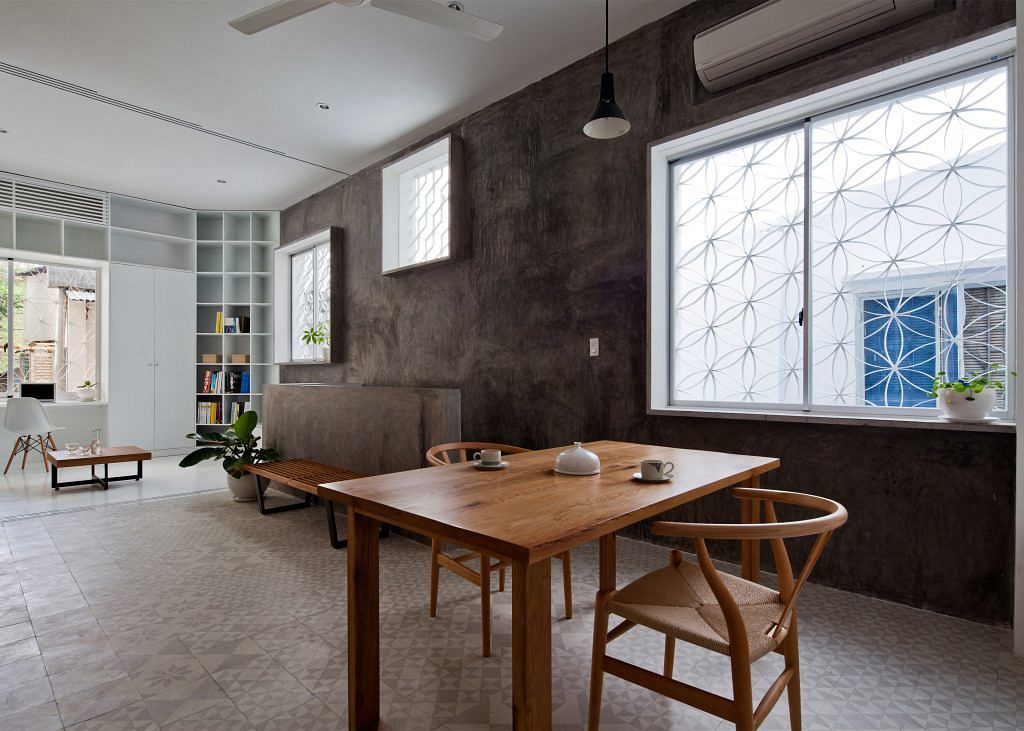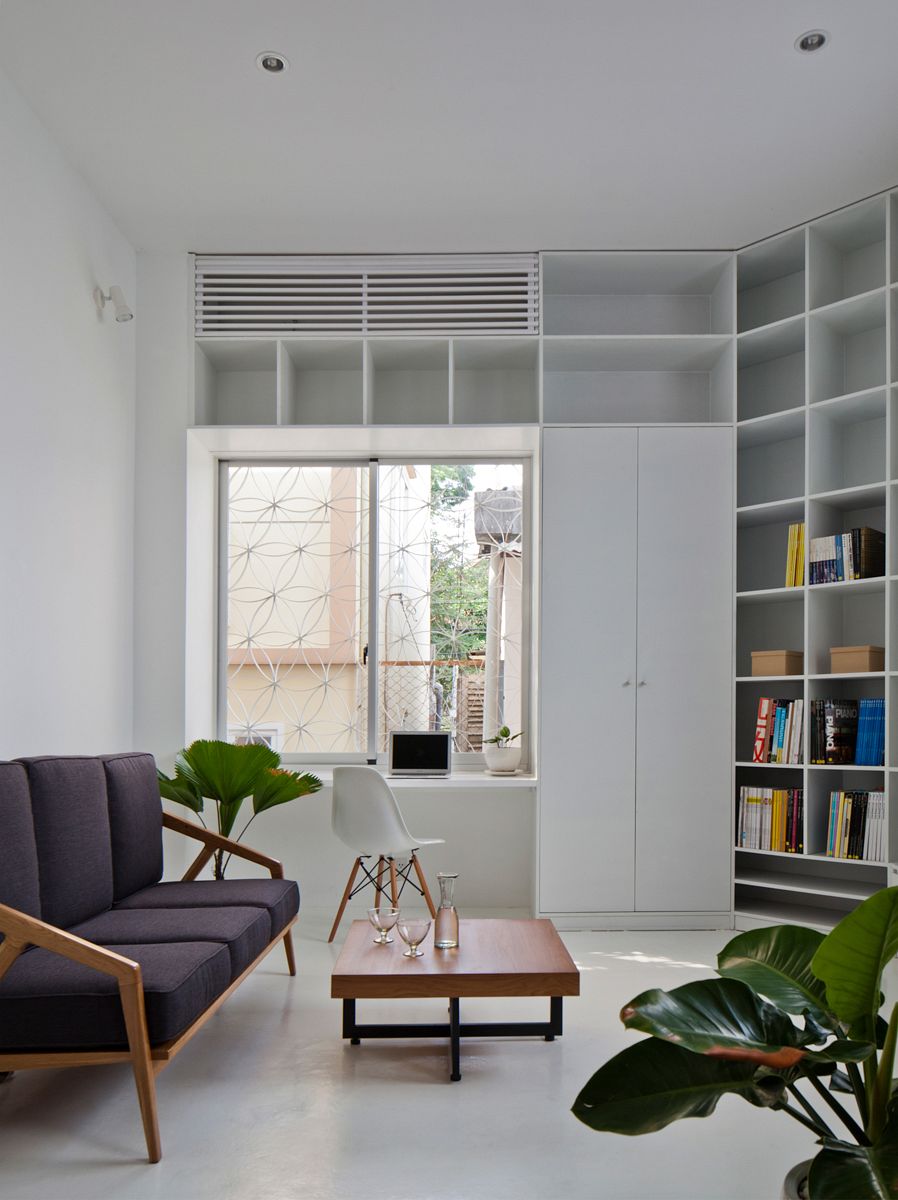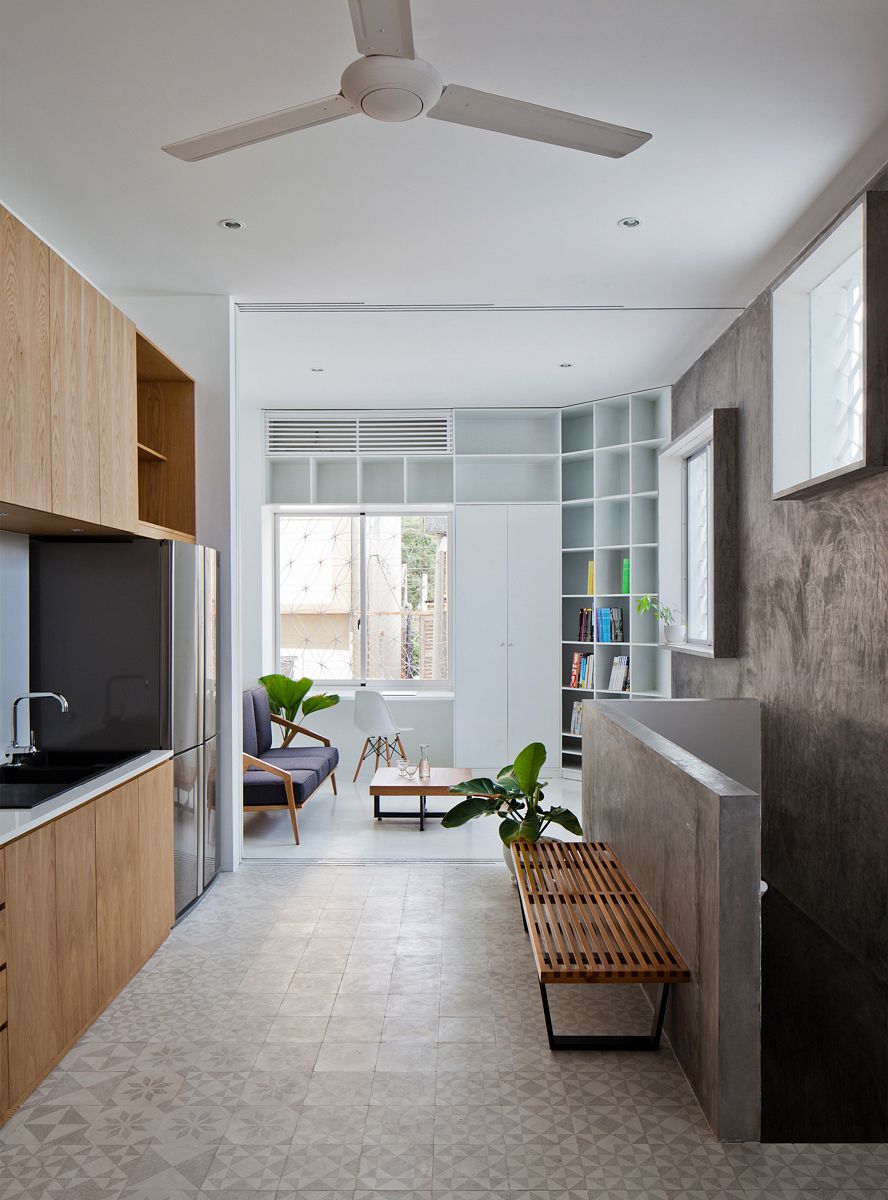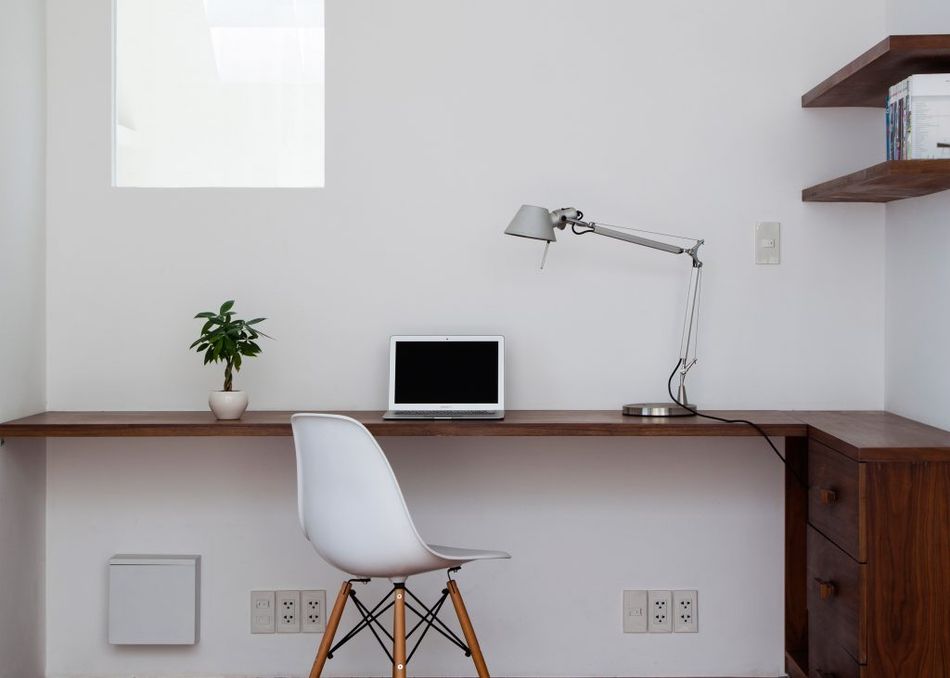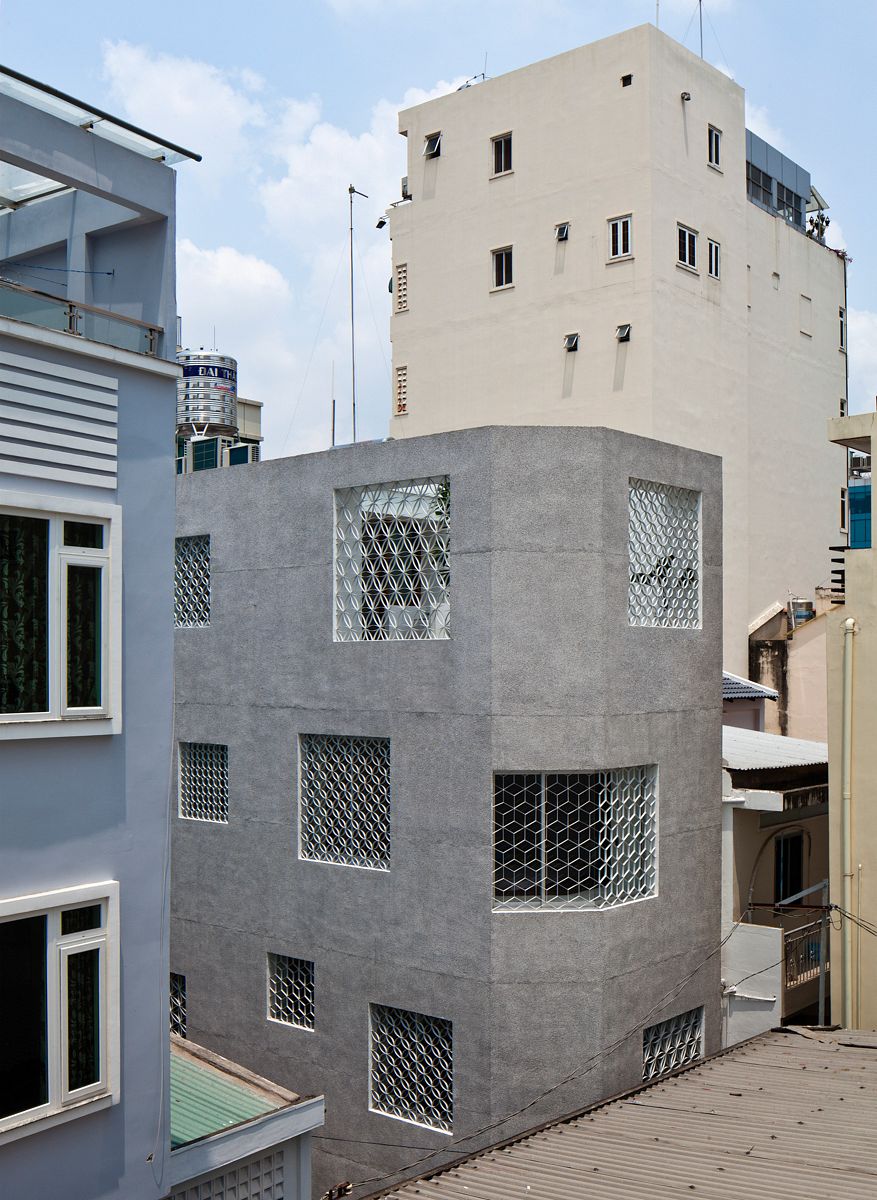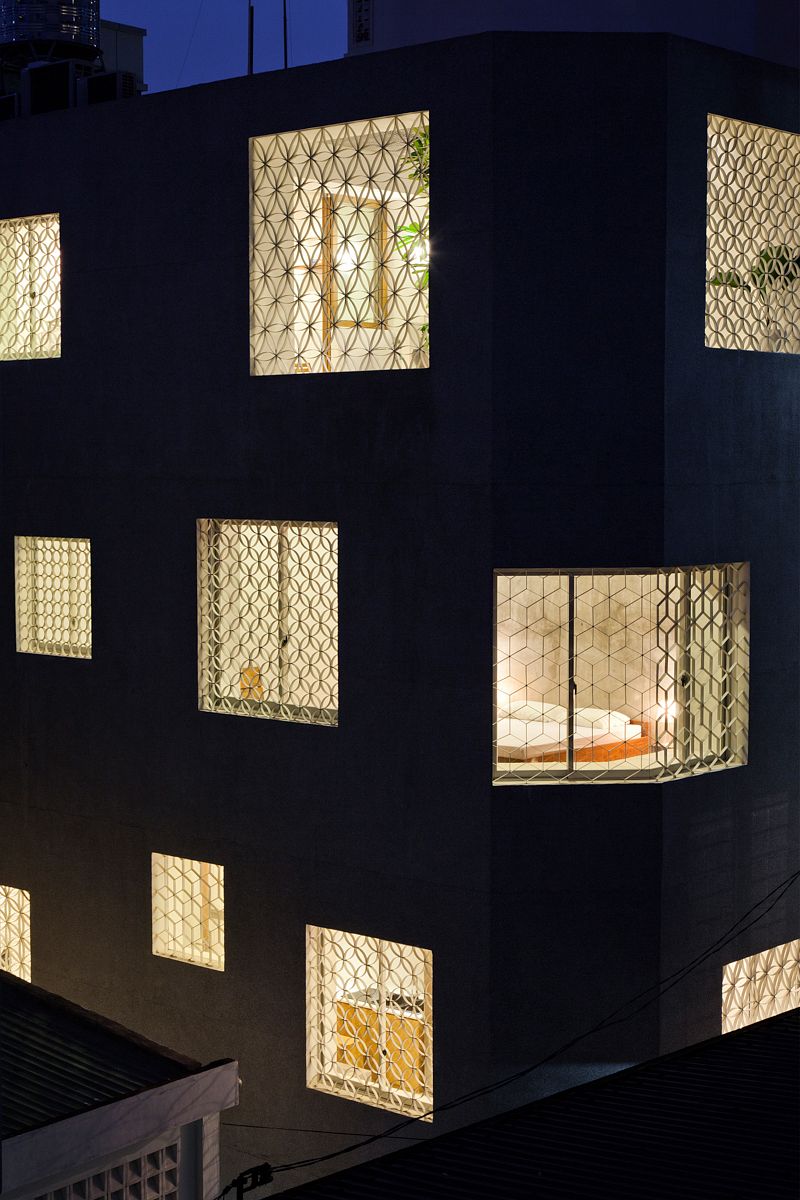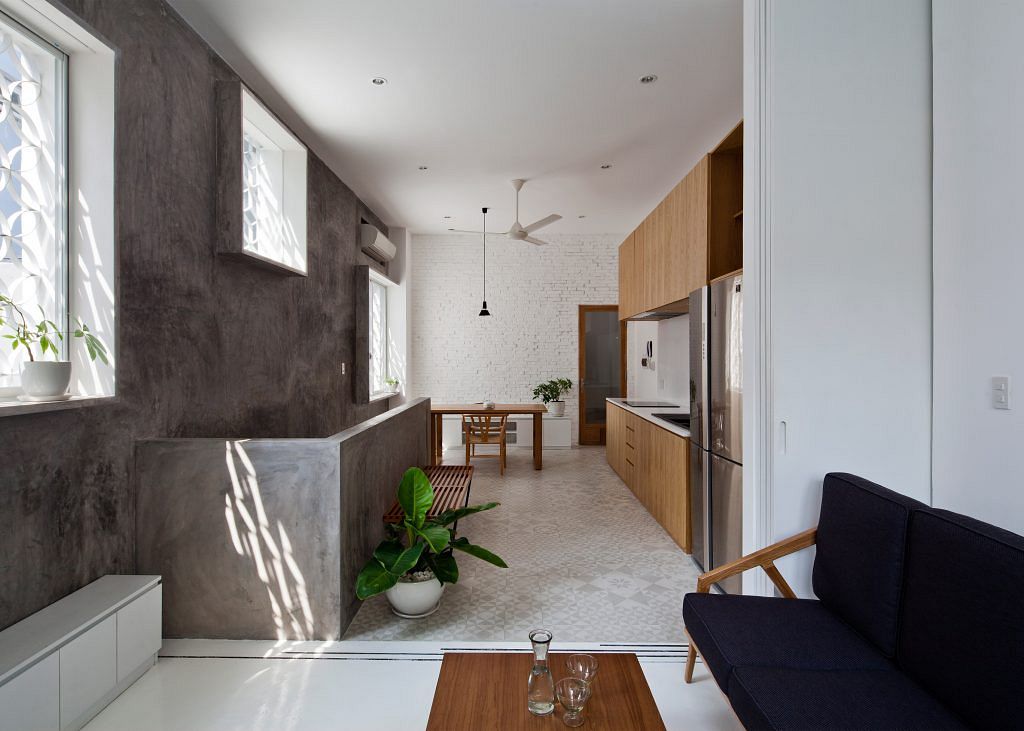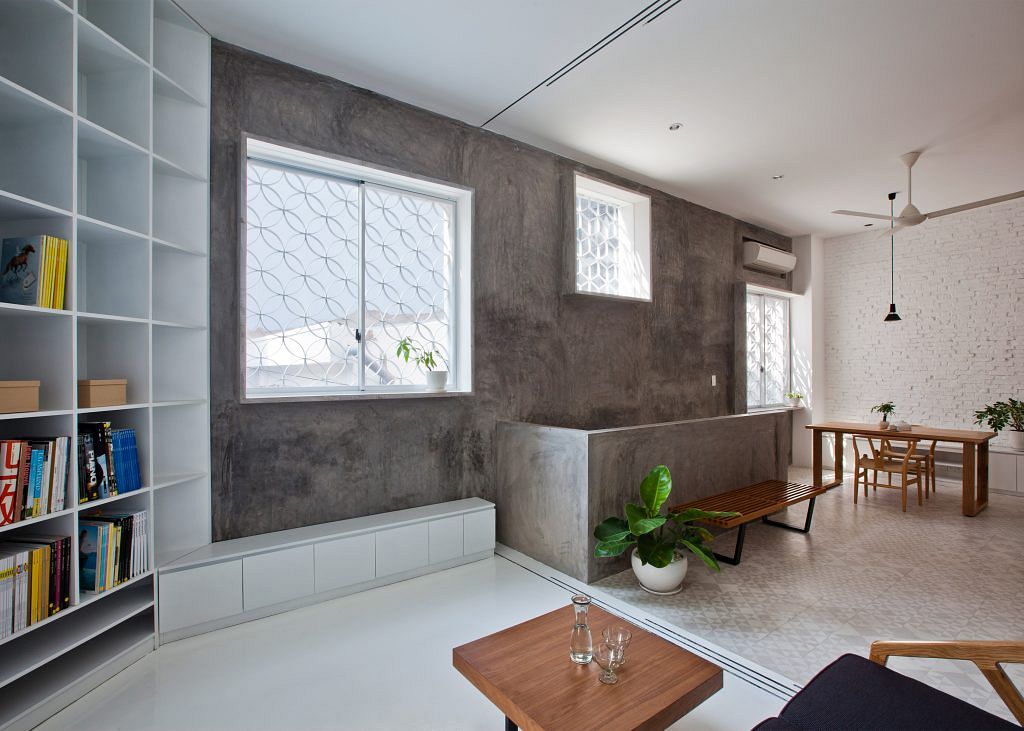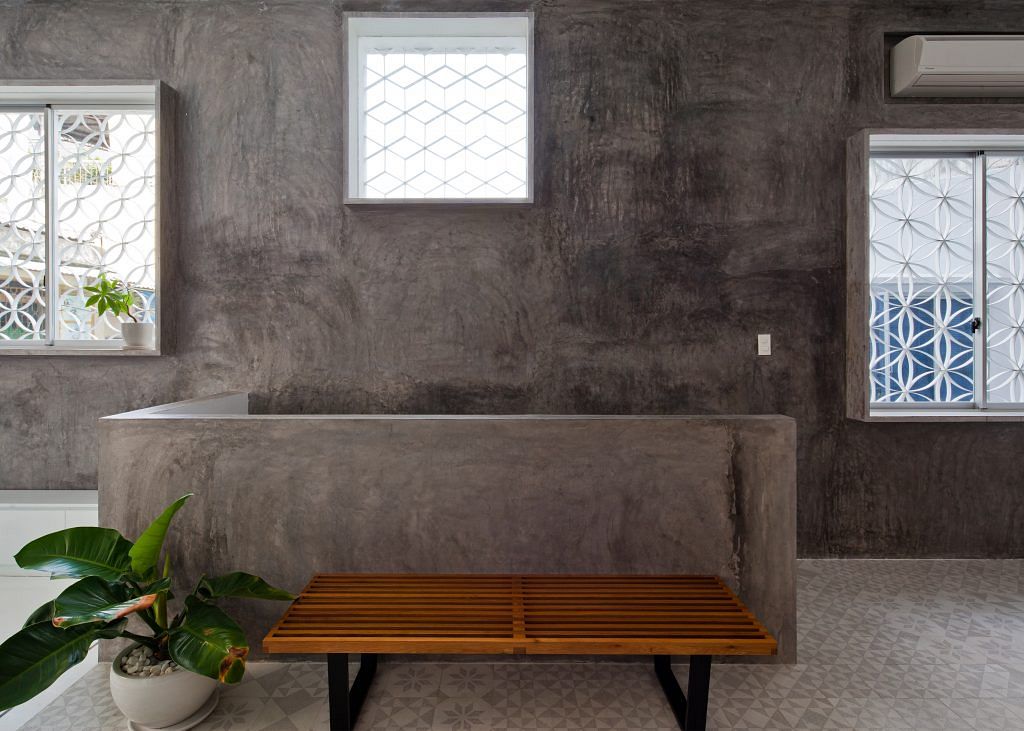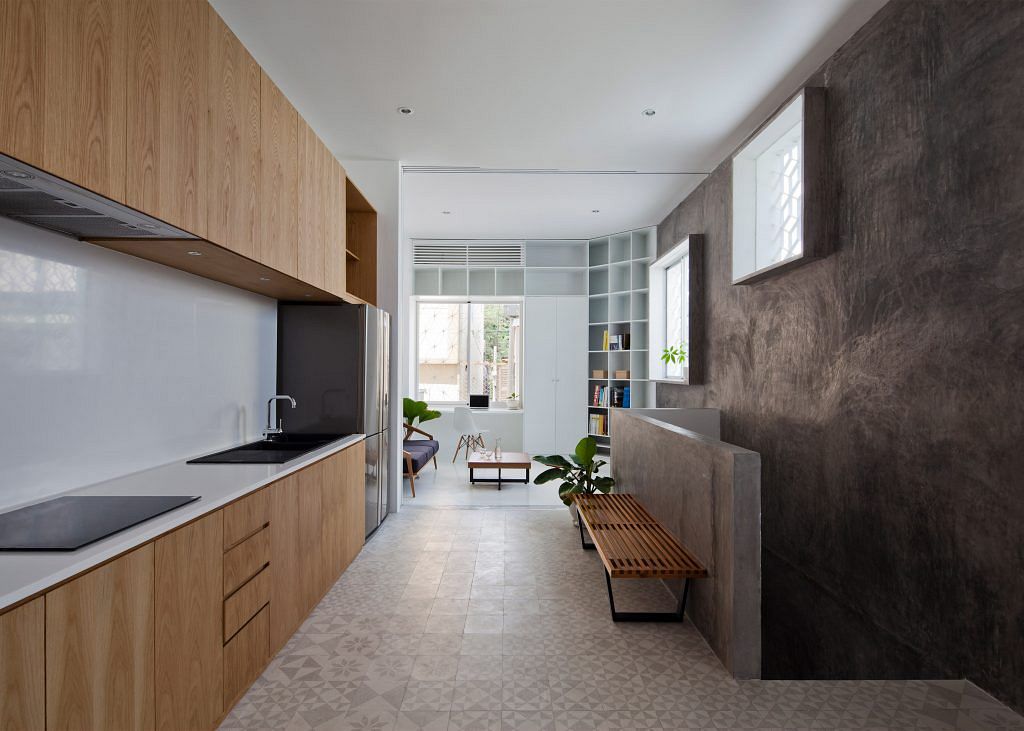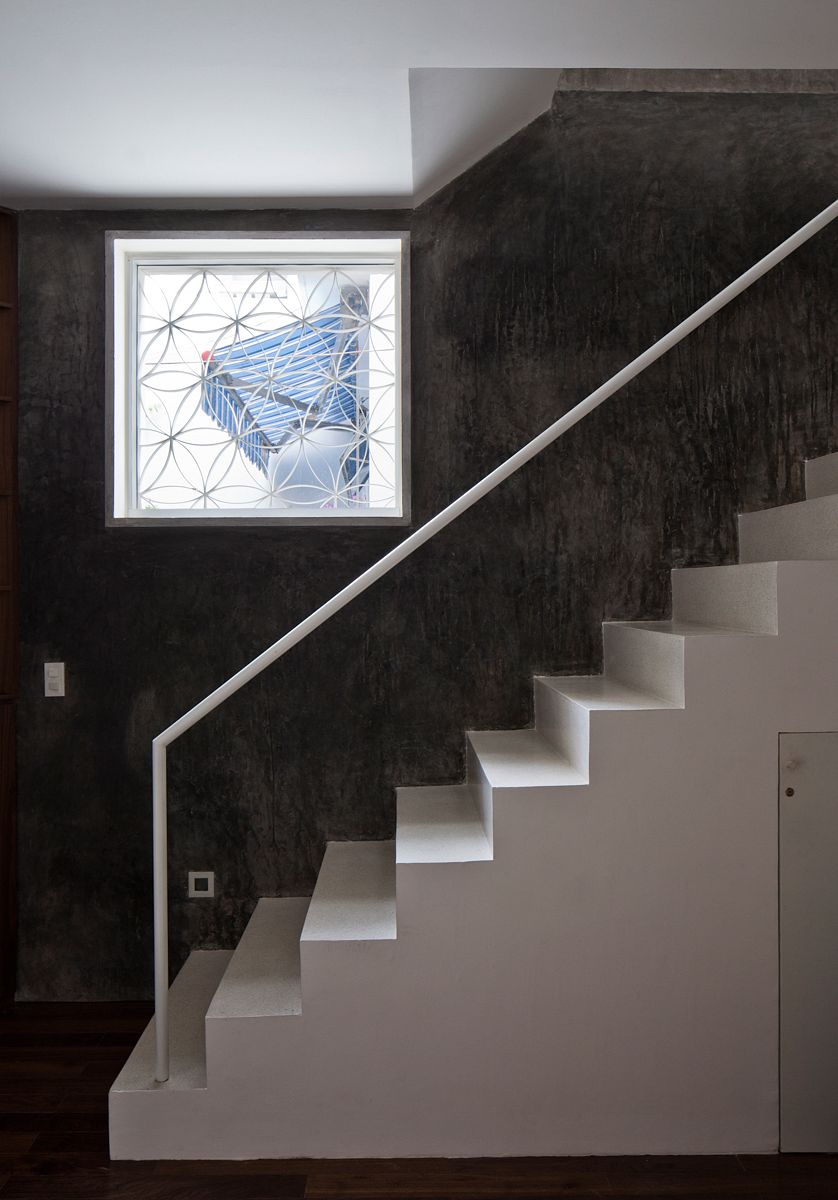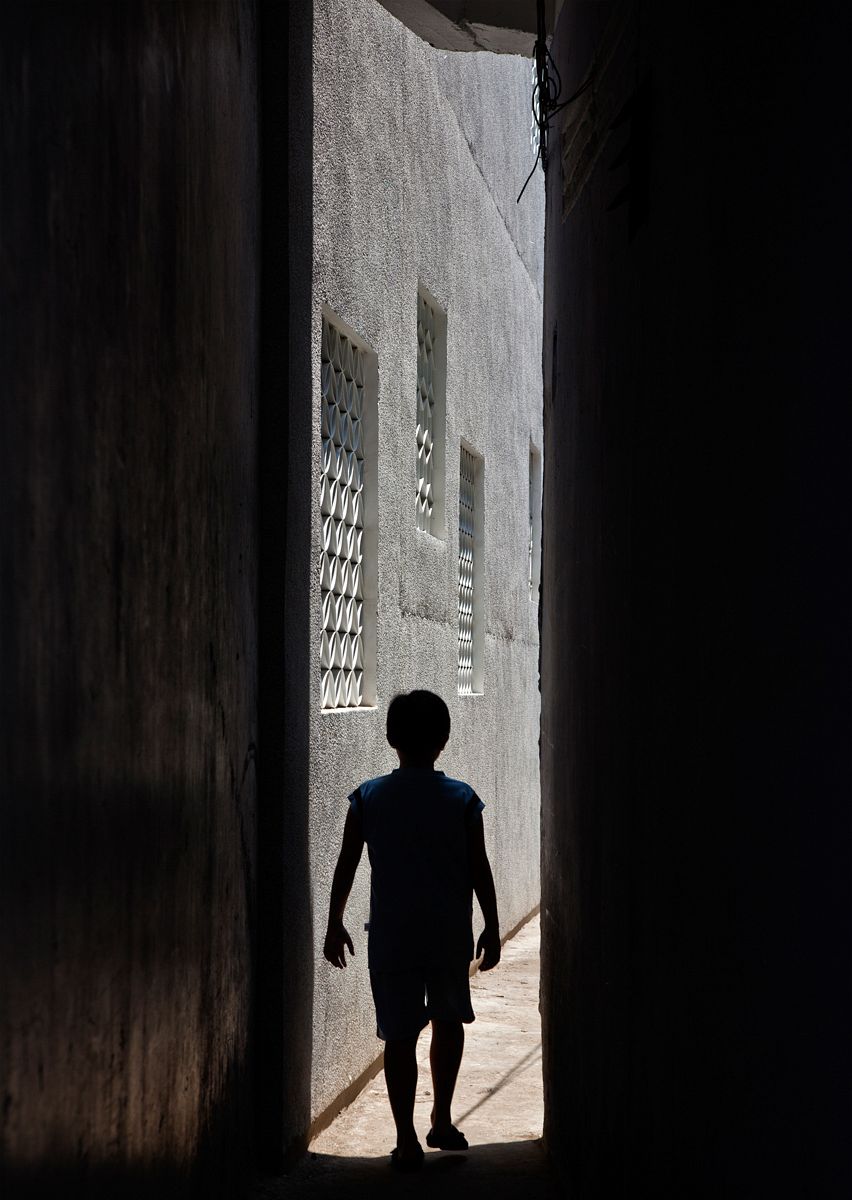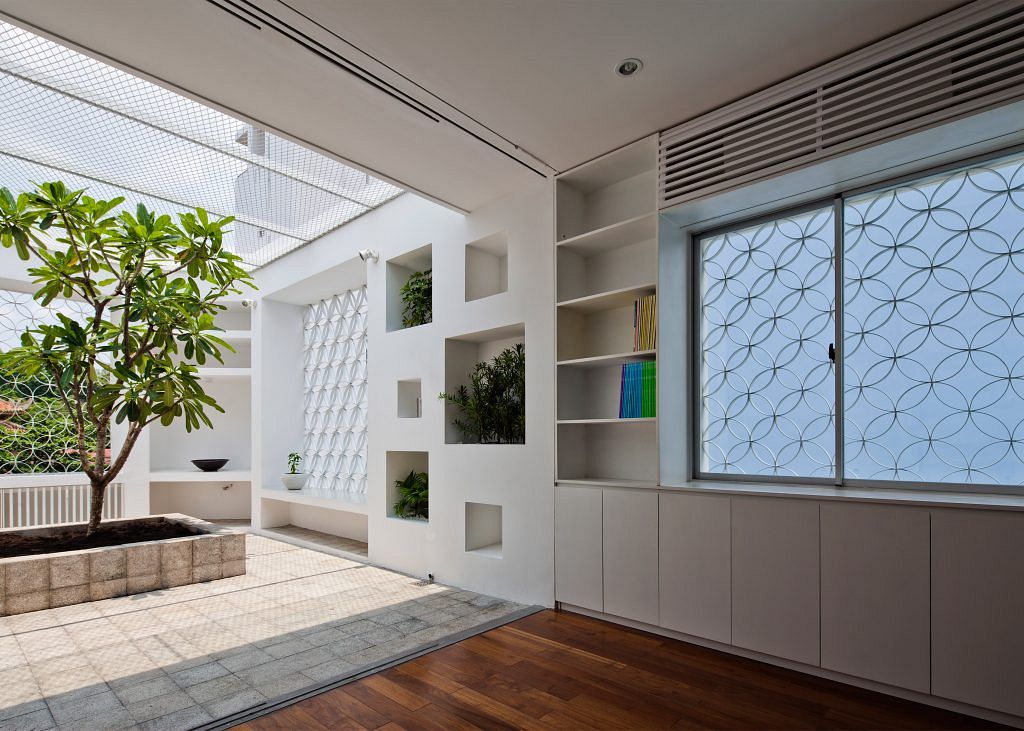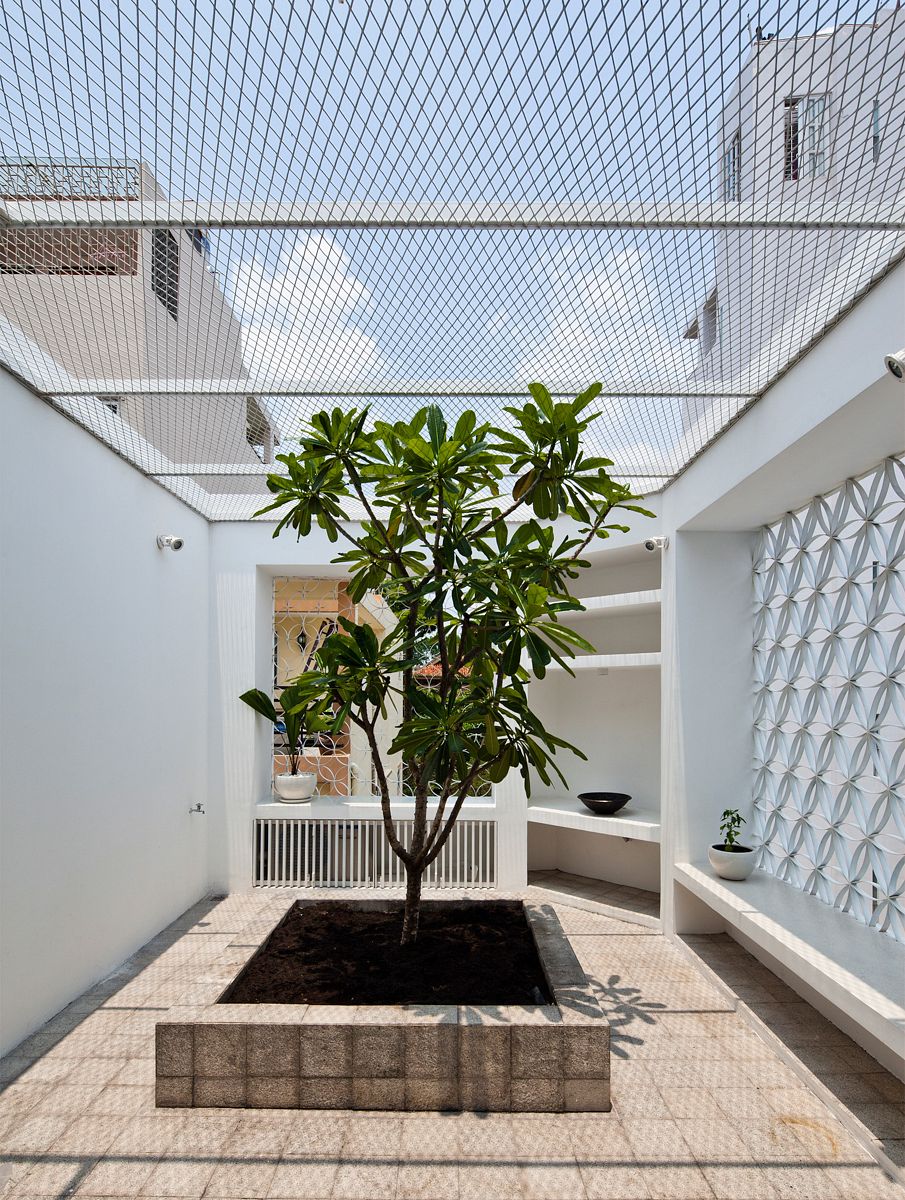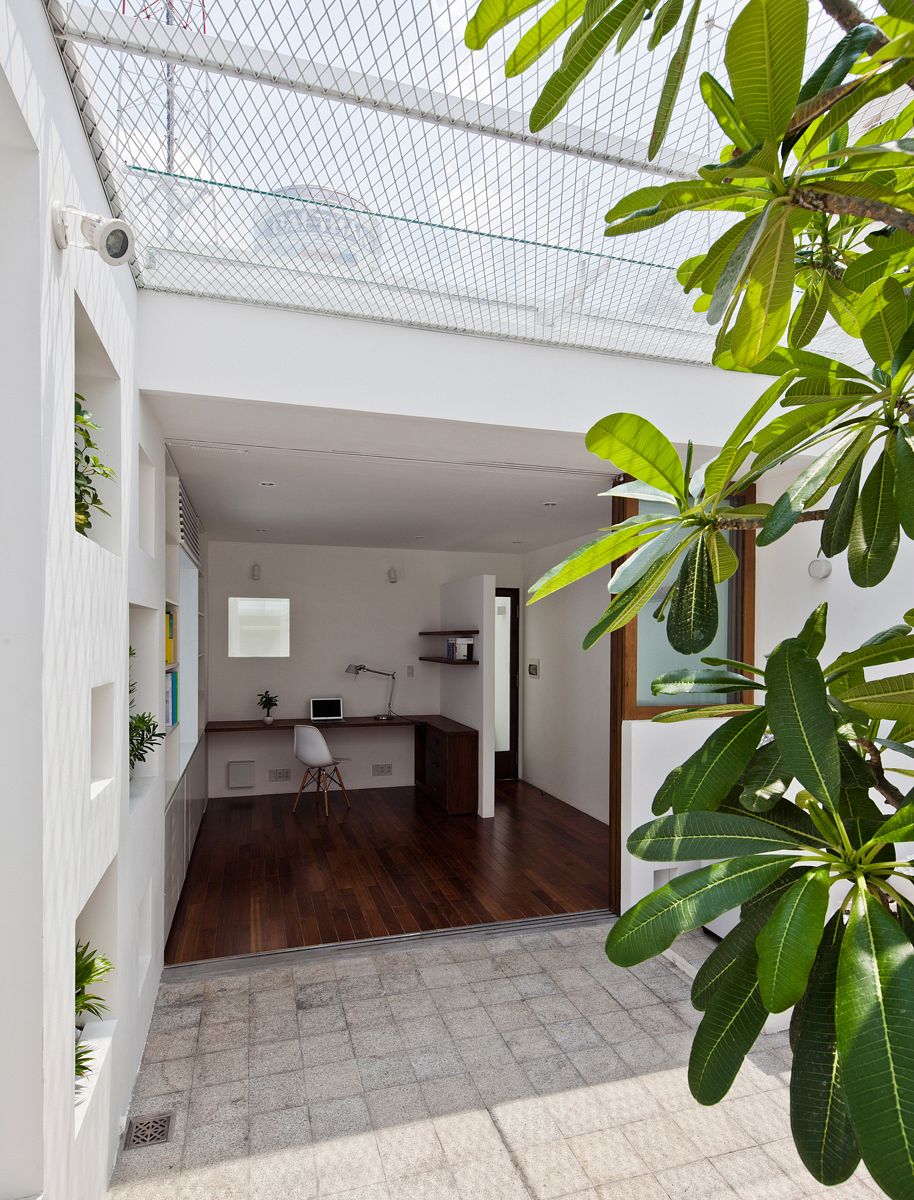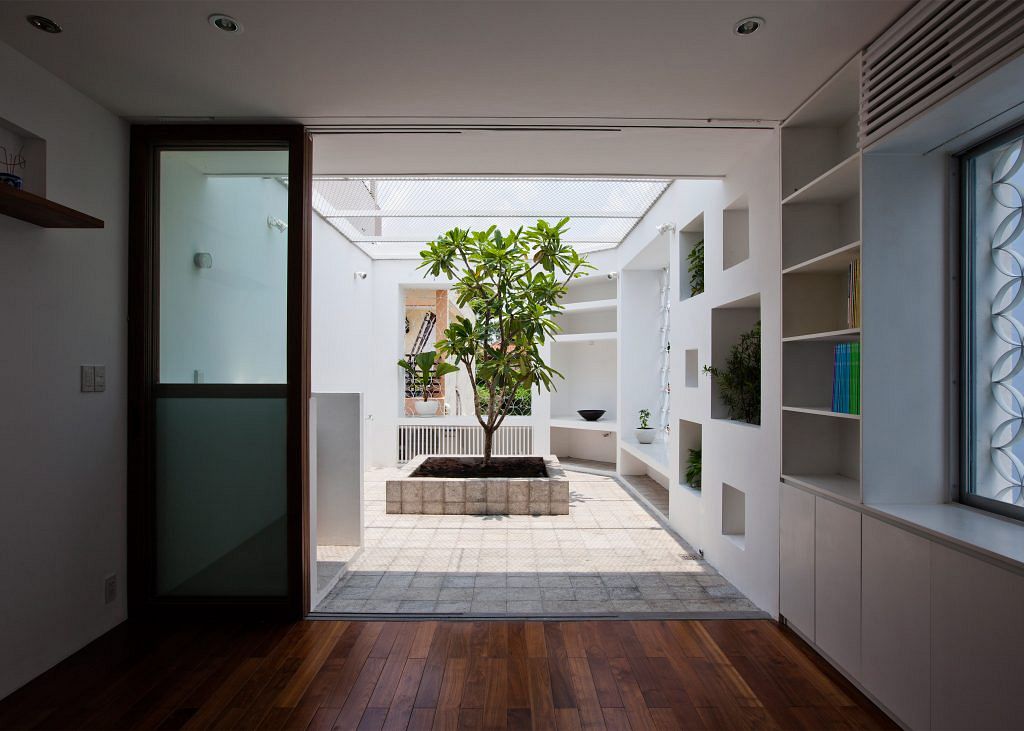 ---

Related Articles:
---