What would a millennial take on Truyen Kieu, or The Tale of Kieu in English, look like? The answer is adorable characters, cartoonish effects and facetious narration by veteran comedian Quang Thang.
Truyen Kieu is perhaps Vietnam's national treasure. The epic poem has 3,254 verses, composed by the late Nguyen Du in the early 19th century based on a Chinese serial novel. Excerpts from the poem are now widely used in the literature syllabus in public schools, while during Tet, members of the public seek out fortune tellers for a session of bói Kiều, in which prophecy-seekers are informed of their future luck and tribulations via randomly selected verses.
The reasons behind Truyen Kieu's timeless appeal perhaps have roots in its comprehensive depiction of most facets of the human condition: the innocence of first love, the pain and shame after family tragedies, sickness and even death.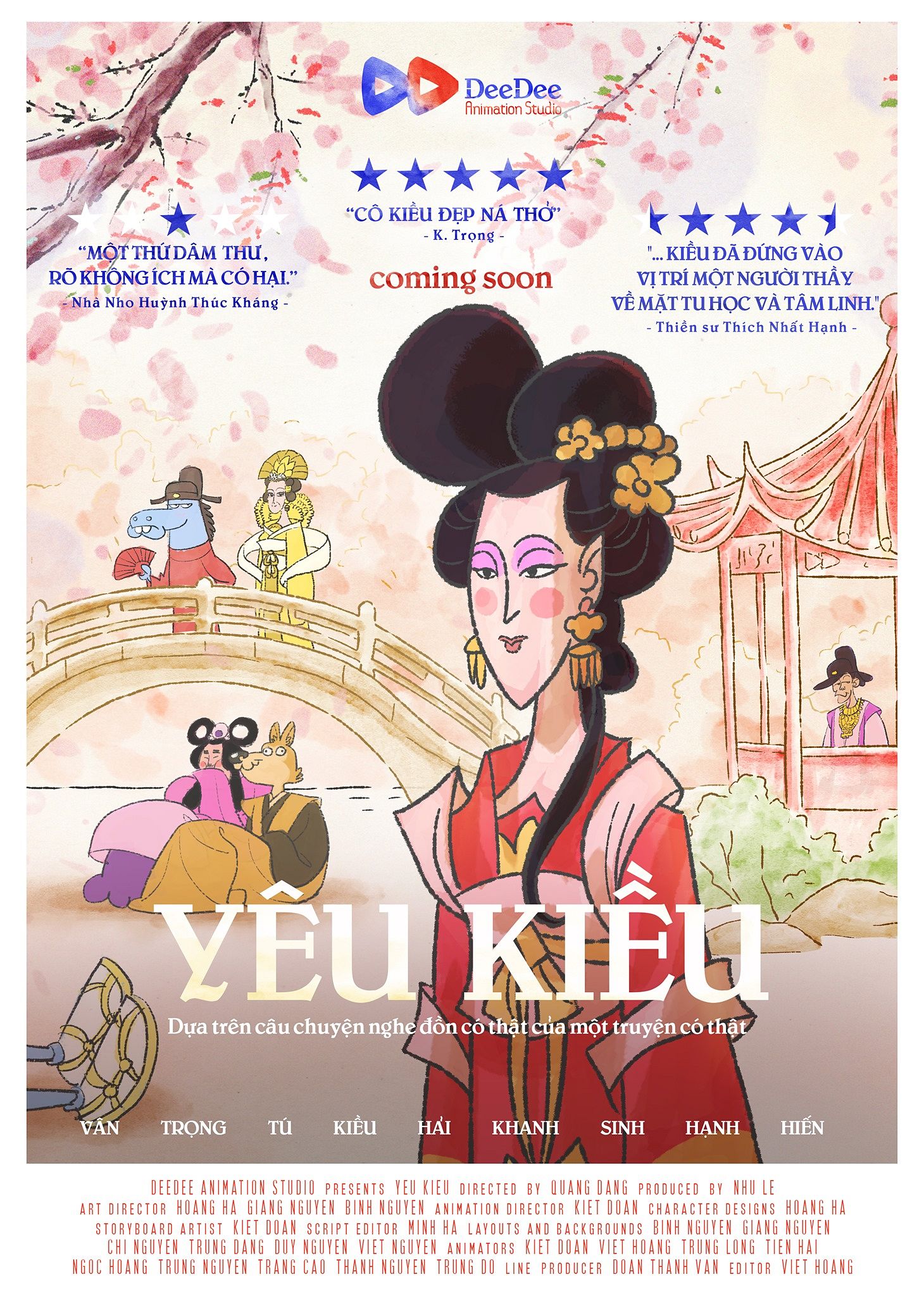 The life story of Kieu has recently been adapted into a trilogy of shorts, titled Yeu Kieu, by Vietnamese animation studio DeeDee, with a fresh take that makes the seemingly solemn epic poem more accessible to young members of the audience.
DeeDee Animation Studio is based in Hanoi, and is known for its range of hand-drawn animated works, including the award-winning short film Broken Being. The studio brought this level of expertise to their Kieu adaptation as well, as evidenced by the rich, intricate background images, engaging score and in-depth research.
Though some viewers have pointed out Yeu Kieu's at-times overly-detailed focus on the chapters of Chinese history on which the original novel was based, the trilogy is a commendable effort to promote Vietnamese cultural products by breathing new ideas into well-established works.
Watch the first episode of Yeu Kieu below, while the remaining parts are available here and here:
[Videos via YouTube channel DeeDee Animation Studio]