Vietnam's unhealthy obsession with cable cars needs to stop.
Over the past few days, many were flabbergasted to hear that a company was hoping to put a tourism cable car project over Hoi An. The news was reported by Tuoi Tre, which confirmed that the proposal would put a three-stop cable system in the city linking the Thanh Ha Artisan Village with Noi Rang Market.
The company behind the plan, NVN Group, is based in Quang Nam Province, but not much else is known about the conglomerate or its past projects. According to Tuoi Tre, NVN executives met with Hoi An officials earlier this week to present the Hoi An Cable Car plan, which was estimated to cost VND2.1 trillion (US$92.4 million). The city would also have had to grant the company permission to use up to 100 hectares of land.
NVN President Le Van Vinh told the news source that the seven-kilometer-long cable line would shorten the travel distance between the two points for tourists, whom Vinh hopes will enjoy the views of the Thu Bon River and islands along the way.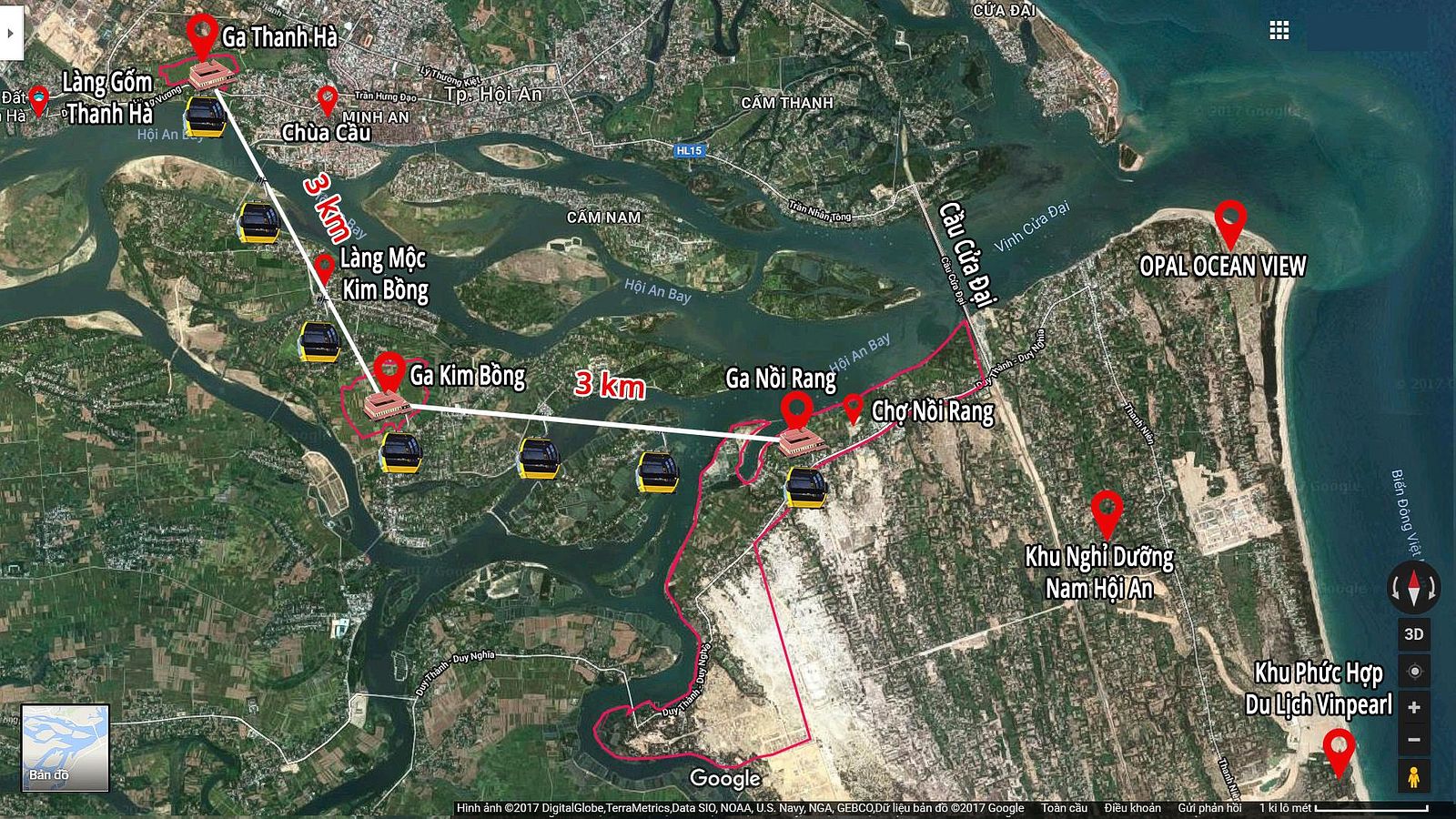 After being announced, the Hoi An cable proposal was met with universal disgust from pretty much everybody. Poet and culture researcher Phung Tan Dong, a Hoi An native, dubbed the project "ludicrous" and complained to Tien Phong: "What are they thinking, putting a cable car here? Nobody has ever put a cable car in low-lying areas in the world. How absurd! Although the actual location [of the cable car] is not in the Ancient Town, but in the picture, doing that is destroying the town and Hoi An."
Former Secretary of the Hoi An Party Committee Nguyen Su was equally incensed by the plan: "I told the people in charge that if this [cable car line] is approved, their neck is on the line. I assert that this is an impossible plan. Put a cable car on a plain for what? Also, we don't have any spare land to give them."
Both Dong and Su might be relieved to find out that just this morning, Hoi An authorities have said no to NVN's plan to install the system, according to Tien Phong.
Hoi An Chairman Nguyen Van Dung told VnExpress that the Quang Nam People's Committee issued a document to gather feedback after NVN presented its request. Eventually, Hoi An city officials opposed the project because it would take up too much land from the city, including farming zones. "Moreover, Hoi An is a world heritage site, you can't build a cable car [here]," Dung added.
[Top photo via Nhip Song Kinh Te: Phu Quoc's current cable car.]
---

Related Articles:
---