As Saigon quickly transforms into a modern metropolis, some of the city's beloved old relics are fading away with the pressures of development.
Just before Tet earlier this year, many Saigoneers were saddened to find out that District 1's administration will expedite the demolition of three markets within its borders: Nguyen Van Trang Market in Ben Thanh Ward, Nancy Market in Cau Kho Ward, and the Ton That Dam Market just a stone's throw from Bitexco Tower. While the removal of old Saigon landmarks is often a hard pill to swallow, a future without Ton That Dam's chợ cũ, or "old market", is particularly difficult to imagine.
Before being widely known as Ton That Dam, the cozy street was formerly Rue Chaigneau, named after a French soldier who married a local woman and served under Emperor Gia Long. In today's Saigon, Ton That Dam Street is named after one of Vietnam's most loyal civil servants in history. Dam and his brother Ton That Tiep gave their lives to shield Emperor Ham Nghi from being kidnapped by French forces.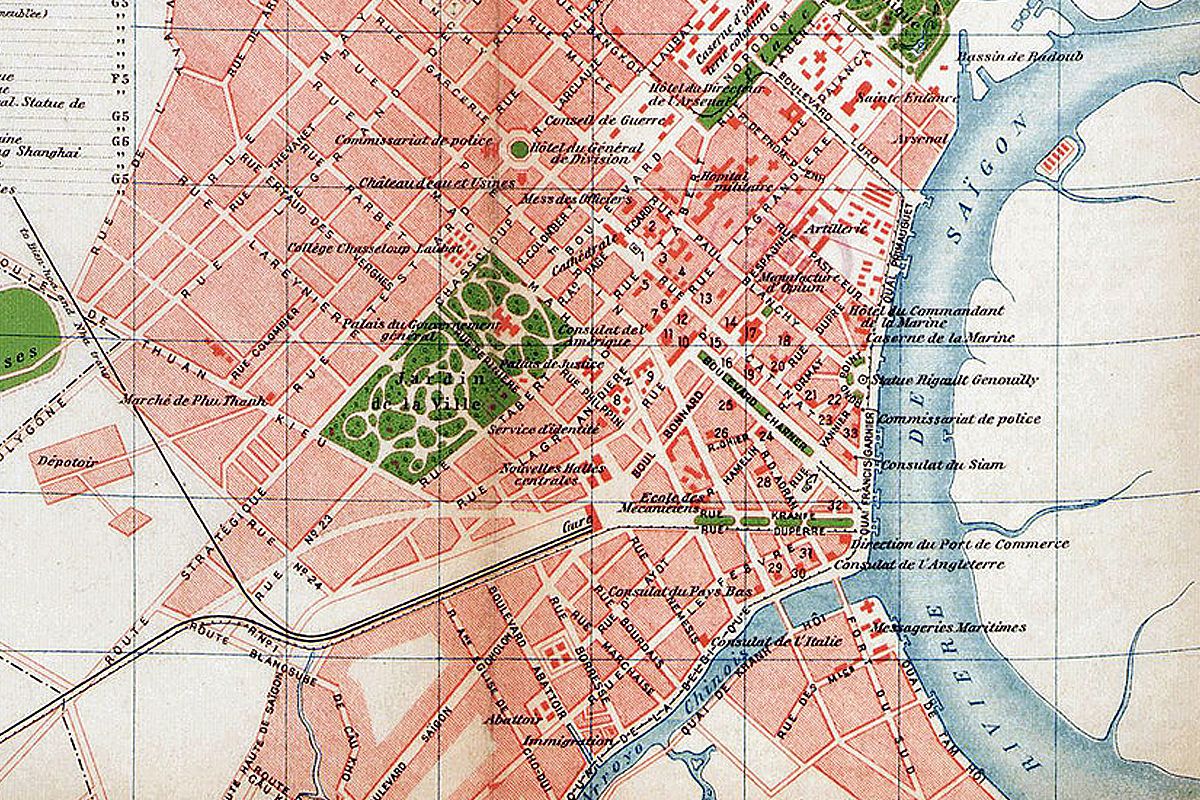 Over time, the chợ cũ on Ton That Dam built a reputation for being the best source of high-quality, imported products. From American perfume to European cosmetics, vendors at chợ cũ had everything. However, not many – even the market's most fervent fans – know that its original location was on today's glamorous Nguyen Hue Boulevard.
One of most famous mentions of the market was by historian extraordinaire Vuong Hong Sen in his 1960 book Sai Gon Nam Xua. In Sen's childhood memories, Ton That Dam's chợ cũ was the "it" place for a kickass bowl of cháo cá (fish porridge).
According to Zing, the "old market" was then known as Ben Thanh Market, a bustling trading neighborhood located along the Cho Vai Canal that connected the heart of downtown Saigon with the Saigon River. Traders of Chinese and Indian origins congregated at scores of shophouses along the waterway to exchange goods, services, culture or simply a tea and the day's hottest piece of gossip.
The buzzing market was smack-dab between Ngo Duc Ke and Hai Trieu Streets, a perfect location for both merchants and customers to meet and conduct business.
In his book Sài Gòn – Chợ Lớn ký ức đô thị và con người, Nguyen Duc Hiep writes that in 1887, the Saigon administration decided to fill in the canal to improve hygiene and cleanliness. The brand-new street created in the process was named Boulevard Charner before later becoming Nguyen Hue Boulevard, as it is known today.
The trading activities along the canal also slowly dissipated following the removal of the waterway. A new market compound, called chợ mới, or new market, was established in the vicinity of the Quach Thi Trang Roundabout. That new compound took on the name Ben Thanh Market, while merchants from the old market were relocated to Ton That Dam Street, creating the chợ cũ Saigoneers have come to know and love.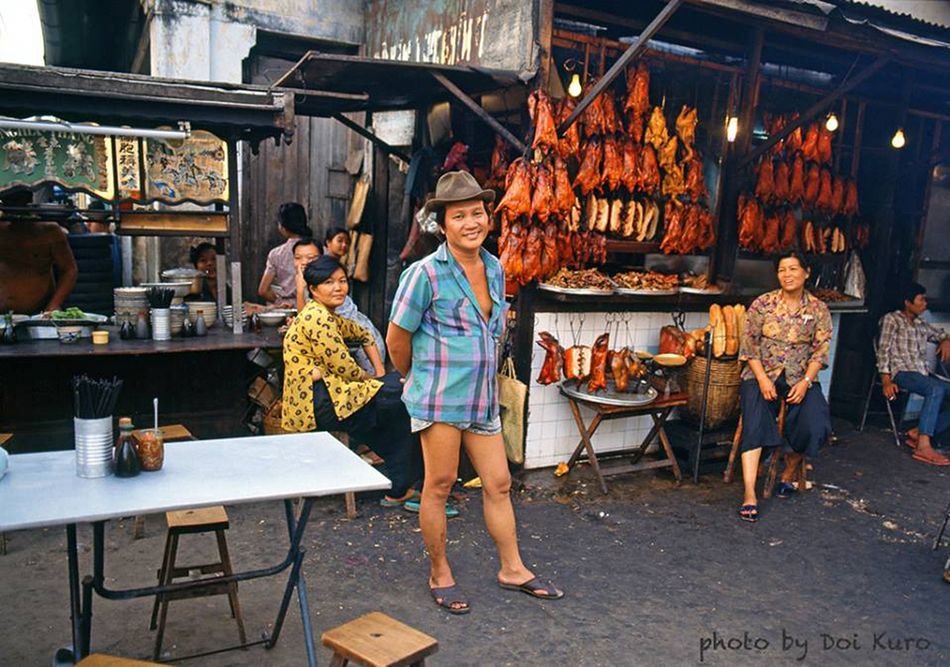 It's a trying time to be a lover of old Saigon these days, now that the Saigon Tax Center is gone and the Quach Thi Trang Roundabout and bus stop are on the verge of being bulldozed to make way for an underground metro terminal and shopping complex. When chợ cũ's tragic demise finally comes, perhaps all that will be left for future Saigoneers to discover their birthplace's heritage will be photos from the past.
[Top photo via Flickr user manhhai]
---

Related Articles:
---