In just a few short decades, underground hip-hop and youth culture has gained a massive following, not only within Saigon and Vietnam, but all around the globe.
Every culture has a history, and this one is no exception. Tracing back to the 1970s in the South Bronx, hip-hop emerged directly out of the living conditions in New York City. Early underground urban movement included activities such as rapping, graffiti art, break-dancing and DJ-ing. Moreover, it can also be expressed through language, fashion, aesthetic viewpoints and outlooks.
No different from their US counterpart, Viet hip-hop is considered a youth movement as well, though it was introduced and adapted to the country through the internet much later. The local scene changed in 1997 when Vietnamese-American rapper Thai Viet G released 'Vietnamese Gangs' — a song that the local hip-hop community regards as the first of its kind in the Vietnamese language. In the mid-2000s, when Viet rap had already attracted a decent audience and underground communities had formed across the country, street art and performances like graffiti, b-boying and BMX started to amass a number of followers as well.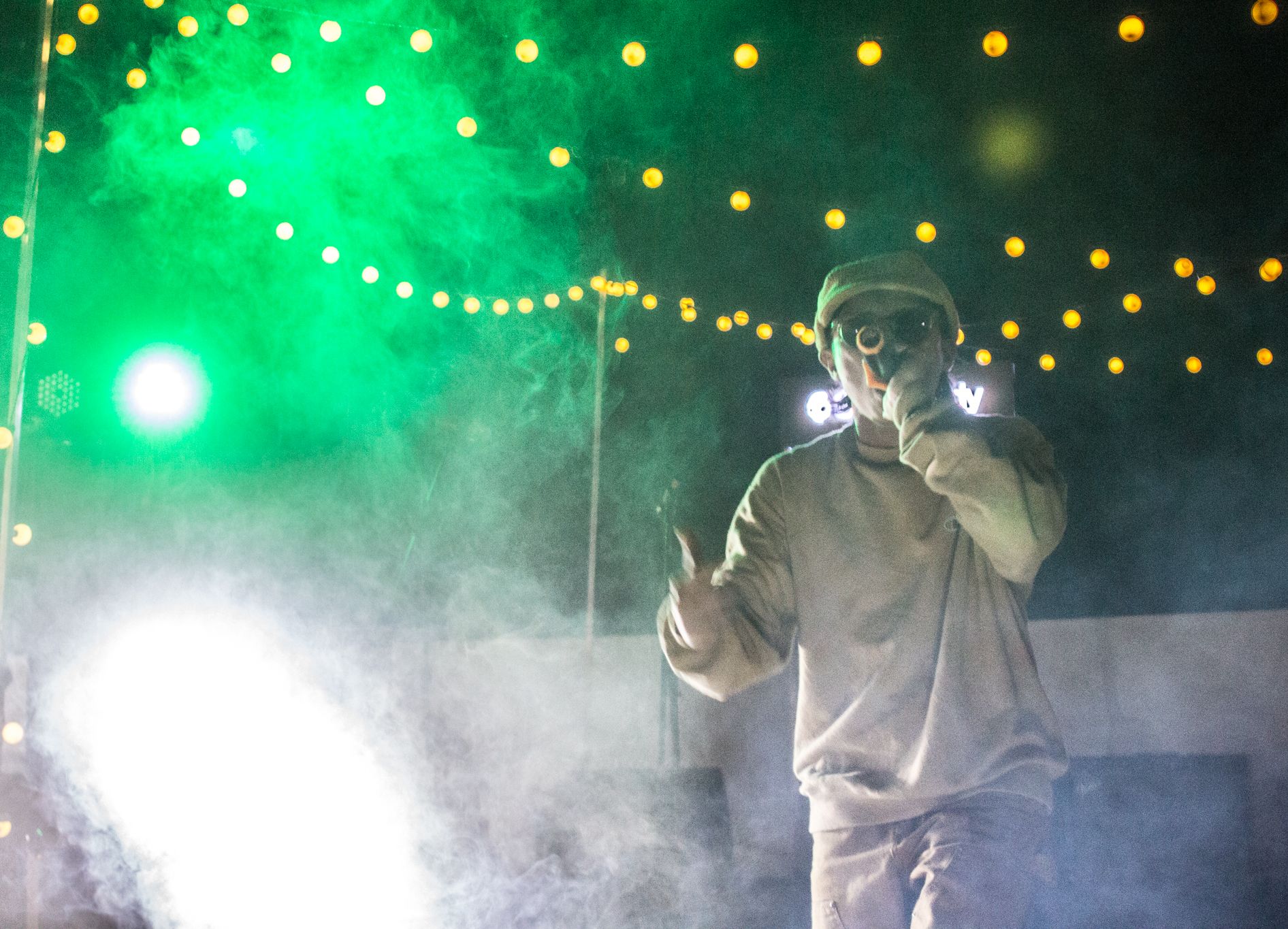 Early fans during the very first days will never forget the first generation of Viet hip-hop, including Nah, Vietmax, Daos, Cheekie and Tánh Gà, whose strong suits vary from rapping to performing BMX bike tricks. Fast forward to today when Viet rap and its subcultures have earned respect and recognition around the country while tattoos, skateboarding, self-designed clothes/streetwear and at-home music production have grown in popularity as well.
While many are already familiar with key figures such as Suboi, Nah and Vietmax, artists and others in the underground are also making names for themselves and the community is growing bigger than ever. To give readers a glimpse of today's booming and hustling Saigon hip-hop scene, we headed to DAMN, a cozy but snazzy clothing shop, and tattoo parlor Ink Under Skin on Co Bac Street, where one of the owners, Duy Lam, usually hangs out with his group of friends.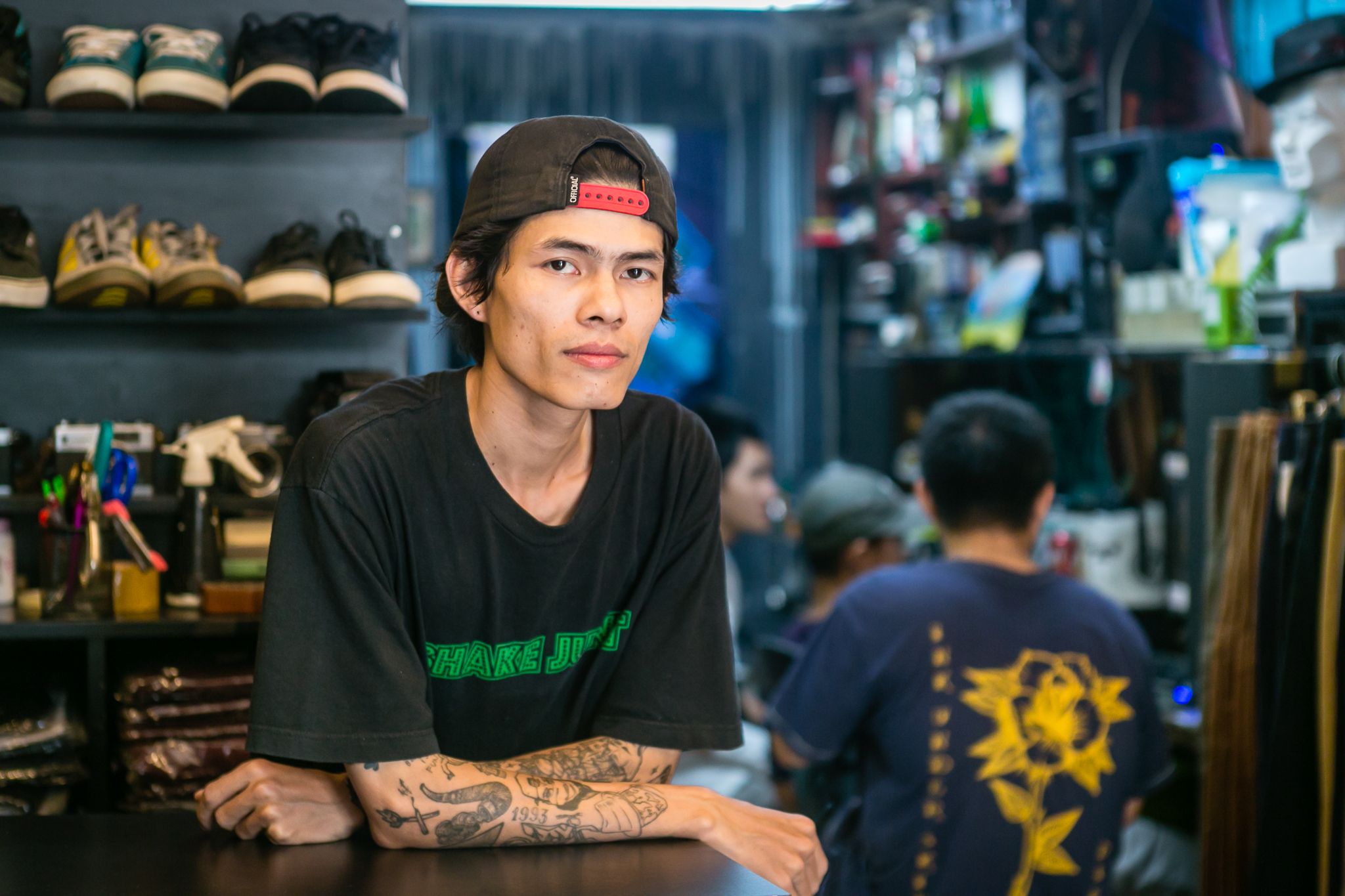 According to Lam, the coworking area — where he and his friends use to make ends meet by selling clothes, artwork, making music and doing tattoos — also functions as a living space. Although the shop is rather small, its expressive, vibrant and artsy decorations more than make up for its size.
"Everyone here has been friends for a long time, about 7-10 years," he said in Vietnamese. "We mostly met through skateboarding, doing graffiti, BMX in the park and 'on the street.' At first it was just a casual thing where we would hang out every day and share our knack for hip-hop. Then later on, as our goals and passions have grown bigger, we decided to chip in some money to rent out a place and build up our little community from there."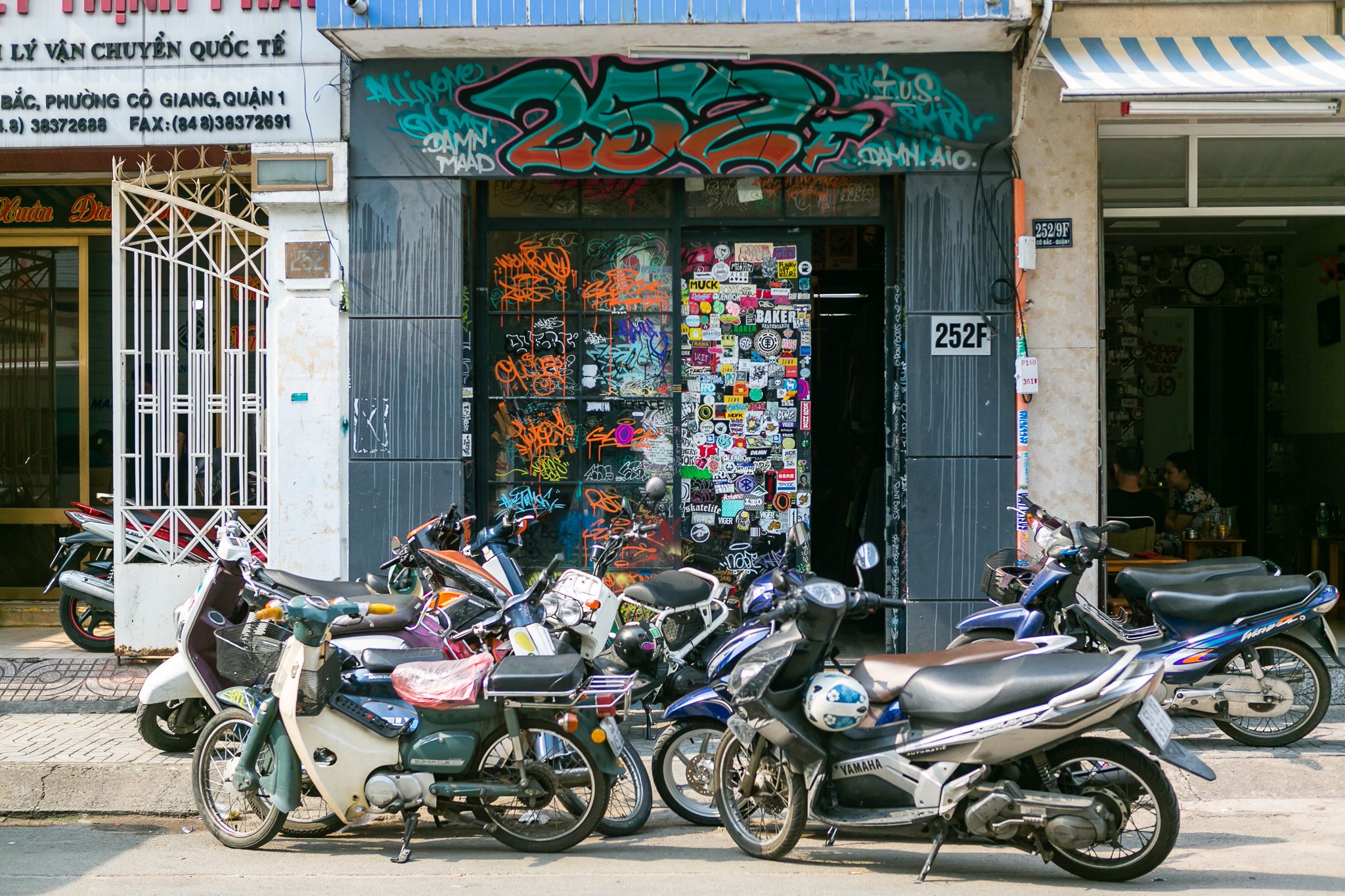 He went on: "Selling or making clothes is just a small aspect of it to help us make a living and maintain the lifestyle. Here we value the enjoyment, the creativity as well as the authenticity of individuals more than anything else."
Over time, his circle of friends has gathered numerous old and new talents from different backgrounds and gotten some notoriety. Surely there are many important, influential people that go under the radar, but rapper Datmaniac, graffiti artist DaoS501 and DJ Teddy Chilla are three rising names worth mentioning.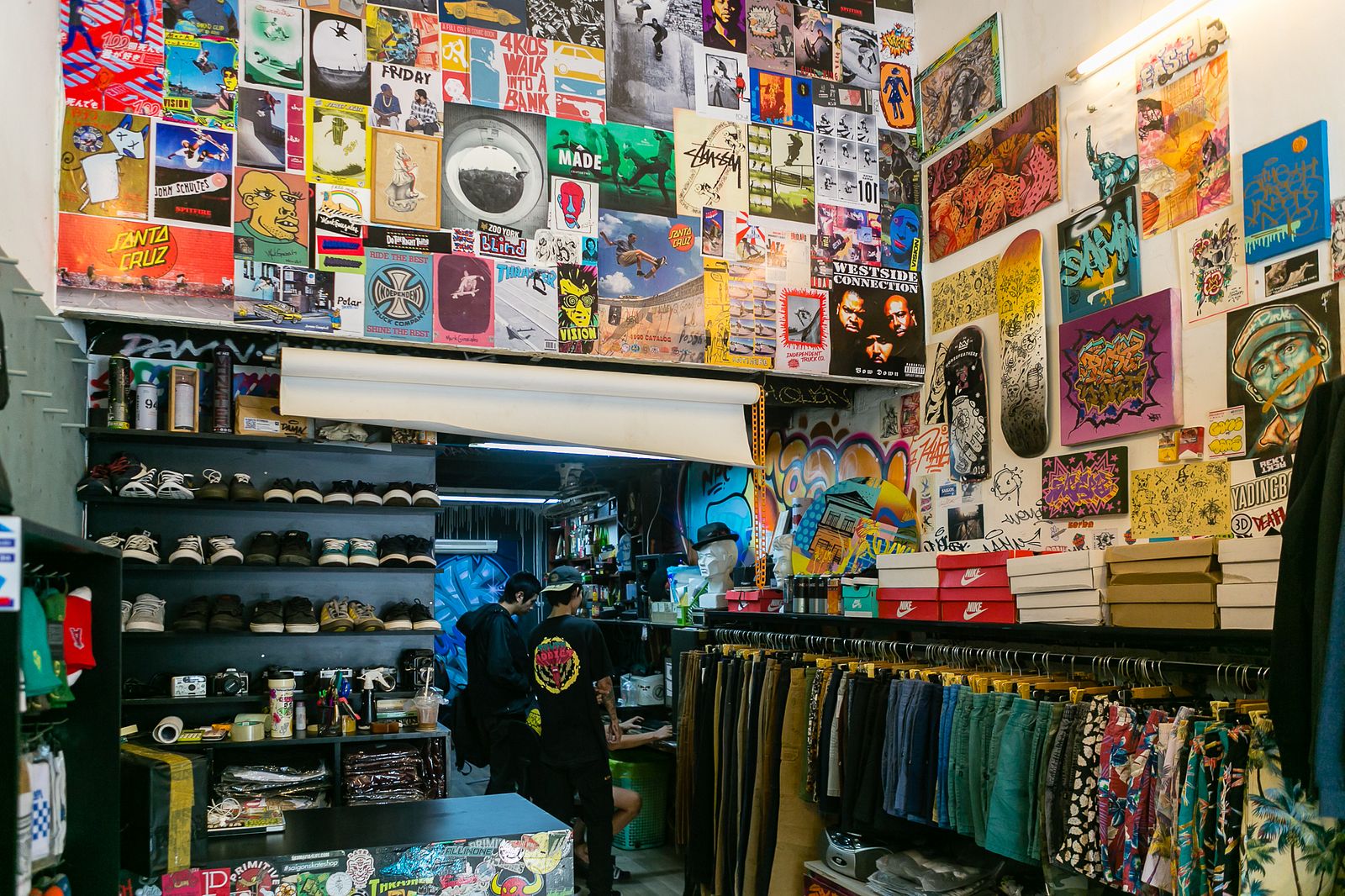 Apart from designing clothes, doing tattoos and making art and music, the crew also helps each other out in many projects organized around the nation. In Saigon, they frequently host mini talk shows, pop-up shops and music gigs around the city to perform and introduce new artists. One of the biggest projects Lam and his friends have participated in was the "Meeting of Style" event held in Hue last April. Since 2017, the annual International Graffiti Festival in Vietnam has attracted over 100 graffiti artists from inside and outside Vietnam. Another large-scale event that they recently took part in was the "Feel It Arts and Music Festival," whose purpose was to pay tribute to the emerging street culture and local brands of Saigon.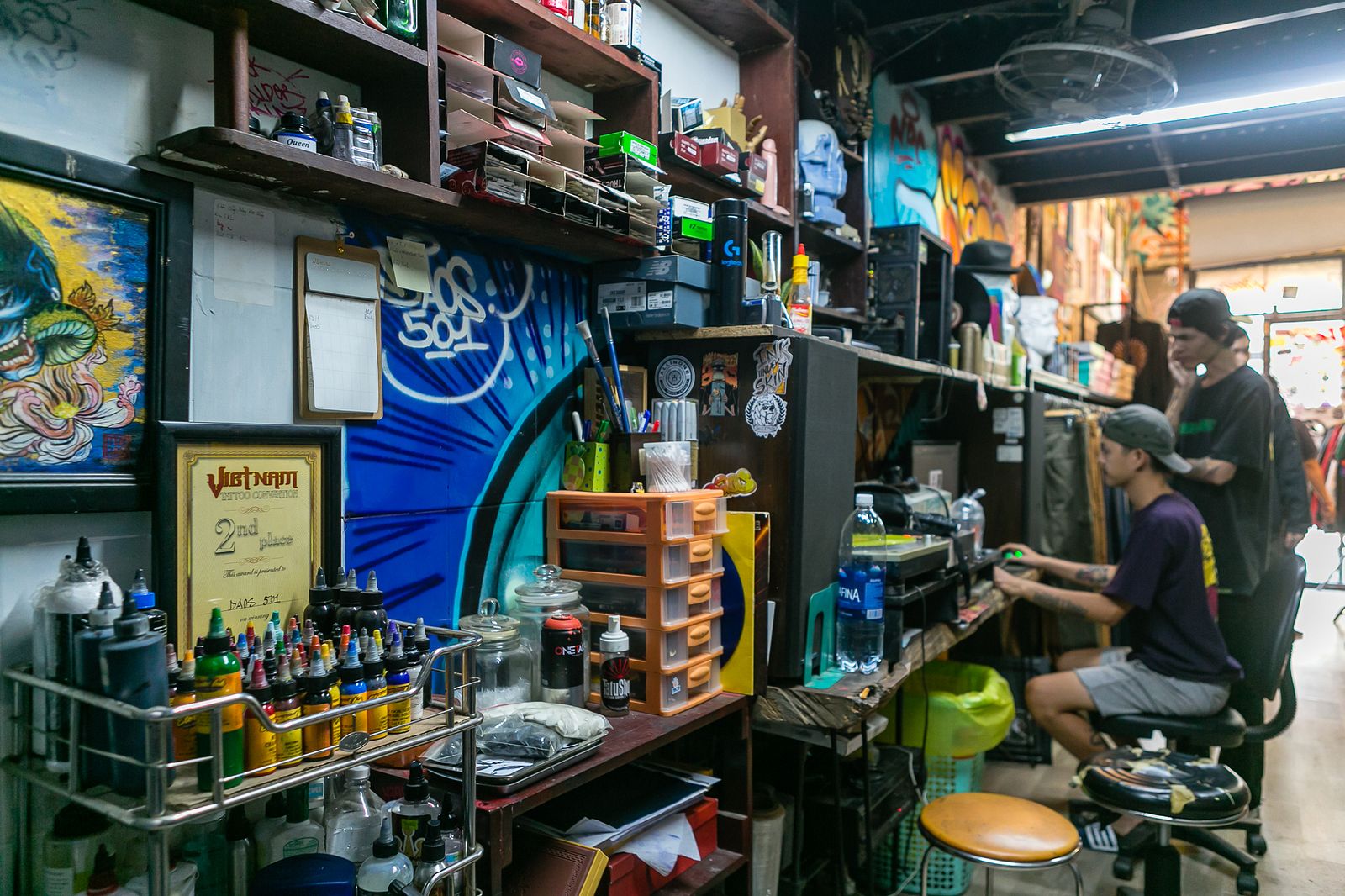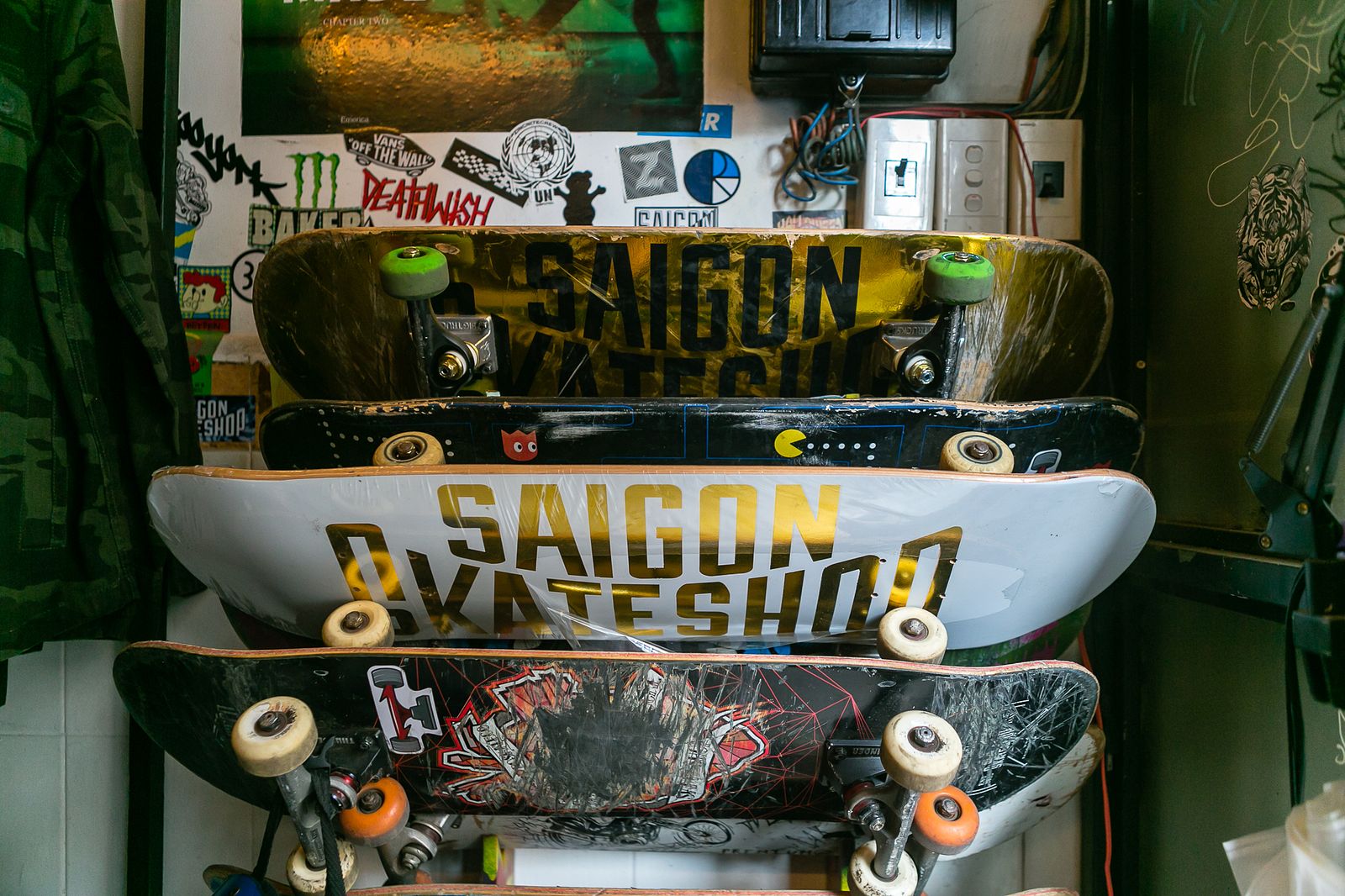 Although hip-hop and youth culture have earned some respect and acceptance lately, there was a time when Vietnam's cultural setting kept its profile low. In recent years, with the rapid growth of numerous media outlets, youths have started experimenting more, despite the occasional frowns from outside. Members of older generations might label them as 'rebels' who don't have a bright future or a promising career lying ahead, yet they see themselves as those who dare to break free and challenge the status quo. No longer living in the shadows of war and depression, they live with passion, dreams and aspirations.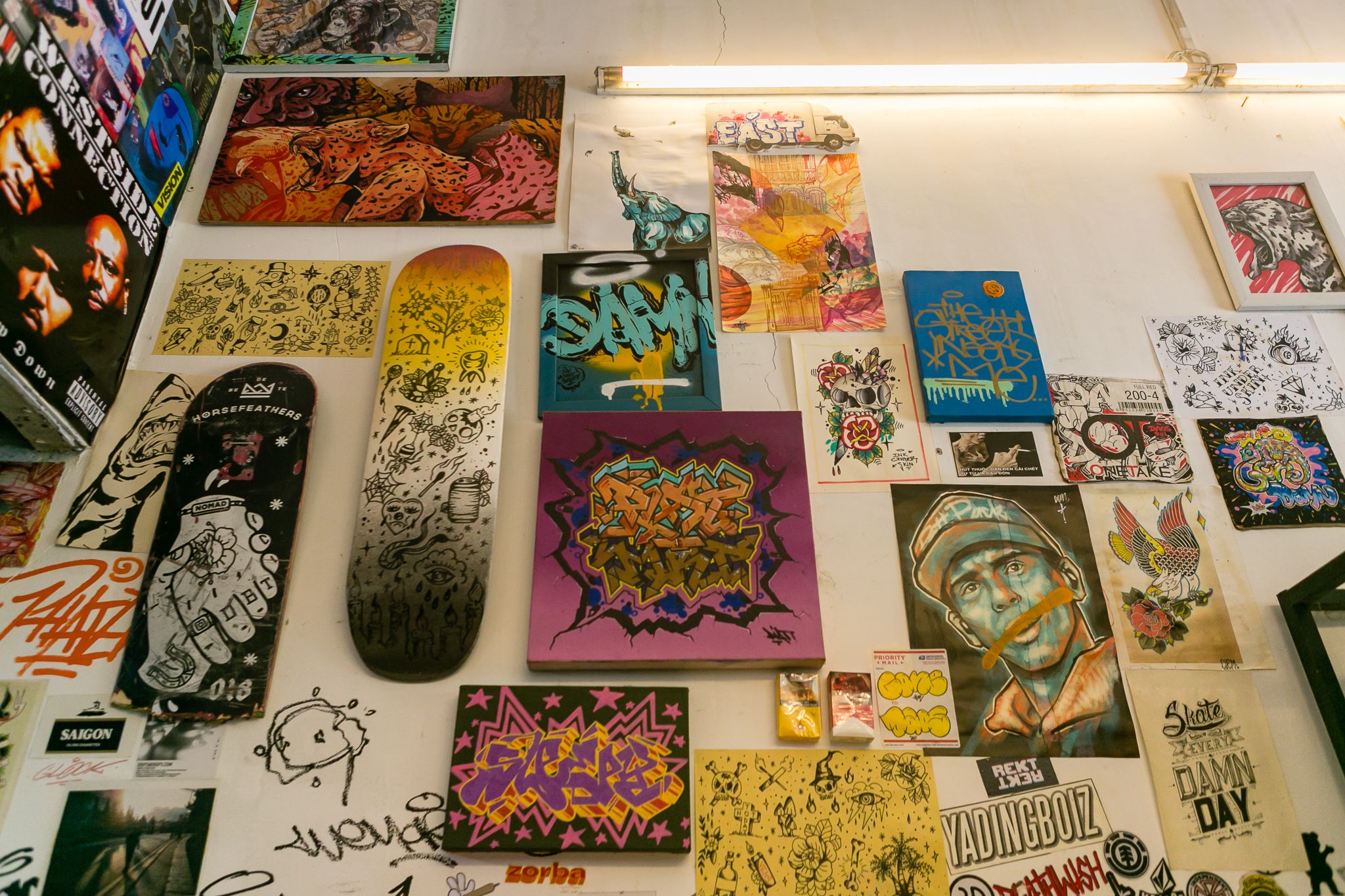 Whether a fan or not, there is no denying that underground hip-hop and youth culture has made a name for itself in Saigon. Long gone are the days when rapping or doing graffiti were considered taboo or a criminal activity in Vietnam. Furthermore, with a larger and growing audience, hip-hop has become a lucrative career, as many artists are making much more money now compared with the past. Local and foreign investors have noticed the thriving trend and began building more creative playgrounds — such as Piu Piu, There VND Then, The Young Alley, among others — for hip-hop artists to express themselves.