Matca, a Hanoi-based photography exhibition space and an online journal, has just brought out its first physical publication, a bilingual periodical titled Có Một Làng Nghề Nhiếp Ảnh — A Vietnamese Photography Village.
It is a fascinating look at the history of Lai Xa, a rural community that, under the initial direction of villager Nguyen Dinh Khanh, became an unlikely national center of photographic expertise at the end of the 19th century. Under his and subsequent experts' tutelage and encouragement, many of Lai Xa's villagers and farmers downed tools and picked up the skill of commercial portrait photography. They went on to found and staff over 70 photography studios across the country during the first half of the 20th century.
Ha Trang, the periodical's author, was inspired to put together the book after visiting the permanent exhibition and archives at the Lai Xa Museum of Photography. This well-designed museum, just 30 minutes from Hanoi, is something of a miraculous anomaly in Vietnam — it was conceived, funded and built by the villagers themselves, under the leadership of Nguyen Van Huy, the institution's director. The son of Nguyen Van Huyen, Vietnam's first Minister of Education, Huy and his local team have managed to unearth and collect an impressive body of research. The museum, which opened in 2017, was conceived and completed in just two years, and the team has succeeded in preserving and cataloging a huge trove of photographs and ancillary evidence of the work and practices of their creative forebears.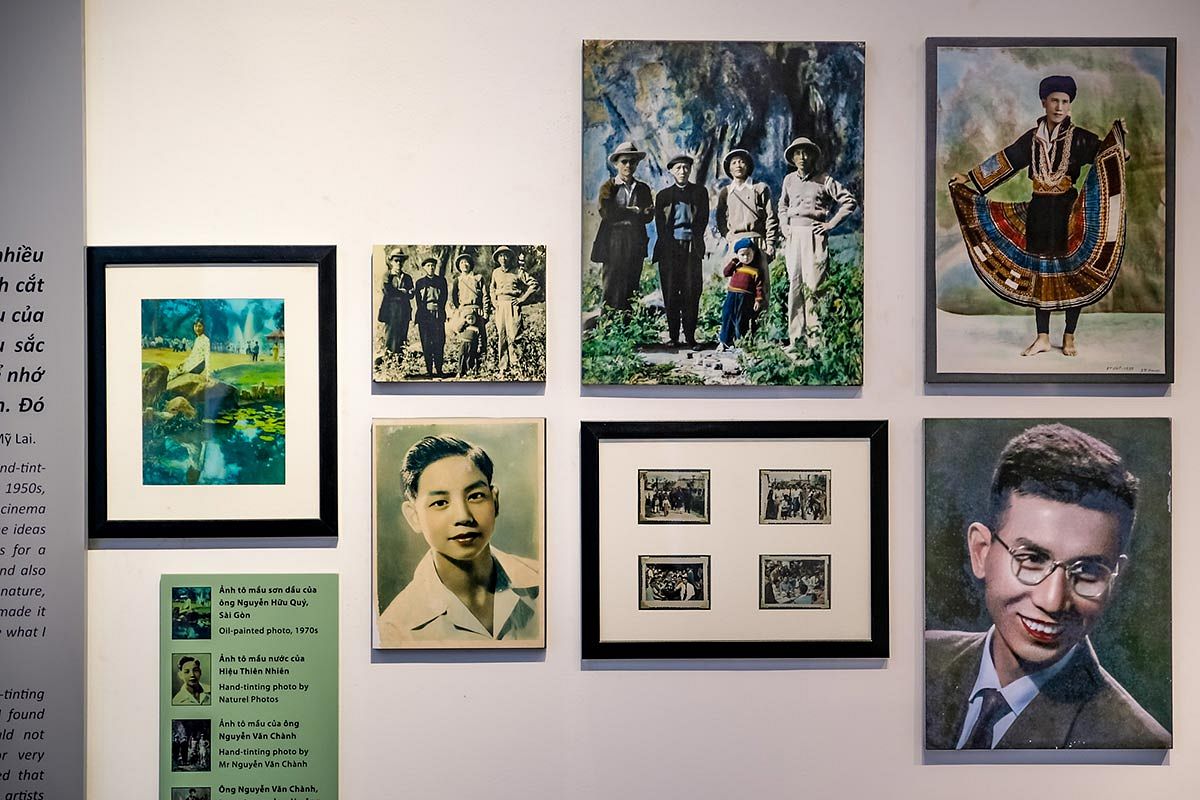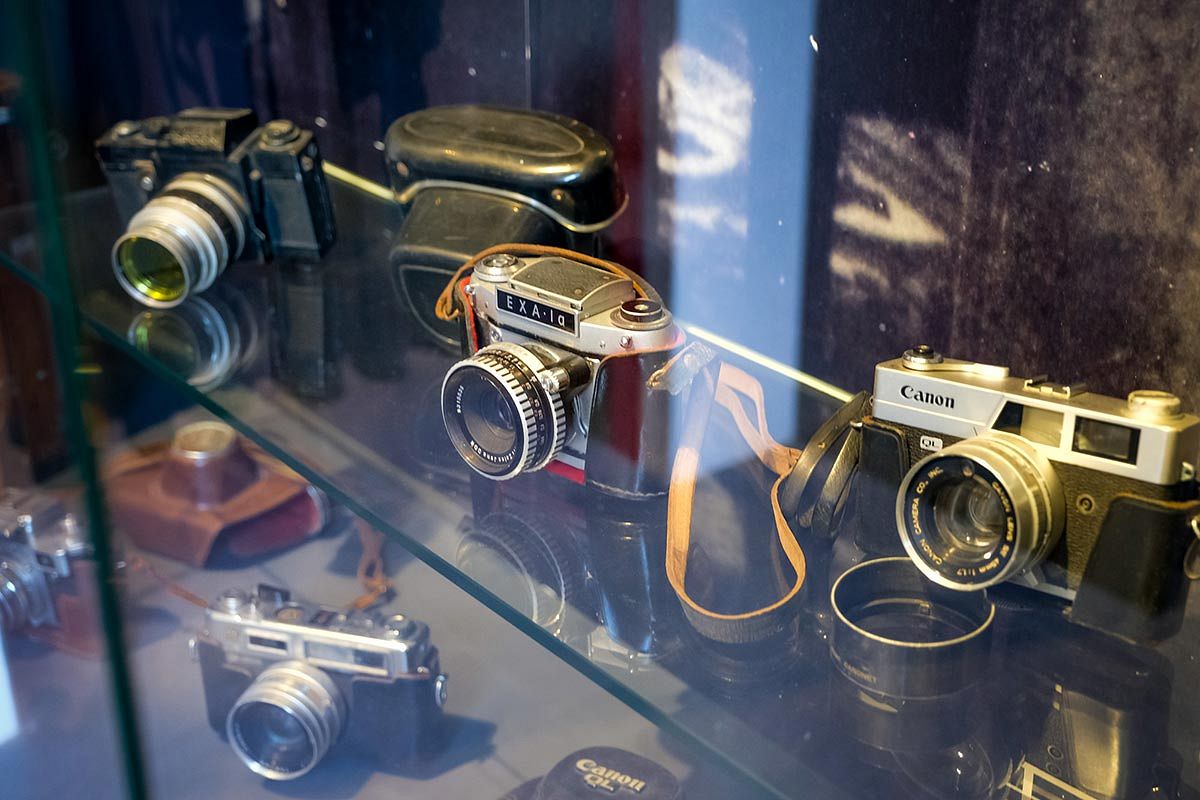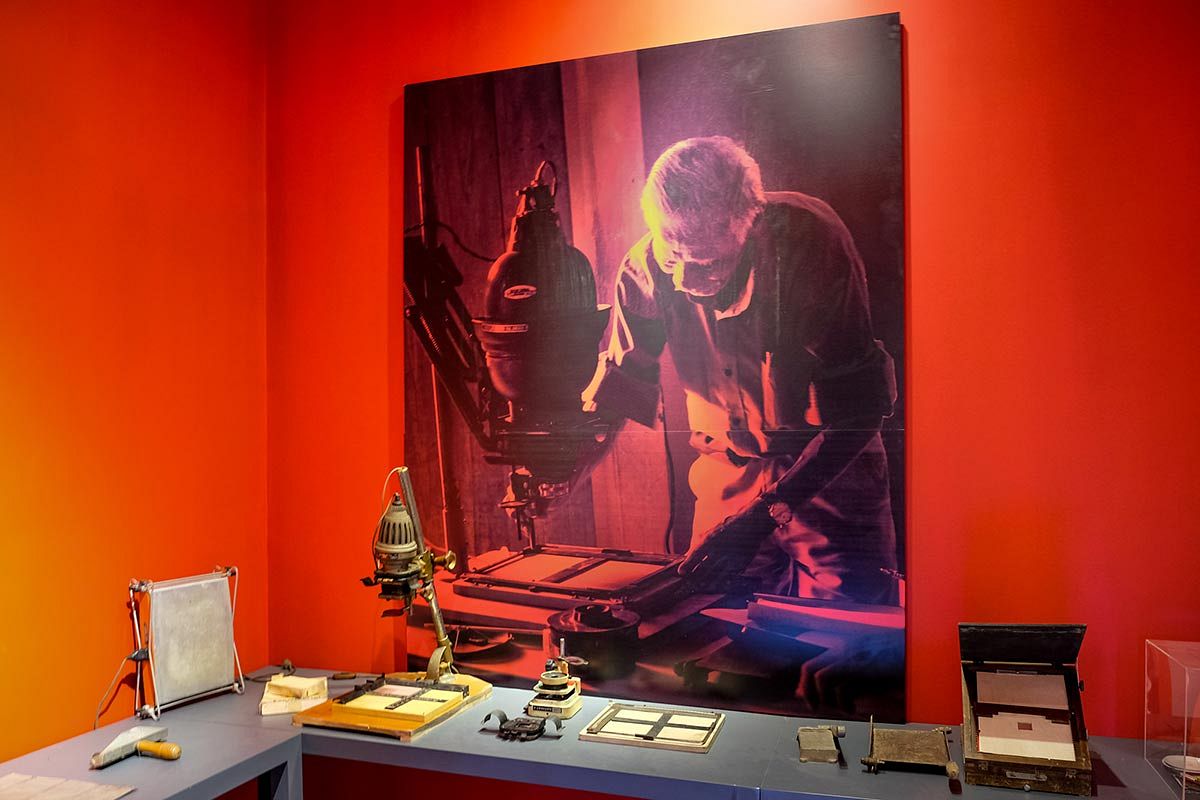 The periodical expands upon the museum's predominantly factual permanent exhibition by weaving in layers of socio-historical context via the personal narratives of five interviewees, who have all dedicated their lives to the photographic arts in Vietnam. As Ha Dao of Matca explains, "The last generation with first-hand knowledge is aging and passing away, and so there was a sense of urgency, a pressing need to record and preserve these stories."
One of the most compelling is the story of Pham Dang Hung. Now 86 and long retired, he is the third generation of a family specializing in retouching. He explains in detail the painstaking processes he used to subtly manipulate images, including cleaning negatives with needle-sharp 2B pencils or painting prints using Chinese calligraphy ink. His account, far from coming across merely as quaintly antiquated in our age of Photoshop and digital filters, expresses a sense of dedication to craftsmanship, of hard-won expertise and artistry. As he says, "Commercial photography only required realism, but art photography demanded beauty".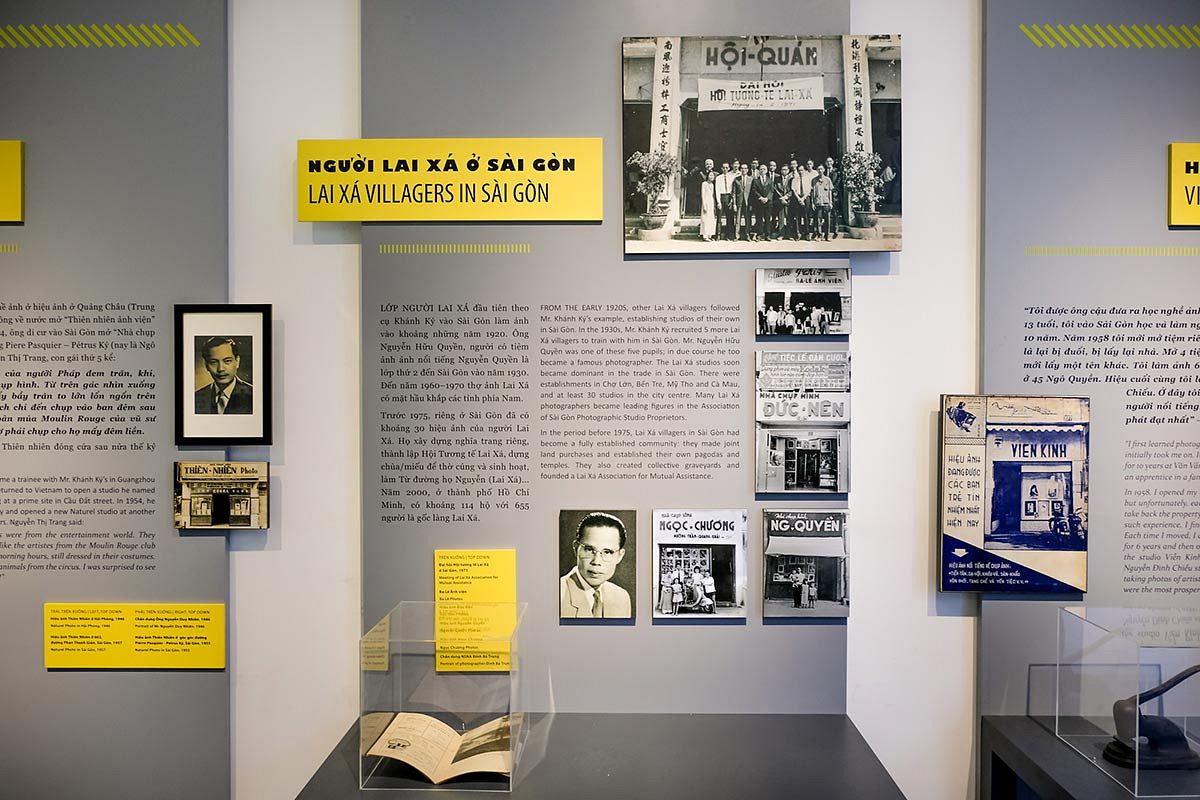 These personal stories also shed light on Vietnam's history over the last 100 years. We learn how the country's economic development created opportunities in cities far from Lai Xa and Hanoi, and the portraits of the pioneers who took those opportunities show faces that radiate with focus and charisma. We observe the changing styles, tastes and human dynamics of a population embracing modernity, and how the techniques of photography studio masters developed to satisfy this new technicolor world. As Ha Dao says: "Looking historically, we know much more about the history of photography and photographic practice outside Vietnam than inside." This book takes long strides in addressing that deficit.
Matca co-founder Linh Pham, along with designer Le Quoc Huy, founder of Lost Type Vietnam, used some artistry of their own in the periodical's design. Printed on matte paper, it is an ambitious and delightfully rendered book. Double and triple-folded pull-outs, shifting text arrangements, colors, and carded inserts allow a playful balance between substantial written content and the many, many pages of photographs.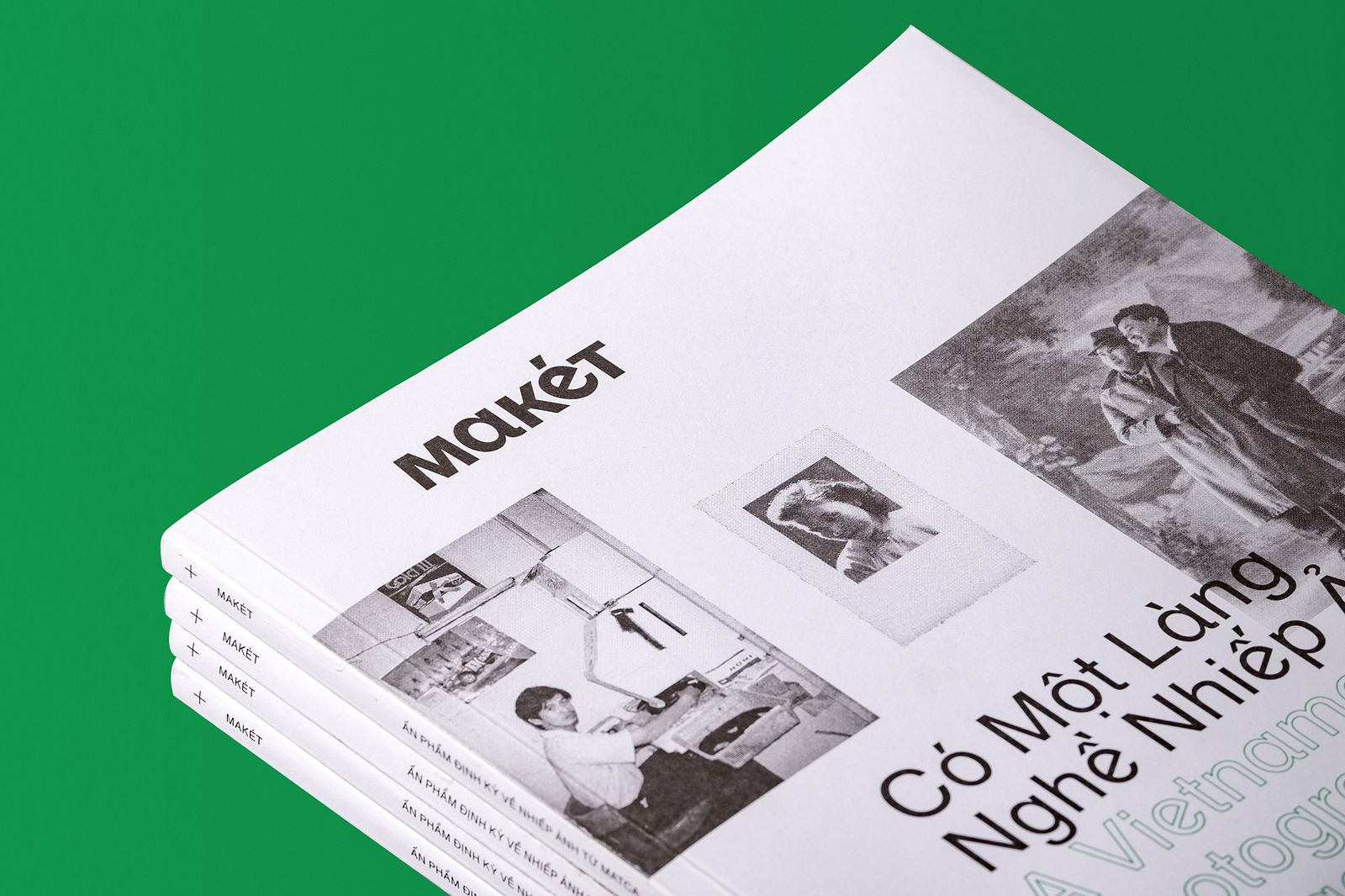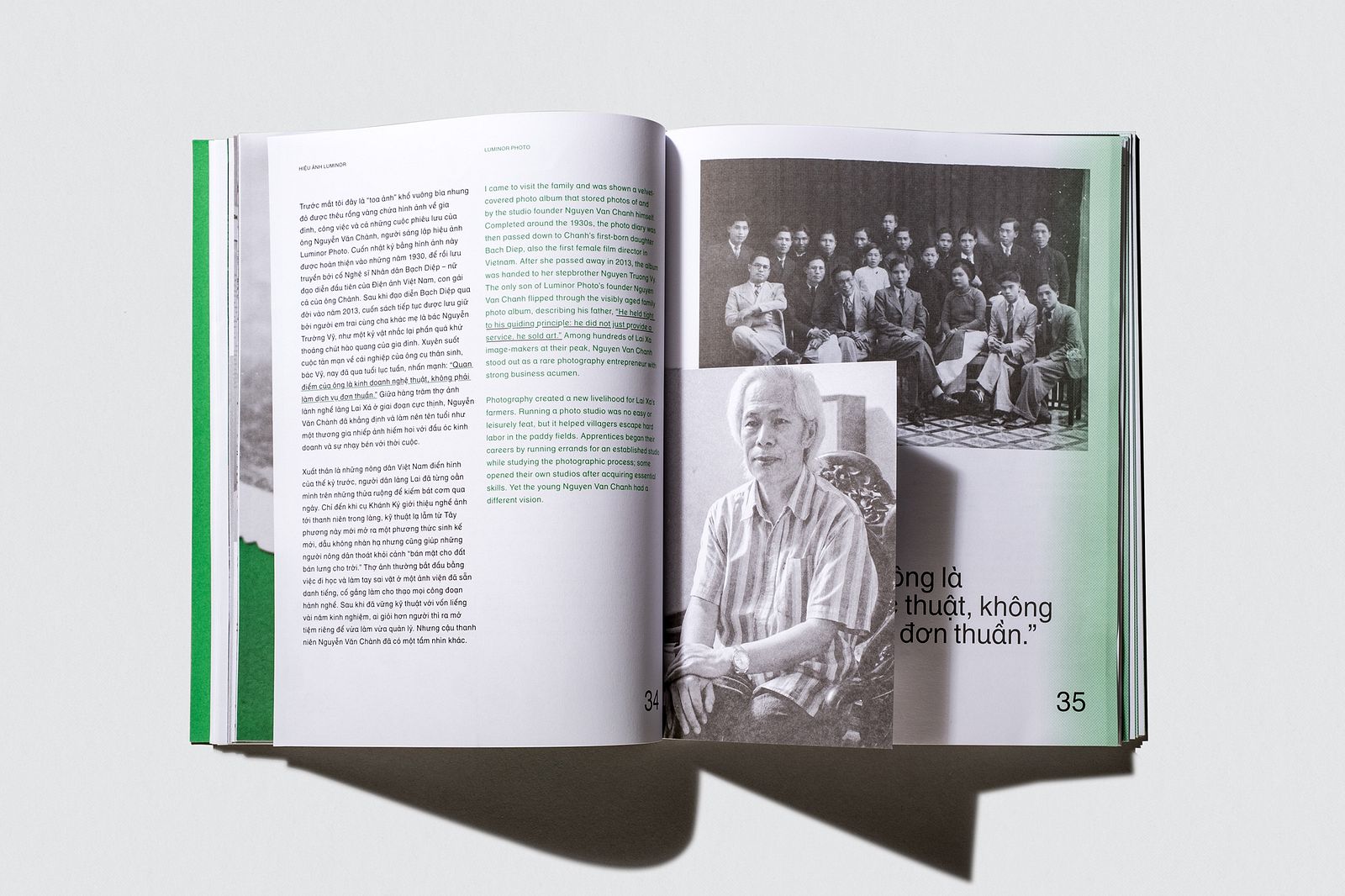 This loose, free-form layout is intentional; the title Matca chose for the planned series of periodicals is Makét, derived from the French word maquette (sketch). Each edition will follow a different theme, with subsequent formatting and design taking their cues accordingly. For this first edition, Matca arranged 500 prints, including 100 limited editions that have a different cover and include more inserts and postcards (these have already sold out). The book is currently available at Matca Space for Photography in Hanoi and can be shipped nationwide.
Matca, or 'Mắt Cá' in Vietnamese, meaning 'Fisheye,' is an online photography journal and, since June of this year, a physical exhibition space offering shows of both their own work and visiting photographers. They have a commercial photography studio on-site, which can be rented out, and Song Sanh Café on the ground floor further encourages regular visits to the space. Their primary aim is to introduce selected photographic works to local audiences, through their website, in person, and in print.
You can find Matca Space for Photography at 48 Ngọc Ha, Ba Dình, Hanoi. They are open from 8am to 10pm.
Lai Xa Museum of Photography can be found in Lai Xa village, which is a 30-40 minute drive from central Hanoi.