In three years, District 9 in Ho Chi Minh City will be home to Fulbright University Vietnam's flagship campus and dormitories.
According to a press release on Fulbright's website, on June 5, the school held a groundbreaking ceremony for the construction of its main campus in the Saigon High-Tech Park on the outskirts of Saigon. The compound spans 15 hectares with multiple academic buildings, boarding houses, sport complexes and other facilities.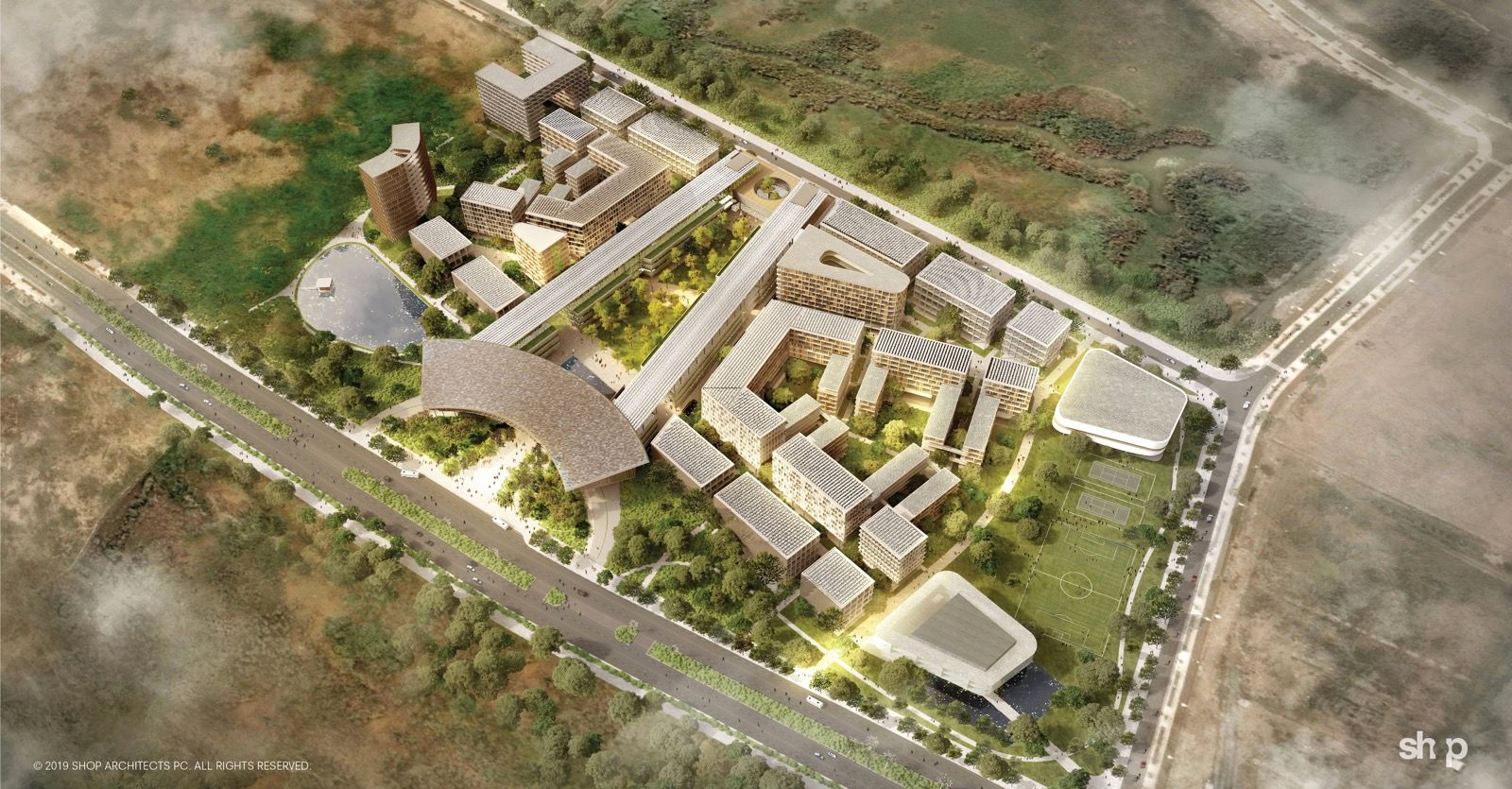 The campus was designed by New York-based firm SHoP Architect, best known for their work on Uber's headquarters in San Francisco and some Google offices across the US. SHoP won the Fulbright contract after a competition with other firms to come up with a master plan for the project. The first phase of the university construction is estimated for completion in 2022.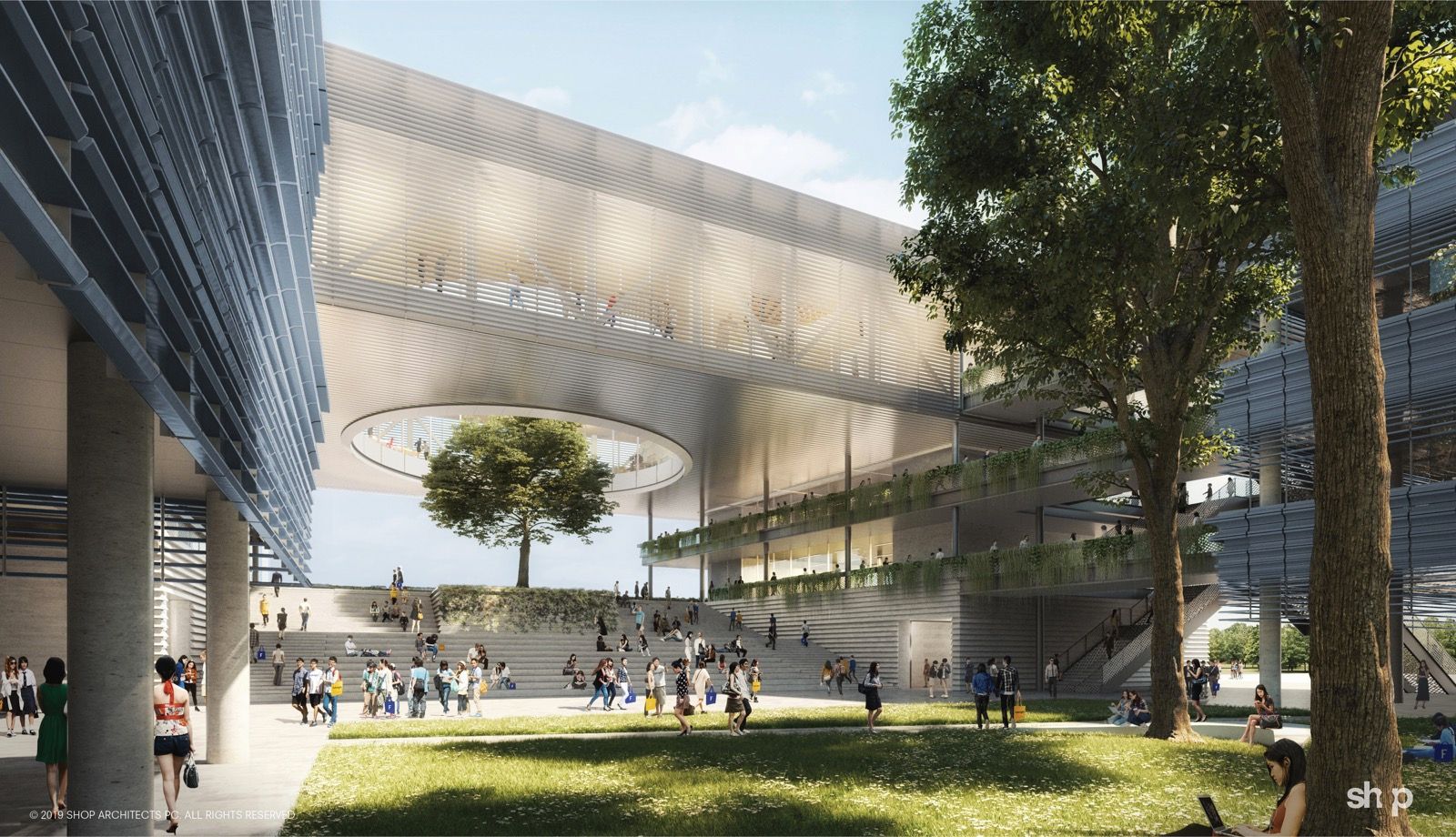 This phase, once done, will outfit the area with academic and student life buildings, along with the central lawn. At the head of the field are an amphitheater, a student center and a library, according to Fulbright. In between buildings and facilities are a range of green spaces and water features, as "rain is a key aspect of life in Ho Chi Minh City."
Since 2018, while waiting for the District 9 campus to take shape, Fulbright's academic activities have been based at its Crescent Campus in District 7.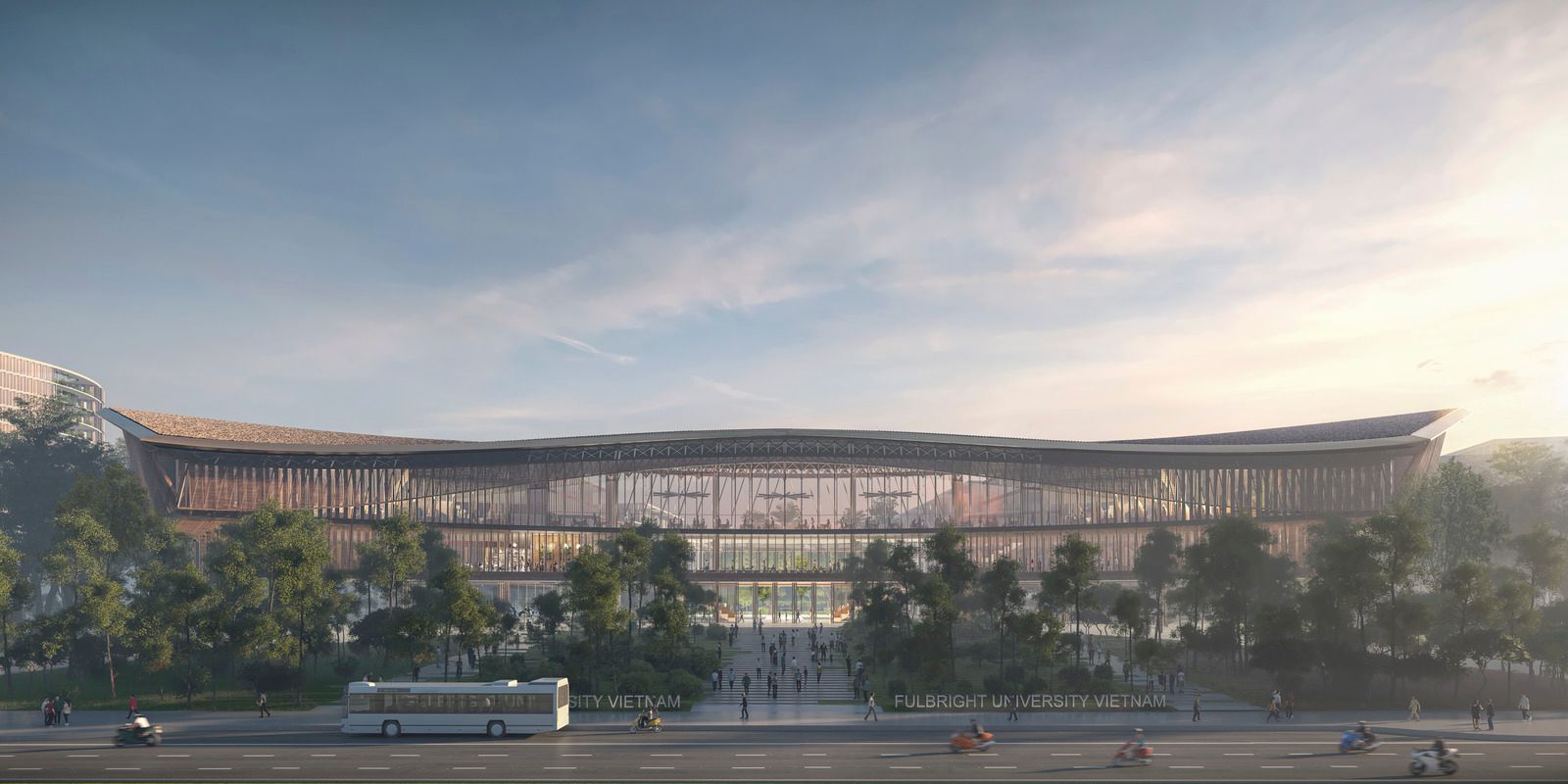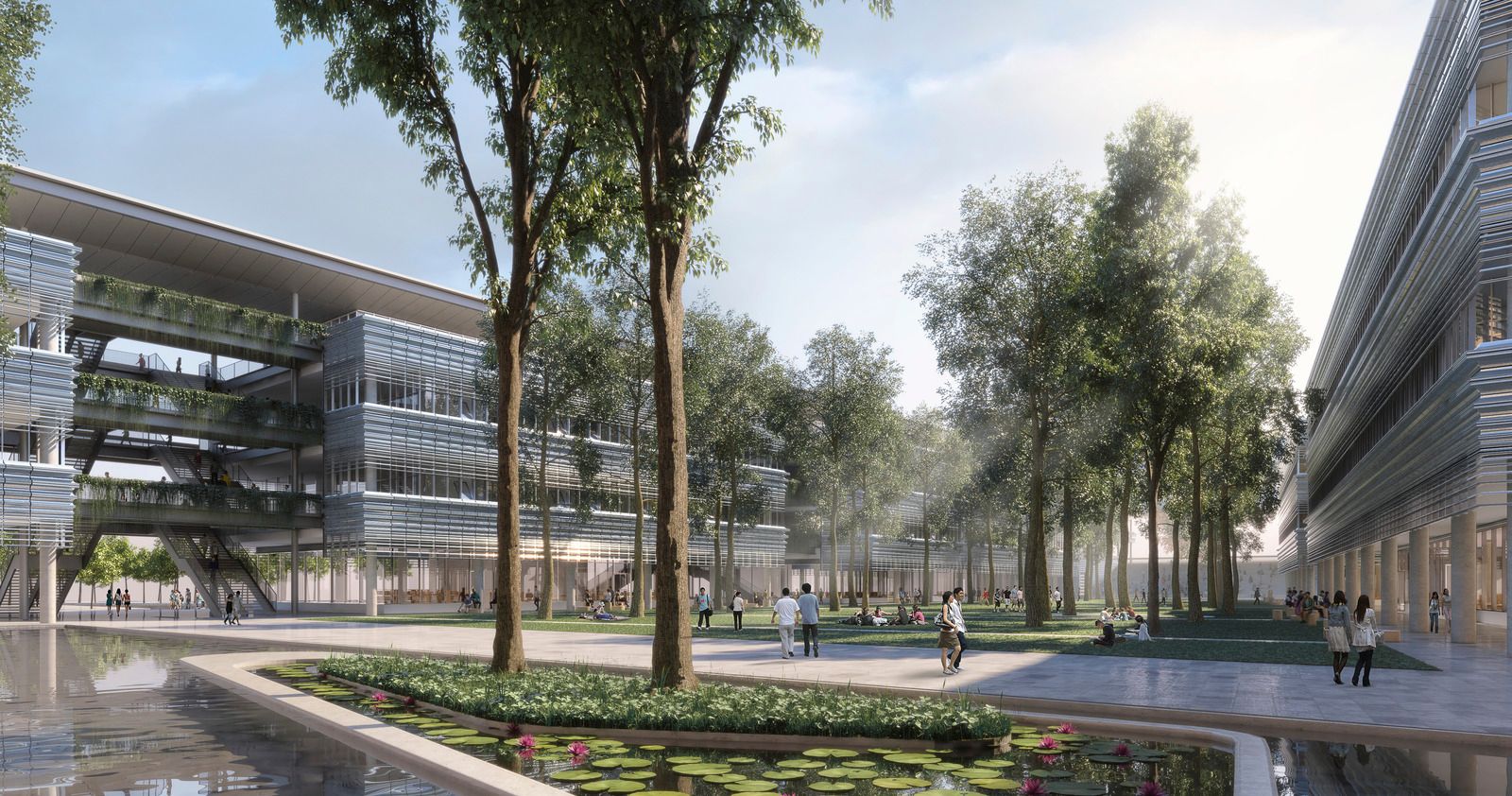 [Photos via Archinect]
---

Related Articles:
---