The magnificent art deco apartment building at 213 Dong Khoi has nearly been reduced to a pile of rubble to make way for a 14-story City Administration Center.
Built in 1929-1930 by the Société d'exploitation des établissements Brossard et Mopin, 213 Dong Khoi subsequently housed the Consulates of Portugal, Austria and Spain and the Office de Propagande de l'Indochine (tourisme). It also became a centre of French haute couture, with numerous up-market fashion outlets, including Marguerite, Blessy and Galeries Lafayette.
Other leading institutions based here in the 1930s included the Agence Financière d'Indochine (Indochina Financial Agency), the Société foncière de Gia-dinh (Gia Định Financial Company), the Société urbaine foncière de l'Indochine (Indochina Real Estate Company), the Clinique de beauté et de Massage médicale, and the weekly journal L'Indochine financière et économique.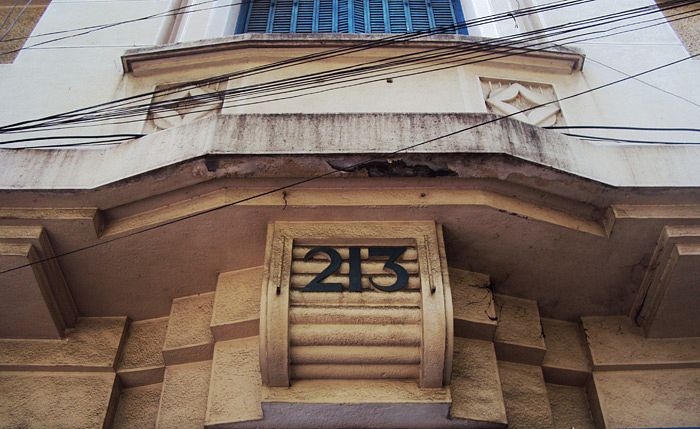 However, most of the building was occupied by apartments. One of its best-known former residents was rubber baroness Madame Janie-Marie Marguerite Bertin Rivière de la Souchère, who rented an apartment here from 1932 to 1938 after losing her magnificent estate in the Great Depression.
The building at 213 rue Catinat is also mentioned in Graham Greene's novel The Quiet American – after the departure of his girlfriend Phương, Fowler briefly considers finding a new place to live and goes there to view "the pied-a-terre of a rubber planter who was going home".
Sadly, despite its historic and architectural value, 213 Đồng Khởi was not recognized as national or city heritage.