The statue of General Trần Nguyên Hãn that has stood in front of Bến Thành Market for decades is in the process of being permanently removed from the location to accommodate a new metro station.
The 3-level Bến Thành Market station will eventually link 4 metro lines and house retail stores (underground Vincom?). The design proposal was approved back in July and bidding for the project is expected to begin at the end of this year.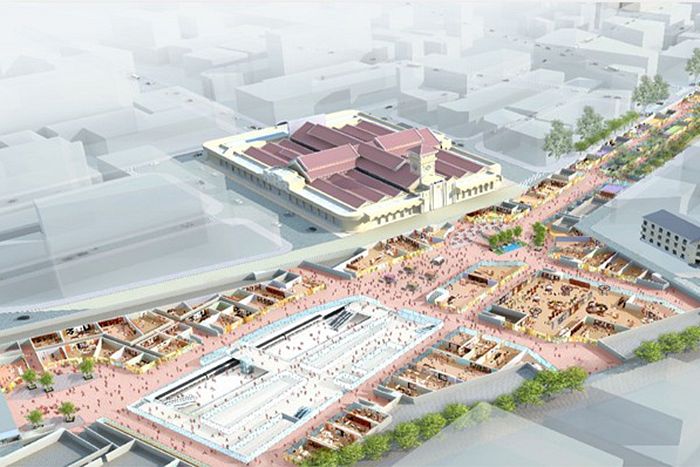 In addition, over the past year, the poor condition of the statue (which pays homage to the 15th century general who defeated the Ming occupiers and helped establish the Lê Dynasty), has raised alarm among officials.
Last August, the statue's right leg fell off and experts explained that when it was erected prior to 1975, poor quality materials were used.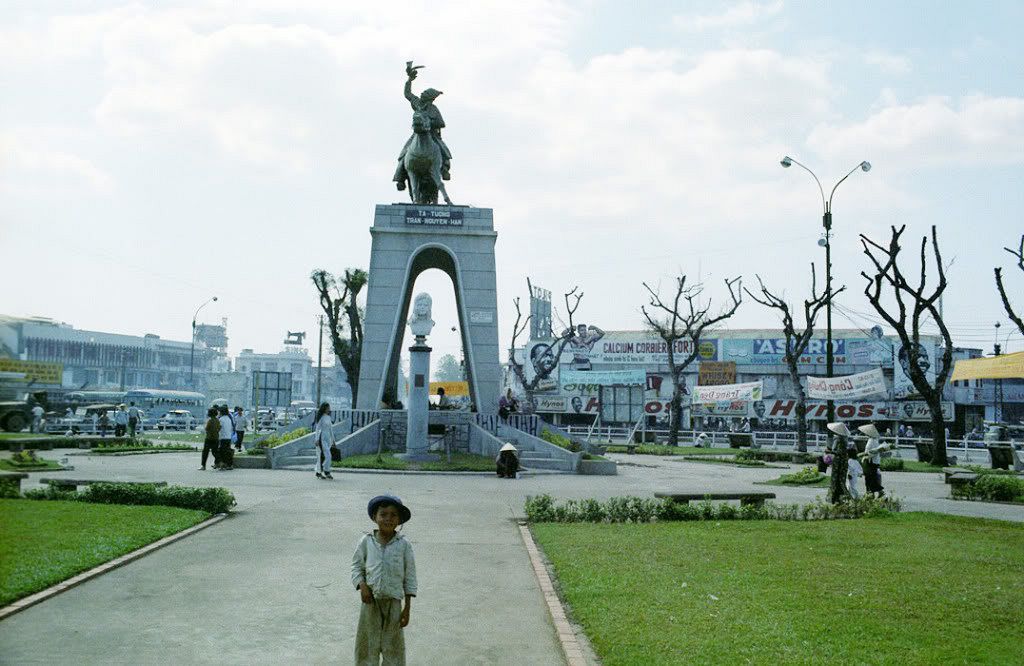 However, given that the plan is to move the statue to District 6's Phú Lâm Park by December 12, it may be too small a window for a full restoration.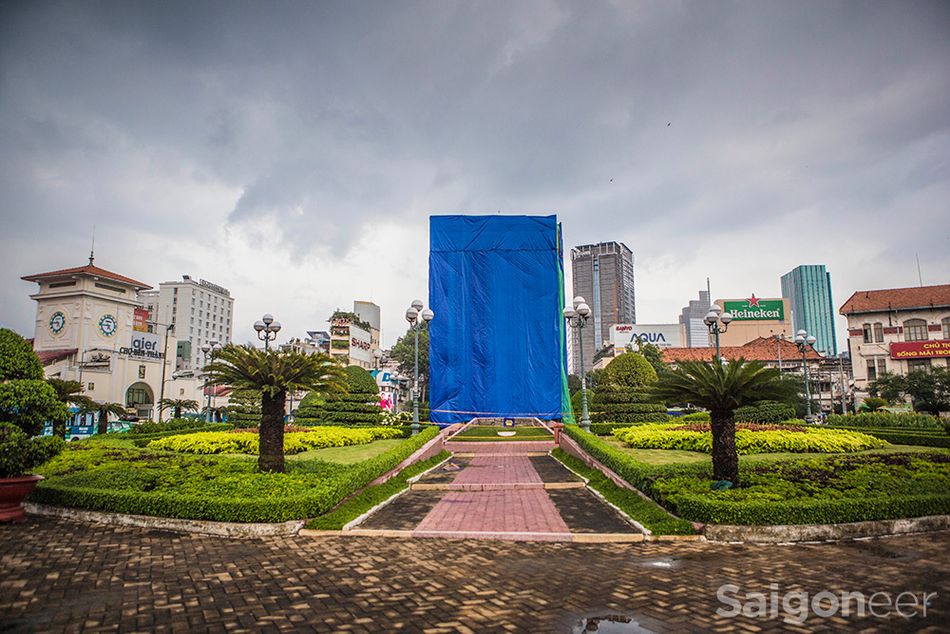 A neighboring bust of Quách Thị Trang, a student who was killed in 1963 while protesting the regime of Ngô Đình Diệm, will be relocated to Lý Tự Trọng Park in District 1.
The times they are a-changin'.