Hanoi's 82-hectre Old Quarter, described by some as "among Asia's best-preserved urban hubs of traditional commerce," is about to lose nearly 40% of its residents, as city authorities seek to reduce the neighborhood's population density which is nearly 8 times that of New York City's.
In order to bring the density down to 500 people per square hectare from the current 823, the city approved plans last Monday to build 16 eight to nine story apartment buildings in the Viet Hung Urban Area. The facilities will include kindergartens, primary schools, health clinics and other public works, according to The Hanoi Times.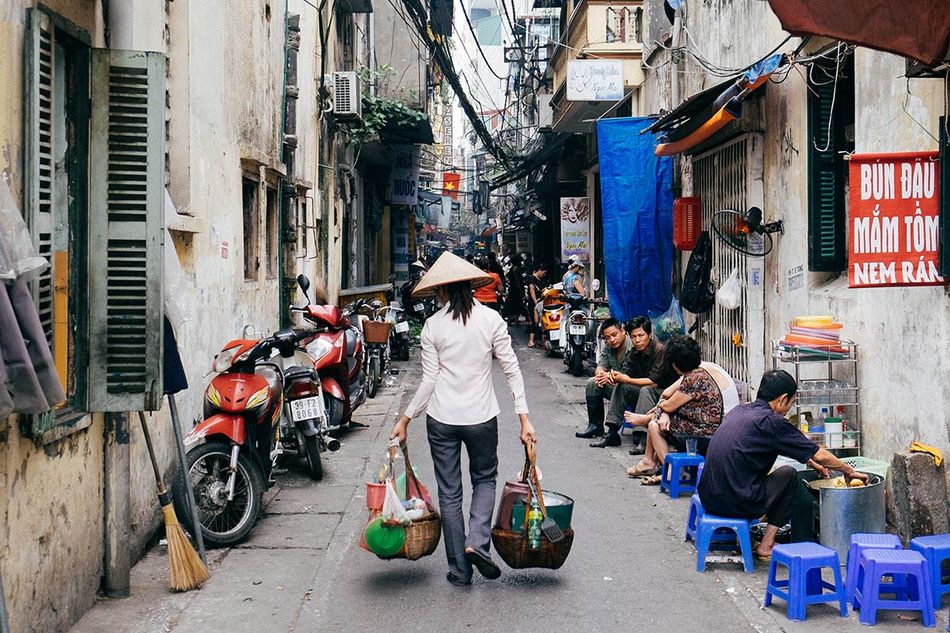 Some residents, such as newspaper seller, Hoang Thi Tao, are cautiously optimistic about the resettlement plan.
"The project will help to make the Old Quarter prettier, improve its residents' living standards and lure more foreign tourists," Tao told the Associated Press in February.
"But it'll also require a lot of resources and determination on the government's part. They'll need to give big compensation offers to persuade those people to leave," he added.
[Top photo via Chris Goldberg on Flickr]