District 10's Le Hong Phong, An Duong Vuong, Nguyen Chi Thanh and Tran Phu Streets are fortunate to enjoy the shade of hundreds of large trees that were planted more than 50 years ago. However, many of these trees are being literally swallowed by buildings that continue to inch their way towards the pavement.
---
Related Articles:
- [Video] 2 Dead, 1,000 Trees Uprooted As Historic Storm Rocks Hanoi
- Did You Know Stopping In The Shade Can Get You Fined?
- [Photos] Hanoi's Streets Before And After 500 Trees Were Uprooted
---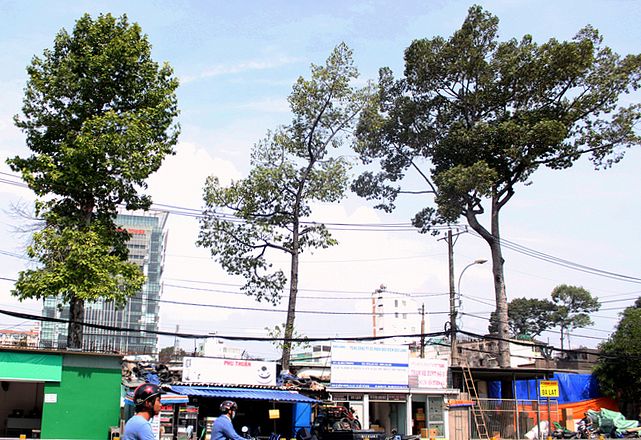 The trees, located on public land, are victims of unchecked urbanization as illegal constructions envelope their small tracts.
"These trees are public property but some have become seemingly private. Sometimes I can't even sit under a tree for some shade," a local xe om told VnExpress.
Some house owners, like Cao Hoang Chi whose home touches one of the trees in question have tried to get rid of them by expressing safety concerns, reports Thanh Nien.
"The tree presses against the wall of my house, chipping a part of it. During heavy rains or strong winds, it shakes my house," he said in a request to the Parks and Trees Company (PTC) that is responsible for the removal of trees in the city. "My family, too scared for life, has to rent another house to live because the rainy season is coming, and we're not sure when the house will collapse," he added.
The city's Department of Transport didn't seem particularly receptive to Cao's request. "The tree was planted… before the house was built. The construction surrounding the tree does not exist in the approved house plan," adding that the owner should "remove the illegal construction that is affecting the tree."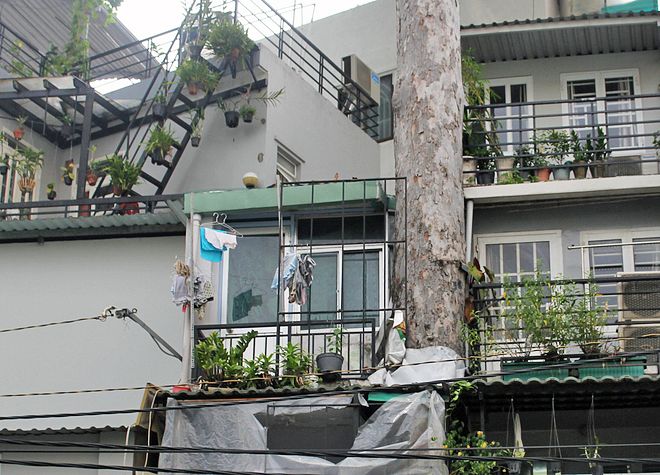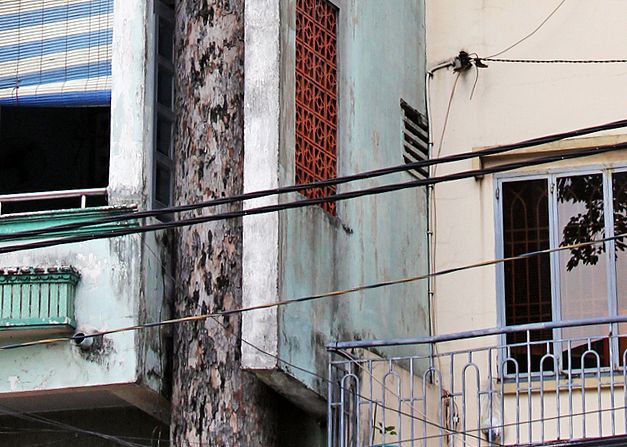 Saigon doesn't have many trees to spare. Thanh Nien reports that the city has seen its green space drop from 1,000 hectares in 1998 to 535 hectares in 2010 out of a total 44,030 hectares of urban space.
"According to the PTC, the city's green space per capita is about 0.7 square meters. It should be 7-9 sq.m by national standards. The equivalent figure is 105 sq.m. in Hong Kong, 60 sq.m. in Singapore, and 43.9 sq.m. in Kuala Lumpur," wrote the paper.