Part of Fashion Revolution Week, the online exhibition coincides with two presentations this week along with a social media campaign aimed at improving working conditions for women in Vietnam's many garment factories.
Named "80%" in reference to the fact that 80% of these workers are women between the ages of 18 and 35, the virtual exhibition organized by Fashion Revolution features sobering facts about human rights in clothing factories, accompanied by clandestine photos and quotes from employees.
"It's so hot in here surrounded by machines and piles of fabric, the outside heat comes through the ceiling. The high temperature makes us sweat non-stop. If someone has a strong body odour it's the true torture! Sometimes when I get home my family asks me if I went to work or if I was collecting trash," says one anonymous woman.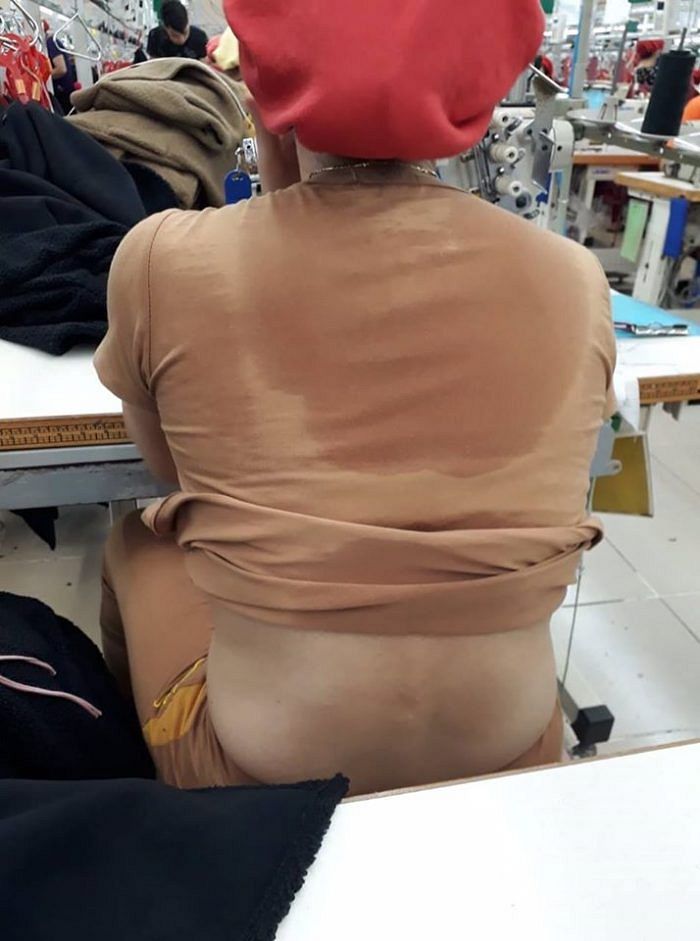 A press release sent to Saigoneer quotes Fashion Revolution Country Coordinator Ellen Downes: "During this global pandemic it is so important we demand that brands take responsibility for the women working in their supply chains. It is in the hands of fashion brands to stop their workers [from] falling into poverty as they lose their jobs and struggle to provide for their families."
The exhibition takes particular aim at the brands behind the factories, noting, only "5% of brands disclose data on the prevalence of gender-based labor violations in supplier facilities, such as sexual harassment and other forms of gender-based violence."
"80%" involves a call to action. It encourages the audience to download Instagram templates and tag a brand with the message "Dear (brand), I'm (your name) and I want to know how you're supporting the women #whomademyclothes" along with the hashtag "#whomademyclothes" and tag "@fashrev_vietnam." Netizens are also encouraged to come up with their own images and messages if they so choose.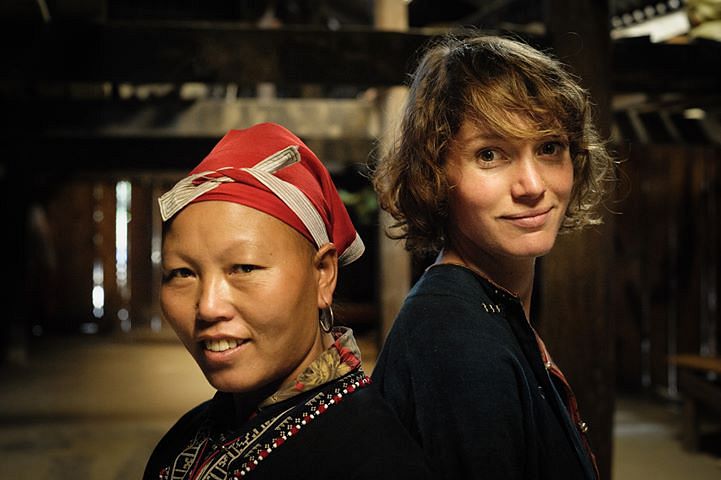 In addition to the campaign, a series of free presentations, talks and workshops is being hosted. The Fashion Open Studios events stream talks and workshops to people at home practicing social distancing via Instagram live. On April 25, the founder of Tamay & Me will screen a film about Mien ethnic minority clothing production in Sapa, and on April 24, the award-winning fashion brand Môi Điên will open its doors for a virtual tour and discussion.
Fashion Revolution is a global fashion activism group founded in the wake of 2013's Rana Plaza factory collapse in Bangladesh.