While in Paris the Helene Bailly Gallery is hosting an art show by designer Maurizio Galante and Viktor & Rolf are dressing models in canvasses, here in Saigon, we have the city's very first show that merges art and fashion in the form of photographs and sketches.
---
Related Articles:
- Saigoneer's Recent Art Picks
- Designer Spotlight: Linda Mai Phung
---
On the exhibition's opening night, many flocked to Dzung Yoko's show at the newly opened art space, Dia Projects Dong Khoi, where art lovers rubbed shoulders with fashion and design enthusiasts.
Dzung, a trained architect, has been working for the past couple of years as an art and creative director for major international fashion magazines, such as ELLE and L'Officiel in Vietnam.
His first solo show features three personal works as well as commissioned ones. By entwining concept sketches and photographs, viewers have the chance to better understand Dzung's creative process as well as an overview of his various collaborative projects during the past two years.
"For the commissioned work, I obviously have to follow the themes or direction of the magazine for each particular issue but there is also my personal vision and interpretation of the theme. This is why I always work with different photographers, to find the right voice to express each different idea," explained Dzung.
This influence is clear as his commercial work is dominated by images of strong, independent women and socio-racial undertones. For the Chanel SS15 campaign, three women – one Caucasian and two Asians – are seen on a beauty pageant podium where the dark skinned Asian model is crowned while the other two contenders are visibly discontented. Here, Dzung does two things: he breaks away from the Vietnamese obsession with white/light skin tones and also pokes fun at social media by placing digital jargon on the pageants' sashes.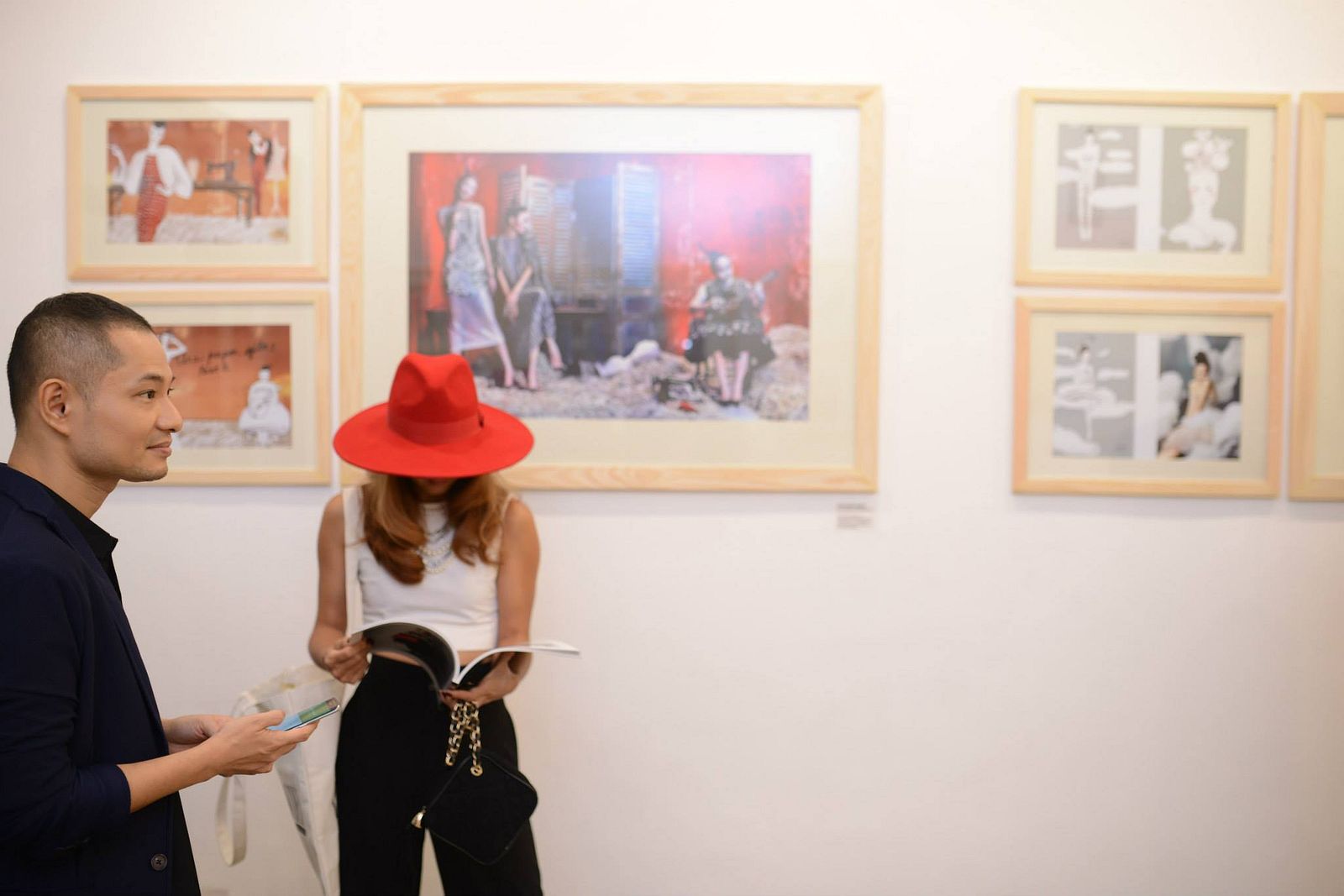 The thread of feminism is present again in his personal 'red series,' which is created around Vietnamese singer Ha Tran.
"In Vietnam, we consider her to be our own Björk, both for her music and her personality. She is very strong and I wanted to create avant-garde style photographs. In this work, I wanted to show the need to remain strong even though you feel vulnerable."
Ha Tran, dressed in rigid and spiky dresses, is at the centre of the photographs. Her small frame, combined with the severity of the garments, highlight this duality that sees the subject unmoved by the domineering sculptures (The Warriors) by artist Nguyen Thuy Hang towering over her.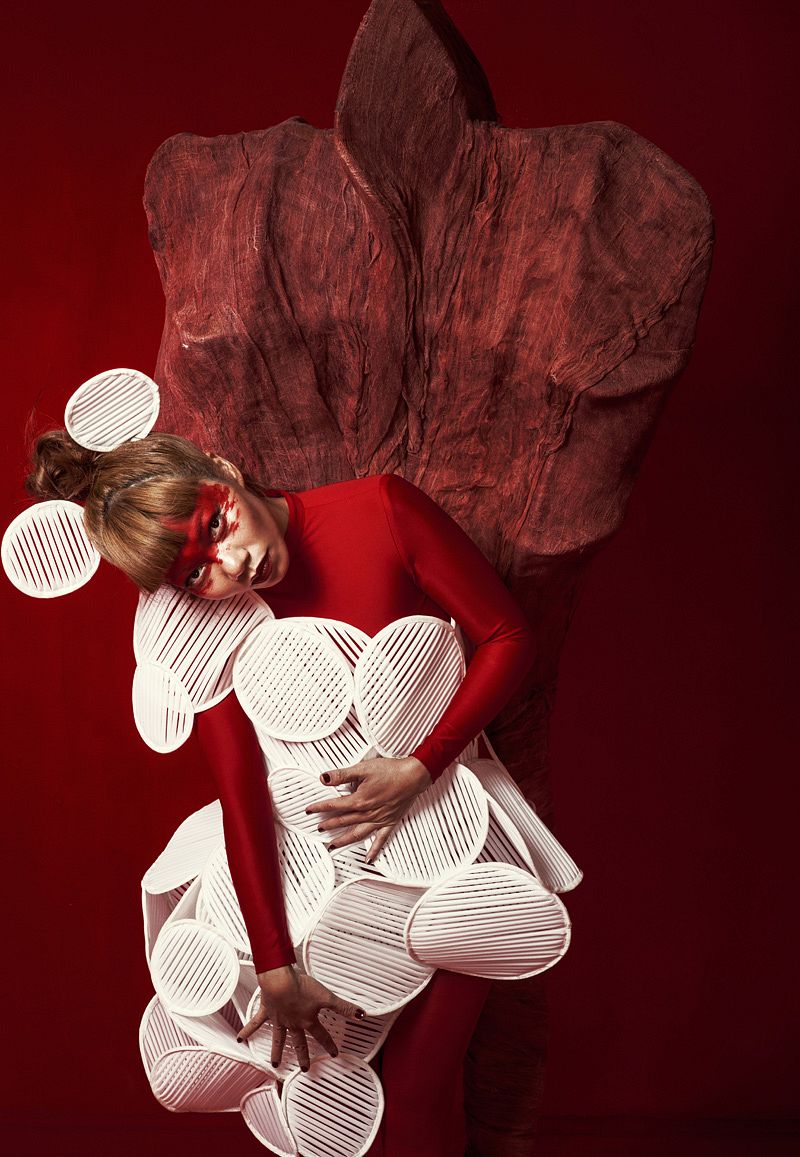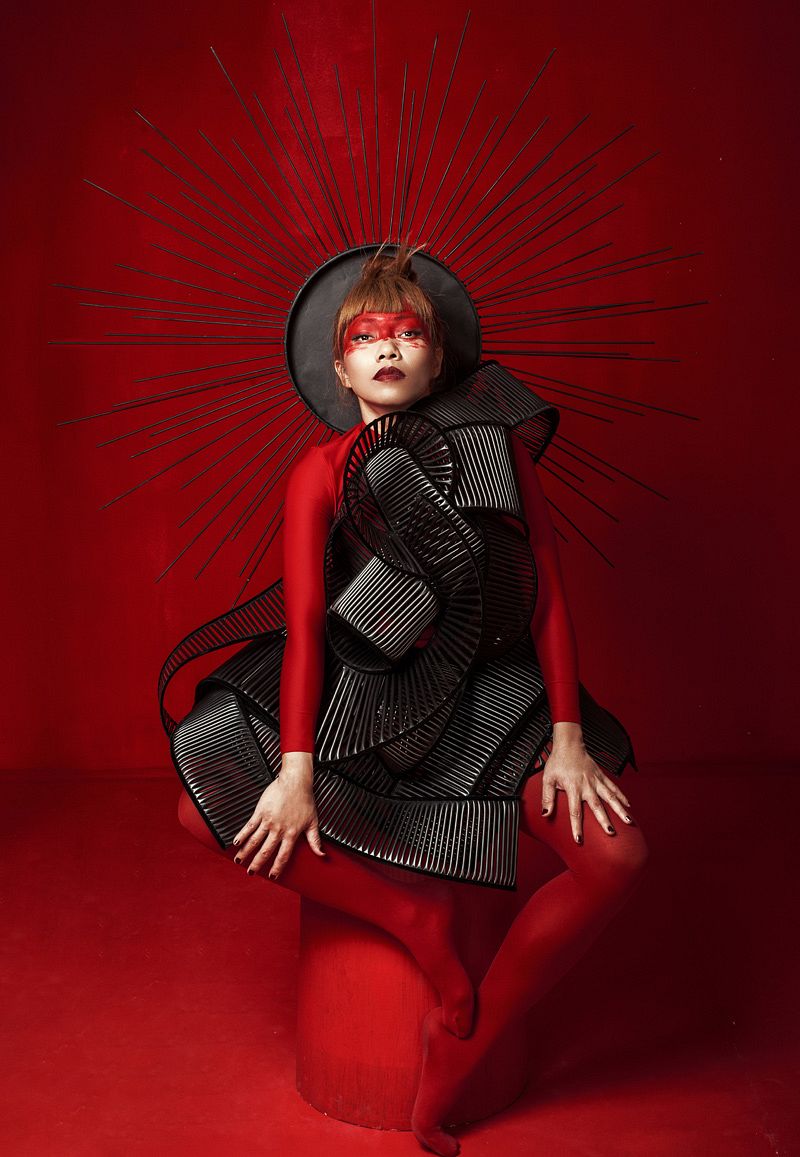 His other personal works are embedded in historical and mythological scenarios that challenge ideas and feminine symbolism. In 'Fantasy,' a model in a seductive and confident pose sits on a unicorn while wearing a swan-patterned bodysuit and Elizabethan ruffs, all elements associated to virginity and fidelity.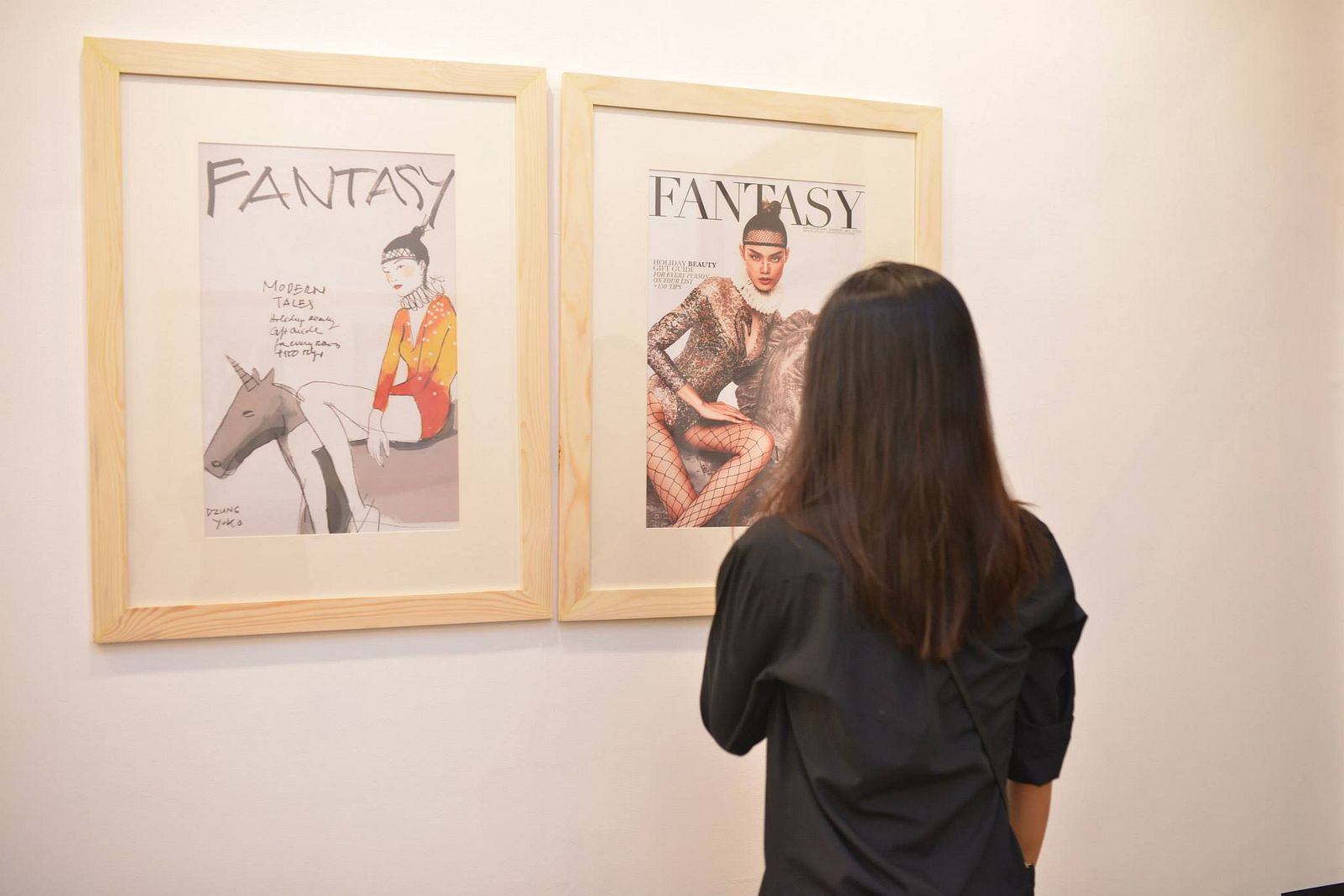 Dzung's artwork pushes the boundaries of the contemporary Vietnamese vision of beauty and women's position in society. This is probably the reason why the scenarios envisioned often take on the form of a distant dream or of a futuristic world.
With this exhibition, Dia Projects also organised talks between Dzung Yoko and university students who had the opportunity to learn about what it takes become a creative director in the publishing industry. Expanding the relationship and visibility of different creative fields rising in contemporary Vietnam is one of the core intentions of the art initiative.
Dzung Yoko Solo Exhibition is on display until the 25th of July.
Dia Projects Dong Khoi - 103 Đồng Khởi, 2nd Floor, Dist. 1, Ho Chi Minh City, +84 838 238 188
[Top image: Ha Tran - Creative director: Dzung Yoko, photo by: Milor Tran, make up and hair: Tung Chau Tran, fashion by: Vo Cong Khanh, featuring artwork from " The Warrior" by Pham Thuy Hang]