Yesterday evening, crowds gathered along District 1's Bui Vien Street for the grand opening of Saigon's second pedestrian-only zone.
According to Tuoi Tre, the 850-meter-long pedestrian street will operate from 7pm to 2am on weekend nights. Ho Chi Minh City Deputy Chairman Tran Vinh Tuyen told the crowd during Bui Vien's opening that the street would be "more civil and safer than before," the news outlet reports.
Bui Vien's pedestrian-only debut comes after a total investment of VND12.7 billion from city authorities, including VND10.8 billion to repave the street's sidewalks with granite and bury power lines underground, reports VnExpress. Additional perks of the new and improved street include a set of welcome gates at each end, a series of rubbish bins and complimentary WiFi in the pedestrian zone.
The initial proposal for the downtown walking zone was put forth in March and became official in June, however its opening was delayed last month as construction ran behind schedule.
Sunday evening's festivities ushered in a new era for Saigon's backpacker district. Moving forward, Bui Vien is expected to host regular weekend events, including music and art performances, while businesses will be permitted to move onto the sidewalk during pedestrian-only hours.
Take a look at the grand opening below: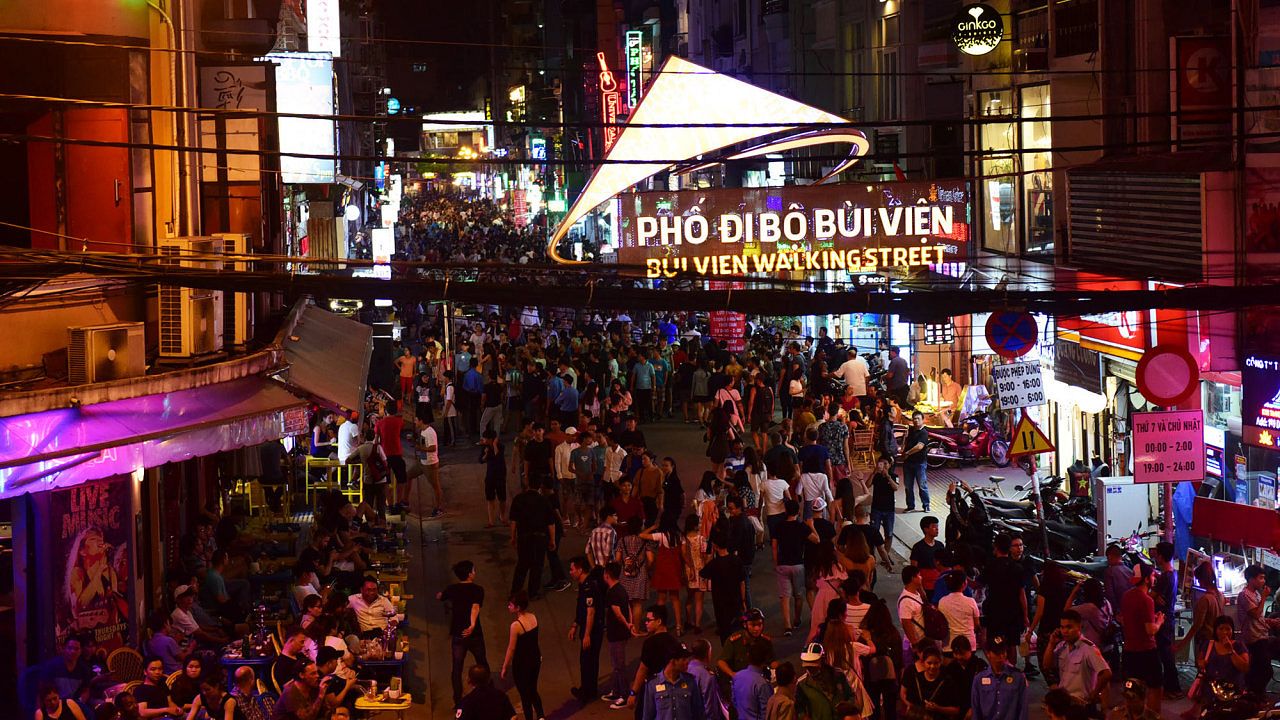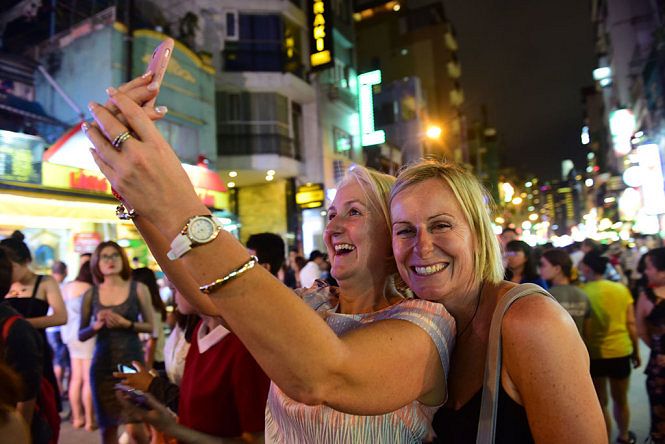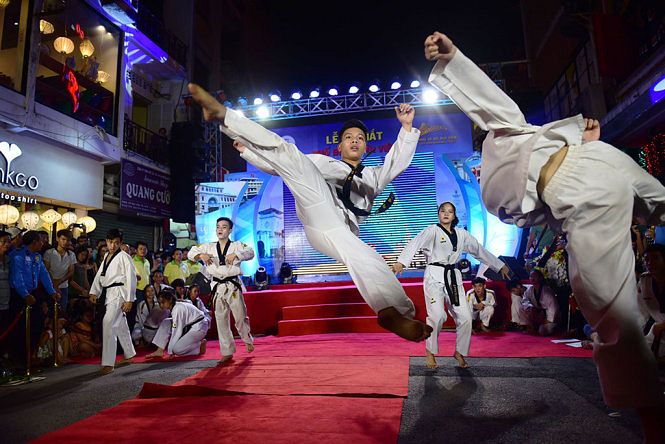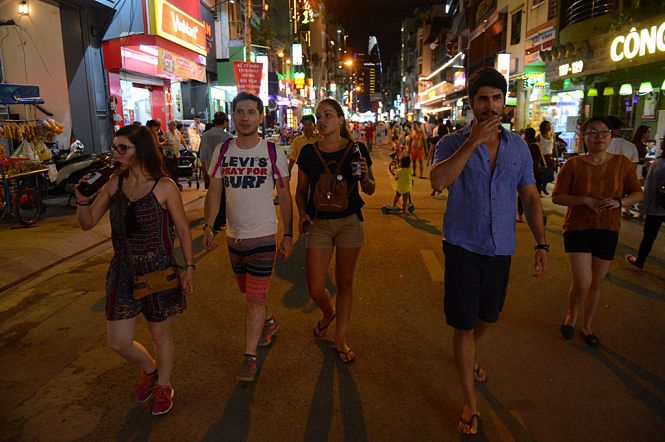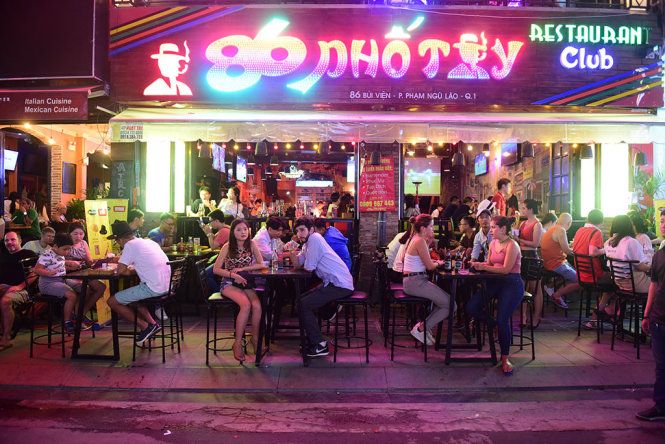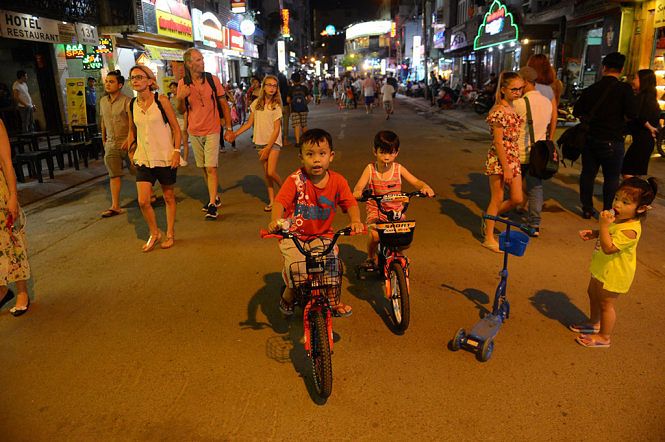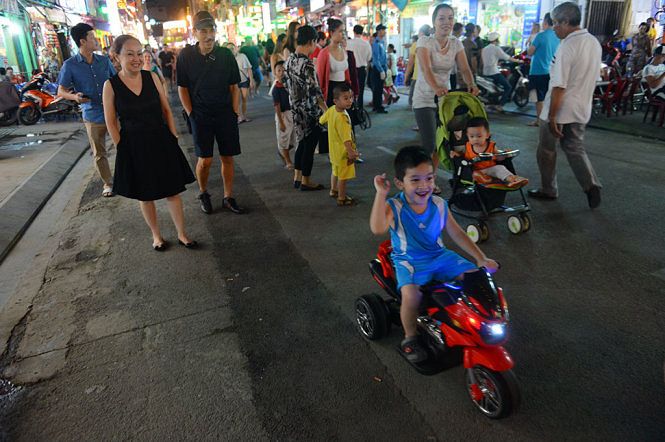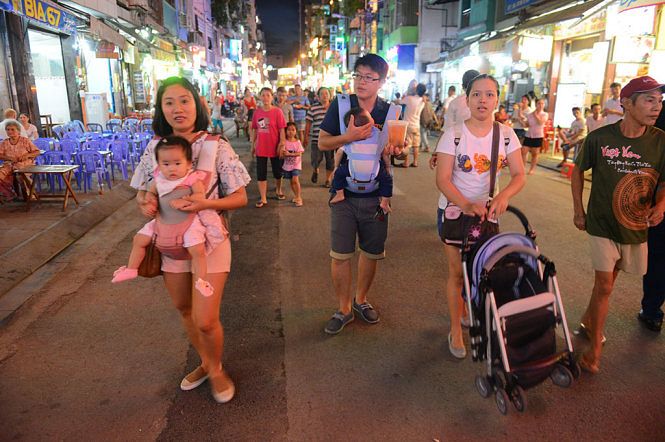 [Photos via Tuoi Tre]
---

Related Articles:
---