Saigon's river buses are finally here, but it may be a couple of months until city dwellers can actually traverse local rivers by boat.
A few weeks ago, Saigoneers were excited by the prospect of taking a ride on the city's first-ever river bus route after municipal officials announced an August launch date for the service. If these photos taken near the line's first station at the Bach Dang Wharf are any indication, things are going well for the river route.
However, according to Nguyen Kim Toan, director of Thuong Nhat Company's service management team, the docking platforms for the bus route are taking longer to finish than expected. Thus, it looks like the official launch date might be pushed back to at least late September, reports Zing.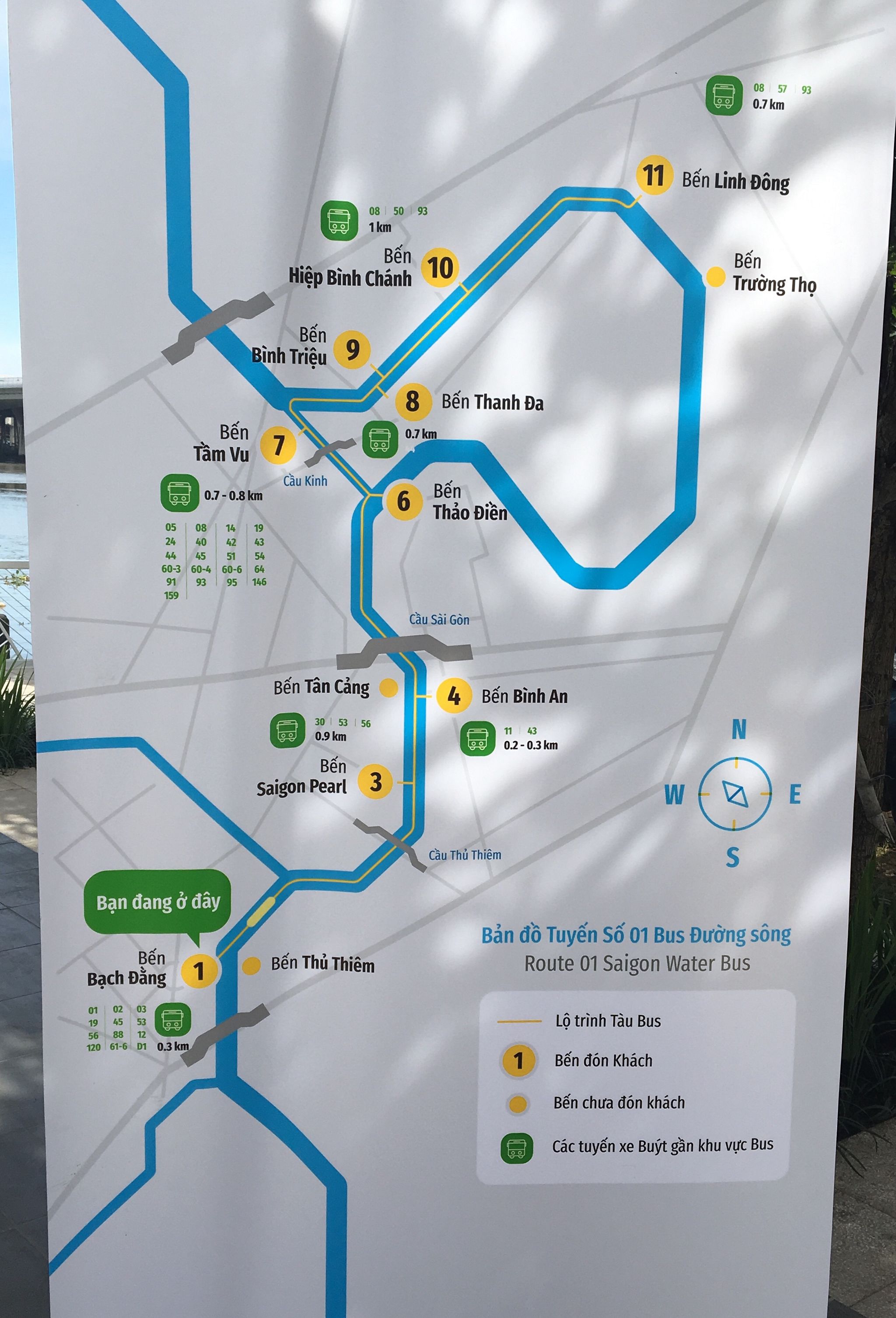 Toan told the news source in an interview that should the land components of the stations be finished by August, the company would start a trial run to make sure the buses operate smoothly. This test run could take from one to 1.5 months before the river bus line could begin accepting passengers.
According to the plan, the company will use five boats, each capable of ferrying 80 passengers at the same time. Each trip from the first station in District 1 to the last station in Thu Duc District, or vice versa, will take 30 minutes.
Meanwhile, have a closer look at the river bus line's fleet of flashy new boats: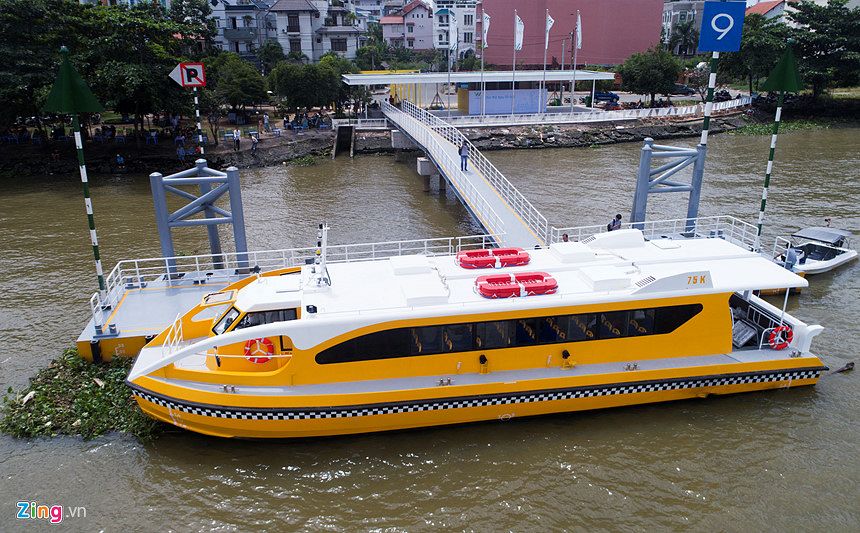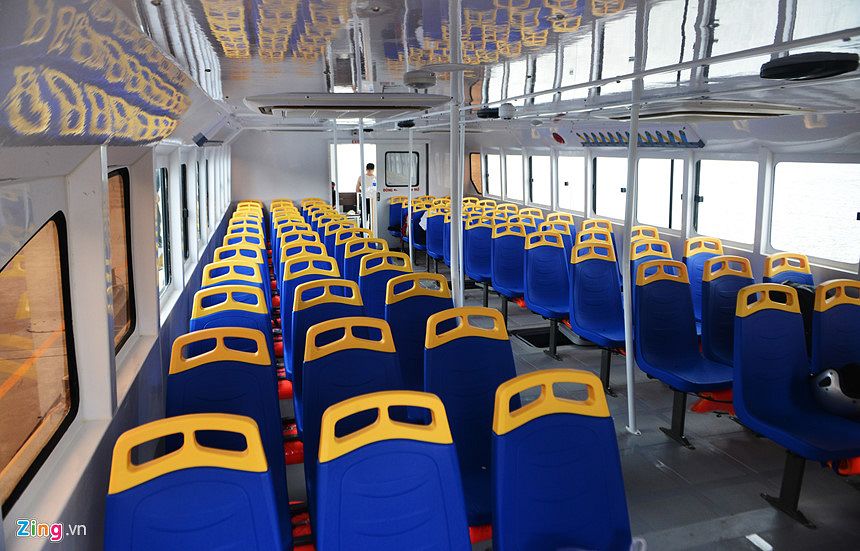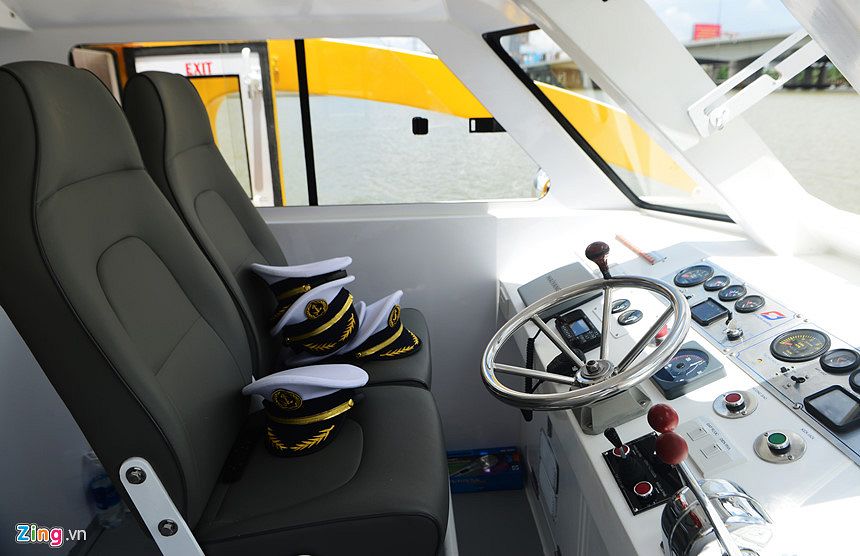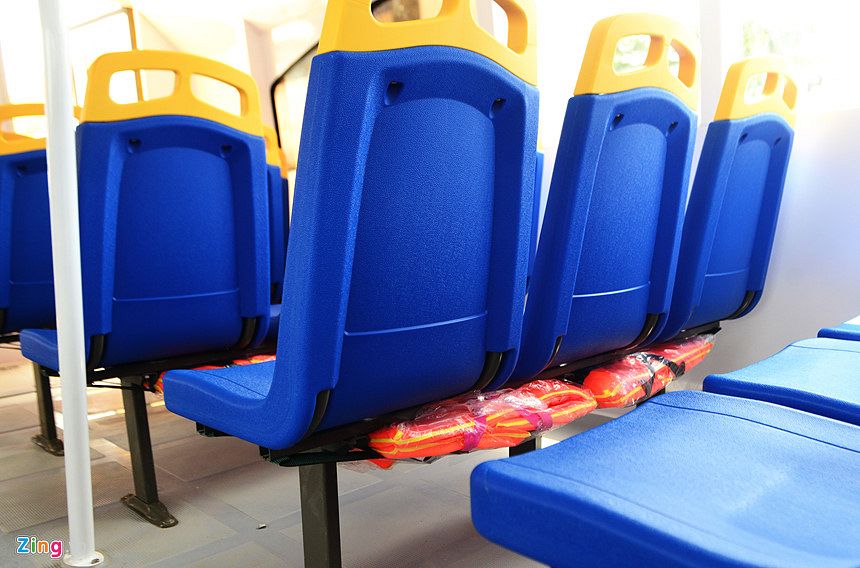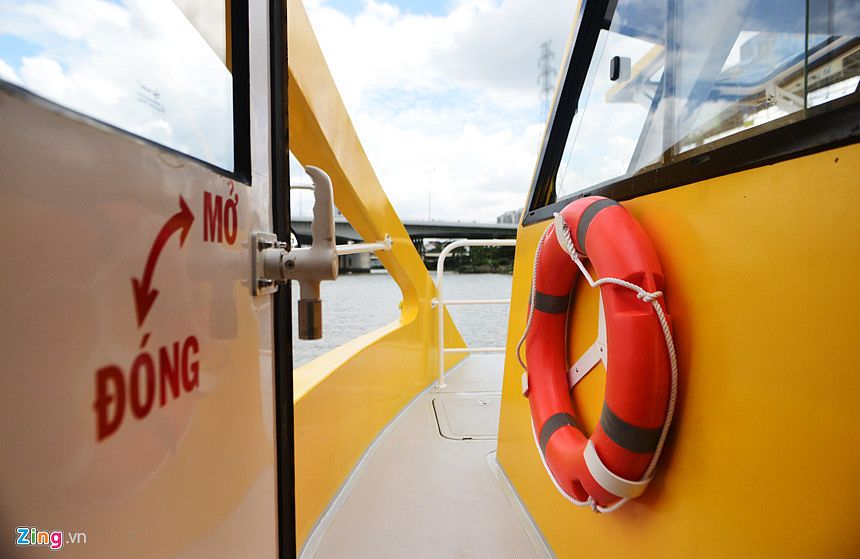 [Photos via Zing]
---

Related Articles:
---