Details

Published on Friday, 12 January 2018 13:09
Written by Saigoneer.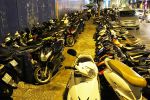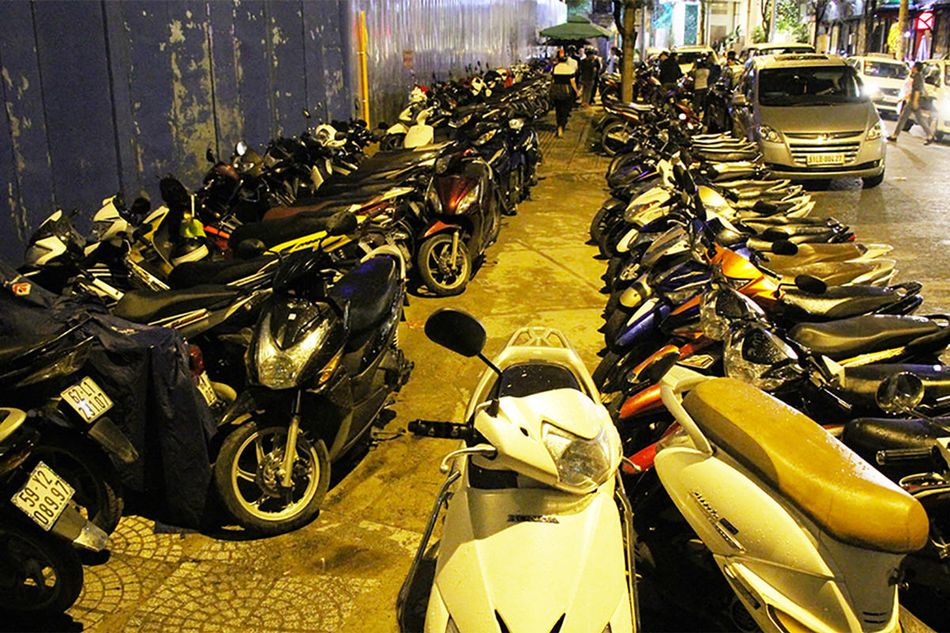 In a surprising move, the Ho Chi Minh City People's Committee has ordered district leaders to temporarily close all local sidewalk parking lots by the end of March.
Saigon's sidewalk saga has taken another turn, as VnExpress reports that municipal leaders have decided that pavement-based parking lots need to go, at least for some time.
This comes just a few days after Doan Ngoc Hai, the vice-chairman of District 1 and controversial champion of last year's sidewalk-clearing campaign, tendered his resignation. However, his bosses have not accepted his decision yet, the news source shares.
A new decree on the issue states that sidewalks need to be prioritized for pedestrians, while sidewalk activities considered necessary must be regulated and profit-free. Additionally, they must not worsen traffic congestion or defile the city's aesthetic.
Accordingly, VnExpress shares, existing lots will only be allowed to remain open if there is a demonstrable need. Such lots will be run by the city Volunteer Youth Force, or by private businesses, with no parking fee.
District 1 alone features 48 sidewalk parking lots run by different departments. These facilities will be evaluated during the closure period.
Vice Chairman Hai, who has been dubbed Captain Sidewalk, had previously called for such lots to be closed, and said yesterday: "Shutting down these parking lots will help reduce the number of private vehicles entering the downtown area, and therefore curb congestion. It will clash with certain individuals and interest groups, but I'm determined to get ride of these [parking lots] today."
These interests were mentioned in Hai's resignation letter as well, in which he claimed that his campaign failed when it ran into businesses worth millions of dollars that were backed by local officials.
Stay tuned as April approaches, as more drama is sure to play out on Saigon's sidewalks.
[Top photo via VnExpress]
---

Related Articles:
---