Details

Published on Tuesday, 29 May 2018 11:00
Written by Saigoneer.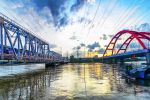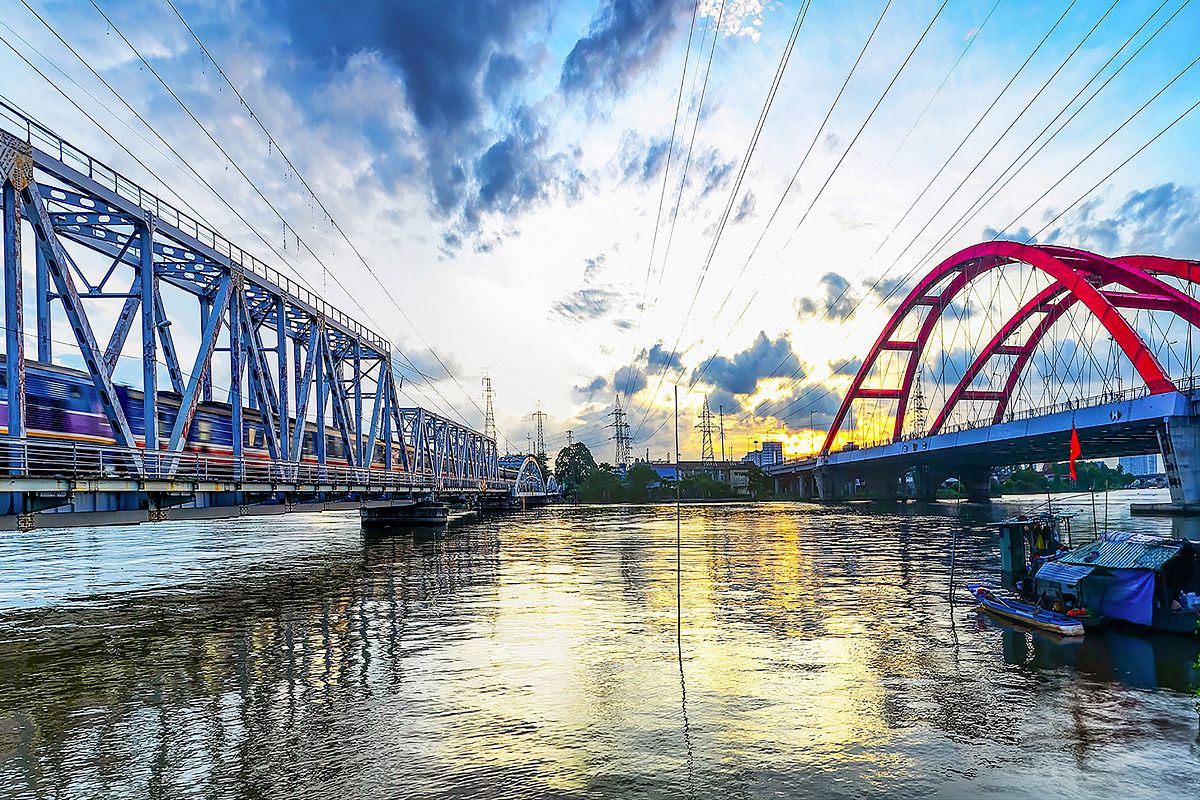 Once construction on Saigon's Binh Loi Railway Bridge finishes, ships will be expected to pay a fee to pass beneath the new structure.
At the moment, the crimson Binh Loi Road Bridge and the Binh Loi Railway Bridge cross the Saigon River, linking Binh Thanh and Thu Duc Districts. The former, finished in 2013, is one of the city's most advanced infrastructure projects in recent years while its railway counterpart is also receiving an upgrade, which is due to be completed in the first quarter of 2019.
However, the railway project found itself embroiled in controversy not long ago when its contractor – a joint venture between construction companies GUD and STD – announced that ships would have to pay a toll to pass under the new bridge. According to Tuoi Tre, local residents were confused about why boats must shoulder the fee when they're not the ones using the new infrastructure.
Vu Duc Cuc, CEO of GUD, told the news source that the river toll booth, Saigon's first, is necessary because the new railway bridge will allow more ships to travel on the river. The old Binh Loi Railway Bridge was built more than a century ago with an air draft of only 1.8 meters. Ships and barges that are below 300 tons in weight can safely pass under the bridge at any time of the day, but those heavier than 300 tons can only cross during low tide.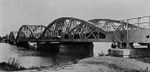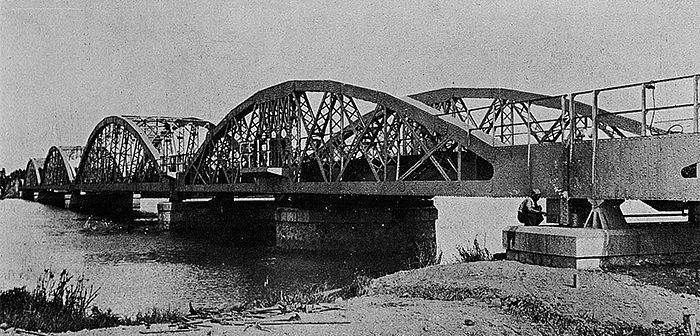 Cuc added that the river toll will only apply to barges heavier than 300 tons, at VND70 per ton per kilometer for 20 years and nine months to cover VND1.1 trillion. In comparison, most of Vietnam's road toll booths charges VND240 per ton per kilometer. The collection of the toll will be handled by a state agency to "ensure transparency."
Plans for the new Binh Loi Railway Bridge started in 2014 and the project officially broke ground in April 2015. The new bridge will be 521.2 meters long and 90 meters away from the existing road bridge. The current railway bridge was built in 1902 as part of the initial phase of the Saigon-Nha Trang railway line by the Société de construction de Levallois-Perret.
[Top photo by Do Trong Danh via Khoanh Khac Vang]
---

Related Articles:
---