One of the two runways at Saigon's international airport will be shut for six months so needed repairs can be performed, while a new terminal will be unveiled in three years.
Despite previous repairs, runway 25R/07L has deteriorated, with new cracks and fissures appearing that make it dangerous for use. On May 27, the Prime Minister approved a proposal to remedy the degeneration, with work expected to begin at the end of June 2020. The project will be overseen by the Ministry of Transportation.
In addition to the runway renovations, the approved plans include four new taxiways, improvements to the water drainage system that has caused frequent flooding, and upgrades to the signal lights system. All told, the work will take 14 months and cost VND2 trillion (US$86.7 million).
The long-discussed T3 terminal was also approved this month. Located on land formerly held by the military, the new terminal will serve international flights and cargo. Lai Xuan Thanh, chairman of the Airlines Corporation of Vietnam (ACV), announced they had enough funds secured to begin work on this at the end of June, and "will strive to complete the project after 37 months of construction."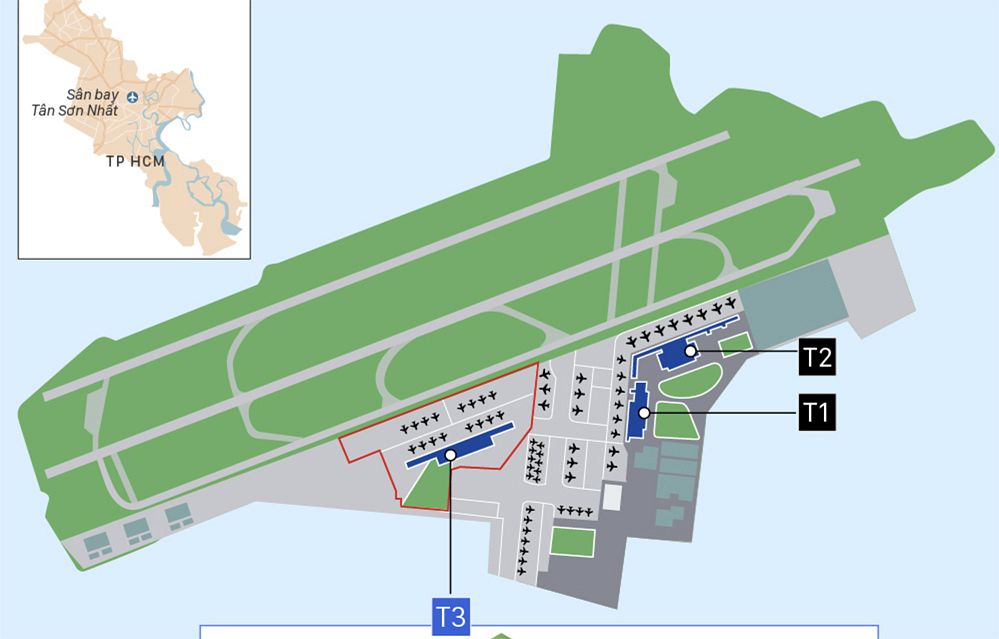 Meanwhile, the Ho Chi Minh City People's Committee has submitted formal paperwork requesting land and permission to build a road connecting Tran Quoc Hoan Street with Cong Hoa Street. They reason that the area, which is already prone to traffic jams, will only get more congested with the addition of the third terminal and increased use of the airport.
The necessary upgrades will serve as something of a holdover until the planned Long Thanh International Airport in Dong Nai opens, which would be in 2025 at the earliest. In the meantime, Tan Son Nhat has a current capacity of 36-38 million passengers per year, yet accommodated 41.2 million last year. The improvements and new terminal will increase its capacity to 50 million.
[Top photo via PixHere]