VietWash, a new, high-end carwash chain has just launched in Saigon and offers both customers and their motorbikes some pretty nifty amenities.
Instead of the usual hand washing techniques, the company uses automatic washing technology akin to carwashes in the West. And while customers wait for their bikes, they are treated to free WIFI, air conditioning and foot/body massages.
The wash receives around 500 customers per day at its District 5 location (at the crossroad of Hùng Vương and Nguyễn Duy Dương streets) and plans to open 5 more by the end of the year.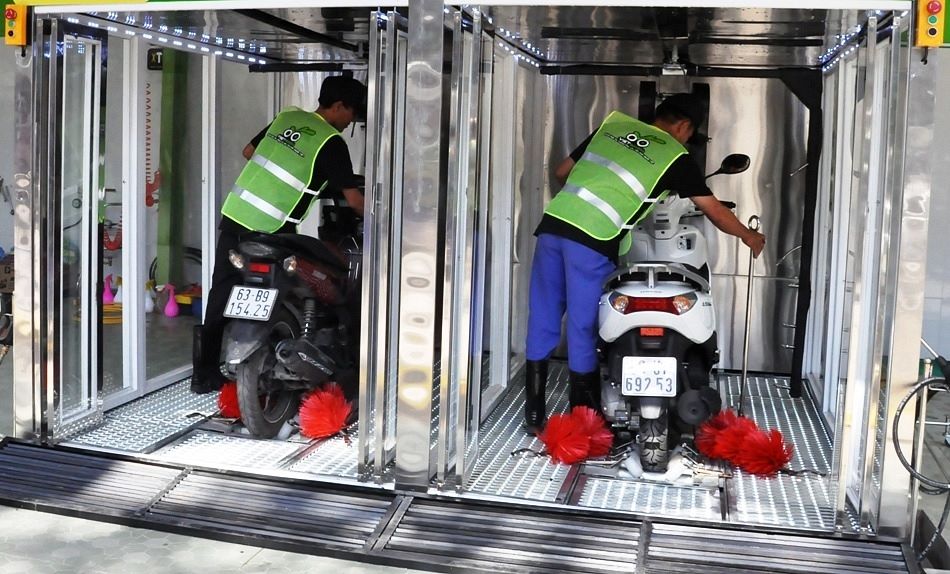 Each wash will set you back a paltry VND20,000 and takes about 5 minutes.
Will Saigon's digital nomads start working out of the bike wash rather than expensive cafes?
Yeah, probably not…