Thousands of people flocked to the streets of downtown Saigon on New Year's Eve, jockeying for position to catch a glimpse of the elaborate fireworks displays.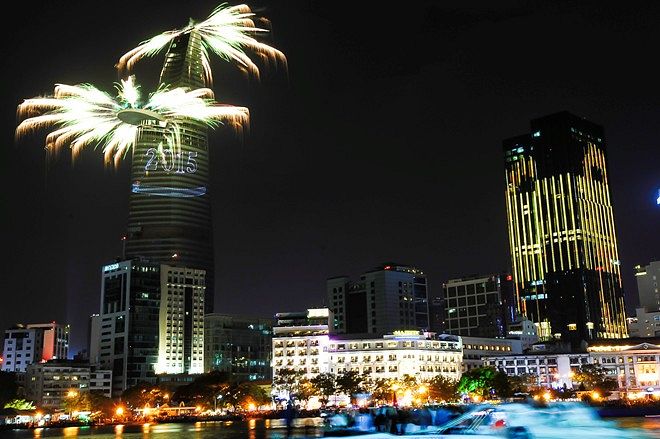 The highlight this year was the Bitexco Tower's fireworks show which draped the tower in multi-colored hues. The 1,300 fireworks were imported from France and launched from the buildings normally inactive helipad.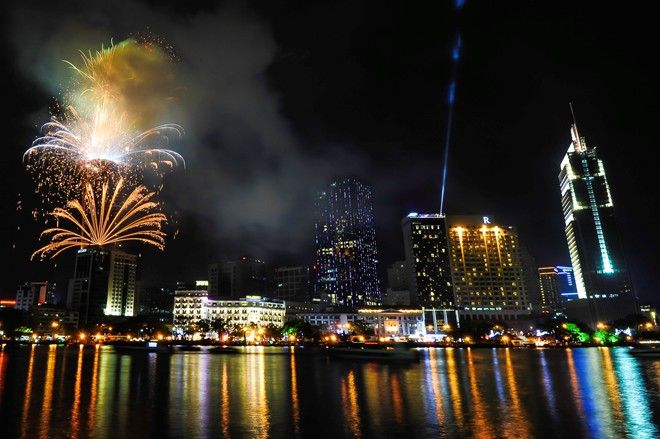 Once all the fun ended, onlookers started their pilgrimage back home, leaving many streets around the city in gridlock for hours.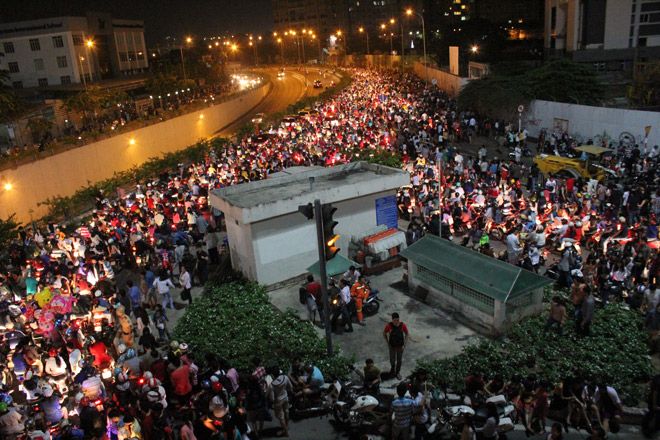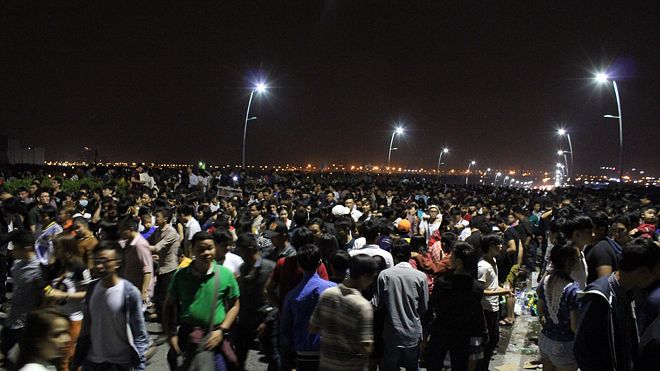 Tuoi Tre used a drone to film the fairly epic Bitexco fireworks show from the skies
Warning: the soundtrack is composed entirely of ABBA.
[Photos via Zing and VN Express]