Last night just after 9pm, a deadly fire broke out at a District 3 karaoke parlor and quickly spread to neighboring buildings.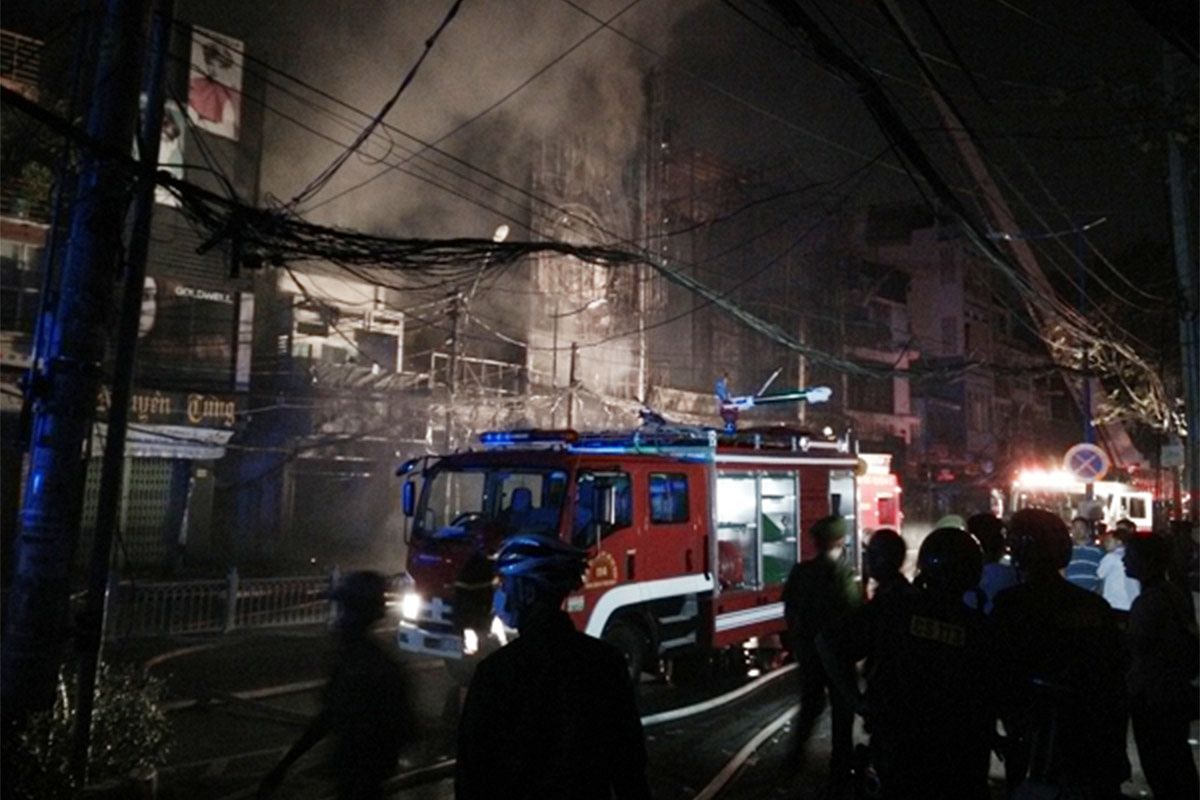 At a press briefing at 1:30am this morning, Nguyen Van Dieu, Chairman of the district's People's Committee, said that the fire may have originated from the signboard of the Idol karaoke parlor on Tran Quoc Thao Street.
Vice Mayor Tat Thanh Cang said that the blaze had killed one person and destroyed at least five adjacent houses, adding that combustable materials stored in the buildings may have impeded firefighters.


Residents living nearby were evacuated and power was cut off to the area as firefighters battled the inferno until 12am when they managed to extinguish the smoldering buildings.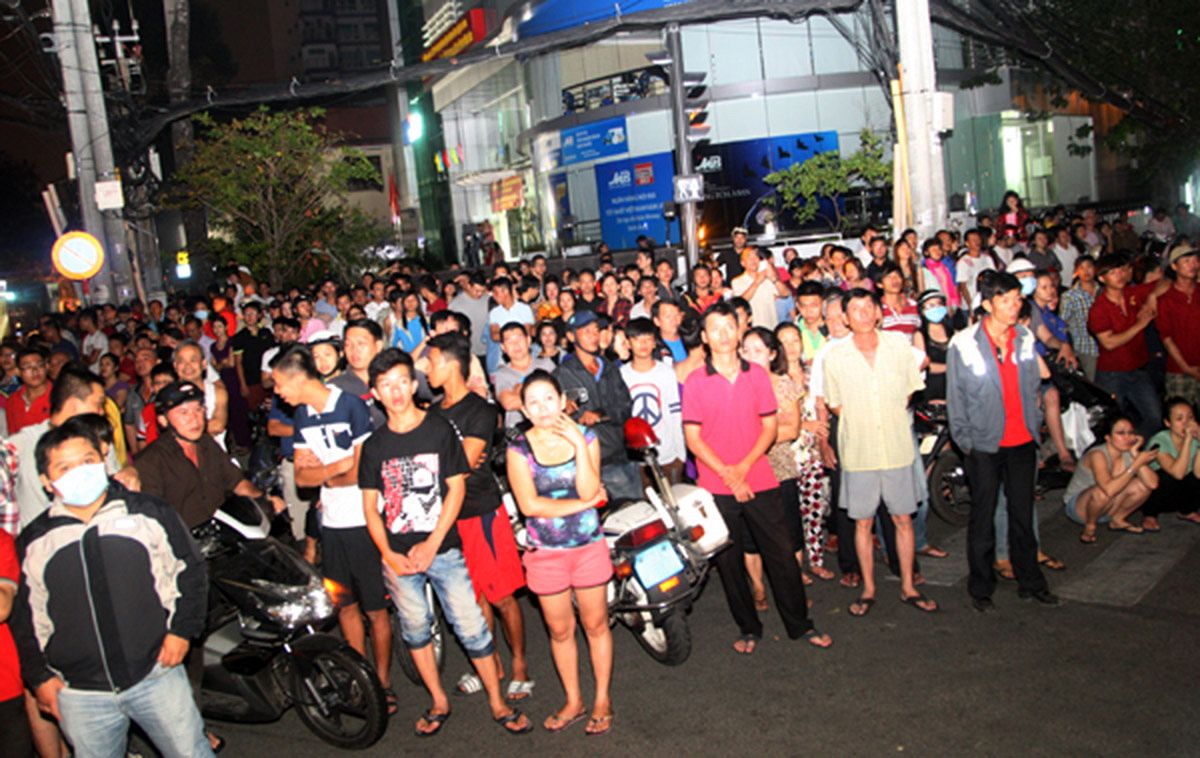 "I've never seen such a big and horrendous fire," a lady living nearby told VnExpress.
Police said that they had arrested two men for allegedly attempting to steal two motorbikes amidst the chaos.