Ahead of the Saigon release of E.P 2.0 tonight, Hanoi-based rock band Nhung Dua Tre provides a glimpse into the inspiration behind their latest effort.
Bui Xuan Loc, lead vocalist of the indie alt-rock band Nhung Dua Tre, has finally taken me to the tea stand he keeps talking about. He loves it here because they serve extremely tasty nhân trần, a sweet, almost medicinal herbal tea. It also helps that the stand always has a bucket of good điếu cày on hand.
We're chatting with Dustin Ngo (春風)春風), producer of the band's latest effort, E.P 2.0, about his approach to Nhung Dua Tre's sound, particularly on the track "Bay Duoi Lan Mua (Flying Under the Clouds)".
Ngo lifts his arms above his head, saying: "This song reminds me of walking in a forest and seeing a huge clearing in front of you. I wanted to make this big and expansive sound. I wanted to make this song soar."
I turn to Loc and see if any of this resonates with him, but he remains silent. When the điếu cày is good, he doesn't say much at all.
The songs on Nhung Dua Tre's E.P 2.0 are not obvious. Loc's lyrics have an unknowable quality and their meanings are constantly changing, even for him. But for young people in Hanoi, Nhung Dua Tre's music tries to make sense of living and growing up in their rapidly changing city and country.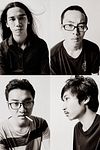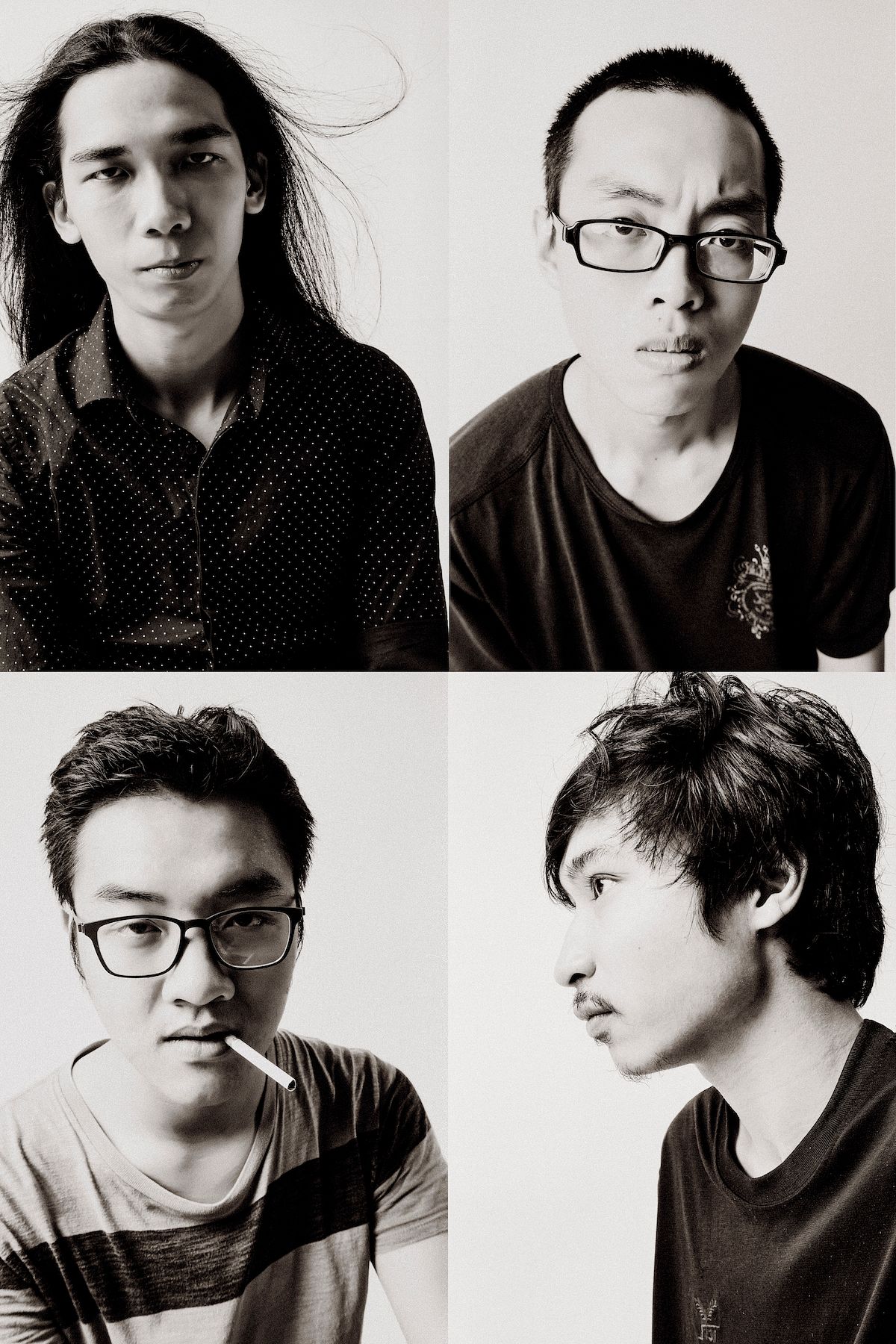 "Di Tim (Searching)"
A few days later, I'm sitting with the band at Hanoi Creative City. The punk metal festival School of Mosh takes place around us. Today, heavy rain has deterred many people from attending, but building a culture of live music in Hanoi has never been easy.
In July 2017, the popular venue The Rec Room, located on the 19th floor of Hanoi Creative City, suddenly announced its closure. Like other live music venues, The Rec Room had been squeezed out by landlords seeking more secure tenants.
Nhung Dua Tre was invited to play for The Rec Room's final weekend, and as the band loaded into the venue for the last time, they regretted not spending more time here. Their soundcheck eased into a jam fueled by the energy of a room filled with the setting sun, as well as the disappointment of another live music venue closing down in the city. It was here that Nguyen Ba Truong Son, the band's lead guitarist, composed the "Di Tim" guitar solo that would make it onto the EP.
On one level, Loc tells me, "Di Tim" is a love song about looking for a girl in Hanoi. But now, he sings the song for all the people working against adversity in the city to find the art they need to survive.
"Mot Thoi Dam Me (A Time of Passion)"
To be a musician in Vietnam – an independent musician, no less – is not an easy feat. Young people strain under pressure to study, work and get married. Few parents believe being in a rock band is a worthy use of their children's time.
During Tet, Son locked himself away to compose a new song. The band was desperate to make new music, and he didn't want to slow down the momentum. Choosing music over family, however, did not impress Son's parents.
When he brought the music to the band, Loc found it easy to write lyrics for the song. The frontman, too, had been managing some family problems of his own: his father had just destroyed his first guitar because his grades had slipped.
The resulting track, "Mot Thoi Dam Me", is about wanting to return to a more innocent time when being in a band was about simply having fun, Loc explains. As they get older, though, things change: the group also recognizes that in order to make music, they have to balance music with other parts of their lives. After Nhung Dua Tre's performance in Saigon tonight at Yoko Cafe, Loc will return to Hanoi for exams. He can't fail another subject: his other guitars are worth a lot more than the first one.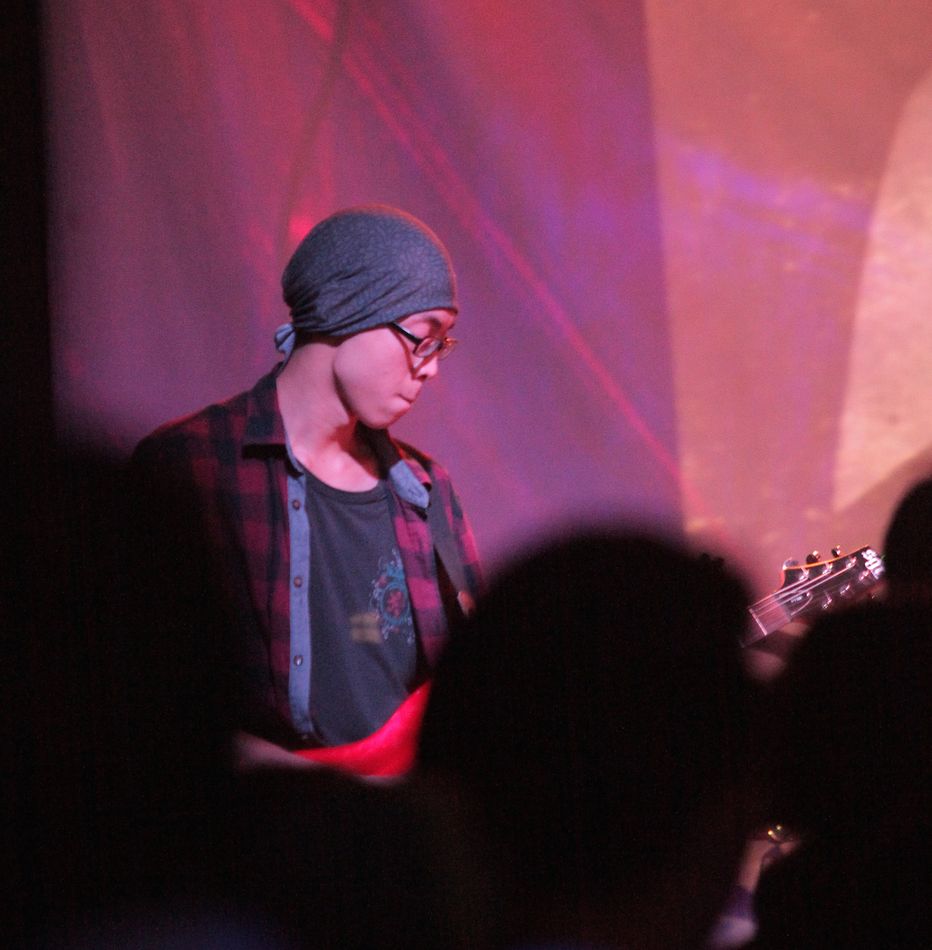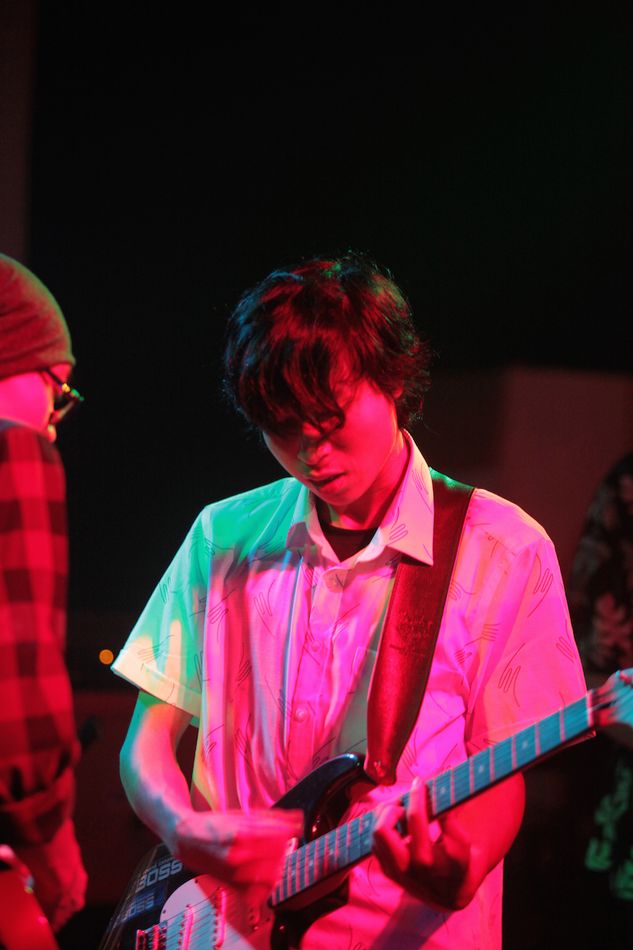 "Mua Thu (Autumn)"
The day before Nhung Dua Tre launches E.P 2.0, at Hanoi Rock City, Loc and I sit at a tea stand on Hoang Dieu drinking trà đá and enjoying the first tentative days of autumn.
The impermanent beauty of autumn in Hanoi has evoked poetic feelings from Vietnam's most celebrated songwriters. Throughout the season, terrible versions of Trinh Con Song's beautiful composition "Nho mua thu Ha Noi (Missing Hanoi's Autumn)", are blasted out of public loudspeakers. The band loves these songs – their parents sang these songs when they were younger – but today, Nhung Dua Tre says, these melodies say nothing to them about their lives.
"Mua Thu", Nhung Dua Tre's own autumn-in-Hanoi song, is unlike the city's previous musical tributes. Loc sings passionately and urgently about not understanding why his generation was born in a city that changes faster than people can keep up. He asks earnestly why we love this city so much, despite the chaos of its crowds, pollution and construction. Their Hanoi autumn is not about Ba Dinh Square. Instead, Nhung Dua Tre spend the cool-weather months hanging out with friends in punk bands and riding around the city sampling the điếu cày at different tea stands. This is the autumn-in-Hanoi song with which the band and its fans will grow up.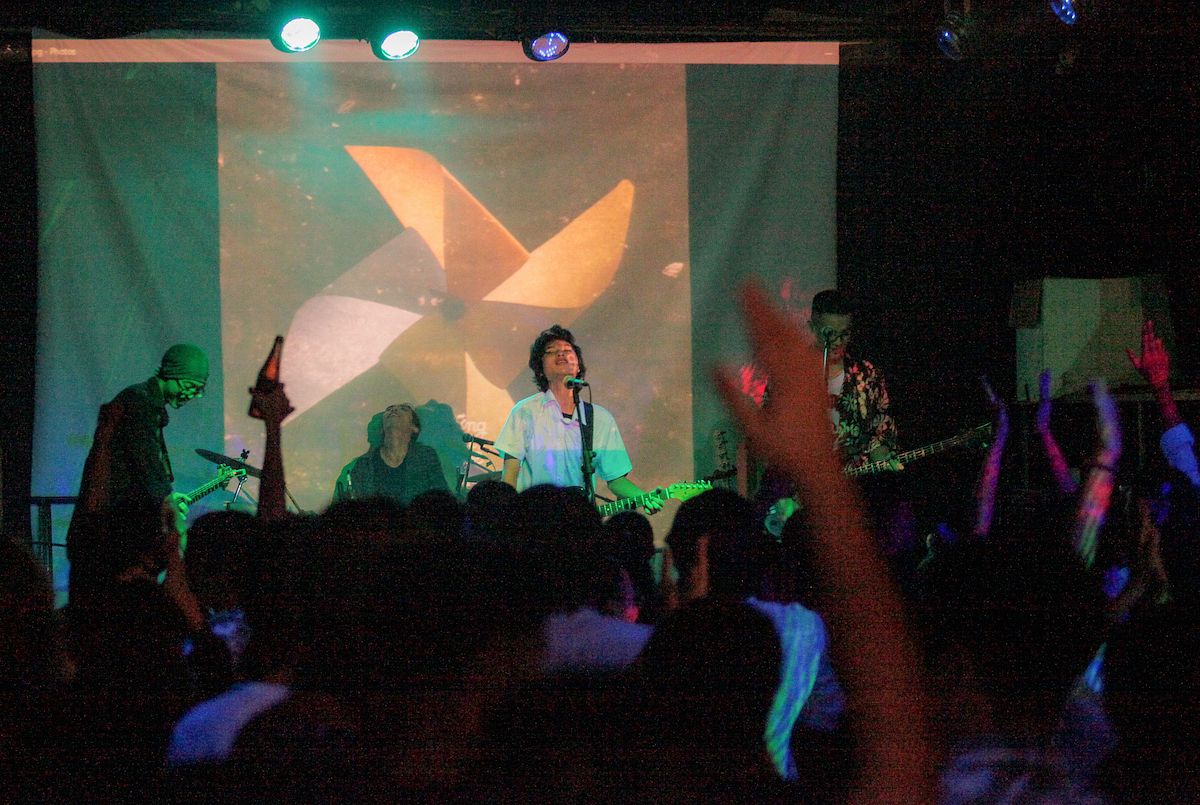 Outro
On the night of their EP launch, Nhung Dua Tre is killing it on stage. The musicality between the members is physical, as they swerve and lunge around each other. Loc's voice soars above and under atmospheric riffs and beautiful waves of sound.
At the end of their last song, the crowd picks Loc up and crowdsurfs him around the room twice. When he returns to the stage, out of breath, the boys want to play another song, but they've played all the songs they rehearsed. After a pause, the band launches into a second rendition of "Mua Thu". The crowd loves it. The weather all weekend has been perfect and no one wants to go home.
The day after the show, as if Loc had called upon it to return, autumn falls over Hanoi. We are all huddling around our cups of hot nhân trần watching the rain. Autumn in Hanoi is beautiful.
Nhung Dua Tre will take the stage tonight at Yoko at 8pm. For more information on their latest EP and where to find it, visit the band's Facebook page.
---

Related Articles:
---