Details

Published on Thursday, 12 July 2018 10:00
Written by Saigoneer.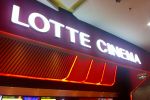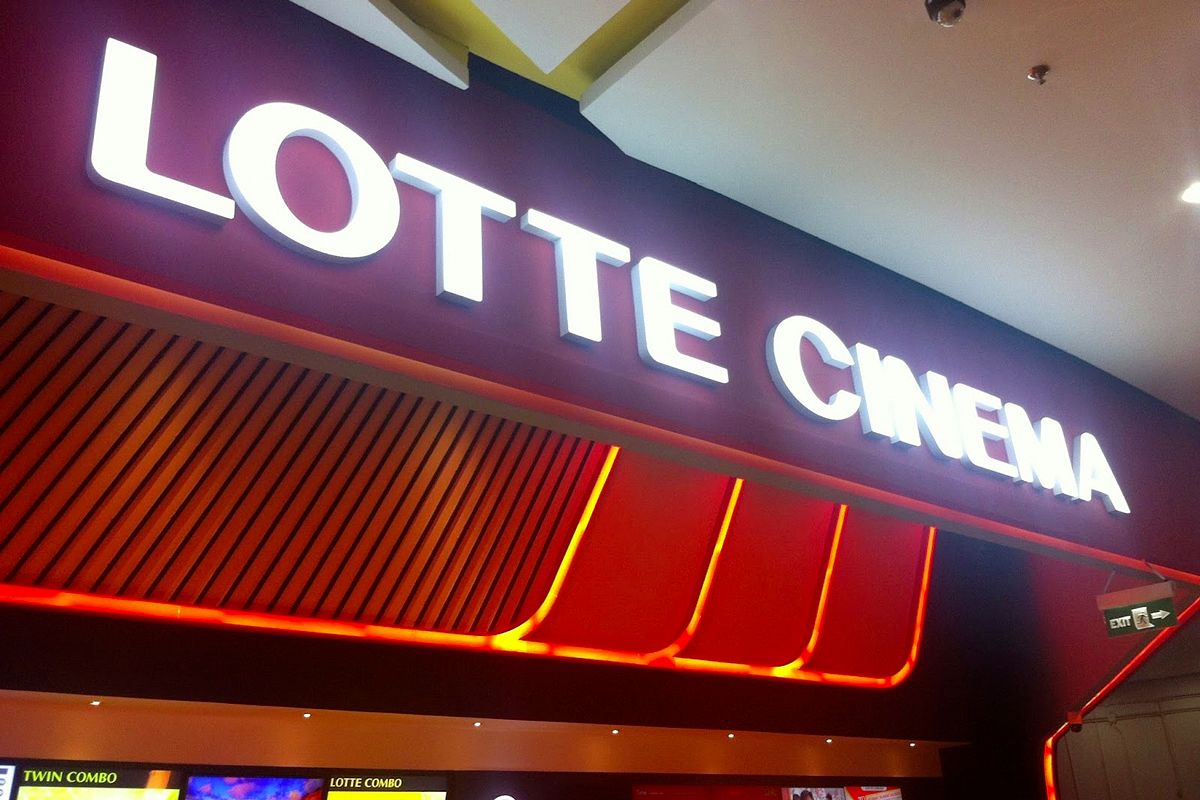 The photo was mistakenly posted on Lotte's public Facebook fan page and then removed.
On July 1, a photo of a maggot-filled drink dispenser was posted on the official Facebook page of Lotte Cinema, accompanied by a message directing anger at the staff of the Lotte Cinema canteen for leaving the drink dispenser so unclean that it attracted maggots, Nguoi Lao Dong reports.
"All [workers] in the canteen from [June] 27, 28, 29, 30 must submit an incident report detailing why you let the dispenser be filled with so many maggots," the post reads. "This machine is used to serve customers, why didn't you clean it during your shift or check if it's clean? Submit your report and the management will deal with you later."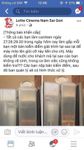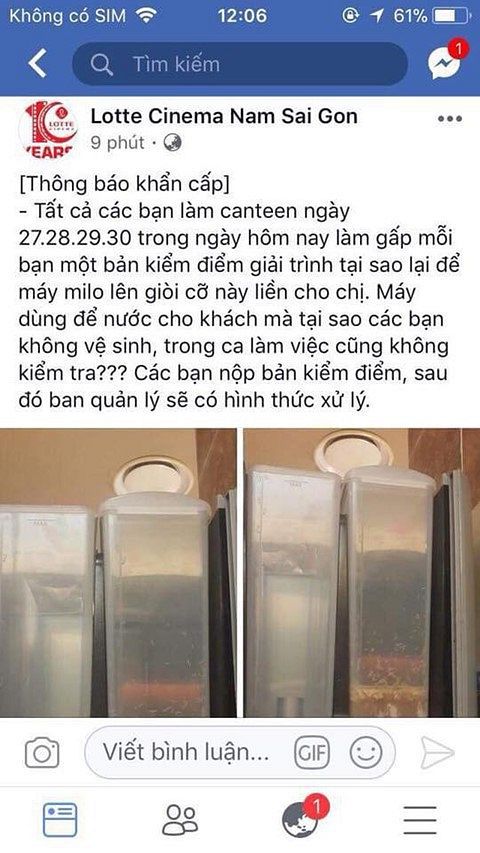 The post was later removed but the image had already gone viral after some netizens managed to snap a screenshot of it. In an interview with Nguoi Lao Dong, representative of Lotte theaters Thai Ngoc Duong said that on June 21, one of the drink dispensers used in the Lotte Cinema Saigon South branch was making loud and strange noises while in operation. Thinking it was broken, the staff stopped using the machine. On July 1, the theater's manager reexamined the machine and found that some milk remained inside. The manager took the picture and intended to send it to a private group of staff but mistakenly posted on the official Facebook page of the cinema branch.
Because of this incident, on July 3, a team of inspectors paid a visit to the theater's canteen in District 7. The team found that the certificate for the canteen's food hygiene had been expired for three months and was not renewed. Hygiene conditions at the canteen were also insufficient: food was left on the floor, food containers were dirty, and the sink was also located inside the food storage area.
The cinema branch was later fined VND26.5 million (USD$1,146) for the unhygienic practices and will be required to examine the rest of its facilities to make sure food safety regulations are followed.
[Top photo via REIC]
---

Related Articles
---