In District 1 and beyond, Saigon's sidewalk-clearing campaign continues.
On Sunday, Vice Chairman Doan Ngoc Hai of the District 1 People's Committee stepped out once again to remove steps, vehicles and ornamental items encroaching upon the city's sidewalk space, according to Thanh Nien.
Most notably, Vice Chairman Hai ordered the destruction of a set of two-meter-tall steps Nguyen Hue's spacious sidewalk, reports Zing. The steps belonged to VTP Tower, an office building, whose steps were bulldozed at the expense of the property owners.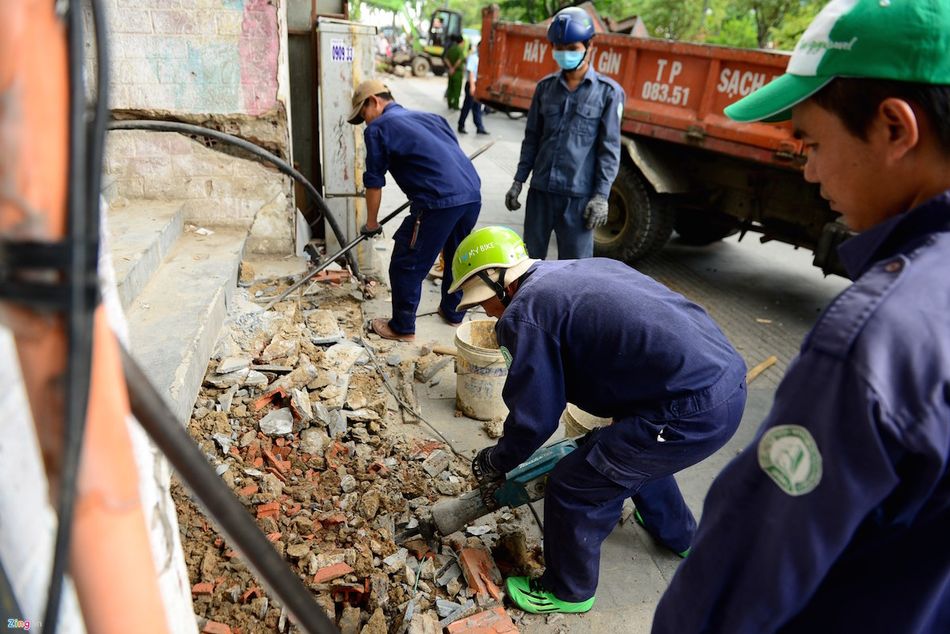 Vehicles were also towed along Le Thanh Ton Street, while flower pots and other decorative items were confiscated on Ngo Duc Ke Street, according to the news outlet. During this time, the vice chairman also chastised local authorities for failing to remove these items themselves.
The city's downtown sidewalk-clearing campaign, which began last month, has intensified in recent weeks, spreading to other districts. Over the weekend, businesses in District 2 began voluntarily getting rid of their front steps, while officials bulldozed sections of the sidewalk.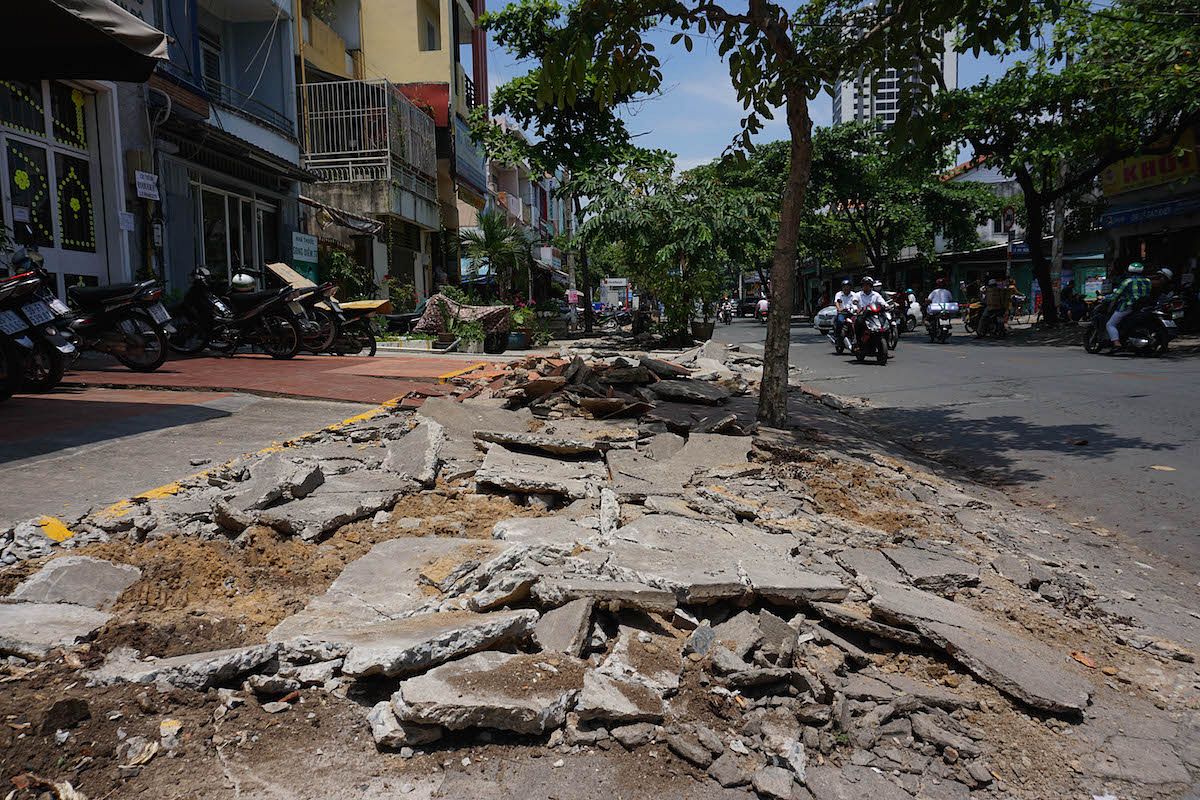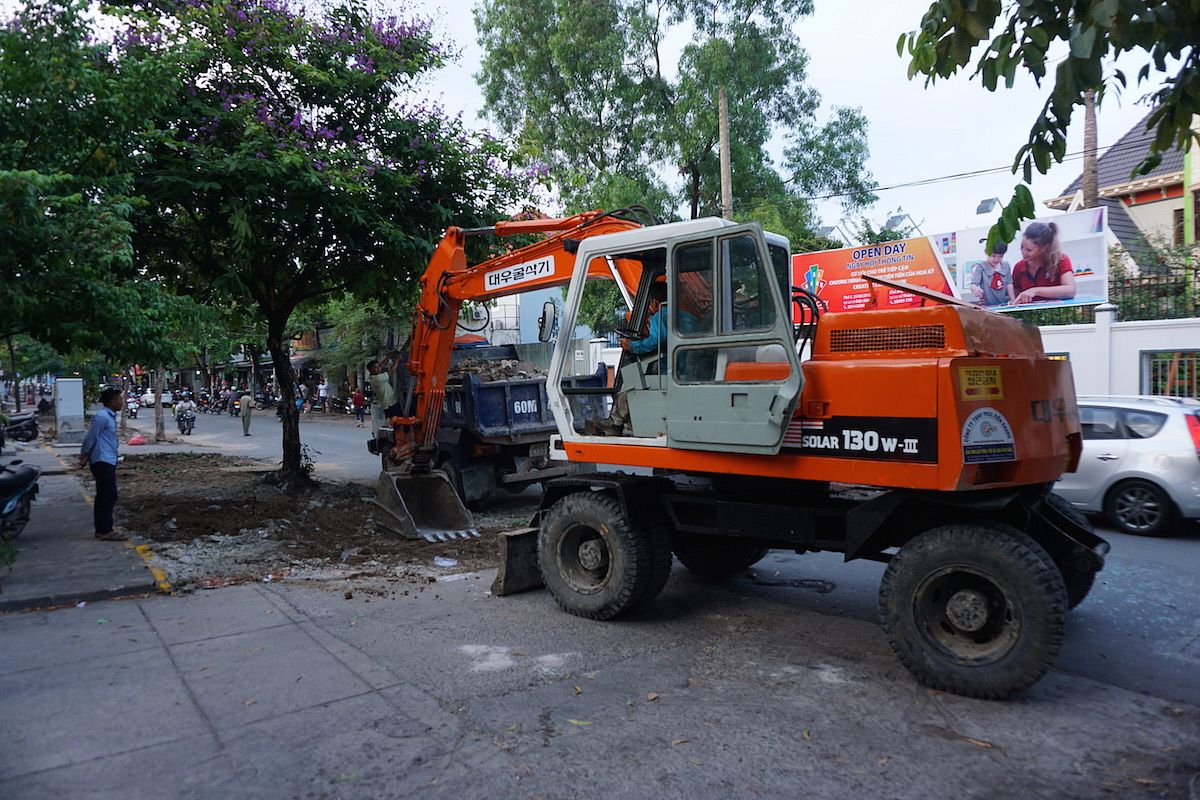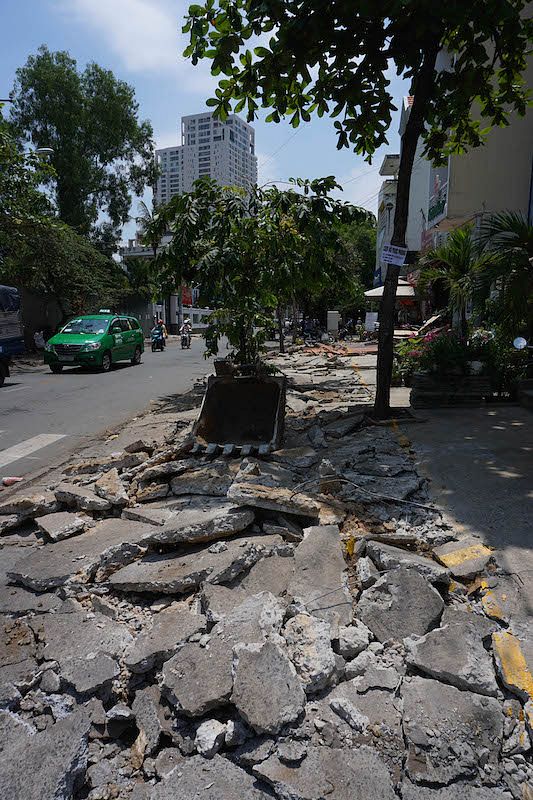 The sidewalk encroachment campaign has also spared no one, resulting in the punishment of foreign diplomats, state employees, celebrities and average citizens. However, while Vice Chairman Hai's campaign has received positive feedback from city officials and some citizens, VnExpress reports that some Saigoneers are concerned the campaign has become too extreme.
In a series of photos from the news outlet, homeowners and shopkeepers on Mac Dinh Chi Street struggled to get in and out of their houses after their front steps were destroyed, inconveniencing local residents.
The fate of street food vendors and popular sidewalk spots such as Bui Vien, too, have been a topic of discussion lately, as city officials aim to turn the downtown backpacker area into a walking street on the weekends and corral local vendors into designated areas at designated times. However, no act of sidewalk clearance has been quite as bold as the removal of a local government headquarters on Tran Khac Chan Street yesterday afternoon, when Vice Chairman Hai deemed the entire structure to be encroaching upon the sidewalk and had it demolished in under an hour, reports Zing.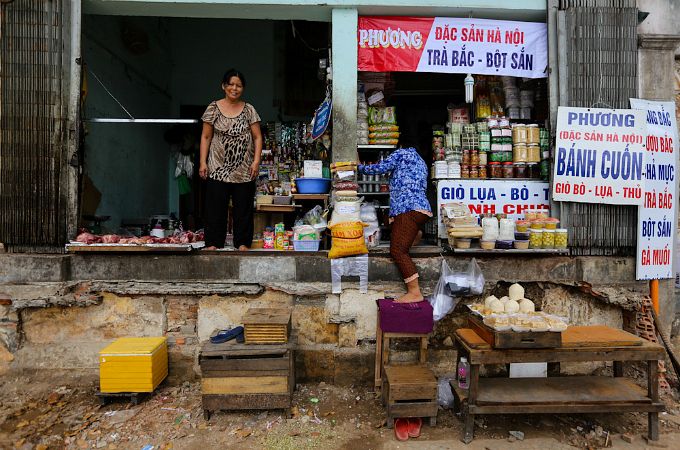 Still, some structures appear to remain off-limits. Tuoi Tre reports that Vice Chairman Hai's sidewalk-clearing campaign does not plan to venture near City Hall and its ornamental flower boxes because the building is a heritage site.
"The flower boxes have been allowed to stay there as legal structures because they are in harmony with the urban landscape and function as barriers for pedestrians in this area," Hai told the news outlet.
He continued: "We don't handle the City Hall steps and flower boxes not because we are afraid of getting into a conflict with higher authorities, but because these are all deemed lawful constructions."
Moving forward, Vice Chairman Hai's campaign is not likely to let up any time soon. In fact, the phenomenon has spread up north as Hanoi officials have also begun clearing their sidewalks, pushing for the elimination of open kitchens in the capital and carrying out their own stair removal efforts, reports DTI.
So far, this campaign has been unpopular with local homeowners, who claim authorities in the capital notified businesses of the sidewalk clearance campaign but not residential buildings, resulting in a similar removal of steps into local houses.
[Top photo via Zing]
---

Related Articles:
---