Thirty kilometers from Hanoi, local architect and global sensation Vo Trong Nghia recently completed another project fashioned almost entirely out of bamboo.
Roc Von Restaurant, located at a rest stop on the road between Hoa Binh and the capital, sits just below the road overlooking a natural lake, reports ArchDaily. Its pavilion-like covering makes for an intimate semi-outdoor dining area whose 12 arched bamboo supports curve around the water in a half-circle.
Though the structure isn't particularly elaborate or as impressive as their green-roofed school or bamboo-clad factory, Vo Trong Nghia Architects manages to once again pull of a simple, sophisticated design using local materials and paying homage to local culture.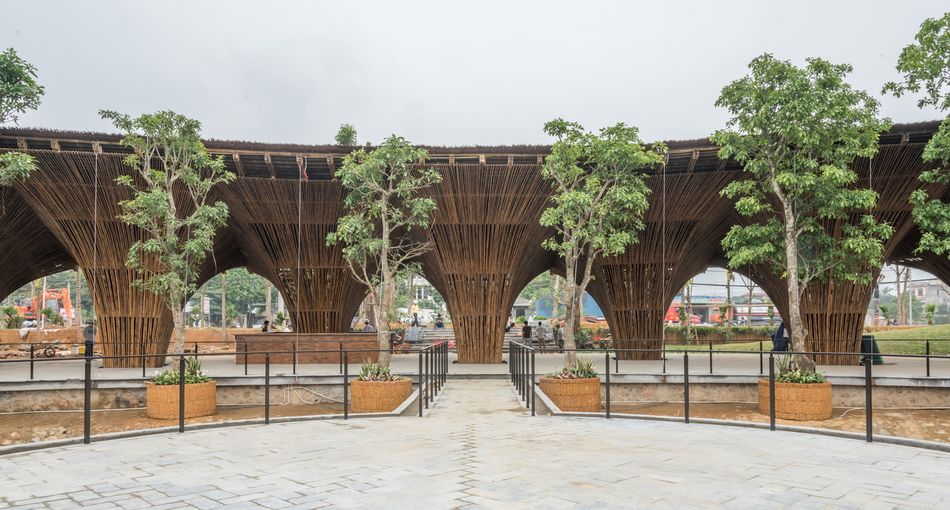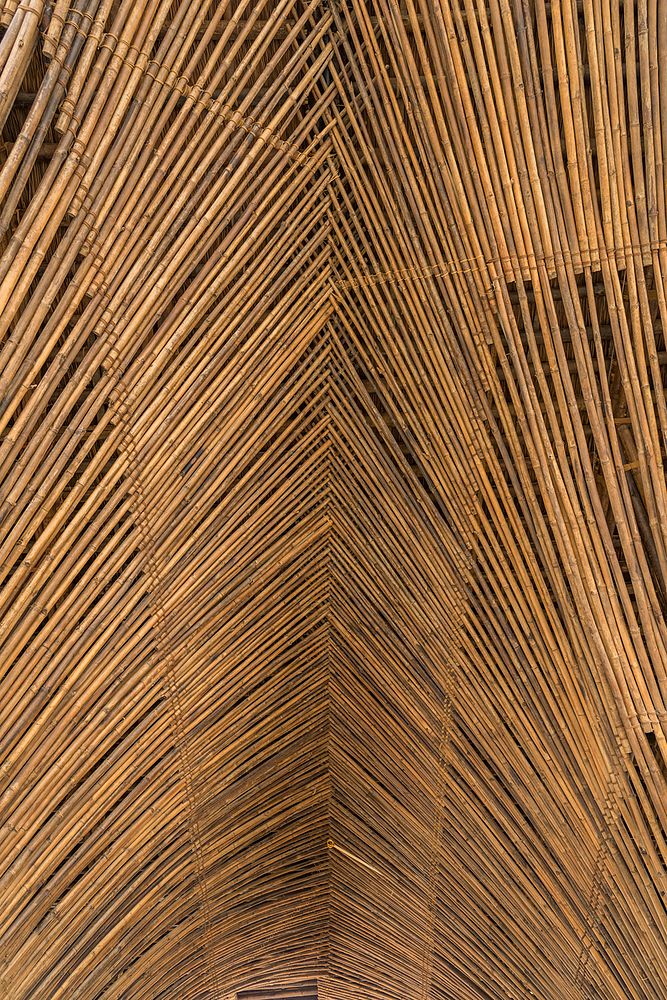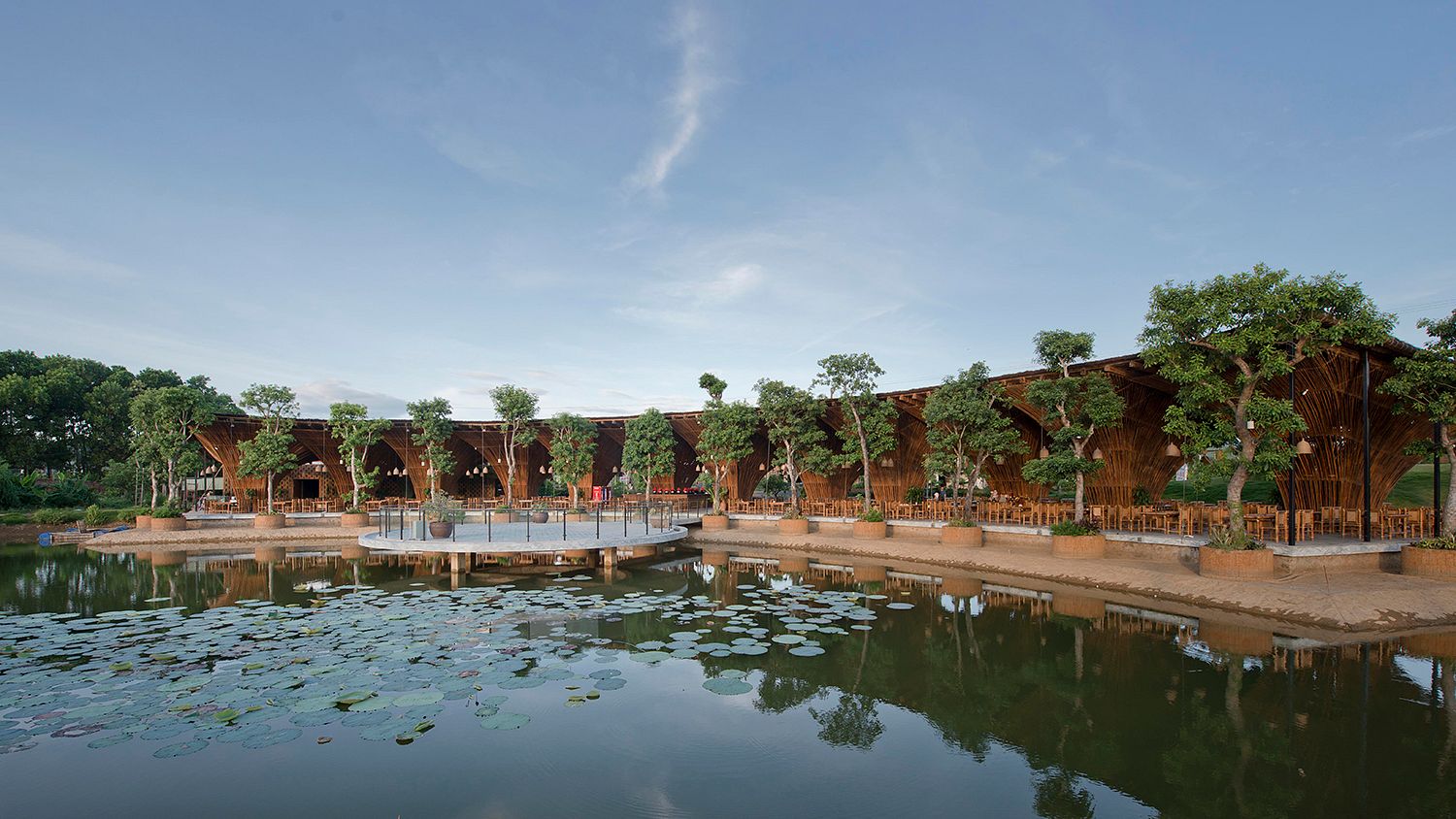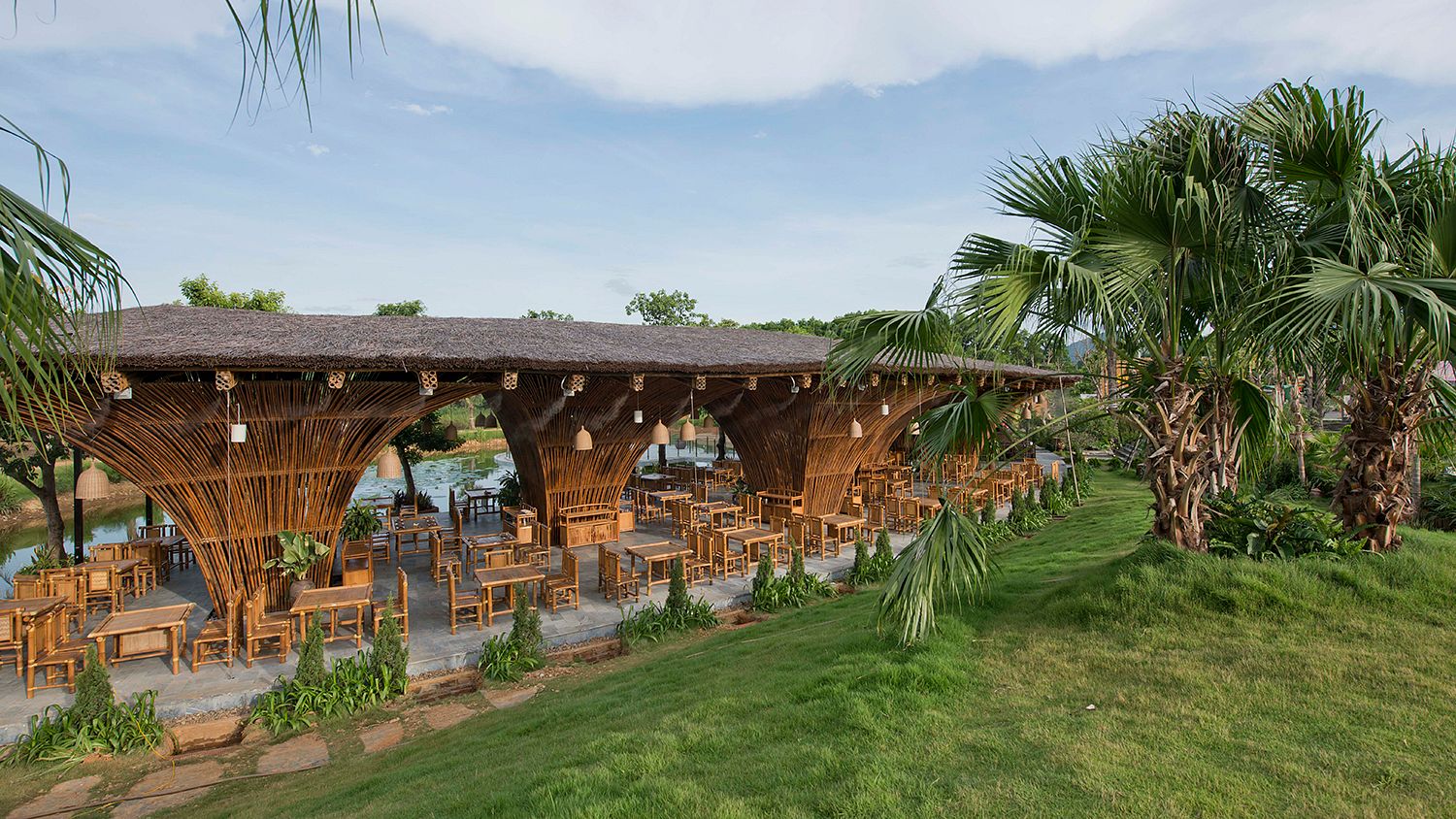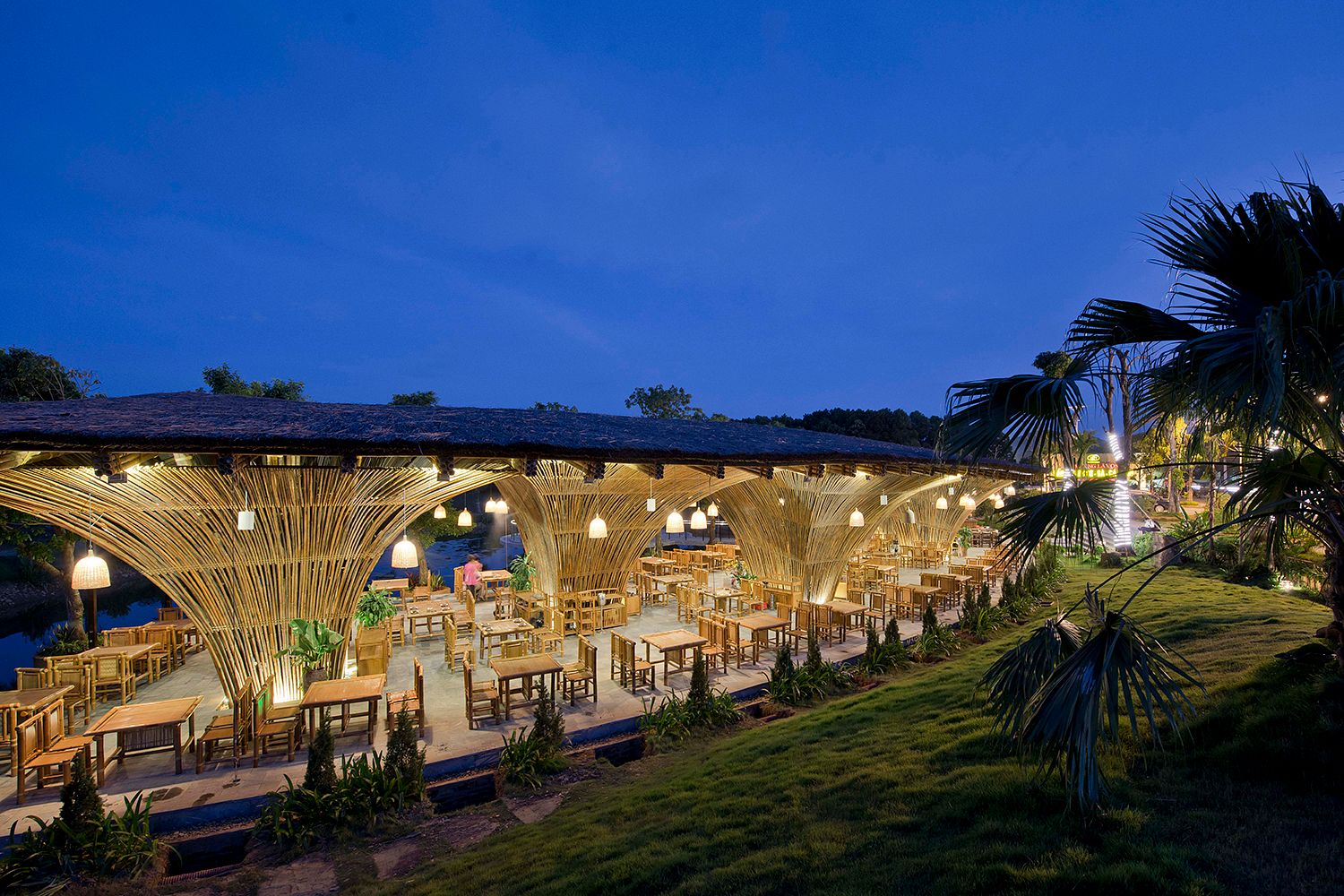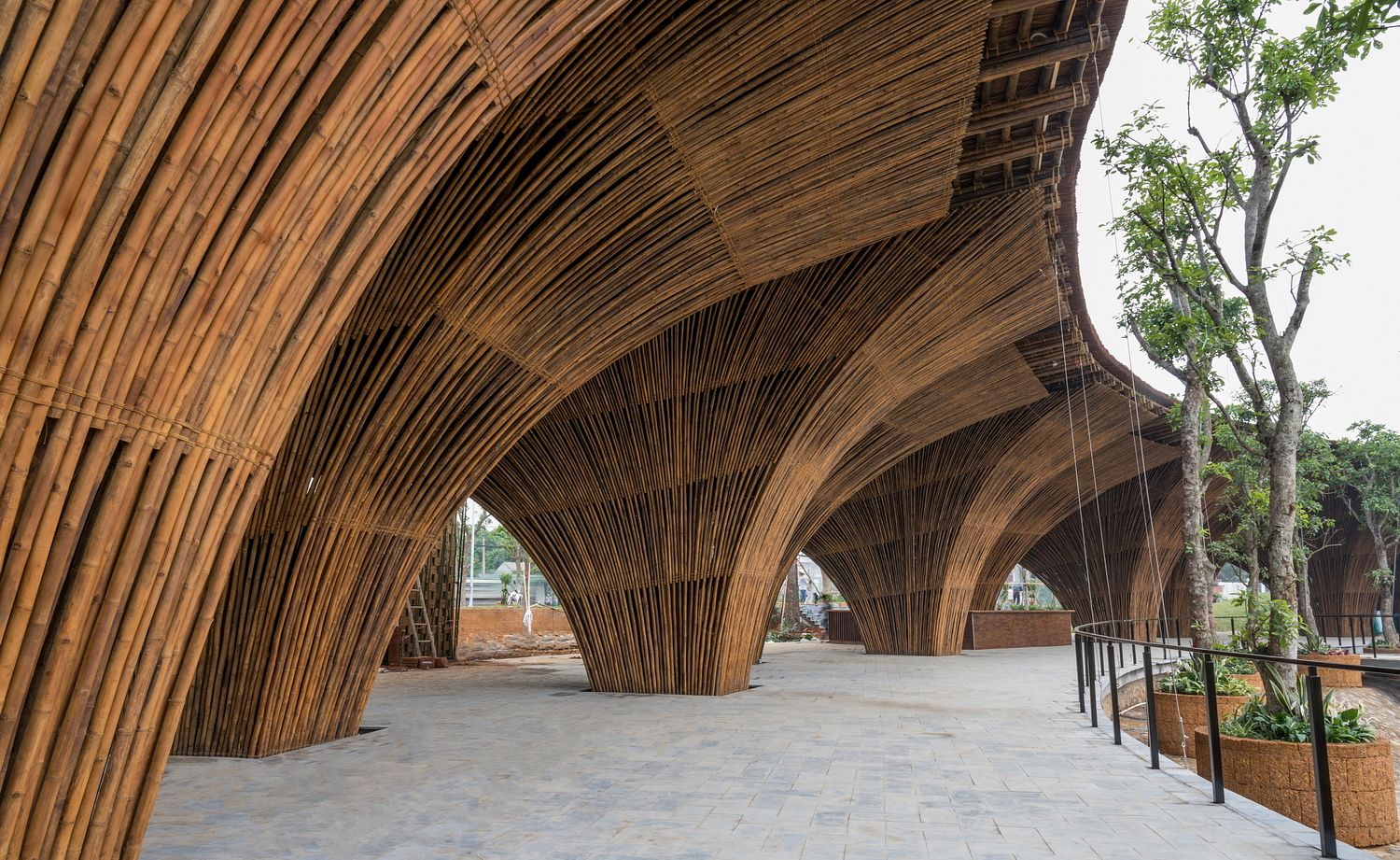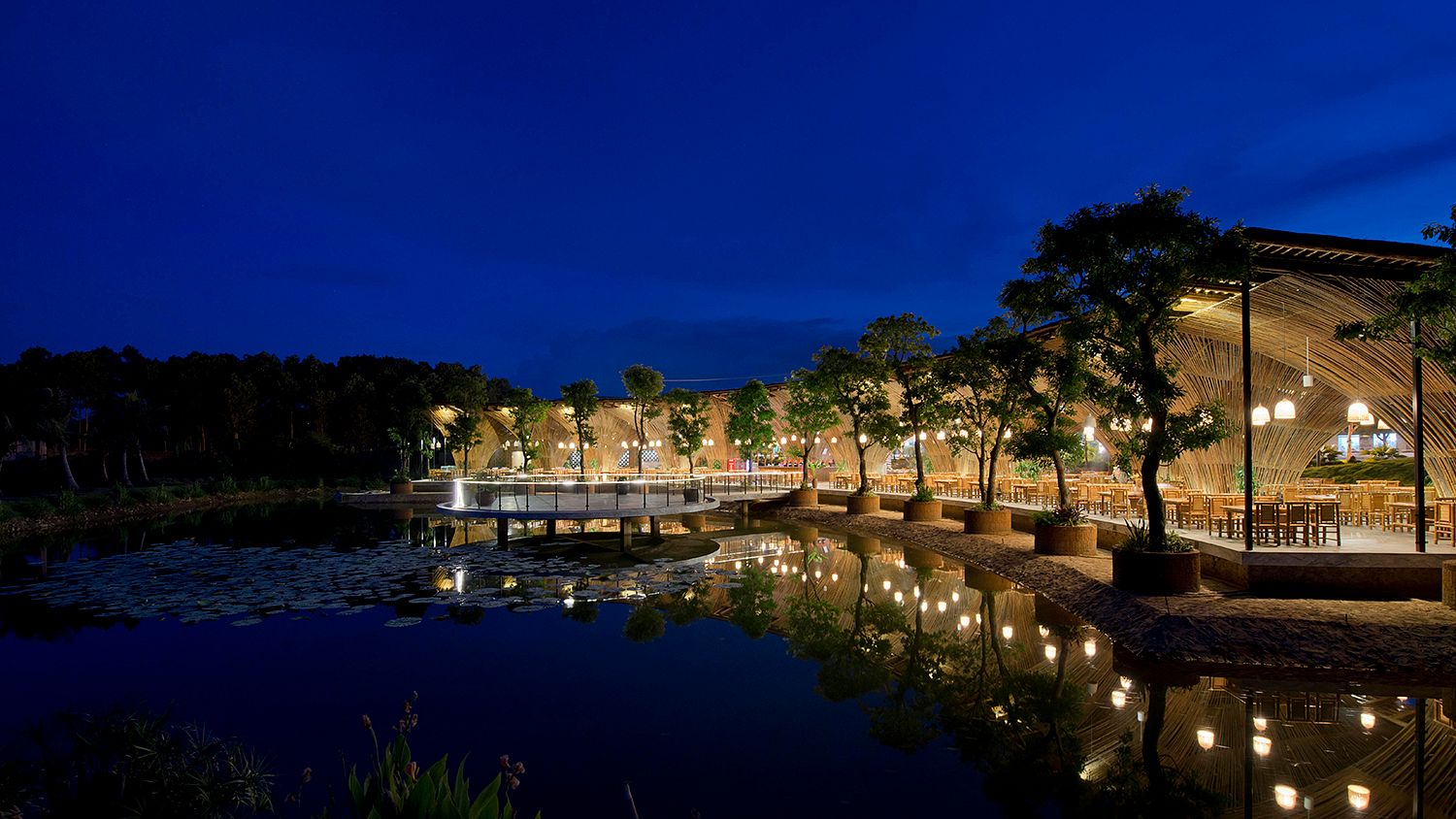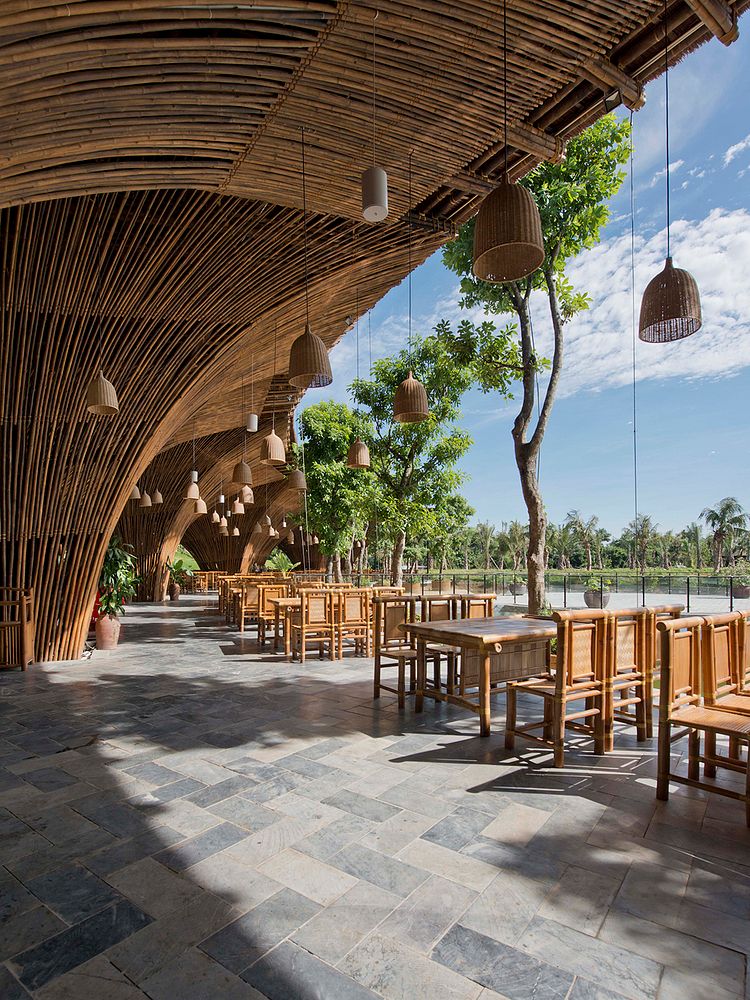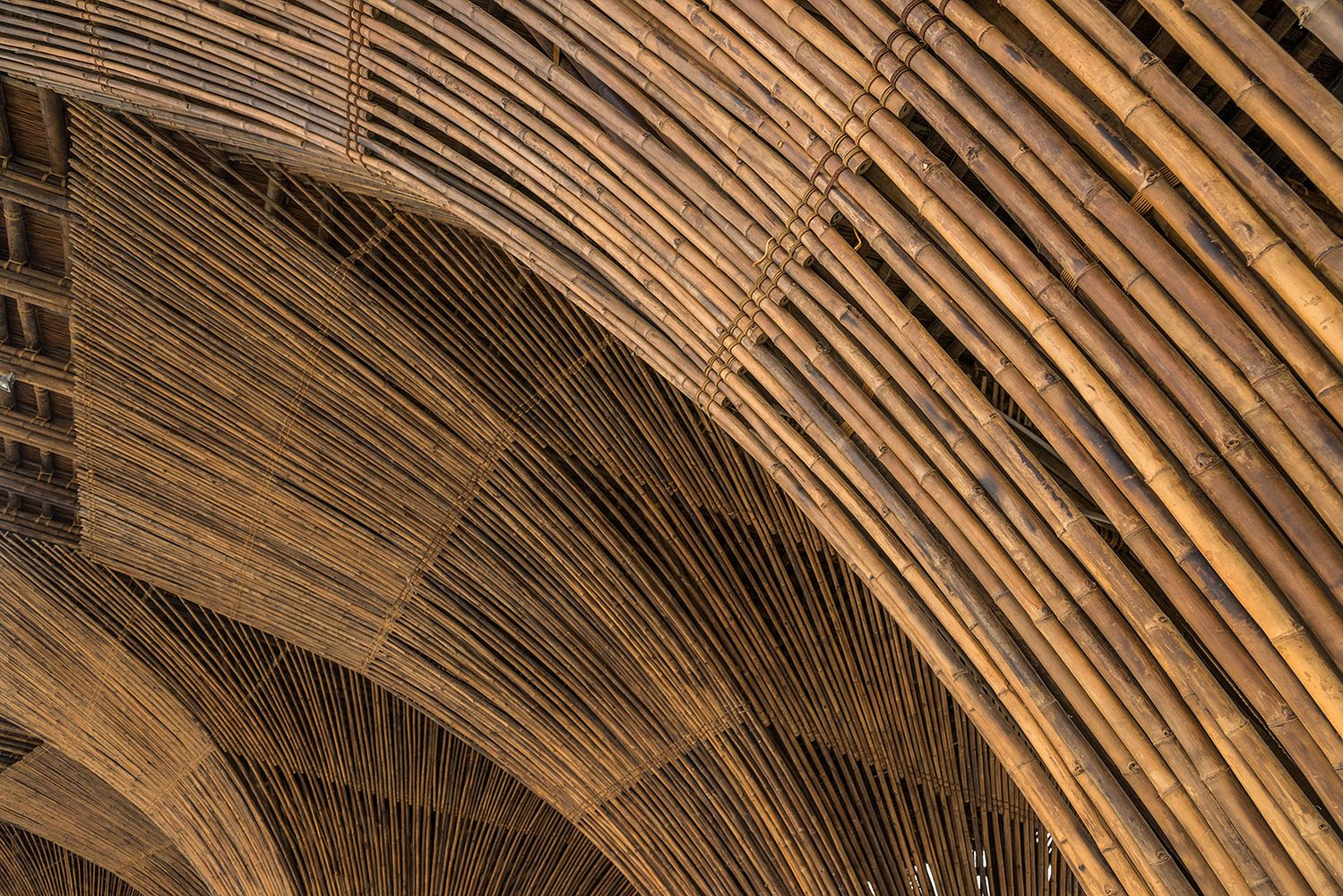 [Photos via ArchDaily]
---

Related Articles:
---