Every profession has its own grind. For those of us who sit behind a desk, the day-to-day routine can quickly turn monotonous: you drive to work, sit at your desk, scroll through emails, make phone calls, head to meetings, go home, eat, sleep, and repeat. But as the world of business changes and technology draws us closer together, some are finding a way to work without having to commit to this daily tedium.
For Jessica Ivins, Saigon is the tenth city she has lived in this year. The American native began 2017 in Quito, Ecuador, and every month, she has moved to a new country while continuing to work as a marketing consultant for various clients back home. As a digital nomad, Ivins' journey this year is representative of a lifestyle that's gaining popularity worldwide, and one that has increasingly drawn location-independent entrepreneurs and freelancers to Saigon.
The 31-year-old consultant got her first taste of the digital nomad lifestyle three years ago, when she started traveling and working on the go. Though she maintained a home base in Houston, Texas, Ivins visited many other places around the country. A year ago, she sold her house, her car, and all of her belongings to become a perpetual traveler, earning a living via internet and setting up her mobile office in coworking spaces and cafes around the globe.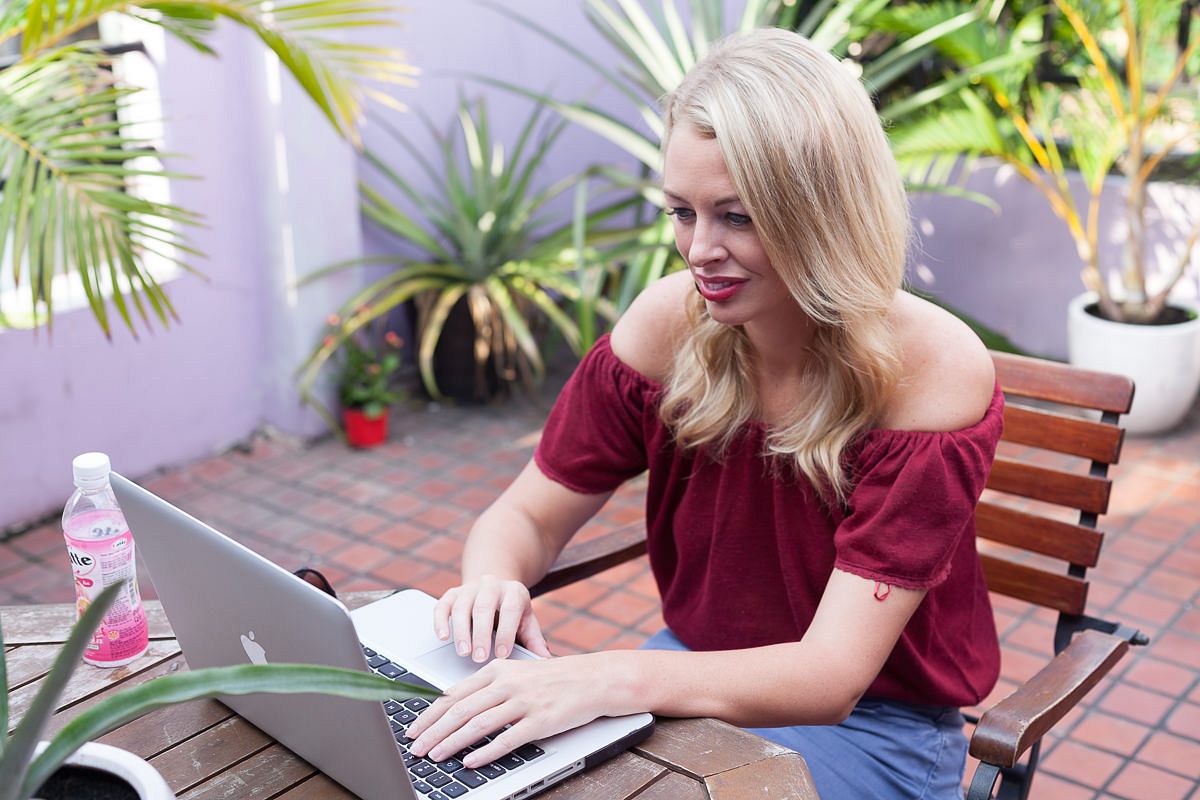 "My first objective to working remotely was really only to avoid the uncomfortable office chair for 10 hours a day," Ivins tells Saigoneer. "It wasn't until a year after building my own marketing consulting business that I had the light bulb moment that I could actually travel and work."
In the digital age, a nomadic lifestyle allows location-independent workers to make the most of their salaries, working for clients in wealthy countries and spending their time in parts of the world where cost of living is low. According to Nomad List, a website that assesses living costs and quality of life in various locations around the world, a location-independent worker can get by in Saigon for US$785 a month. By living overseas, Ivins says, she is able to spend less money traveling than she would if she were still based in the US.
As interest in a location-independent lifestyle grows, some companies are also capitalizing on this trend by offering travel services and logistical assistance to digital nomads. US-based outfit Pangea196, for instance, creates four- and 12-month itineraries for location-independent workers, providing accommodation, work space and networking opportunities to participants. Ivins is currently part of the company's year-long trip.
Beyond pinching pennies, Saigon's quality of life also appeals to many digital nomads, a fact reflected in the growing number of freelancers and entrepreneurs who choose to put down temporary roots in the southern hub. Though it's hard to determine an exact number of digital nomads in the city, their growing presence is clear in the rise of Saigon's coworking spaces as well as Facebook groups like The Hoch Coach and Saigon Digital Nomads.
Martial Ganiere, owner of Start Coworking Campus, predicts Saigon's popularity will surge among digital nomads. Such workers account for nearly half of the members at his coworking space, many of whom choose to sign up in one-month intervals. According to the Swiss expat, most of Start's location-independent members are software engineers, digital marketers, designers and copywriters.
Ganiere noticed an uptick in digital nomads arriving in Saigon over the past two years. This year, Start has hosted several work-and-travel programs, including three groups from Remote Year, a program similar to Pangea196 that hosts location-independent workers in various countries around the world.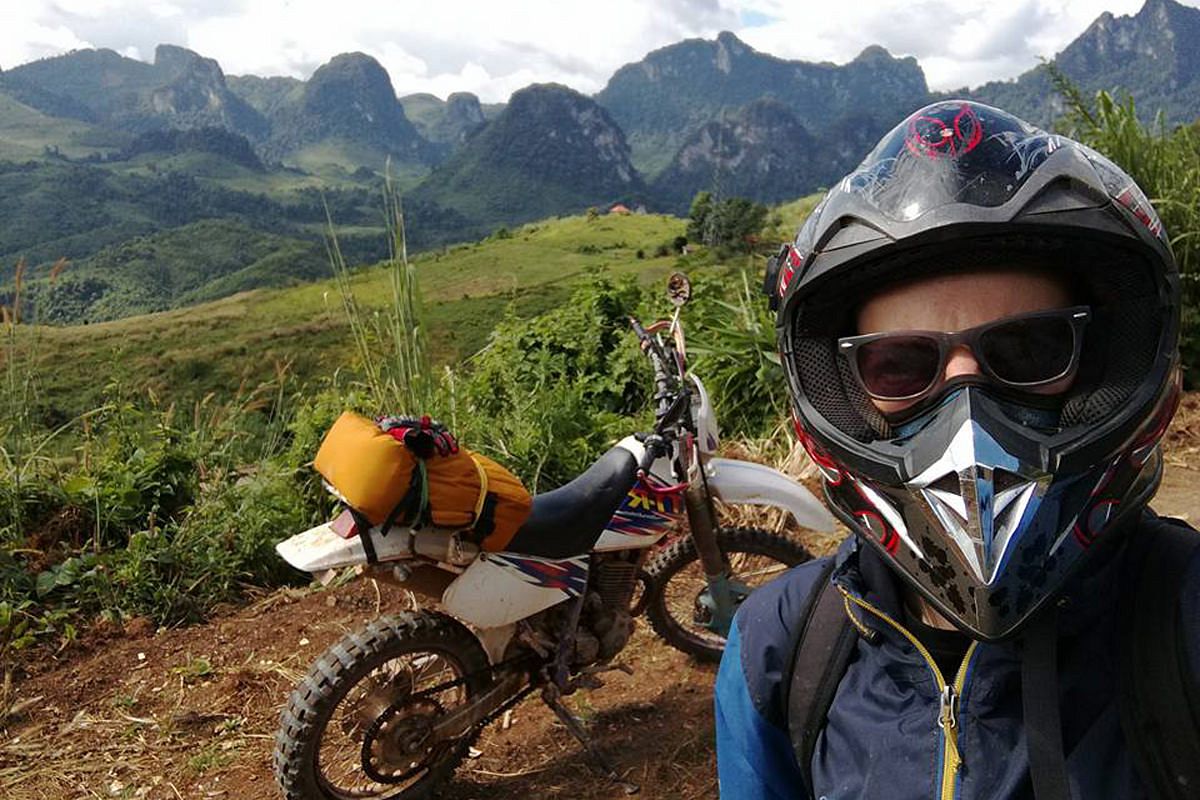 "The entrepreneurship community is huge, plenty of events and meet-ups to learn from others and explore new ideas for business," explains Guillaume Rondan, a digital nomad who chose to base himself in Saigon six months ago. Rondan is an affiliate marketer who attracts users from search engines to niche websites which promote French and Spanish goods. Though the French national has a one-year visa for Vietnam, he continues to make small trips around Southeast Asia every couple months.
Saigon's growing profile among digital nomads also prompted German national Barbara Riedel to settle here for a while. "I'm writing a series of city guides for digital nomads," says Riedel. "I published 10 so far, and every month I write a new one. Since Saigon is one of the Asian hotspots for digital nomads, it was obvious that I had to come here at some point."
An interpreter by training, Riedel is fluent in four European languages and can speak another two with some proficiency. Though she makes use of these skills as a freelance translator, these jobs account for only 10% of her income. Riedel's main profession is the most lucrative among the nomad community: travel blogging. In addition to writing as a guest contributor on other travel blogs, Riedel's site, Barbaralicious.com, features her own travels. The digital nomad also publishes e-books and coaches others on travel and blogging.
For many, life in Saigon offers ample opportunity for work and play. Rondan explains: "I like its chaotic feeling, living in a city that never sleeps with hot weather and a big hub to make your lifestyle and work efficient."
But it's also hard to genuinely understand the city during a short stay. For Ivins, Vietnam has been the greatest culture shock of her 10-country journey so far this year. Shortly after this interview, she departed to her next destination, Bali, Indonesia.
"I loved the rooftop bars and restaurants, the city vibe, and the nice people always willing to help," she says of Saigon. "After a month, I feel like I barely scratched the surface."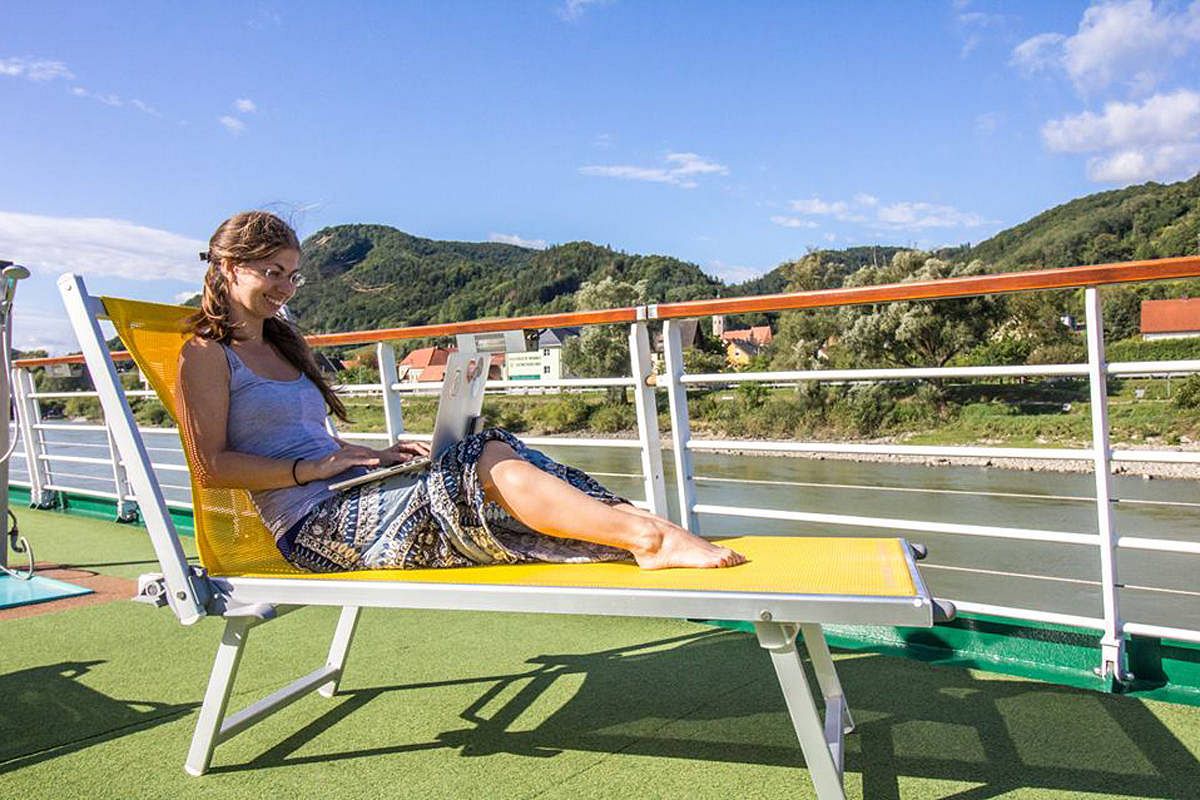 Still, there are drawbacks to the digital nomad lifestyle. Though the Instagram feeds of Ivins and Riedel suggest an endless vacation, the reality is still a 40-hour work week for Ivins, who must be online when her American clients are. This often meant staying awake until 5am during her month in Saigon.
Other, smaller details are also a challenge. Riedel, for instance, would love to have a pet. Dating is also problematic: "You have to be very lucky to meet another nomad with the same itinerary and ideas about life plus you need to like each other. Dating locals is even more frustrating because they don't understand our needs, our preoccupations, our life."
Still, the benefits outweigh the challenges. "I love to be able to work where others go on vacation so even if I have little free time I know that when I have it I enjoy every second," says Riedel. "I can choose places with a beach or with a great nomad community, whatever I want, and I can choose again every day. I'm a nomad with all my heart."
---

Related Articles:
---