As one of Vietnam's most prolific art organizations reduces its cultural and residency programs, we look at the state of national contemporary art in the global market and its economic impact on Vietnam.
Last year alone, the global art market generated sales of approximately US$64 billion, according to a 2015 report by The European Fine Art Foundation (TEFAF). While the United States took the top spot with 39% of art sales worldwide, Asian markets are gaining influence – China has the second-largest art market on Earth (22%) – due to their rapid economic development.
It is natural, then, to wonder when Vietnam – one of Asia's fastest-growing economies – will enter into this profitable market.
If we look at Saigon, the country's economic hub, there are no regularly occurring art fairs which promote Vietnamese art or attract local and international visitors. In fact, very few art collectors or wealthy investors scour the city – or the country, for that matter – in search of hidden art gems upon which to spend their disposable income.
Instead, there are two organizations which, thanks to their prestige and international outreach, can boost the visibility of contemporary art in the city: Galerie Quynh and San Art. With the closure of San Art's Laboratory, whose final event took place last week, Galerie Quynh is the only remaining gallery whose calendar includes public programs. While San Art remains open, its focus has shifted to supporting Vietnamese artists on the international stage rather than bringing contemporary art to the local community.
Last July, with the help of a Kickstarter campaign, San Art successfully funded its Laboratory program and then some, collecting 156% of its crowdfunding goal. The Laboratory, a six-month residency program for emerging artists in Vietnam and the region, was in its eighth session and had, over the years, steadily attracted artists, art students and local and international visitors to its group exhibitions, open studios and related artists' talks.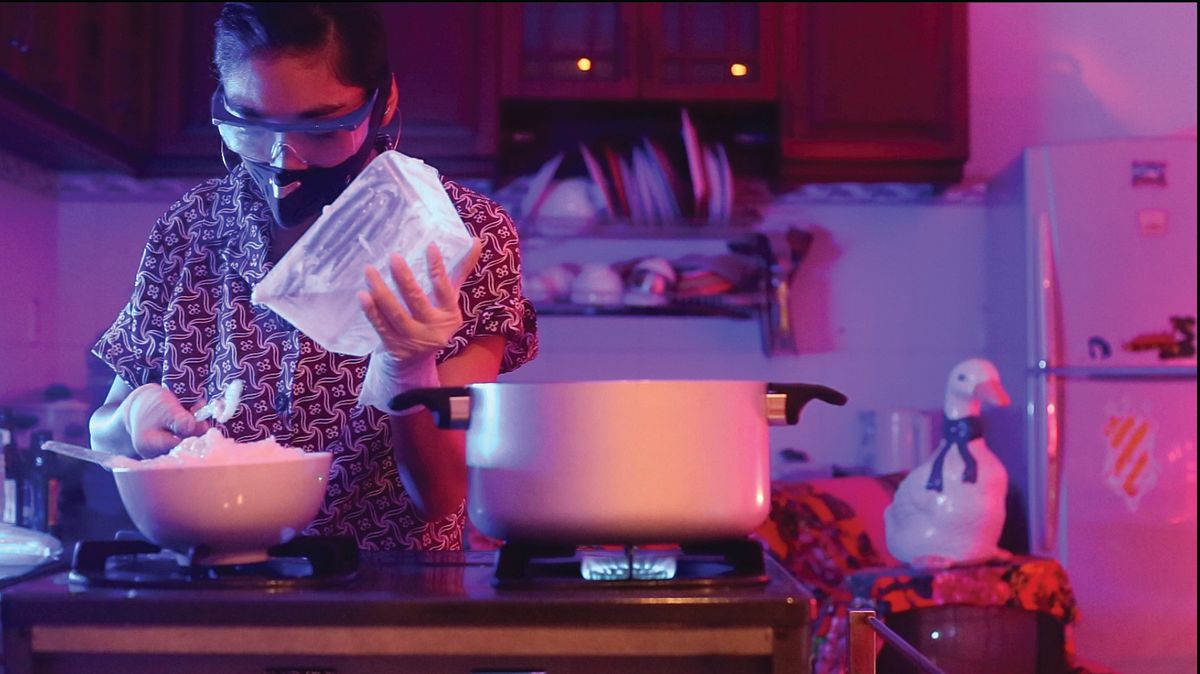 Over time, San Art became both a prominent player in Saigon's local art scene and a representative of contemporary Vietnamese art abroad. Last year, members of the TATE Modern Asia-Pacific Acquisitions Committee and trustees of the TATE who wanted to learn about art in the Asia-Pacific region – with specific interest in Cambodia and Vietnam – visited Laboratory 7's final installation. In January, San Art was the only Vietnamese art space aside from Galerie Quynh to showcase Vietnamese artists at Art Stage Singapore 2016, an international Asian art fair, and ABC Australia recently ran an interview with San Art's team regarding contemporary art in the country.
Although Saigonese were not able to view the artwork at Laboratory 7's final installation, that visit by TATE trustees resulted in at least one sale. "Vo Tran Chau's work was acquired by [the] 'Gene and Brian Sherman collection' as the result of this trip," San Art tells Saigoneer. "Furthermore, this work has been chosen as one of the two works from Vietnam for EVA International – Ireland's Biennial 2016 Edition, which is curated by Koyo Kouoh."
None of this would have happened if it were not for the prestige the Saigon-based organization has earned over the years. However, though San Art's artists-in-residence continue to participate in group exhibitions within the country, most of them aspire to international platforms. As Nora A. Taylor discusses in her essay "Why Have There Been No Great Vietnamese Artists?", this perpetuates a burden for local artists. While China has successfully built its art market around its art, Vietnamese artists' main buyers and audiences are still foreigners, a trend which affects the country's art traditions, since Vietnamese artwork often leaves the country.
San Art, with its Laboratory and Encounters seminars and talks, plays a vital role in building a cohesive art dynamic in Vietnam and for Vietnam. However, despite these successes, the San Art Laboratory 8, featuring Cambodian artist Dara Kong, Vietnamese Nguyen Quoc Dung and Singaporean Questal Tay, was its last.
It is easy to point out the flaws which permeate Vietnam's art community, but let's focus instead on the untapped possibilities which Vietnamese art has in terms that all – art lovers or otherwise – can understand: money.
A year ago, the Bureau of Economic Analysis from the US Department of Commerce and the National Endowment for the Arts (NEA) – the United States' independent federal agency which supports the arts – carried out a thorough investigation on how the arts have affected the US economy over a period of 10 years, from 2002 to 2012.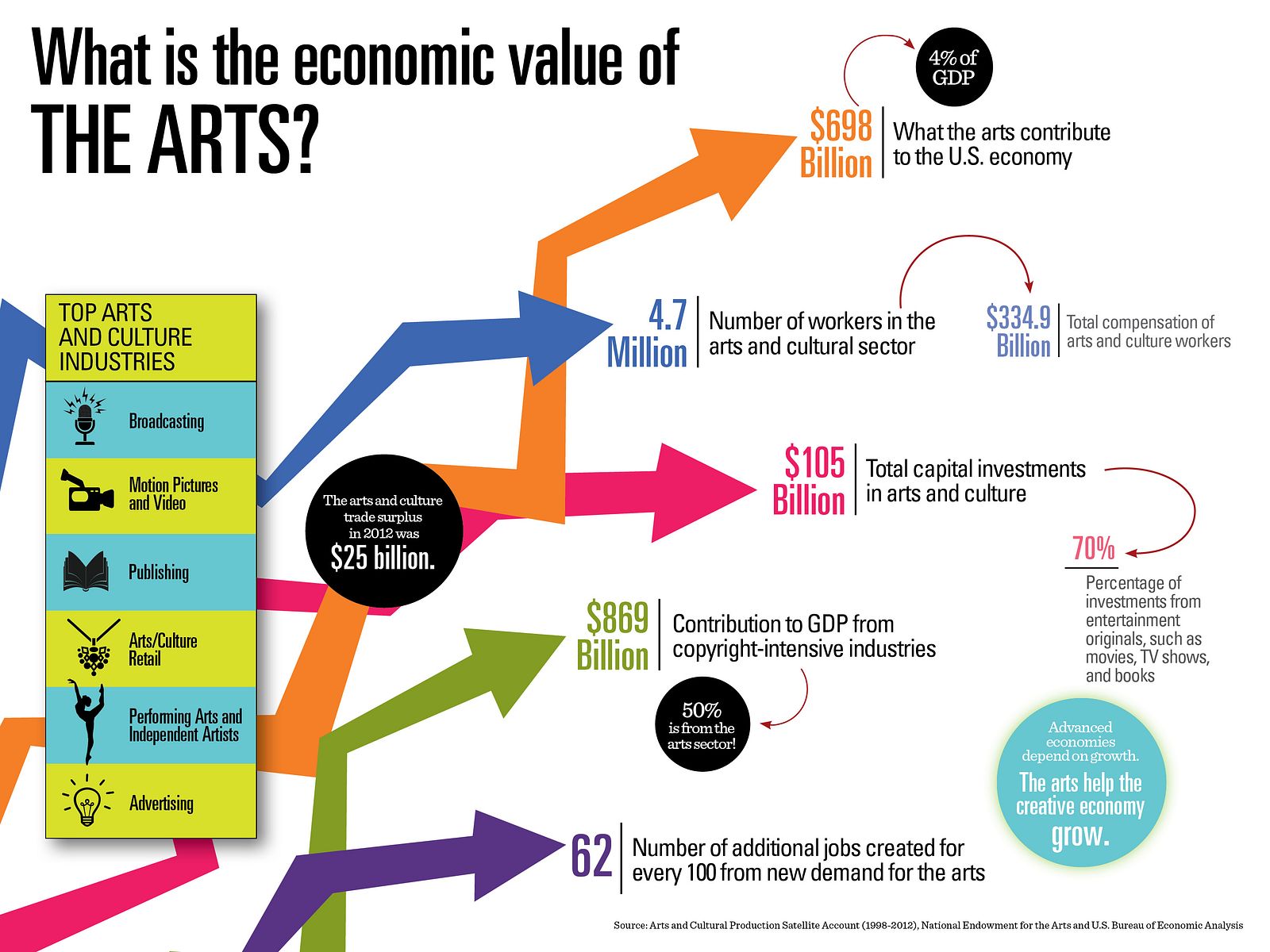 The report's findings show that not only does cultural production (from fine art to creative advertising) make up 4% of the country's gross domestic product (GDP), it also has a ripple effect on the economy by creating new jobs; for every 100 jobs created as a result of new demand for the arts, an additional 62 jobs follow.
Similar dynamics were also found in Singapore, though on a smaller scale. In 2000, the city-state's creative industries contributed 1.9% of the national GDP as well as making up 2.2% of Singaporean jobs, with an additional 32,000 people in distribution industries.
The correlation between growth in various creative fields and a growing economy is also seen in what the survey calls "intangible contributions": the less tangible effects on industrial innovation and global competitiveness as well as national identity, with the latter having an immediate impact on tourism and visits to the country.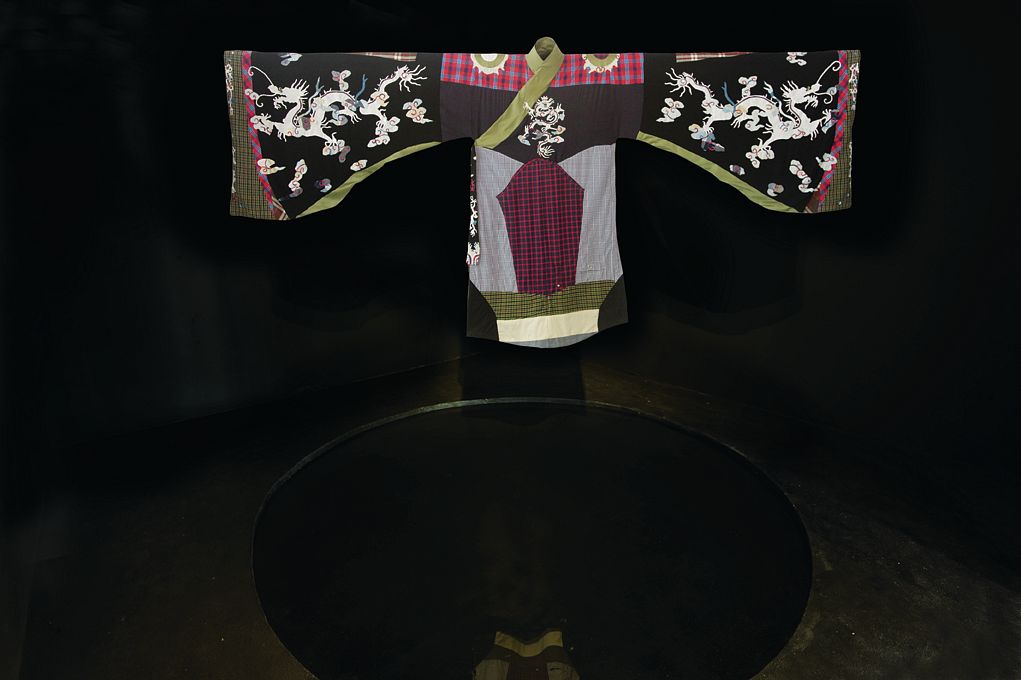 In neighboring Hong Kong, for instance, 70,000 visitors flocked to its annual Art Basel event this year. While Vietnam is not ready to compete with one of the largest and most influential art fairs in the world, it is worth noting that although Galerie Quynh participated in the former Art Hong Kong and Hanoi-based Cuc Gallery brought pieces by Nguyen Trung to Art Basel's 2014 event, acclaimed local artists like Dinh Q. Le often have their work exhibited at the fair by foreign representatives rather than Vietnamese organizations. In other words, money made through Vietnamese contemporary art seldom returns to Vietnam.
The country's contemporary art is still an untapped goldmine to be discovered on the global market. After a 1990s wave of fake Vietnamese paintings, interest and faith have slowly been restored in collectors and art communities. Furthermore, if we look again at TEFAF's annual report, it shows that post-war and contemporary art represent 46% of the art market; it is not an accident that modernist and post-war artists like Le Pho and Nguyen Phan Chanh have broken the auction records at Christie's for Vietnamese artists in the last couple of years. It is hard not to wonder when the time will come for local artists and art organizations to be able to establish a solid and steady environment that will bring both visitors and money to Vietnam instead of sending it abroad.
[Top photo via Flickr user manhhai. Le Pho, View from the Hilltop (1937), oil on canvas. This painting was sold for US$840,000 at Christie's Hong Kong, setting the auction record for most expensive Vietnamese painting ever sold.]
---

Related Articles:
---