Vietnam's skies – and its airports – are a strange place to be. Whether it's a pilot accidentally hitting the "hijack" button, Jetstar's perpetually late planes or VietJet's master bikini marketing plan, air travel in this country is full of surprises.
This year, too, Vietnam had its fair share of bizarre aviation news. From passengers smoking on board to emergency exits mistaken for restrooms, stair car collisions and the untimely passing of one of our canine friends, here are five of the most unusual news stories from the Vietnamese airline industry in 2015:
Plane Damaged After Stair Car Collision at Tan Son Nhat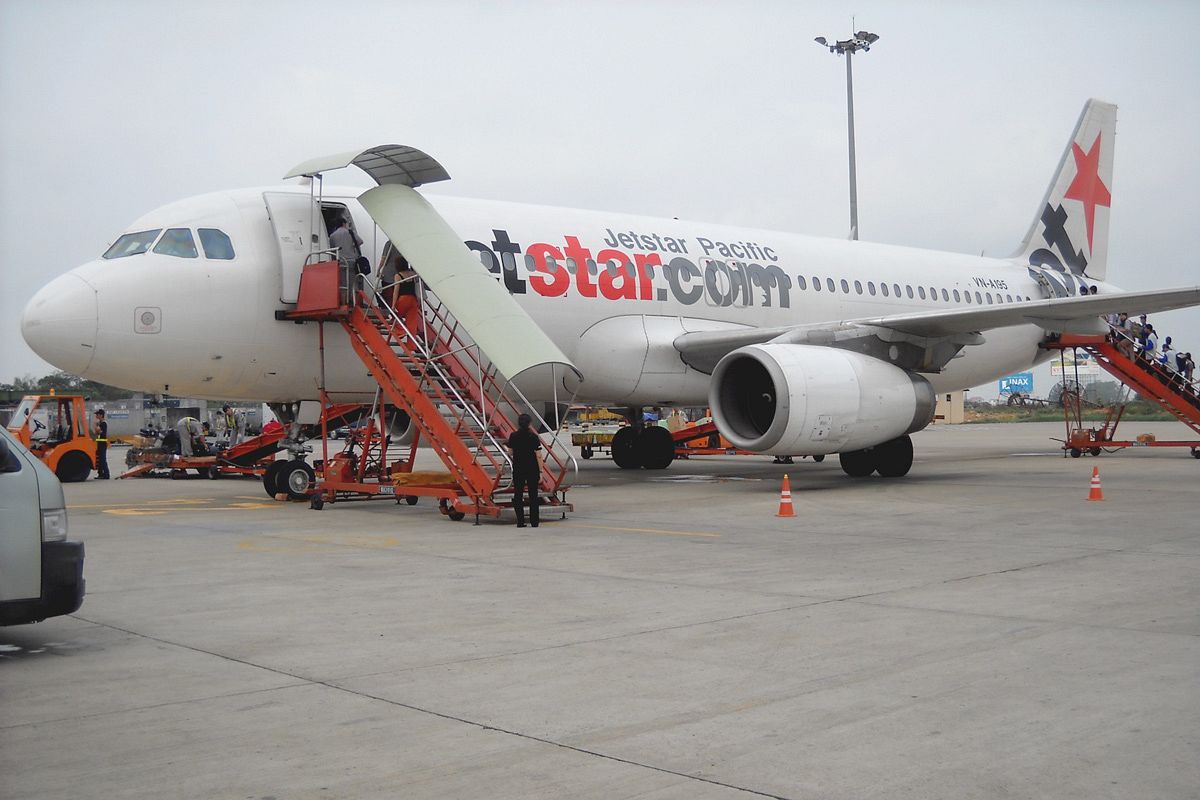 If you think the streets of Saigon are dangerous, just be thankful you're not driving at the airport. There were a series of vehicle collisions at Vietnamese airports this year, including an incident in which the left wing of a Jetstar Pacific plane was damaged at Tan Son Nhat after one of the airport's stair cars struck the vehicle. This accident – along with similar baggage truck crashes in both Saigon and Da Nang – was the third in little more than a month.
VietJet Passenger Opens Emergency Exit Mistaking It for Restroom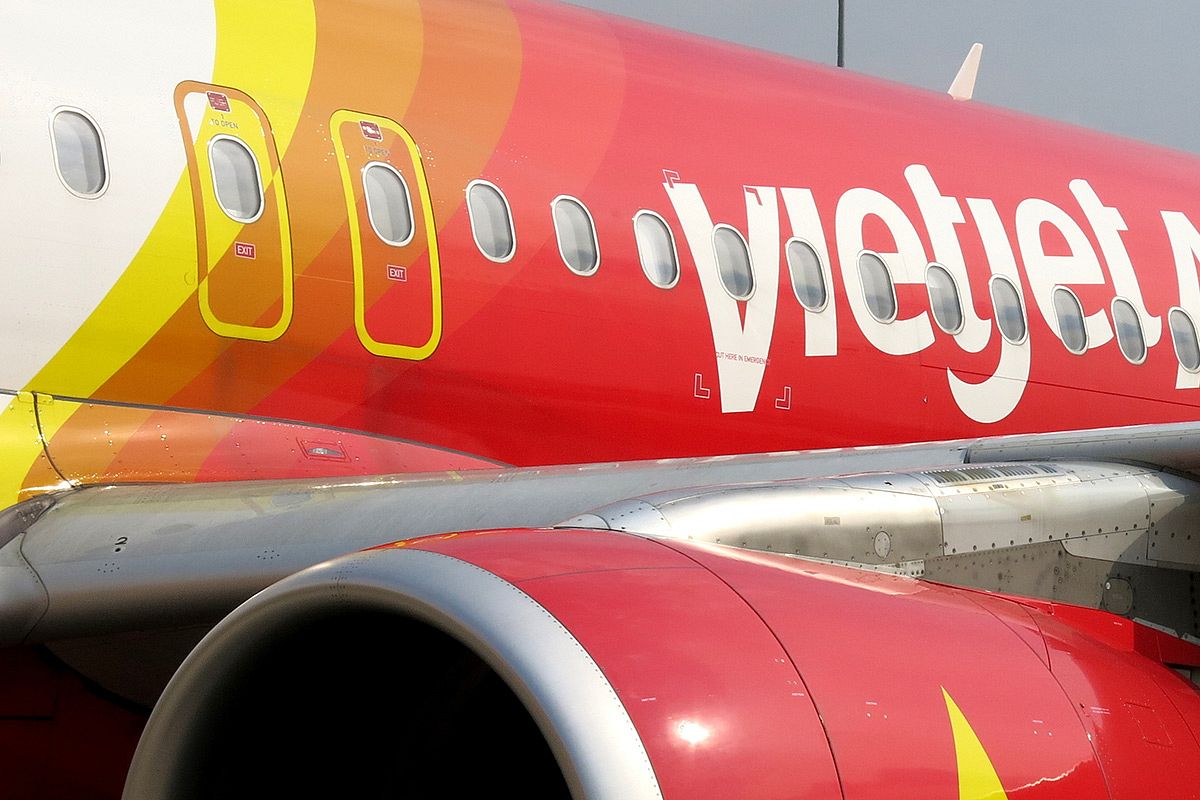 Fifty-one people were forced off their flight in April after one passenger on a VietJet flight leaving Hanoi opened an emergency exit, believing it to be the door to the restroom. The passenger, 43-year-old Nguyen Thanh Chuong from the ancient village of Duong Lam (and presumably a first-time flyer) was traveling on Saigon-bound VietJet Air flight VJ175. Chuong's mistake led to the activation of the door's emergency slide, an action that not only resulted in a three-hour delay, but also a decreased capacity. Jetstar also experienced a similar incident in September.
Tan Son Nhat Authorities Kill Dog for Trespassing on Airport Property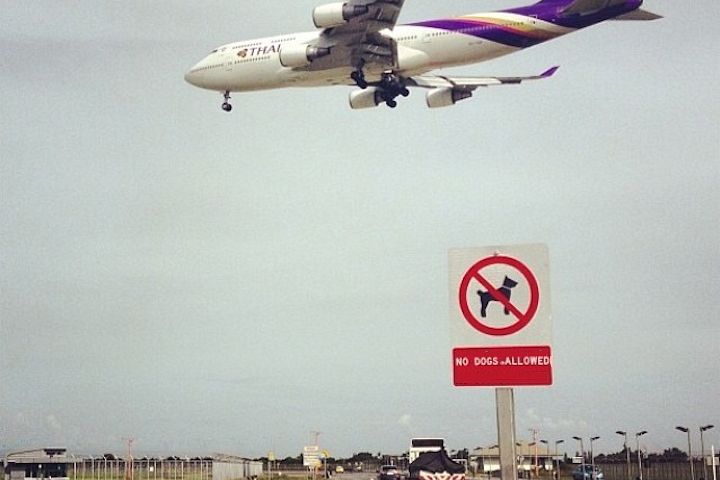 Photo via Instagram24.
Brace yourself: things are about to get sad for a moment.
In October, one local dog met an unfortunate end on airport property, after the canine was found wandering around Tan Son Nhat's grounds one Monday morning. Security officers attempted to chase the animal off airport property but were unsuccessful. After 15 minutes of "struggling to capture it", the officers killed the dog in order to prevent it from reaching the airport runways. Poor pooch.
Australian Vietnam Airlines Passenger Tied up for Smoking Mid-Flight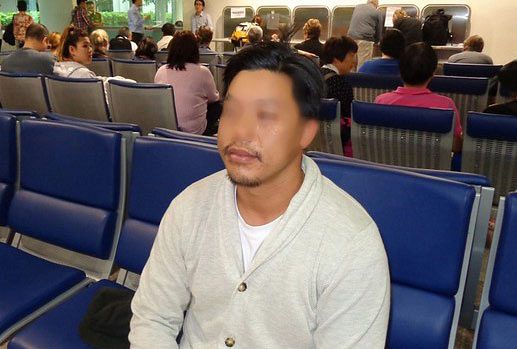 There's nothing like a forcible inflight restraint to put the entire plane completely on edge. Last summer, one Vietnamese-Australian passenger aboard a Vietnam Airlines flight to Saigon was caught smoking in an airplane restroom. The man's cigarette set off the plane's fire alarm, prompting crew members to ask him to stop smoking. Rather than put out his cigarette, the passenger hunkered down in the bathroom until flight attendants and passengers alike helped to remove him. The man was then tied up and forced to sit in the back of the plane for the remainder of the flight.
Man Fined US$35 For Shattering Smelly Pickle Jar At Security Checkpoint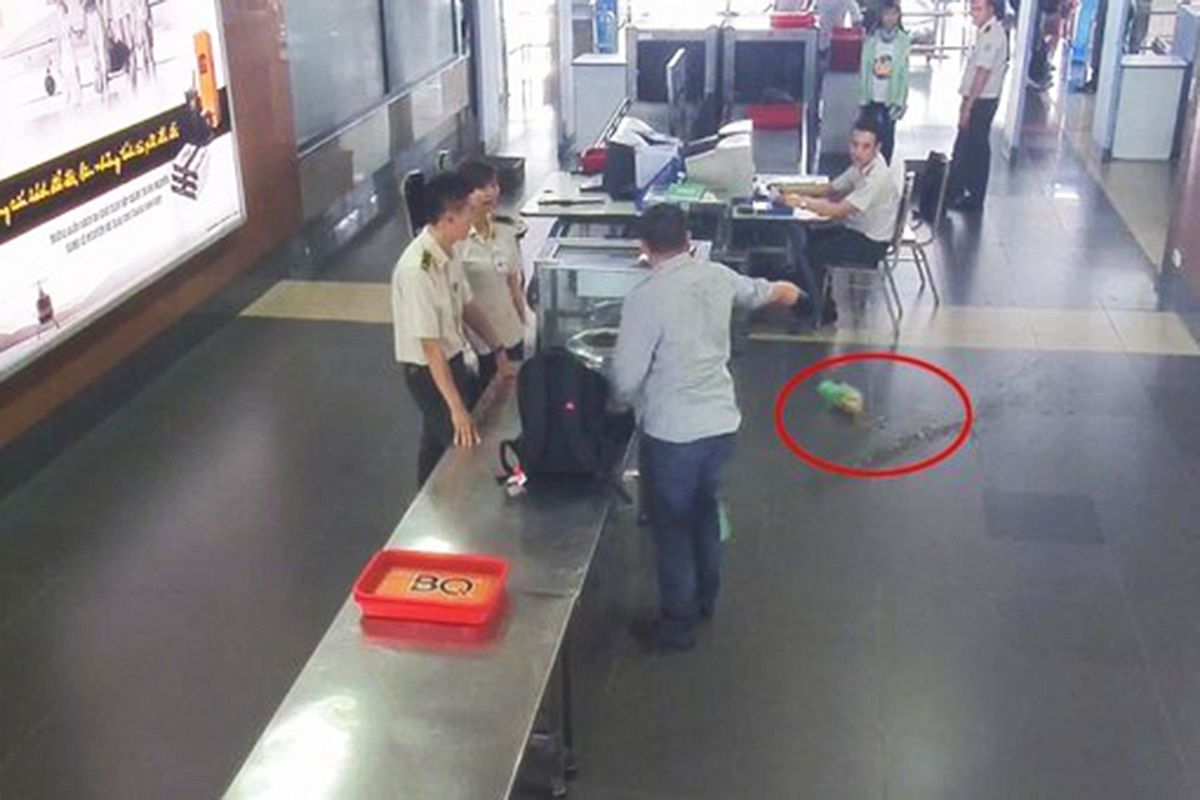 Vietnam's northern airport authority fined a passenger VND750,000 (US$35) in July for throwing a jar of picked eggplants at a security checkpoint in Noi Bai International Airport. Nghiem Tien Khoi was told by airport security that he could not bring the jar, which contained eggplants pickled in fish sauce, onto his flight. When Khoi was asked to remove the jar from his carry-on luggage, he began to argue with security personnel and eventually threw the jar on the floor, where it shattered and spilled pungent pickle juice all over the floor.
---

Related Articles:
---